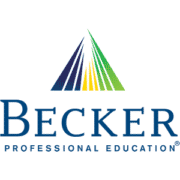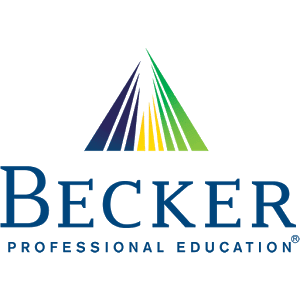 AANSLAG: ★★★★★
Becker PMP Review is a leader in education for project management, accounting and healthcare professionals. Becker offers self-paced online course reviews and live workshops (in select cities) for the PMP and PMI-ACP exams.
All review courses cover the ten Project Management Body of Knowledge (PMBOK Guide) areas covered on the exam via an interactive educational platform.
Becker's courses are best suited for you if you have prior experience and a background in project management practice and techniques and is a Global Registered Education Provider with the Project Management Institute.
Voor
1. Flexible and Self-Paced Program
If you enroll in Becker's online review course, you can set your own schedule and pace. Assignments can be completed according to your timeline, and the course can be accessed from anywhere via internet access.
Aligned with the PMBOK Guide, Becker's review includes videos, interactive practice problems, realistic examples and case studies so that you can practice what you have learned in the course.
2. "Ask the Expert" Feature
Invariably, questions come up while you are going over the material and practicing questions. If you are in a live workshop, you can raise your hand to ask the instructor, but in an online course, you'll need another way to get tough questions answered.
Becker's "Ask the Expert" feature addresses this by allowing you to email your questions directly to Becker's expert teachers to get a quick and reliable response.
3. PMI-ACP Review Course Available
Die Becker PMI-ACP Exam Review course targets Agile practitioners who plan to take the PMI-ACP Exam. Like the the PMP Review course, the PMI-ACP course is aimed at students who have a PMP background and prior education.
The PMI-ACP Review Course is aligned with the PMBOK Guide (5th edition) and includes video lessons, several hundred practice questions, 2 aanlyn praktyk eksamens, die "Ask the Expert" funksie, gevallestudies, and information on best practices to help you distinguish Agile methodologies to prepare yourself for the exam.
4. Sluit kontak ure vir PMI Sertifisering
Beide die lewe en aanlyn-kursusse sluit 35 PDUs (15 tegniese, 13.5 leierskap, en 6.5 strategiese & Besigheids bestuur) om sertifisering vereistes vir die PMP eksamen voldoen, en 21 PDUs vir die PMI-ACP eksamen. Dit is natuurlik baie meer gerieflik en koste-effektief as skryf in bykomende opleidingskursusse aan PDUs vervul.
teen slegs $499 vir die aanlyn PMI-ACP Eksamen Review Kursus en $699 for the online PMP Exam Review Course, Becker's options are very affordable. Although you won't get as many practice exams or questions as in some competitors' courses, high quality materials and flexibility make Becker a solid option if you are on a tight budget or as a supplement to other review materials.
6. Live Workshops Available
The live course typically lasts 4 dae (7 hours per day) and is offered through PMI chapters in the following cities: Atlanta, Chicago, Keystone (Pennsylvania), Los Angeles, Nashville, Northern Utah, Phoenix and Silver Spring (Maryland). Group workshops can also be arranged through a national network of DeVry or Keller locations.
Attendees earn a total of 35 PDUs (hours of project management education required for the PMP exam).
CONS
1. Limited Course Options
Becker's products have a great price point, but you really only have two choices: online PMP Review/online PMI-ACP Review or live workshop. Unlike other prep companies, which allow you to choose from various features and add-ons, Becker offers a relatively standard review course without bells and whistles and only 2 praktyk eksamens.
Becker offers a number of different professional development and review courses for a large number of clients in various different industries, and therefore does not specialize in PMP content or preparation alone.
All of Becker's professional review courses are relatively similar. If you are looking for a more comprehensive review and insider tips and strategies on how to ace the PMP exam, this course may not be the best choice for you.
Becker's courses assume some prior knowledge and education in the field, making them most suitable for you if you are already familiar with key concepts. The flexible nature of the online course is attractive if you have busy and unpredictable schedules.
One particularly convenient feature is the ability to turn in assignments on your own schedule instead of having to follow a specific syllabus with inflexible deadlines. The low price of the online courses also makes this a great choice if you are a budget-minded student.
In terms of price and flexibility, Becker's online PMP Exam Review and PMI-ACP Review courses are a good choice if you already have some background in the field. Becker covers the necessary material, is aligned with the PMBOK, and is comprehensive without exposing you to an overwhelming amount of information or practice questions.
Some students may prefer a review course that goes into more depth and offers more than 2 vollengte praktyk eksamens. Becker is a good option if you are looking for a relatively quick and painless review without a large monetary investment. If you need a flexible course that will provide supplementary practice exams and questions at a reasonable price, Becker is a great choice.
REVIEW THE BEST PM COURSES NOW!
Opsomming van Kursus Features
Available as self-paced online course or as a live, in-person workshop
Comprehensive course materials are aligned with PMBOK Guide
Video instruction and commentary
Interactive practice exercises
Real-world examples and case studies
2 vollengte praktyk eksamens
"Ask the Expert" feedback from expert instructors via email
Pryse
Online PMP Exam Review Course
Prys: $699
Sluit: video commentary, interactive exercises, real-world examples, access to instructor feedback via "Ask the Expert" funksie, 2 vollengte praktyk eksamens, and case studies.
Online PMI-ACP Exam Review Course
Prys: $499
Sluit: Video instruction by experienced Agile practitioners, comprehensive materials including Agile Basics and Agile Application modules, 2 practice exams with 120 sample questions, best practices and case studies to help with differentiation of Agile methodologies, team leadership and Agile project skills, and "Ask the Expert" feature.
Live PMP Exam Review
Prys: $900+
Sluit: Four days of instruction by an experienced PMP instructor; comprehensive set of materials including the current edition of the PMBOK Guide, Becker PMP Exam Review Guide, Q&As to the PMBOK Guide, Crosswind PMP Exam Prep Series Guide; flitskaarte; online access to additional resource material and sample exam questions; and online access to the PMP instructor during non-class hours and for 60 days after classroom training ends.
REVIEW THE BEST PM COURSES NOW!
Becker PMP Review Breakdown
| | |
| --- | --- |
| Becker PMP | Sterkpunte |
| 1. | Flexible and Self-Paced Program |
| 2. | kry 20% OFF Discount Code |
| 3. | "Ask the Expert" Feature |
| 4. | PMI-ACP Review Course Available |
| 5. | Sluit kontak ure vir PMI Sertifisering |
Becker PMP Review
Geskryf deur: Amit Patel
3 / 5 sterre