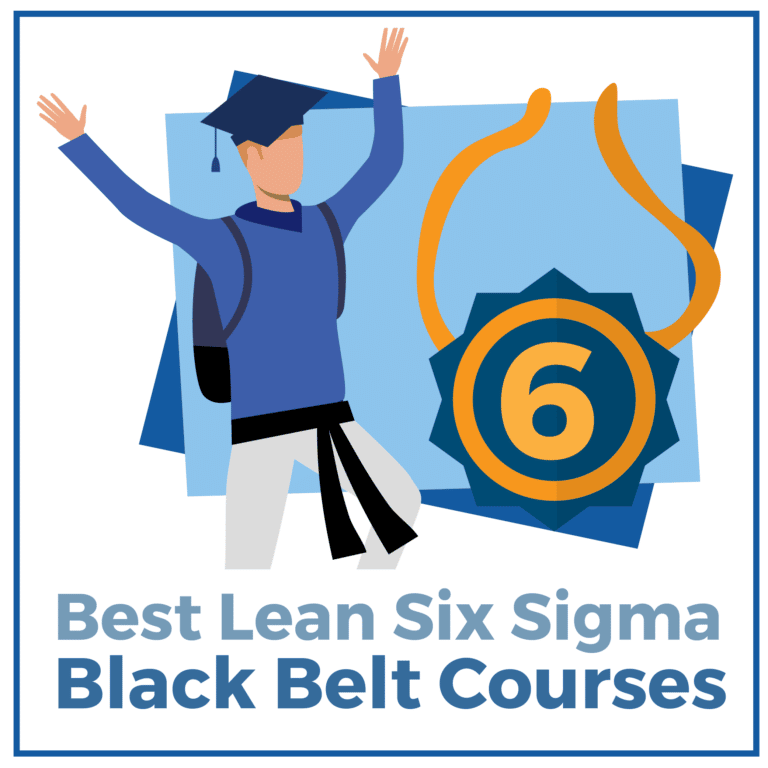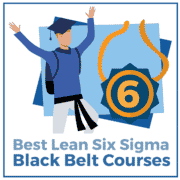 Attaining Lean Six Sigma Black Belt certification is tough, but the good news is that many different study materials and programs for it can be found online. That being said, the plethora of educational options available for students can make finding the best online study course a major challenge and a source of anxiety.
How can a student with virtually no Lean Six Sigma knowledge or experience know which Black Belt course is right for them?
That's where we come in!
We've conducted a great deal of research and analysis in order to find the best online Lean Six Sigma Black Belt courses around. Specific features are outlined for each one in the chart below, making it easy to find out what some courses provide that others don't. So what are you waiting for?
Keep reading to find out more about how you can CRUSH the Lean Six Sigma Black Belt exam!
---

---
Top 6 Best Lean Six Sigma Black Belt Certification Courses [UPDATED 2021]
CRUSH RANKING
#1
#2
#3
#4
LEAN 6 SIGMA ONLINE COURSES
OVERALL RATING
COMPANY
Lean Sigma Corporation
MSI Certified
Grey Campus
Opex Learning
PRICE
$3,420

$1,290


$129/mo. (10 months)
$299
$500 to $1,499
$499 - $1,994
DISCOUNTS
Save $2,130
Save $100
Save 10%
Save 10%
MONEY-BACK GUARANTEE
7 days
7 days
FULL LENGTH PRACTICE EXAMS
VIDEO INSTRUCTION
PDU's
105
30
45
70
FREE COURSE DEMO
STUDENT SUPPORT
Email & Forum Support
Email
Email
Email & Social Media
ONLINE ACCESS PERIOD
Unlimited
1 Year
1 Year
1 Year
MORE DETAILS
Read Full Review
Read Full Review
Read Full Review
GET STARTED
START NOW
START NOW
START NOW
START NOW
Lean Sigma Corporation (Rank: #1)

OVERALL RATING: ★★★★★
PDU's: Providing more than enough Professional Development Units to meet the requirements for taking the Lean Six Sigma Black Belt exam, Lean Sigma Corporation even grants enough PDU's to meet most CPE requirements for established professionals.
Video Instruction: In order to efficiently convey important information to their students so that they actually understand it, Lean Sigma Corporation divides their video content into 21 learning modules that are fully animated and professionally narrated.
Course Demo: Since this Lean Six Sigma Black Belt course costs a lot of money, students who are intimidated by this price can try a free course demo. This demo provides an example of Lean Sigma Corporation's eLearning module and should help students decide if it's the right course for their needs.
Bottom Line: Lean Sigma Corporation offers excellent video content and more than enough PDU's to make it one of the best Lean Six Sigma Black Belt courses available to students. They even offer a demo in order to quell any anxiety from unsure students.
MSI Certified Lean Six Sigma Study Materials (Rank: #2)
OVERALL RATING: ★★★★★
Exam Included: A major perk for students enrolling in MSI's Lean Six Sigma Black Belt course is that they can take the actual exam at the very end. This exam is proctored by MSI and is open-note, meaning that students are encouraged to write cheat sheets or crib notes for use during the exam.
Course Access: Everything a student needs to study the material, sit for the exam, and achieve professional accreditation is included in MSI's Lean Six Sigma Black Belt course. In order to ensure that students have enough time to complete all these study materials, MSI provides a full year of course access.
No Videos: It may come as a surprise to some students that MSI's online Lean Six Sigma Black Belt study program contains no video content whatsoever. Although they still offer a lot of helpful educational material, the lack of video lectures will dissuade visual learners from giving this course a try.
Bottom Line: Students who are interested in maximizing their chances of passing the Lean Six Sigma exam while saving time will appreciate MSI's prep program that includes an open-note certification test.
Grey Campus Lean Six Sigma Study Materials (Rank: #3)

OVERALL RATING: ★★★★★
Study Time: Students who sign up for GreyCampus' online Lean Six Sigma Black Belt course will be guaranteed a thorough lesson plan with ample time going over all of the included study material. Even their most affordable Black Belt study package contains more than 200 hours of study time.
Professional Accreditation: GreyCampus' LSS courses are all certified by the IASSC for their ability to educate students on this highly acclaimed project management ideology at the professional level. Black Belt students can rest assured that their time and effort spent completing this course will not go unappreciated.
Customer Support: In situations where enrolled students needed to contact GreyCampus' support team in order to resolve problems with their Black Belt course, their experiences have been less than ideal. Communication options are limited to email, and the wait time is fairly long for these issues to be resolved.
Bottom Line: So long as enrolled students don't need to reach out to their support team, GreyCampus is an excellent fit. They offer an in-depth course with instructor assistance and over 200 hours of study time.
Opex Learning Lean Six Sigma Black Belt Study Materials (Rank: #4)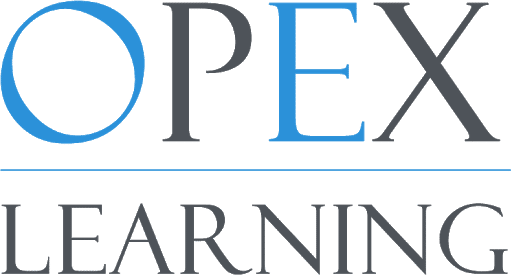 OVERALL RATING: ★★★★★
Green Belt Included: 30 of the 70 study hours provided by OpEx Learning's Black Belt course will cover Six Sigma Green Belt concepts. Because of this, you don't need to have a Green Belt to pass this course— or any Six Sigma experience whatsoever.
Flexible Pricing: For the most part, this is an affordable resource for aspiring project managers. But if you're interested in saving more money on your education, you can lower the price of this course by removing Minitab access or opting out of their included certification exam.
Phone Support: It's important to mention that this course currently doesn't offer any phone number for contacting their support team. You're still able to get in touch with someone over email or social media, but the lack of instant communication is concerning.
Bottom Line: If you're looking for a guided Six Sigma experience, OpEx is able to take you from the beginning all the way to certification. But you can also tweak your individual package if you're looking for something different.
GO TO OPEX LEARNING BLACK BELT
Pyzdek Institute Lean Six Sigma Study Materials (Rank: #5)

OVERALL RATING: ★★★★★
Project-Based Certification: The Pyzdek Institute offers a project-based certification that is both widely recognized among companies and unique in itself. They even work with nonprofit organizations to provide master level project certifications for LSS Black Belt students.
Payment Plan: Pyzdek's online Lean Six Sigma Black Belt course are offered at an intimidatingly high price. However, they offer various payment plan options for students who have budgetary concerns so they can avoid worrying about their bill and just get started studying ASAP.
Guarantee: Unlike many of the other Lean Six Sigma Black Belt courses listed here, Pyzdek doesn't offer any kind of money back or score increase guarantee. When coupled with its high price and lack of a trial or demo, many prospective students may not want to take a risk on this course.
Bottom Line:Pyzdek approaches the Lean Six Sigma study process in a way that is fundamentally sound and drastically different from the majority of competing study programs, making them an excellent choice for students.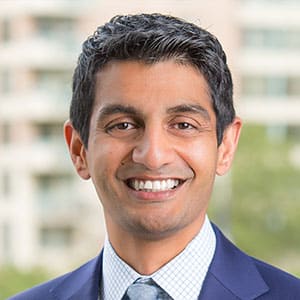 Amit Patel is the founder and chief writer for Crush the PM Exam. A lifelong student, Patel's desire for career growth led him to research the many different certifications and career opportunities in the world of project management. Armed with this knowledge, Patel's new passion is for sharing what he's learned with his fellow students so they can achieve their dream careers.