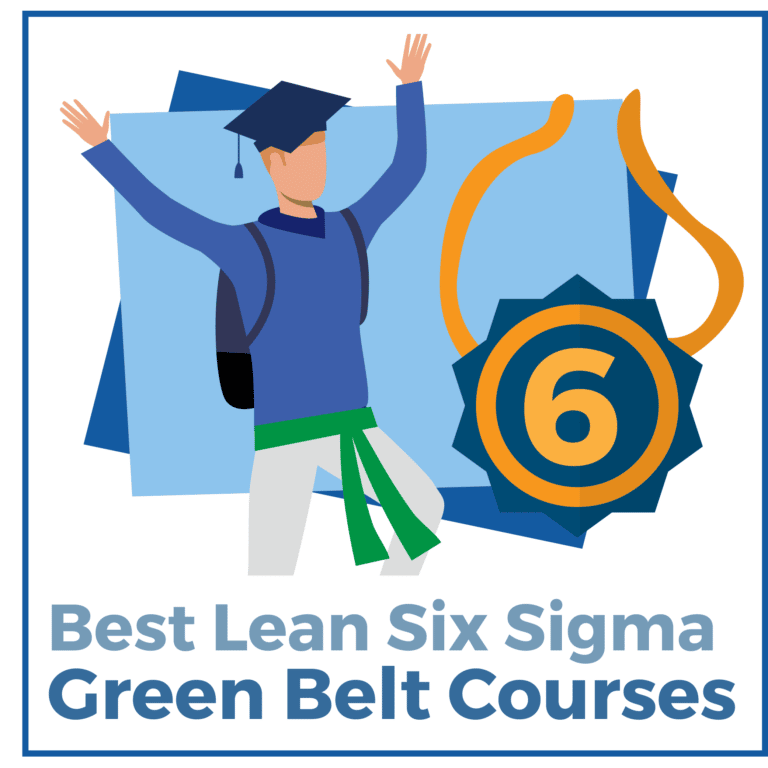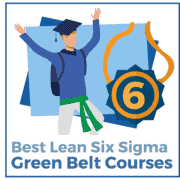 Finding the best Lean Six Sigma Green Belt certification training course can make or break an aspiring professional's career. Faatasi ai ma le avea Sigma ono faalagolago ma sili atu ona taatele i le galuega faatino o le pulega ma le lelei faagasologa, taumafai e maua le polokalama o aoaoga sili Green fusi e taua.
Ae faatasi ai ma le kamupani le tele o prep suega ofoina faalagolago vasega ono Sigma fusi Green, e faapefea ona mafai ona e mauaina i le ala o le a sili ona lelei mo oe?
That's where we come in!
We've done the research and broken down the six best Lean Six Sigma Green Belt study courses available for students to take online. The chart below will help students find the course that best fits their individuals needs by quickly comparing the different features side-by-side.
Go ahead and see for yourself, and then keep reading to learn more about each course below.
tumutumu 6 Best Lean Six Sigma Green Belt Online Courses [UPDATED 2020]
CRUSH RANKING
#1
#2
#3
#4
#5
LEAN 6 SIGMA ONLINE COURSES
faatulagaga aotelega
COMPANY
Lean Sigma Corporation
MSI Tusi Faamaonia
Simplilearn
lotoa Gray
Pyzdek Institute
PRICE
$2,430

$890


$89/mo. (10 months)
$199
$995 – $1,199
$599 – $1,299
$2,475
faapau
vagana $1,540
Get Discount
vagana 30%

vagana 10%
vagana 10%
Faamaoniga TUPE-TUA
7 day
7 day
AUAI FESILI
600+
400+
700+
250+
500+
FULL LENGTH PRACTICE EXAMS
VIDEO INSTRUCTION
PDU's
85
20
33
33
10
TAMAITIITI LAGOLAGO
Email & Forum Support
Email & Forum Support
Email & Forum Support
ONLINE ACCESS PERIOD
Unlimited
1 Year
80 aso
1 Year
1 Year
auiliiliga ATILI
Faitau Review Full
Faitau Review Full
Faitau Review Full
Faitau Review Full
Faitau Review Full
amata
amata nei
amata nei
amata nei
amata nei
amata nei
---