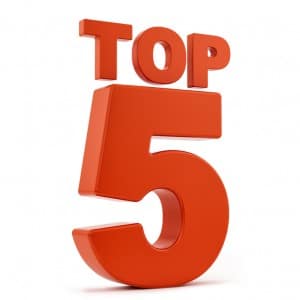 die keuse van 'n online Six Sigma Certification program can be a challenge because there are more and more companies offering them than ever. Ons het ons kundiges te verfyn dit af na die top vyf maatskappye en gooi deur elk van hul kursusse om die proses vir jou makliker.
Six Sigma Sertifisering kan invloed op jou salaris cap in 'n groot manier, sodat die bemeestering van die LSS metodes is noodsaaklik. CRUSH has broken down the top five online Six Sigma Training courses on the market to help you find the one that best fits your needs. The comparison chart below will help you make the right choice!
Klik hieronder om die top navorsingsuniversiteite 5 Best Six Sigma Online Certification Training Courses of 2018
6 Sigma Online Courses


RANKINGS
#1
#2
#3
#4
#5
ALGEHELE AANSLAG

★★★★★

★★★★

★

★★★★

★

★★★★

★

★★★

★★

MAATSKAPPY
MSI Certified Six Sigma
Grey Campus Six Sigma
Simplilearn Six Sigma
ExpertRating
iCert Global
PRYS
Swart belt: $300
Groen belt: $200
geel Belt: $99
Swart belt: $500
Groen belt: $400
geel Belt: $300
Groen belt: $399
Groen belt: $100
Swart belt: $100
Groen belt: $1,399
Swart belt: $1,399
GELD-TERUGWAARBORG
3 dae
7 dae
30 dae
praktyke vrae
400+
360
500+
200+
600+
VOLLENGTE praktyk eksamens
VIDEO ONDERRIG
PDUs
3
45
4
3
4
Gratis KURSUS DEMO
STUDENT SUPPORT
E-pos & Forum Support
E-pos
E-pos & Forum Support
E-pos
E-pos & Forum Support
Aanlyn-toegang TYDPERK
30 dae
1 Jaar
90 dae
365 dae
90 dae
MEER BESONDERHEDE
Lees die volledige resensie
Lees die volledige resensie
Lees die volledige resensie
Lees die volledige resensie
Lees die volledige resensie
BEGIN
BEGIN NOU
BEGIN NOU
BEGIN NOU
BEGIN NOU
BEGIN NOU
MSI Certified Six Sigma Course (rang: #1)


ALGEHELE GRADERING: ★★★★★

gratis Demo: MSI Certified's Six Sigma course offers a free demo on their website so you can see if you like it before you buy anything. The fact that they offer free access to their study materials shows just how confident they are that their course will help you get your Six Sigma certification.

sertifisering: Met slegs 'n paar mededingers bied sertifisering, MSI staan ​​met 'n klein skare vir loop en sertifisering. Die koste van sertifisering is ook ingesluit in die kursus, maak die totale koste van die MSI program baie billike. Hulle pos wat jy selfs 'n kopie van jou sertifikaat. En jou transkripsies sal altyd beskikbaar vir toekomstige werkgewers wees.

buigsame: Al die opleiding is aanlyn en gestruktureerde in buigsame wyse, sodat jy die kursus teen jou eie pas. Jy kan bespoedig deur dit as jy het die tyd of die kaart dit uit oor die verloop van 'n jaar. Die kursus verval een jaar na die aankoop, gee jou genoeg tyd om die kursus te voltooi.
bottom Line: If the flexible nature of MSI's study material doesn't convince you to give it a shot, their generous free demo just might. They are also one of the rare few Six Sigma prep courses to offer certification at the end.
Grey Campus Six Sigma Course (rang: #2)

ALGEHELE GRADERING: ★★★★★

Combination Courses:
Something that is hard for students to find that GreyCampus offers for their customers is a comprehensive course that combines the curriculum for both Green Belt and Black Belt courses. This package provides students with a complete education in these certs with a healthy amount of PDUs accompanying it.

Certification Exam:
In addition to providing students with the educational tools to pass the Six Sigma exams, GreyCampus even goes so far as to provide students access to take the exam immediately when they finish the program. Depending on what course the student is enrolled in, they will have the option of taking a certification exam that is up to the standards of either the ASQ or the IASSC.

Instrukteur-geleide opleiding:
Many Six Sigma prep programs will simply offer access to personal study materials such as practice tests or textbooks, with a few pre-recorded lectures thrown in. GreyCampus offers these features as well in their Online Self Learning program; egter, what really sets them apart from other educational resources is their other packages that incorporate live instruction from an experienced Six Sigma professional.

Live Course Availability:
Although the Traditional Classroom package offered by GreyCampus for both Green Belt and Black Belt prep courses is an excellent educational resource for students, the availability of these physical classrooms is limited. Unless they live near the East Coast, this option is likely to be out of the typical student's budget.
bottom Line: The instructor-led course from GreyCampus is a fantastic resource for aspiring Six Sigma students, although its availability is limited for some locations. Bonus points for providing Green and Black Belt study.
Simplilearn Six Sigma Course (rang: #3)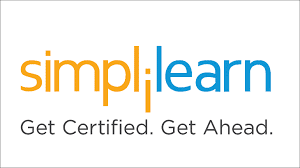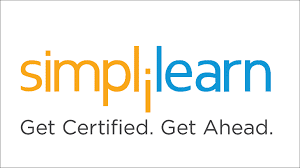 ALGEHELE GRADERING: ★★★★★

64 vasvrae: With so much to cover in learning Six Sigma methodologies, Dit kan moeilik wees om te self-evalueer jou kennis, maar nie met Simplilearn. Die kursus is hoogs georganiseer deur kundiges in die bedryf en baie doeltreffend dek die beginsels van DMAIC en hoe om te implementeer Six Sigma. Om te verseker dat jy op koers en die behoud van wat jy leer, die loop eienskappe 64 vasvrae, een vir elk van die hoofstukke.

simulasie Eksamens: Simplilearn includes four simulation exams as part of the course. These exams will help prepare you for the actual ASQ Six Sigma Exam. Each one has been carefully crafted to simulate the actual exam with as much accuracy as possible. Dit is veral nuttig vir diegene wat ly aan toetsing angs.

modulêre ontwerp: Simplilearn beskik oor 'n wonderlike hulpmiddel van modulêre ontwerp wat breek die metode van Six Sigma in modules wat maklik is om te vernietig is. Elke module bevat die mees up-to-date gereedskap werklike wêreld implementering. Die lesse spieël die beginsels van vermindering van afval, 'n hoofkomponent van Six Sigma.

Eksamen fooi ingesluit: Indien jy kies vir die volle Six Sigma opleiding en sertifisering proses, neem jou uit inleiding tot Green Belt om Black Belt, jy sal moet opdok oor die prys van die eksamen. Aan die positiewe kant, die pakket word aangebied teen 'n mededingende prys wat dit in ag neem.
bottom Line: Simplilearn lives up to its name by designing their course in a modular fashion, allowing students to learn simply. With over 60 quizzes and a handful of simulation exams, this is an easy and effective study course.
ExpertRating Six Sigma (rang: #4)

ALGEHELE GRADERING: ★★★★★

sertifisering: ExpertRating bied sertifisering met hul kursus, making it a one-stop-shop when becoming certified in Six Sigma. You will have to pay for a hard copy, but only shipping and handling. Online transcripts are available at any time for proving your credentials. This makes the affordable pricing even better.

Combination Packages: Alles wat jy nodig het om die kursus te neem, studie, en slaag die eksamen is ingesluit in die voorlangs prys. Daar is geen verborge koste. Jy sal nie nodig om addisionele studiegidse of handboeke aan te koop. Alles is voorsien, selfs die eksamen. Jy het ook dertig dae vanaf die tyd van die aankoop om te besluit of jy wil hê dat die kursus voort te gaan of kry 'n terugbetaling.

Project Scenarios: When learning Six Sigma methodologies, it's crucial to learning how to implement them. Leer die filosofieë en beginsels wat verband hou met hulle is baie tyd en geld spaar doeltreffende maniere van die bestuur van projekte. Maar jy moet meer as net die idees agter Six Sigma leer. ExpertRating gebruik implementering te help waar leer te bereik deur die gebruik van 'n paar projek scenario. Daar is geen beter manier om te verseker dat jy 'n kernbegrip geleer as om dit in die praktyk.

Beperkte aantal Practice Questions: met slegs 200 praktyk vrae ExpertRating loop agter sy mededingers. Dit is so 'n Six Sigma Sertifisering Kursus kan, wat as jy vertroue in die metodes is, dan is dit dalk nie 'n slegte ding wees. Maar as jy meer nodig, jy beter af met een van die ander maatskappye is.
bottom Line: One of the most convenient aspects of ExpertRating's Six Sigma course is the all-in-one enrollment fee that covers every aspect of the process. Ongelukkig, they have a disappointing lack of practice questions.
iCert Global Six Sigma (rang: #5)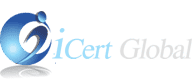 ALGEHELE GRADERING: ★★★★★

Minitab Implementering: Minitab is 'n kragtige instrument vir die ontleding van navorsing data en 'n groot aantal maatskappye wat Six Sigma metodologieë gebruik te wend Minitab. iCert Global se Six Sigma Sertifisering funksies vlakke I en II van Minitab implementering. Dit is een van die beste eienskappe van hul kursus, want leer hoe om Minitab behoorlik gebruik is voordelig vir enige analitiese proses, nie net Six Sigma.

3 Maande Online Eksamen Simulator: Na voltooiing van die kursus, jy het 'n ongelooflike lang venster van 3 maande van eksamen simulasie. Six Sigma metodologieë is swaar data-gedrewe, vereis dat die verkryging van nuwe denkwyses en toepassing. Die simulator van iCert Globale sal help verseker dat jy die eerste keer te slaag.

Black Belt Mentorskap: As part of the Six Sigma Black Belt Certification course, you'll participate in the mentoring program. This unique aspect to the iCert Global course really ensures you learn the core concepts as you'll have to serve as a mentor to someone taking the Green Belt Six Sigma Certification course. Die beste manier om te weet as jy onder die knie het iets is as jy dit kan leer om iemand anders.
bottom Line: While some students may balk at the idea of having to pay for an educational course only to teach other people, many individuals have found iCert's mentoring program to be an effective learning tool.
Best Online Six Sigma Certification Programs Compared
Six Sigma Training Courses
Prys

MSI Six Sigma

Swart belt: $300

Simplilearn Six Sigma

Green Belt Self-tempo: $299

ExpertRating 6 Sigma

Groen belt: $100
Swart belt: $100

iCert Global Six Sigma

Groen belt: $1,399
Swart belt: $1,399
Beste Online Six Sigma Sertifisering programme