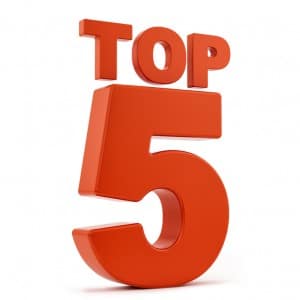 Choosing an online Six Sigma Certification program can be a challenge because there are more and more companies offering them than ever. We had our experts narrow it down to the top five companies and pour through each of their courses to simplify the process for you.
Six Sigma Certification can impact your salary cap in a major way, so mastery of the LSS methodologies is essential. CRUSH has broken down the top five online Six Sigma Training courses on the market to help you find the one that best fits your needs. O cadro comparativo baixo pode axudar a facer a elección ben!
Clique aquí para buscar o Top 5 Mellores Six Sigma online cursos de certificación de formación de 2018
Rankings
#1
#2
#3
#4
#5
PMP ONLINE COURSES
CLASIFICACIÓN XERAL

★★★★★

★★★★

★

★★★★

★

★★★

★

★

★★★

★★

EMPRESA
PREZO

Black Belt: $300
Green Belt: $200
Yellow Belt: $99

Black Belt: $500
Green Belt: $400
Yellow Belt: $300

Green Belt: $399

Green Belt: $100
Black Belt: $100

Green Belt: $1,399
Black Belt: $1,399

Garantía de reembolso

3 Días

7 Días

30 Días

Cuestións Prácticas

400+

360

500+

200+

600+

Exames de práctica de lonxitude total

Instruccións VIDEO

PDUs

3

45

4

3

4

DEMO CURSO LIBRE

ESTUDANTE DE APOIO

email & soporte Técnico

email

email & soporte Técnico

email

email & soporte Técnico

PERÍODO DE ACCESO ONLINE

30 Días

1 Ano

90 Días

365 Días

90 Días

MÁIS DETALLES
COMEZAR
Curso MSI Certified Seis Sigma (Terminou: #1)


CLASIFICACIÓN XERAL: ★★★★★

Free Demo: MSI Certified's Six Sigma course offers a free demo on their website so you can see if you like it before you buy anything. The fact that they offer free access to their study materials shows just how confident they are that their course will help you get your Six Sigma certification.

Certificado: With only a few competitors offering certification, MSI stands with a small crowd for course and certification. The cost of certification is also included in the course, making the total cost of the MSI program very reasonable. They even mail you a copy of your certificate. And your transcripts will always be available for future employers.

flexible: All of the training is online and structured in flexible manner, allowing you take the course at your own pace. You can speed through it if you have the time or map it out over the course of a year. The course expires one year after purchase, giving you plenty of time to complete the course.
Bottom Line: If the flexible nature of MSI's study material doesn't convince you to give it a shot, their generous free demo just might. They are also one of the rare few Six Sigma prep courses to offer certification at the end.
Grey Campus Six Sigma Curso (Terminou: #2)

CLASIFICACIÓN XERAL: ★★★★★

Combination Courses:
Something that is hard for students to find that GreyCampus offers for their customers is a comprehensive course that combines the curriculum for both Green Belt and Black Belt courses. Este paquete fornece aos alumnos unha educación completa nestes certificados cunha cantidade sa de PDUs que o acompañan.

Exame de certificación:
Ademais de proporcionar aos alumnos as ferramentas educativas para pasar os exames Seis Sigma, GreyCampus vai aínda máis lonxe a proporcionar aos alumnos o acceso para facer o exame de inmediato cando rematar o programa. Dependendo do que claro que o alumno está matriculado en, terá a opción de tomar un exame de certificación que é ata os patróns quere do ASQ ou IASSC.

Instructor-Led Training:
Many Six Sigma prep programs will simply offer access to personal study materials such as practice tests or textbooks, with a few pre-recorded lectures thrown in. GreyCampus offers these features as well in their Online Self Learning program; Con todo, what really sets them apart from other educational resources is their other packages that incorporate live instruction from an experienced Six Sigma professional.

Live Course Availability:
Although the Traditional Classroom package offered by GreyCampus for both Green Belt and Black Belt prep courses is an excellent educational resource for students, the availability of these physical classrooms is limited. Unless they live near the East Coast, this option is likely to be out of the typical student's budget.
Bottom Line: The instructor-led course from GreyCampus is a fantastic resource for aspiring Six Sigma students, although its availability is limited for some locations. Bonus points for providing Green and Black Belt study.
Simplilearn Six Sigma Curso (Terminou: #3)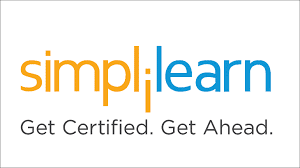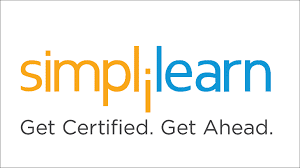 CLASIFICACIÓN XERAL: ★★★★★

64 Probas: With so much to cover in learning Six Sigma methodologies, it can be hard to self-assess your knowledge, but not with Simplilearn. O curso é altamente organizado por expertos da industria e moi cobre de forma eficiente os principios de DMAIC e como aplicar Six Sigma. Para axudar a garantir que está no camiño correcto e reter o que aprende, as características do curso 64 quizzes, un para cada un dos capítulos.

Exames de simulación: Simplilearn inclúe catro exames de simulación como parte do curso. Estes exames van axudar a prepara-lo para o real Exame ASQ Six Sigma. Cada un foi coidadosamente elaborado para simular o exame real con tanta precisión posible. Isto é especialmente útil para aqueles que sofren de ansiedade de proba.

proxecto modular: Simplilearn presenta un kit de ferramentas de incrible do deseño modular que reparte-se a metodoloxía Six Sigma en módulos que son fáciles de consumir. Cada módulo ten a maioría das ferramentas de up-to-date aplicación do mundo real. As leccións reflictir os principios da redución de residuos, un compoñente principal de Seis Sigma.

Exam Fee Not Included: Should you opt for the full Six Sigma training and Certification process, taking you from introduction to Green Belt to Black Belt, you'll have to fork over the price of the exam. On the bright side, the package is offered at a competitive rate that takes this into account.
Bottom Line: Simplilearn lives up to its name by designing their course in a modular fashion, allowing students to learn simply. With over 60 quizzes and a handful of simulation exams, this is an easy and effective study course.
ExpertRating Six Sigma (Terminou: #4)

CLASIFICACIÓN XERAL: ★★★★★

Certificado: ExpertRating offers certification with their course, making it a one-stop-shop when becoming certified in Six Sigma. You will have to pay for a hard copy, but only shipping and handling. Online transcripts are available at any time for proving your credentials. This makes the affordable pricing even better.

Combination Packages: Todo o que precisa para facer o curso, estudo, e pasar o exame está incluído no prezo da fronte superior. Non hai taxas escondidas. Non terá que mercar guías de estudo adicional ou libros. Todo é subministrado, mesmo o exame. You also have thirty days from the time of purchase to decide if you want to continue the course or get a refund.

Project Scenarios: When learning Six Sigma methodologies, it's crucial to learning how to implement them. Learning the philosophies and principles associated with them are time and money saving efficient ways of managing projects. But you must learn more than just the ideas behind Six Sigma. ExpertRating utilizes implementation to help achieve true learning through the use of several project scenarios. There's no better way to ensure you've learned a core concept than to put it into practice.

Número limitado de cuestións prácticas: con só 200 practice questions ExpertRating lags behind its competitors. It's as as a Six Sigma Certification course can be, which if you're confident in the methodologies, then this might not be a bad thing. But if you need more, you're better off with one of the other companies.
Bottom Line: One of the most convenient aspects of ExpertRating's Six Sigma course is the all-in-one enrollment fee that covers every aspect of the process. Desafortunadamente, they have a disappointing lack of practice questions.
iCert global Six Sigma (Terminou: #5)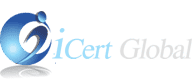 CLASIFICACIÓN XERAL: ★★★★★

Minitab Implementation: Minitab is a powerful tool for analyzing research data and a great many companies that use Six Sigma methodologies utilize Minitab. iCert Global's Six Sigma Certification features levels I and II of Minitab implementation. This is one of the best features of their course because learning how to properly use Minitab is beneficial for any analytical process, not just Six Sigma.

3 Meses Exame simulador online: After completion of the course, you have an amazingly long window of 3 months of exam simulation. Six Sigma methodologies are heavily data driven, requiring the acquisition of new modes of thinking and application. The simulator from iCert Global will help ensure you pass the first time.

Black Belt Mentoring: As part of the Six Sigma Black Belt Certification course, you'll participate in the mentoring program. This unique aspect to the iCert Global course really ensures you learn the core concepts as you'll have to serve as a mentor to someone taking the Green Belt Six Sigma Certification course. The best way to know if you've mastered something is if you can teach it to someone else.
Bottom Line: While some students may balk at the idea of having to pay for an educational course only to teach other people, many individuals have found iCert's mentoring program to be an effective learning tool.
Mellores programas de certificación en liña Six Sigma Comparado
Six Sigma Training Courses
Prezo

MSI Six Sigma

Black Belt: $300

Simplilearn Six Sigma

Green Belt Self-Paced: $299

ExpertRating 6 Sigma

Green Belt: $100
Black Belt: $100

iCert global Six Sigma

Green Belt: $1,399
Black Belt: $1,399
Best Online Six Sigma Certification Programs