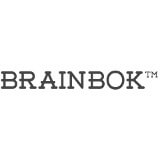 Waardering: ★★★★★
BrainBOK offers flexible PMP and CAPM exam study materials at an affordable price and is a great option for students who don't want to break the bank while studying for their project management exams.
You may choose from a number of different subscription options, of net koop addisionele praktyk eksamens, afhangende van jou begroting en studie behoeftes.
Voor
BrainBOK has four main features: The ITTO (inputs, outputs, tools & tegnieke) Explorer, an Exam Simulator for the PMP and CAPM exams, 2000 flitskaarte, and the ITTO and Glossary Quiz. Daarbenewens, some subscriptions include a downloadable PM Formula Quick Reference Guide (PDF).
Components can be purchased together in several different bundled options, or separately (for example, just the flashcards, the ITTO Package, or practice exams). Die Premium Pro inskrywing opsie kan ook studente om BrainBOK gebruik om die opvoedkundige vereistes vir PMP of CAPM sertifisering voldoen.
BrainBOK ontwerp die ITTO Explorer te maak studeer vir die PMP en CAPM eksamens meer interaktiewe en innemende. Hierdie instrument kan jy die insette te bestudeer, Gereedskap en tegnieke, en Uitsette (ITTO) van die projek bestuur prosesse wat gedefinieer in die lang PMBOK Guide. In plaas van geswoeg deur 600+ bladsye van die teks, jy kan die ITTO instrument gebruik om hierdie prosesse in 'n vinniger en meer dinamiese manier verstaan.
With the ITTO Explorer, you can read descriptions of each process, each Process Group and Knowledge Area, group processes, learn process interactions and data flows, and find a page reference if you need to refer back to the PMBOK Guide for more information.
3. Hoogaangeskrewe praktyk eksamens
BrainBOK's practice exams get high praise from clients for preparing them for the actual exam. Most students agree that the practice tests are longer and harder than the actual PMP or CAPM, which helped them complete the actual exam more quickly and easily on test day. If you are doing well on BrainBOK's practice exams and finishing on time, moet jy geen probleme met die ware jakob het.
Bykomende PMP en CAPM praktyk eksamens kan ook afsonderlik alleen of in 'n pakket gekoop word ($20-$70 vir PMP eksamen; $15 for CAPM exams).
Baie studente verkies om hul eie flitskaarte maak omdat dit hulle help om die inligting te behou terwyl hulle skryf uit, egter, studente het BrainBOK se flitskaarte gevind om 'n baie nuttige studie hulpmiddel wees. Die flitskaarte is 'n goeie manier om in te vul enige kennis gapings wat u mag hê, even after you have reviewed everything in the PMBOK guide.
It's always gratifying to find an effective course for less money. BrainBOK gets high praise from satisfied students who have passed the exam on their first attempt without spending a lot of money on a more expensive course. The well-priced individual components also mean you can use BrainBOK's materials as a supplement to other review courses to beef up your skills and knowledge.
One impressive detail we learned is that BrainBOK works tirelessly to incorporate feedback from previous students to make their product better. For example, the Mastery Mode feature was suggested by an actual student who had used BrainBOK to prepare for the exam, and was implemented very quickly by the company after the student pointed out how useful it would be.
Mastery Mode consists of a special exam that helps you improve your weak areas. Die sagteware voorbeeld van jou prestasie op die eksamen en elke vraag wat jy verkeerd verstaan ​​nie (of merk vir hersiening) outomaties kry by jou Bemeestering af databasis.
Jy kan vasvrae van die databasis te genereer, en die vraag is net verwyder van die databasis as jy dit reg kry. Dit is ingesluit in die Premium Pro, Premium Plus, en met al Eksamen inskrywing.
7. Gratis Basiese rekening
Jy kan voordeel van 'n paar gratis komponente van BrainBOK se hersiening programme neem deur aan te meld vir die gratis basiese rekening. If you like the materials and the program, it's easy to upgrade to a premium subscription in a matter of minutes.
8. 100% Geld terug waarborg
BrainBOK is so confident with the quality of their course that they offer a 100% Geld terug waarborg. They will refund you if you meet the following conditions:
Your request is submitted through the help center within 7 days of purchasing the subscription
You have not attempted more than one paid exam
You have not attempted any paid exam more than once
CONS
1. Geen Live Online Instruksie of Video Lesings
Many competitors offer some kind of live component in terms of online lectures or interaction with professors, but BrainBOK does not. You will have to sit down with the materials and go through them carefully to learn them on your own.
BrainBOK's course is best suited for independent, self-motivated learners who want a bargain price. If you want 180 days to go over the material, a ton of practice questions, and are self-motivated BrainBOK is a good fit. The lack of lectures and live options makes it less suitable for students who crave more interaction and more access to a professor to guide them.
BrainBOK offers a solid option for students on a budget. One of the strengths of this program is the ability to buy only the components you need if you don't want a comprehensive review course (although that option is also available).
Students who are ready to take charge of their learning and want to power through a course in 180 days should definitely consider this well-priced option. The practice exams alone are a great resource: if you do well on the practice tests, you will almost certainly have no trouble with the real thing. Be sure to take advantage of the free trial to get a better idea of their course and its features today!
Opsomming van Kursus Features
Free Trial
100% Geld terug waarborg
Student Forum
PMP/CAPM Practice Exams and Quizzes
2,000 flitskaarte
ITTO Explorer tool
meesterskap af
PM Formula Quick Reference Guide (PDF)
Exam simulator for Practice Questions
Course Completion Certificate
Pryse
Basic PMP or CAPM Subscription
Prys: FREE
Sluit: 150 flitskaarte, Mastering PMBOK Exam 1, and Forum Membership.
Premium Subscription
Prys: $29.99 (90 dae) for PMP or CAPM
Sluit: ITTO Package, Flashcards Package, Mastering PMBOK Exam 1, Forum Membership, and Priority Support.
Premium Plus Subscription
Prys: $59.99 (90 dae) for PMP; $49.99 (90 dae) for CAPM
Sluit: Everything in the Premium Subscription plus PMP or CAPM Practice Exam 1, PMP or CAPM Formula Challenge Exam, PM Formula Quick Reference Guide (PDF), and Mastery Mode.
Premium Pro Subscription
Prys: $149.99 (180 dae), for PMP; $139.99 (180 dae) for CAPM
Sluit: Everything in the Premium Plus Subscription plus PMP or CAPM Practice Exams 2 en 3, Mastering PMBOK Exam 2, and Course Completion Certificate.
BrainBok Breakdown
| | |
| --- | --- |
| BrainBok Review | Sterkpunte |
| 1. | Veelsydige Learning Options |
| 2. | ITTO Explorer Tool |
| 3. | Highly Rated Practice Exams |
| 4. | nuttige Flashcards |
| 5. | Geld terug waarborg |
BrainBOK Review
Geskryf deur: Amit Patel
4 / 5 sterre