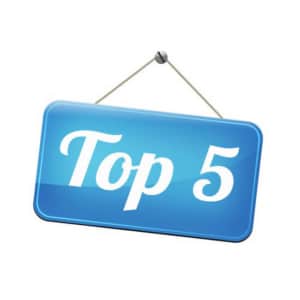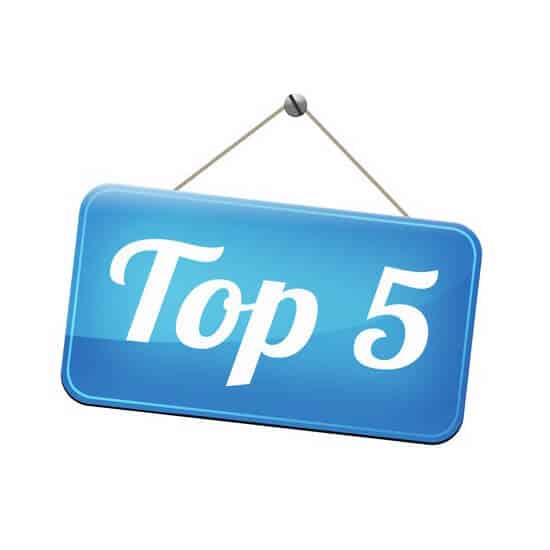 Op jou pad na die ontvangs van jou CAPM Sertifisering is dit belangrik om die regte te kies CAPM eksamen prep kursus. Op die web om uit te vind dat die perfekte natuurlik kan frustrerend wees. Ons is hier om te eindig dat frustrasie met ons vereenvoudigde vergelyking kaarte en navorsing insiggewende mark te help om die beste besluit moontlik maak.
As jy gaan om te spandeer baie ure studeer, it's crucial to find the course that best fits your learning style and background so that your time is not wasted.
So hier is die goeie nuus, we have researched and reviewed every major online CAPM training course on the market so you don't have to! The comparison chart below will help you determine the study materials which best fit your needs.
Best CAPM Training Course Comparisons
CAPM Prep
kursusse
RANKINGS
#1
#2
#3
#4
#5
#6
ALGEHELE
AANSLAG

★★★★★

★★★★★

★★★★

★

★★★★

★

★★★★

★

★★★

★★

WEBTUISTE
PM PrepCast
PMTraining
BrainBok
Simplilearn
GreyCampus
EZ Certificaties
PRYS
$258

$219

$499

$349



$100
$399

$279



$399

$269



$1,399
GELD-TERUGWAARBORG
90 Day
Geen
Ja
3 Dag geld-terug waarborg
Ja – Must Take Exam Within 14 Days of Course
Ja
praktyke vrae
750
1,000+
800
12 Hoofstuk End Vasvrae
600
600
FULL praktyk eksamens
5
1 (Option to Add 24 More For $50)
3
2
3
3
VIDEO ONDERRIG
50 Ure
35 Ure
N / A
9 Ure
23 Ure
16 Hours+Online classroom
23 GOEDGEKEUR
kontakure
23 PDUs
Voortgang Bewaking
Gratis KURSUS DEMO
KURSUS foon
Android en iOS
Android
flitskaarte
STUDENT SUPPORT
e-pos Support
Foon, Live-Chat, en e-pos Support
e-pos Support
Foon, Live Chat, en e-pos Support
Foon, Live-Chat, en e-pos Support
E-pos, Telephone, Webinar
KURSUS TOEGANG
Course: Unlimited access
Simulator: 90 dae
90 dae
180 dae
180 dae
1 Jaar
90 dae
BEGIN
BEGIN NOU
BEGIN NOU
BEGIN NOU
BEGIN NOU
BEGIN NOU
BEGIN NOU
PM PrepCast CAPM (rang: #1)

ALGEHELE GRADERING: ★★★★★

Easy-to-Understand Content:
The creators of PM PrepCast for the CAPM understand that the material can be complex and difficult to understand, dis hoekom die kursus is in die alledaagse Engels en nie die té-ingewikkelde taal binne die PMBOK Guide. Die lesse is ook gebaseer op student en kenner terugvoer, sodat jy weet die 10 lesse is ontwerp om die beste manier vir studente om moeilike konsepte te leer.

Mobile Access:
Jy kan die PM PrepCast gebruik vir CAPM review loop oral waar jy gaan met die mobiele "Persoonlike CAPM Trainer." As jy wil om te studeer op jou ry om te werk, terwyl jy loop jou hond, tydens jou middagete by die werk, of enige ander plek, you can as long as you have access to your tablet or smartphone.

23 Kontak Ure:
While using the PrepCast CAPM review course, you will also be completing your 23 contact hour requirement that is necessary in order for you to apply for the exam. Since it is a PMI Registered Education Provider, PrepCast has been used by thousands of students to satisfy this prerequisite and save money.

No Free Demo:
The PrepCast CAPM review course has a lot of impressive features such as its large practice question bank and hours of video lessons, but it does not offer a free trial of the course. Maar, it does offer a 90 day money back guarantee if you end up not liking the course.
bottom Line: The PMPrepcast CAPM study course is extremely user-friendly and designed with a focus on the modern student. They offer an easy to understand curriculum with full mobile compatibility.
PM Training CAPM (rang: #2)

ALGEHELE GRADERING: ★★★★★

Omvattende studie Materials: PMtraining's On-Demand CAPM bootcamp includes more than 65 interactive course lessons (35+ hours of interactive course material), a formula "cheat sheet" en meer as 1000 praktyk vrae vir 'n omvattende hersiening van alle CAPM eksamen gebiede. Die gedetailleerde kurrikulum bestaan ​​uit 12 mylpale in 'n georganiseerde benadering tot studeer vir die eksamen.

vasvrae & mock Eksamens: Elke kennisarea kom met 'n quiz om te toets wat jy geleer het, en een volle spot eksamen is ingesluit in die kursus. (Daar is 'n opsie om bykomende eksamens vir koop $50.) Die vasvrae sluit gedetailleerde verduidelikings vir die vrae en antwoorde sodat jy kan bepaal waarom jou antwoord reg of verkeerd is.

PDUs Ingesluit: PMtraining se CAPM kursus word erken deur die Project Management Institute (MKB) en die vereiste 23 Kontakure aan die CAPM eksamen is reg gebou in die program. Jy kry 23 PMI kontakure asook 35 PDU Krediete as jy reeds gesertifiseer. Die kursus help jou dokumenteer en hou van al jou kontak ure, en jy kan hulle uit te druk wanneer jy klaar is.

studie slimmer, nie langer: Die kursus adverteer dat dit help verminder studietyd van 'n paar honderd uur tot minder as 40. The Progress Tracker shows how much of the course has been completed, and the carefully-designed lessons and practice exercises cover all areas of the latest PMBOK Guide quickly but in enough detail to get you ready for the exam.
bottom Line: The comprehensive collection of study materials and practice quizzes provided by PMTraining may seem intimidating to students, but they're organized in a way to optimize efficiency and save time.
BrainBOK CAPM (rang: #3)

ALGEHELE GRADERING: ★★★★★

Efficient Program for Reduced Study Time: BrainBOK's strategy is to give clients a way to study for the CAPM exam more quickly and efficiently. A variety of learning tools include the ITTO (Inputs, Gereedskap en tegnieke, en Uitsette) Explorer, which presents all 47 Project Management processes in an interactive chart, and a feature to review the most bookmarked flash cards by all users in the program.

Bargain Price: For only $139, you'll get access to a complete online prep program, meer as 800 praktyk vrae, course analytics, a concise summary of the PMBOK Guide and important formulas, en 3 full-length simulated exams. That is a lot of content and practice material for a course that costs less than $150.

Free Materials & Features: BrainBOK offers access to a free account that includes unlimited access to their ITTO Explorer, vasvrae, an exam simulator, en 150 flitskaarte. You don't even have to register if you have a Google account, you can just sign in and start studying for the CAPM exam.

No Mobile App: BrainBOK does not offer a mobile application, maar die maatskappy beweer dat die meeste kenmerke van die kursus kan verkry word sonder probleme op mobiele toestelle soos tablette en slimfone. Hul geheue kaarte is ontwerp om goed te werk met iPhones / IOS toestelle.
bottom Line: Hoewel studente op soek na 'n foon sal teleurgesteld wees, individue studeer by die huis sal is lief vir groot versameling van studiemateriaal BrainBOK se wat kom by 'n baie billike prys.
Simplilearn CAPM (rang: #4)

ALGEHELE GRADERING: ★★★★★

Gevestigde maatskappy met bewese sukses: Simplilearn is die grootste sertifisering opleidingsverskaffer in die wêreld, met meer as 2,000 gesertifiseerde en ervare afrigters wat meer as opgelei 400,000 professionele. Geakkrediteer deur PMI, die CFA Instituut en ander bedryfsleiers, algehele Simplilearn se 98.6% slaagsyfer vir die eerste keer toets-nemers maak dit 'n uitstekende keuse.

Prys & Terugbetalingsbeleid: vir $399 jy kry 9 ure gehalte e-Leerinhoud, 23 PDUs, 2 CAPM simulasie eksamens, 12 hoofstuk-end vasvrae, 'n aflaaibare e-boek vir 30 dae. As jy meer tyd nodig het. Simpli Learn also offers a 3-day money back guarantee if you decide their course is not a good fit.

Free Course Preview: Check the course website for an 18 minute preview of the CAPM course and watch the first three short lectures in the first lesson for free. This will give you a good idea about the setup of Simplilearn's course to determine if it is the right choice for you.

Fewer Videos and Less Instructional Content: Simplilearn is a budget option, so it offers considerably less content than many of its competitors. You'll only get 9 hours of online content and fewer practice questions compared to more than 20 hours and hundreds of practice questions included in courses offered by other leading training companies.
bottom Line: With a convenient free course preview and glowing recommendations from PMI and the CPA institute, students can rest assured that SimpliLearn will provide the CAPM education they need to succeed.
GreyCampus CAPM (rang: #5)

ALGEHELE GRADERING: ★★★★★

High Exam Pass Rate and Accreditation: Met meer as opgeleide 15,000 opgeleide professionele en spog met 'n hoër as 'n 97% slaagsyfer op die CAPM eksamen, GreyCampus vertrou kan word om die werk te doen wanneer dit kom by die verbygaan van die CAPM eksamen. Die kursus is ten volle geakkrediteer deur 'n aantal organisasies, insluitend die PMI.

1 Jaar Toegang tot die kursus: Jy sal 'n hele jaar van toegang tot die aanlyn-kursus en alle studiemateriaal. Dit is 'n paar maande meer as voorste mededingers (meeste CAPM kursusse wissel van 30-180 dae), making it a great choice if you can only study small sections of the test at a time. Note that the instructor helpline feature is only available for 30 dae, so you should plan accordingly.

kwaliteit van die materiaal: In addition to the on-demand audio video lectures, you will get a 23 Kontak Ure Sertifikaat, simulated exams, flitskaarte, tool kits, and a complete overview of the PMBoK5 and CAPM Certification exam. A complete program syllabus and agenda that lists all covered topics in the course is available on the GreyCampus website.

No App: Die meeste studente waardeer die gerief van die studie met 'n app op hul smartphone of tablet terwyl jy op reis of pendel aan die werk. Ongelukkig, GreyCampus nie 'n foon bied om bykomende studie-opsies vir die CAPM bied in hierdie tyd.
bottom Line: Met die kwaliteit van die materiaal en die volle jaar van toegang in hul CAPM natuurlik, dit moet kom as geen verrassing dat GreyCampus het so 'n indrukwekkende student slaagsyfer. Dis net jammer dat hulle nie 'n app het.
What are the best CAPM prep courses?
Top 5 Best CAPM Exam Prep Courses 2018 – Comparison
| CAPM Prep Kursusse | Praktyk eksamens |
| --- | --- |
| PM PrepCast | 5 |
| PM Opleiding | 1 |
| BrainBok | 3 |
| Simplilearn | 2 |
CAPM Eksamen Prep Kursusse
Kyk bietjie na ons resensies vir PMP Certification training courses!