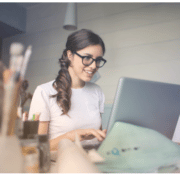 CRUSH's focus is helping professionals find what they need for their Project Management Professional (PMP) exams, easily. We offer up-to-date exam and certification information, practice exams and links to the best certification providers. More than ever, professionals are seeking certifications to advance their careers and we offer clear tools to help in this highly competitive business market.
–
As well as finding it difficult to get understandable and honest information, students are also finding obtaining their qualifications expensive. Many feel unable to fulfill their dream career because of these realities. As we are a company specializing in assisting others with these difficulties, we would like to enhance our efforts with an offer of a scholarship to a business-motivated student.
The scholarship award is for $1000.
All applicants must be enrolled, or due to be enrolled, as a full-time student at an accredited college or university for the semester they are applying to receive the scholarship.
Applicants are not required to have a minimum GPA.
Applicants with a passion for business and or project management.
Domestic, international, and undocumented students may apply.
Required Application Details
Please write a 1,000 word essay answering the following questions:

Project managers are needed across many different industries, why do you think that is?
What are the top 5 skills a project manager needs to possess?
When managing a new project, what would be your first process?
What are your career aspirations and what tools or resources online do you think you'll utilize to help your journey?
Please provide proof of enrollment in an accredited college or university. A transcript, tuition receipt, or acceptance letter will be accepted.
Please submit The CRUSH Your Exam Scholarship form below.
Please complete the form with the following information to apply: The CRUSH Your Exam Scholarship
Full Name
Email Address
Phone Number
College or University Name
College or University Mailing Address
Proof of Enrollment – Transcripts, tuition receipt, or acceptance letter will be accepted. Please submit as .jpeg, .pdf, or .doc
Essay answering above questions.  Please submit as .pdf or .doc
Confirmation and acceptance of terms and conditions
All applications must be submitted by October 15, 2018. A winner will be selected and notified by October 30, 2018.
Additional Scholarship Details
Winning candidate will be selected by a panel of judges from Crush The PM Exam.
Scholarship is available on a yearly basis and is non-renewable.
Any questions about The Crush Your Exam Scholarship can be directed to: [email protected]
The scholarship award provided by Crush The PM Exam will be sent by check to the winning candidate's college or university. Funds are to be applied to qualified college expenses (including tuition, fees, books, and on-campus room and board) for the current academic year.
Privacy Policy and User Communications
By submitting an application, the applicant automatically grants Crush The PM Exam permission to post the applicant's name, college, photo (if submitted), and essay on crushthepmexam.com or in other marketing communications, even if the candidate does not win the scholarship. We are also granted permission to call and/or send you information regarding your application.
Once a winner has been selected and announced, we will destroy all sensitive information relating to the applicant.
When you send email communications to Crush The PM Exam, and/or its representatives may retain those communications in order to process or respond to your inquiries or application as related to the scholarship. Crush The PM Exam and its representatives will not knowingly sell, share, rent or otherwise transfer your information other than in accordance with the terms set forth in this Privacy Policy. By participating in this scholarship, you give us your express consent to confirm your admission and attendance at the college or university by contacting the institution for verification.
All submitted photos, videos, and essays must be original work of the applicant. Only one submission may be entered per student, per year. Duplicate entries will be disqualified. All scholarships are non-renewable. By submitting an application to The Crush Your Exam Scholarship, you certify that all the information you have provided is original, accurate, and complete.
The applicant automatically grants Crush The PM Exam, its agents and/or representatives permission to:
Use their name, photo, essay response, and award amount, if any, in announcements or articles (i.e. social media, newsletter, etc) issued by Crush The PM Exam.
Post the applicant's name, college or university, video, and essay on crushthepmexam.com website.
Call and/or send information to the applicant regarding their application.
Winners will be notified via email, and announced publicly, as well as on Crush The PM Exams' social media pages.
CRUSH is all about preparing aspiring project managers for their exams. We offer training courses for many certifications as well as practice exams, free tools and resources.
We save students money, time and confusion by having the finest opportunities out there presented so students can compare their options to best suit them; how expensive is it, really? What exactly will it qualify you for? Can you take a trial to see if it suits you? Our site invests in students so they come away feeling like they can take on their exams with confidence, knowledge and without spending more than they need to.