AANSLAG: ★★★★★
ExpertRating is a company known for excellence in certifications for the modern professional. The Six Sigma course offerings from ExpertRating range from Green Belt to Master Black Belt. You can even go Lean. All of their courses feature certification for no additional cost. The company is widely used by some of the biggest companies in the world like Google, IKEA, Deltek, and UPS. ExpertRating certifications are great values for the money.
Voor
1. sertifisering
ExpertRating bied sertifisering met hul kursus, making it a one-stop-shop when becoming certified in Six Sigma. You will have to pay for a hard copy, but only shipping and handling. Online transcripts are available at any time for proving your credentials. This makes the affordable pricing even better.
ExpertRating has even more value in that they offer the ability to combine packages. You can bundle in Project Management Certification with every level of Six Sigma certification. But the discounted combination package isn't just limited to PM related certifications, there are dozens of other certifications from Business Writing to Speed Reading.
3. Non-Manufacturing Services
Six Sigma is mostly used in the manufacturing industry or in healthcare services, but ExpertRating helps break the mold and offer implementation into other industries where the methodologies of Six Sigma can be beneficial through the elimination of waste in project management. The inclusivity makes ExpertRating a great choice if you are not in the manufacturing or healthcare industries.
4. groen, Black, and Master Black Belts
Many employers conduct in-house training and certification; having inexpensive accredited certification with a low level Green Belt helps you attain Six Sigma training that's attractive to companies that offer high level in-house certification. But you can also aim for mastery with a Master Black Belt option. You can also go for the middle ground with just a Black Belt course. The level of options make this a very versatile program.
5. Project Scenarios
When learning Six Sigma methodologies, it's crucial to learning how to implement them. Leer die filosofieë en beginsels wat verband hou met hulle is baie tyd en geld spaar doeltreffende maniere van die bestuur van projekte. Maar jy moet meer as net die idees agter Six Sigma leer. ExpertRating gebruik implementering te help waar leer te bereik deur die gebruik van 'n paar projek scenario. Daar is geen beter manier om te verseker dat jy 'n kernbegrip geleer as om dit in die praktyk.
Ideale User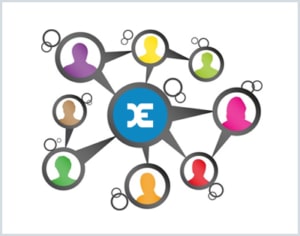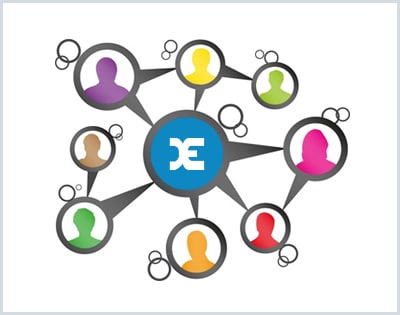 ExpertRating offers a Six Sigma course that is perfect for the person that needs the flexibility to choose how long they want to take to complete the course. The year long expiration date allows you to either take it out in a month or take your time and do it over the course of the year.
The range of course offerings from Green Belt to Master Black Belt with the ability to add additional certifications, make ExpertRating's Six Sigma certifications an excellent value. You have a year to take advantage of the program and the price is among the best in the industry. The project scenarios will ensure that you'll know exactly how to implement Six Sigma methodologies into any project. And when you're done with the course, you'll take the certified exam at no extra cost.
Opsomming van Kursus Features
Scenario Based Implementation Learning

Online Forum

Green Belt Kursus

Black Belt Kursus

Master Black Belt Course
Pryse
Green or Black Belt
Prys: $99.99
Sluit: Online platform featuring 350 pages of resource learning; DMAIC levels I and II; Organizational Performance Management; Final Exam Certification.
Six Sigma Breakdown
| | |
| --- | --- |
| ExpertRating Six Sigma | Sterkpunte |
| 1. | sertifisering |
| 2. | Combination Packages |
| 3. | Non-Manufacturing Services |
| 4. | groen, Black and Master Black Belts |
| 5. | Project Scenarios |
ExpertRating Six Sigma Exam Prep