AANSLAG: ★★★★★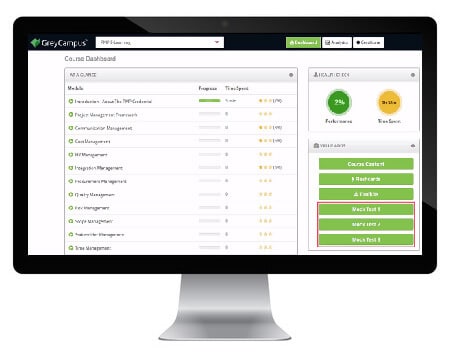 GreyCampus bring studente georganiseer, -Instrukteur gelei live en on-demand PMP prep kursusse teen 'n redelike koste, sowel as 'n hele jaar van toegang tot aanlyn studiemateriaal. Hul studiemateriaal is aanlyn of aflyn beskikbaar en sluit die PM Toolkit, flitskaarte, en interaktiewe lesings.
Met opleiding wat aangebied word deur projekbestuur kundiges en beskikbaarheid in meer as 50 plekke rondom die wêreld, GreyCampus 'PMP, CAPM, and PMI-ACP prep courses stands out from their competition.
Print afskrif van PMBOK 5de Uitgawe Guide
3 tot 4-dag werkswinkel of 32 Uur van Live Online Instruksie
35-Kontak Uur Sertifikaat met Live, Premium, en Standard opsies
30-Dag Instrukteur hulplyn met Premium Online Self leer kursus
21 Hours of Video Lectures with Standard and Premium Online Self Learning
3 Full-Length Mock Tests with 1500+ Praktyk Vrae
500+ flitskaarte
15 Common PM Tools Toolkit
Mobile App for Android
100% Geld terug waarborg
Live Online, en On Demand Opleiding bied beskikbaar
1 Jaar Inskrywing vir Online Course Materials
Grey Campus PMP Pricing
PMP Training – Online Self Learning
Prys: $300
Sluit:1-year access to 21 hours of video instruction, 3 simulated practice tests, 500+ flitskaarte, PM Toolkit with 15 common PMP tools, 35-contact hour certificate, and 30-day Instructor Helpline.
Live-Online Course
Prys: $699
Sluit: Live online courses with 32 hours of live instruction, a certification, and experience and interaction with project management tools. Availability varies.
Grey Campus PMP Strengths
1. Self-Learning Platform
One of GreyCampus' best features is the well-organized content that can be used for independent study. Study materials and questions are sorted by knowledge area and practice group, allowing students to focus their attention on areas that give the greatest difficulty. GreyCampus' course monitors progress and provides a cumulative performance overview. Students are also given access to a PM Toolkit that includes resources used by Project Managers as well as more than 500 flitskaarte.
2. 35 Kontak Ure
The Online Self-Learning PMP prep course will cover the 35 contact hour requirement that students need in order to apply and sit for the PMP exam, awarding those who pass with a certificate as proof. Both the self-learning and live instruction options include these contact hours, meaning that students will require no additional education to take the exam after concluding any GreyCampus PMP prep course.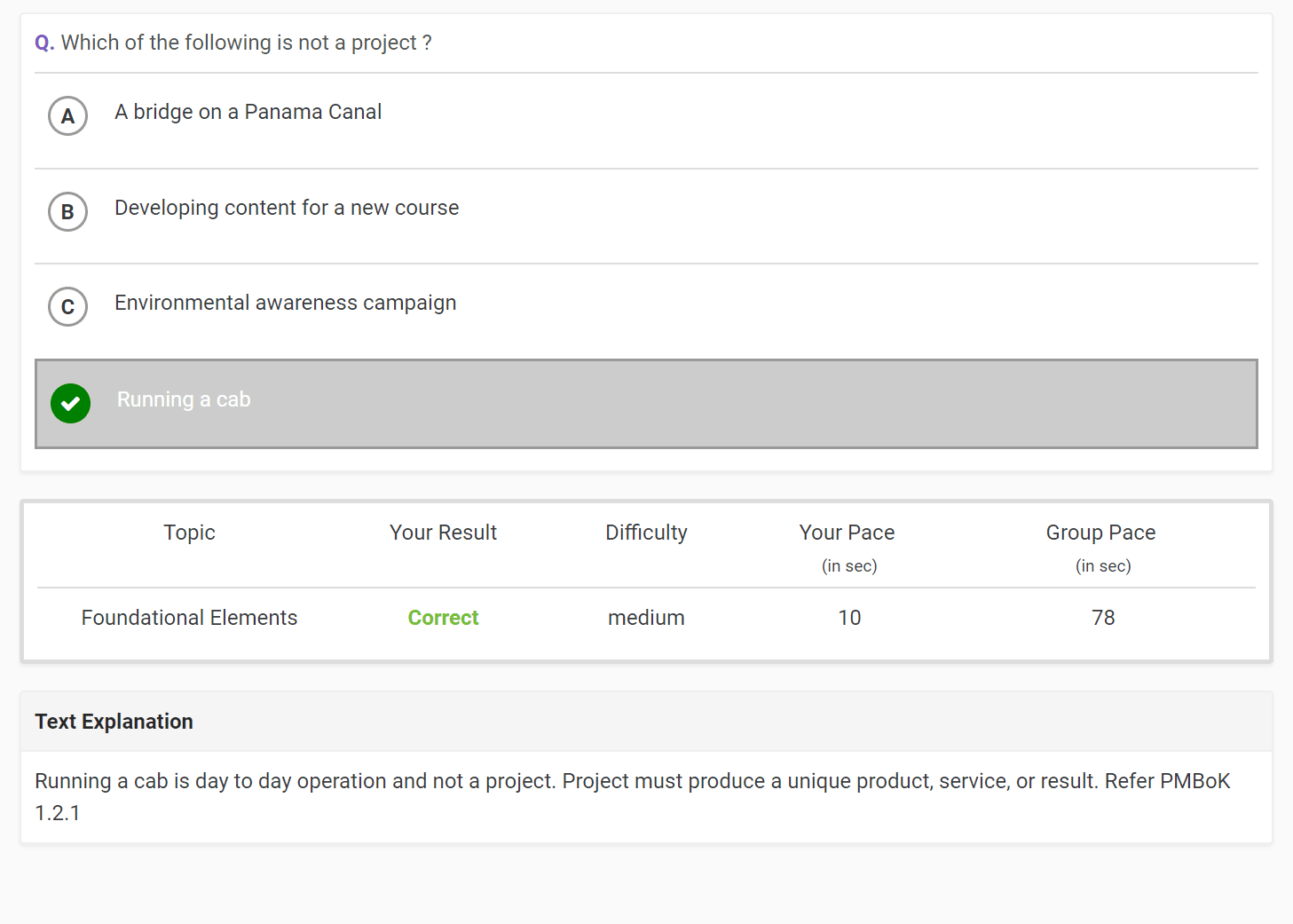 3. Interactive Lectures
As part of their Online Self-Learning package, GreyCampus includes several hours of informative video lectures. These often consist of a qualified instructor speaking with a slideshow visual aid and a live transcript along the right-hand side. Students have the option to pause, rewind, or skip certain lines and slides in each lecture, allowing for a level of interaction that rivals that of a live instructor.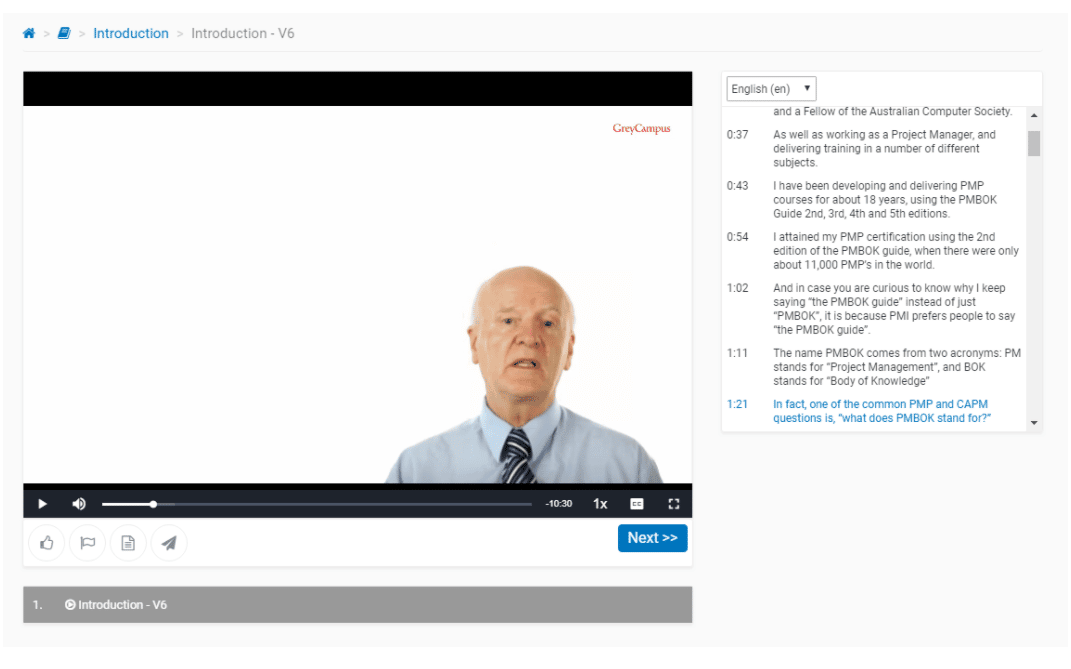 4. 1 Jaar van Toegang
With one year of access to the course, students have plenty of time to study and learn the material. This is especially helpful for students who finish the course and take their PMP exam with time to spare, since they can access these same learning materials in order to brush up on certain concepts. This access also applies for students who pick the live instructor packages.
LEARN MORE ABOUT GREY CAMPUS PMP
Grey Campus PMP Weaknesses
1. Gesimuleerde Eksamens
GreyCampus offers three simulated exams in their PMP review course. For the vast majority of students, this should be enough material for them to become more comfortable with the exam-taking process and prepare for the real thing without wasting a great deal of time. Maar, the lack of more than three simulations and the exclusion of customizable simulations is disappointing since competing educational providers do provide these amenities.
2. Customer Support
GreyCampus provides chat, phone, and email support on top of a 30-day instructor helpline for answering specific questions in a one-on-one setting. While the instructor helpline is a convenient and high-quality feature, the customer support is disappointing and has led to many complaints left online from frustrated students trying to resolve issues.
Ideale User
With a variety of online and offline course offerings, different study methods, and the ability to choose the level of study you need, GreyCampus kursusse sal voldoen aan die vereistes van die meeste studente. Die instrukteur-geleide klasse is ideaal vir diegene wat die individuele leiding van 'n instrukteur as motivering nodig het om te bly op die taak of studente wat vroeër net verkies tradisionele klaskamer leer. Die live online kursusse is uitstekend goed so, want hulle is interaktief en studente in staat stel om vrae in die klas te vra.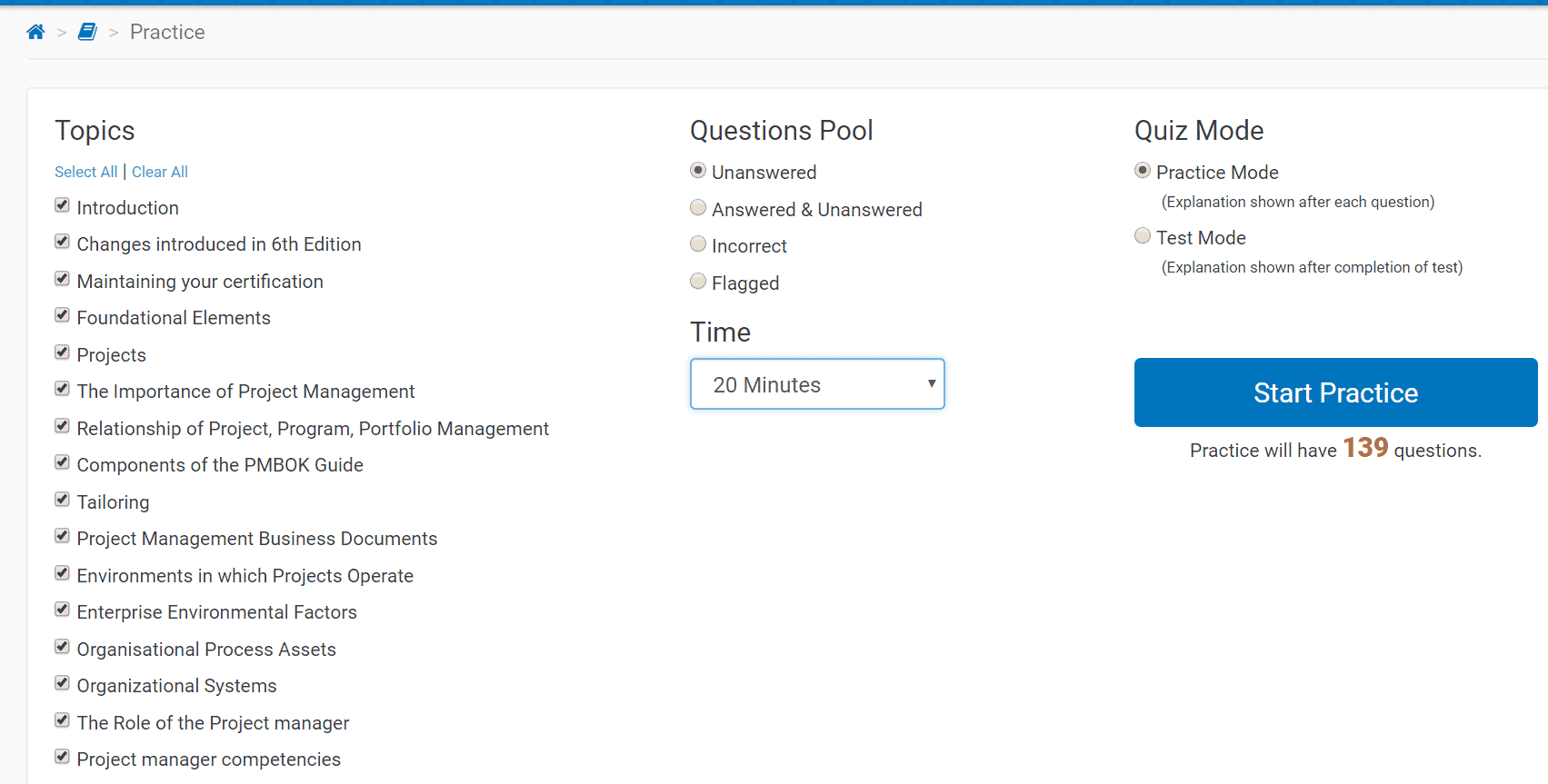 The Online Self Learning option is a better fit for self-motivated students who want to study on their own schedule and don't necessarily have the time or budget to attend a live class. Exam candidates can choose the best course based on their budget and individual needs, since any package will provide them with the requisite knowledge and experience to sit for and pass the PMP exam.

my voorstel
GreyCampus offers several options for studying for the PMP exam, including live classroom, live online, and an on-demand course. This makes them a good fit for students who are working full-time while trying to study. It's clear from observing their Online Self-Learning package that GreyCampus is committed to providing high-quality education for students in a manner that is friendly and effective.
Toegang tot die kursus vir 12 maande is 'n lekker parmantig, maar met net 30 dae van toegang hulplyn, jy sal hê om jou studietyd dienooreenkomstig te organiseer. Furthermore, issues with customer support are unfortunately to be expected and should be planned for if any issues arise that will necessitate contacting them. Maar, students should find themselves very satisfied with their results after taking GreyCampus' PMP prep course.
Best GreyCampus Coupon Codes & afslag
Save $150% op Grey-kampus Live-Online en Live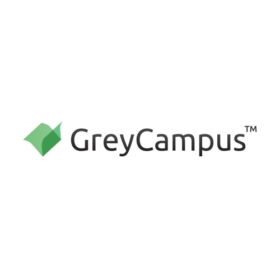 Gray Kampus, diep afslag, Dollar bedrag Off, eksklusiewe afslag 35 gebruik vandag
Gray Kampus 33 gebruik vandag
Save $150 op Grey-kampus Live-Online en Live Klasse vir PMP, PMI-ACP, en Six Sigma
Laaste gebruik 1 ure gelede
Vervaldatum:
October 20, 2018
Save 50% op Grey-kampus Self-kursusse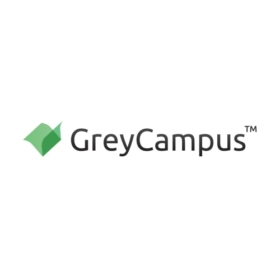 Gray Kampus, Dollar bedrag Off, eksklusiewe afslag 35 gebruik vandag
Gray Kampus 33 gebruik vandag
Save 50% op Grey-kampus Self Learning (Op aanvraag) Kursusse vir PMP, PMI-ACP, CAPM en Six Sigma
Laaste gebruik 15 minute terug
Vervaldatum:
October 18, 2018
GreyCampus Online PMP Course Review: Opsomming
| | |
| --- | --- |
| GreyCampus PMP Review | Best Features |
| 1. | Well-Organized Learning Platform |
| 2. | Sluit 35 Contact Hour Certificate |
| 3. | Customer Support and Instructor Help |
| 4. | Mobile App |
| 5. | 1 Jaar van Toegang |
GreyCampus PMP Review
Geskryf deur: Amit Patel
4 / 5 sterre