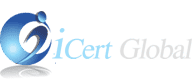 CLASIFICACIÓN: ★★★★★
iCert Global is one of the few companies to offer both Instructor-Led Online course and in-person classroom sessions throughout the country for Six Sigma certification. The rigorous Six Sigma methodologies and statistical analysis that make it such a sought after professional certification are well taught by iCert Global. Their accredited program comes with certification and is sure to impress potential employers.
Pros
1. Yellow Belt
iCert Global Six Sigma courses start at the introductory level with a Yellow Belt course. They understand the need for beginner level courses if you are looking to pad your resume. Many companies conduct in-house training for Six Sigma, often using iCert Global, and paying for a full mastery course can be unnecessary when applying for those companies. But having some training makes for a more attractive candidate, making the Yellow Belt course a valuable option.

2. Black Belt Mentoring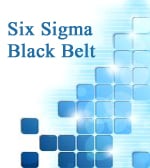 As part of the Six Sigma Black Belt Certification course, you'll participate in the mentoring program. This unique aspect to the iCert Global course really ensures you learn the core concepts as you'll have to serve as a mentor to someone taking the Green Belt Six Sigma Certification course. The best way to know if you've mastered something is if you can teach it to someone else.
3.Minitab Implementation
Minitab is a powerful tool for analyzing research data and a great many companies that use Six Sigma methodologies utilize Minitab. iCert Global's Six Sigma Certification features levels I and II of Minitab implementation. This is one of the best features of their course because learning how to properly use Minitab is beneficial for any analytical process, not just Six Sigma.

4. Instructor-Led Online
The Yellow Belt and Green Belt Six Sigma Certification courses are two-day intense classes taught by a live instructor online. You can also check for availability in more than 35 cities across the United States to attend an in-person class. Availability is limited either way and you'll need to plan ahead carefully, but if self-paced instruction isn't your thing, this is a wonderful option.
5. 3 Meses Exame simulador online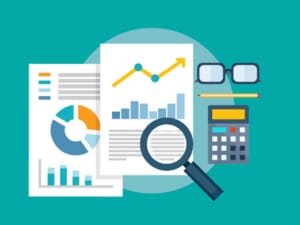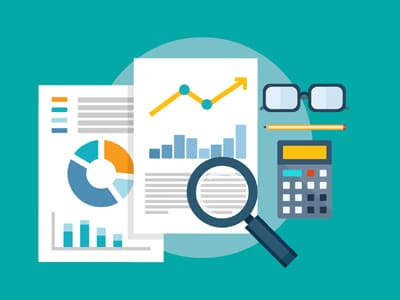 After completion of the course, you have an amazingly long window of 3 months of exam simulation. Six Sigma methodologies are heavily data driven, requiring the acquisition of new modes of thinking and application. The simulator from iCert Global will help ensure you pass the first time.
Ideal Usuario
iCert Global's Six Sigma Certification courses are perfect for those lacking the inclination for a self-paced course. The introductory programs are conducted in two days of intense instruction. If offered in a city near you, you can opt for an in-person setting as well.
A miña suxestión
iCert Global offers a unique mentorship program for it's Master Black Belt Six Sigma Certification course and multiple levels of Six Sigma. The company offers a 100% garantía de devolución do diñeiro, facendo probar o curso dun esforzo libre de risco. A estrutura do curso é o mesmo en todos os niveis, tomar a decisión para avances futuros moito máis fácil. É un curso intensivo para asegurarse, pero pode aplicar a aprendizaxe de inmediato e sentirse moi seguros de poñelas no seu currículo.
Checkout os mellores seis cursos SIGMA
Resumo das características do Curso
Curso Yellow Belt

Acreditación Profesional de 35 PDUs

Instrución en directo

4 Exames de simulación

Fin do capítulo Probas

100% Garantía De Devolución De Diñeiro
Prezo
Todos os niveis
Prezo: $1,399.00
Inclúe: Exemplos do mundo real; Industria baseada estudos de casos; Fin do capítulo Probas; 4 Seis Sigma Exames de simulación; papers exame; 3 Meses Exame simulador online.
Checkout os mellores seis cursos SIGMA
iCertGlobal Six Sigma Breakdown
| | |
| --- | --- |
| iCertGlobal Six Sigma | fortalezas |
| 1. | Yellow Belt |
| 2. | Black Belt Mentoring |
| 3. | Minitab Implementation |
| 4. | Instructor Led Online |
| 5. | Simulator Exame en liña |
iCertGlobal Six Sigma Review