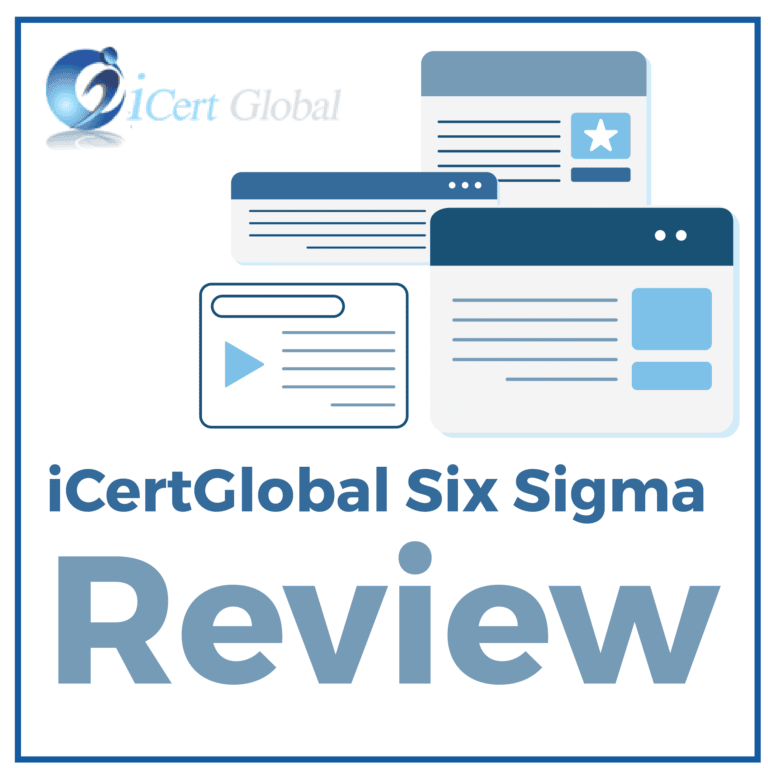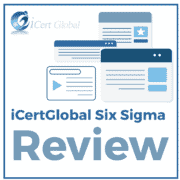 ຜະ​ລິດ​ຕະ: ★★★★★
iCert Global ເປັນຫນຶ່ງໃນບໍລິສັດໃດຈະນໍາສະເຫນີທັງສອງສອນ, ນໍາແນ່ນອນອອນໄລນ໌ແລະໃນບຸກຄົນທີ່ປະຊຸມຫ້ອງຮຽນໃນທົ່ວປະເທດສໍາລັບການຢັ້ງຢືນ Six Sigma. ການມີຄວາມເຄັ່ງຄັດວິທີ Six Sigma ແລະການວິເຄາະທາງສະຖິຕິທີ່ເຮັດໃຫ້ມັນເປັນສະແຫວງຫາຫຼັງຈາກການຮັບຮອງມືອາຊີບໄດ້ຮັບການສອນດີໂດຍ iCert Global. ໂຄງການເພີ່ມບັນຊີຂອງພວກເຂົາມາພ້ອມກັບການຮັບຮອງແລະໃຫ້ແນ່ໃຈວ່າການທີ່ຈະປະທັບໃຈຜູ້ໃຊ້ແຮງງານສາມາດ.
PROS
1. ສາຍແອວສີເຫຼືອງ
iCert Global Six Sigma courses start at the introductory level with a Yellow Belt course. They understand the need for beginner level courses if you are looking to pad your resume. Many companies conduct in-house training for Six Sigma, often using iCert Global, and paying for a full mastery course can be unnecessary when applying for those companies. But having some training makes for a more attractive candidate, making the Yellow Belt course a valuable option.

2. Black Belt Mentoring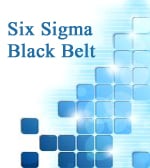 As part of the Six Sigma Black Belt Certification course, you'll participate in the mentoring program. This unique aspect to the iCert Global course really ensures you learn the core concepts as you'll have to serve as a mentor to someone taking the Green Belt Six Sigma Certification course. The best way to know if you've mastered something is if you can teach it to someone else.
3.Minitab Implementation
Minitab is a powerful tool for analyzing research data and a great many companies that use Six Sigma methodologies utilize Minitab. iCert Global's Six Sigma Certification features levels I and II of Minitab implementation. This is one of the best features of their course because learning how to properly use Minitab is beneficial for any analytical process, not just Six Sigma.

4. Instructor-Led Online
The Yellow Belt and Green Belt Six Sigma Certification courses are two-day intense classes taught by a live instructor online. You can also check for availability in more than 35 cities across the United States to attend an in-person class. Availability is limited either way and you'll need to plan ahead carefully, but if self-paced instruction isn't your thing, this is a wonderful option.
5. 3 Months Online Exam Simulator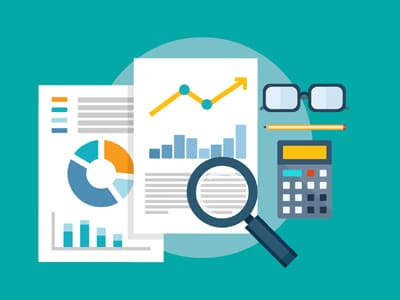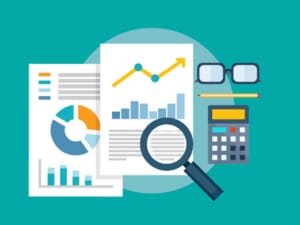 After completion of the course, you have an amazingly long window of 3 months of exam simulation. Six Sigma methodologies are heavily data driven, requiring the acquisition of new modes of thinking and application. The simulator from iCert Global will help ensure you pass the first time.
ຜູ້​ໃຊ້​ທີ່​ເຫມາະ​ສົມ
iCert Global's Six Sigma Certification courses are perfect for those lacking the inclination for a self-paced course. The introductory programs are conducted in two days of intense instruction. If offered in a city near you, you can opt for an in-person setting as well.
ຄໍາແນະນໍາ My
iCert Global ມີໂຄງການຊີ້ເປັນເອກະລັກສໍາລັບການມັນຂອງຕົ້ນສະບັບສີດໍາສາຍແອວ Six Sigma ແນ່ນອນການຢັ້ງຢືນແລະຫຼາຍລະດັບຂອງ Six Sigma. ບໍລິສັດສະຫນອງການ 100% ເງິນຮັບປະກັນຄືນ, ເຮັດໃຫ້ຄວາມພະຍາຍາມແນ່ນອນໄດ້ພະຍາຍາມຄວາມສ່ຽງຕໍ່ການຟຣີ. ໂຄງສ້າງທີ່ແນ່ນອນຄືໃນທົ່ວທຸກລະດັບ, ເຮັດໃຫ້ການຕັດສິນໃຈສໍາລັບຄວາມກ້າວຫນ້າໃນອະນາຄົດງ່າຍຫຼາຍ. ມັນເປັນແນ່ນອນອັນລະອຽດເພື່ອໃຫ້ແນ່ໃຈວ່າ, ແຕ່ທ່ານສາມາດປະຕິບັດການຮຽນຮູ້ໃນທັນທີແລະຮູ້ສຶກວ່າມີຄວາມຫມັ້ນໃຈທີ່ສຸດການວາງມັນຊີວະປະຫວັດຂອງທ່ານ.
ສະ​ຫຼຸບ​ສັງ​ລວມ​ຂອງ​ຄຸນ​ນະ​ສົມ​ບັດ​ຂອງ​ລາຍ​ວິ​ຊາ
Yellow Belt Course

ເພີ່ມບັນຊີເປັນມືອາຊີບຂອງ 35 PDUs

Live Instruction

4 ການສອບເສັງຈໍາລອງ

End of Chapter Quizzes

100% ການ​ຮັບ​ປະ​ກັນ​ຄືນ​ເງິນ
ການ​ຕັ້ງ​ລາ​ຄາ
All Levels
ລາ​ຄາ: $1,399.00
ລວມ: Real World Examples; Industry Based Case Studies; End of Chapter Quizzes; 4 Six Sigma Simulation Exams; Exam Papers; 3 Months Online Exam Simulator.
iCertGlobal Six Sigma Breakdown
| | |
| --- | --- |
| iCertGlobal Six Sigma | ຄວາມເຂັ້ມແຂງຂອງ |
| 1. | ສາຍແອວສີເຫຼືອງ |
| 2. | Black Belt Mentoring |
| 3. | Minitab Implementation |
| 4. | Instructor Led Online |
| 5. | Simulator ການ​ສອບ​ເສັງ​ອອນ​ໄລ​ນ​໌ |