Finding the right Lean Six Sigma training course online is a very important decision if you want to level up your career. With Lean Six Sigma gaining more and more popularity in project management and process quality, trying to select the best study materials can be a challenge. This is especially true given that there are more and more companies offering online certification courses for Lean Six Sigma.
The Lean Six Sigma Certification can impact your salary in a major way, sodat die bemeestering van die LSS metodes is noodsaaklik. CRUSH has broken down the top five Lean 6 Sigma courses to help you select the best one for your needs. The chart below will help you quickly compare the top rated online courses side by side so you can see how the competition stacks up!
Lean Six Sigma Training Course Comparisons (Online)
Lean 6 Sigma Online
kursusse
RANKINGS
#1
#2
#3
#4
#5
ALGEHELE AANSLAG

★★★★★

★★★★

★

★★★★

★

★★★★

★

★★★

★★

MAATSKAPPY
MSI Certified
Simplilearn
Pyzdek Instituut
ExpertRating
Becker
PRYS
Black Belt: $299
Green Belt: $199
Green Belt: $399
Green Belt Class: $999
Black Belt: $399
LSS Expert Masters: $1199
Black Belt: $2,750
Green Belt: $1,925
geel Belt: $595
White Belt: $99
Green Belt: $100
Black Belt: $100
Yellow: $395
Green Belt: $1,595
Black Belt: $3,595
GELD-TERUGWAARBORG
praktyke vrae
400+

700+

700+

200+

400+

VOLLENGTE praktyk eksamens
VIDEO ONDERRIG
PDU's
3

4

4

3
4
FREE COURSE DEMO
STUDENT SUPPORT
E-pos

E-pos & Forum Support

E-pos & Forum Support

E-pos & Forum Support

E-pos & Forum Support
ONLINE ACCESS PERIOD
30 dae

90 dae

365 dae

365 dae

30 dae

MEER BESONDERHEDE
Lees die volledige resensie
Lees die volledige resensie
Lees die volledige resensie
Lees die volledige resensie
Lees die volledige resensie
BEGIN
BEGIN NOU
BEGIN NOU
BEGIN NOU
BEGIN NOU
BEGIN NOU
MSI Certified Lean Six Sigma Kursus (rang: #1)

ALGEHELE GRADERING: ★★★★★

Open Nota Eksamen: Die eksamen vir die MSI Six Sigma Lean Professionele Sertifisering is snel, maar dit is oop noot toelae maak seker jy slaag. Dit beteken nie dat jy toegang tot die aanlyn studiemateriaal het, so jy gaan nie om te kyk up besonderhede antwoorde, maar jy sal in staat wees om enige notas jy het uit die bestudering gebruik. Dit beteken nie dat jy nie sal hê om die materiaal te leer, maar dit sal help om enige toets angs uit te skakel.

Free Training Materials: Everything you need to take the course, study, and pass the exam is included in the up front price. There are no hidden fees. You won't need to purchase additional study guides or textbooks. Everything is provided, even the exam. You also have thirty days from the time of purchase to decide if you want to continue the course or get a refund.

White Belt : MSI has a unique offering of a White Belt course that takes about 20 minute om te voltooi wat sal jy 'n blik op wat hulle afdelings lyk en hoe hulle voel. Die beste deel oor die Wit Belt kursus is dat dit gratis. Dit eindig met 'n 15-vraag sertifisering eksamen. Dit is 'n ideale manier om die metodes van LSS stel, veral as jy dink 'n huidige of voornemende werkgewer sal bied in-huis LSS opleiding en sertifisering.
Simplilearn Lean Six Sigma (rang: #2)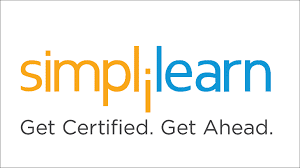 ALGEHELE GRADERING: ★★★★★

Bedryf Spesifieke fokus
The beauty of the Lean Six Sigma Training courses from Simplilearn lies in the ability to focus your training to a specific industry. While the healthcare industry implementation uses the same methodologies of LSS as the IT industry, it will utilize different tool-kits for that implementation. Simplilearn provides you with the right tools for the right industry, rather than blanket generalities that might not fit your specific needs.

Real Life Projects Simplilearn puts your training to the ultimate test with real life projects that give you an unparalleled experience for utilizing Lean Six Sigma. Your real life projects can be part of a current organization or business, otherwise you'll be inserted into a live project as part of the LSS team.

Eksamen fooi ingesluit: Should you opt for the full Lean Six Sigma training and Certification process, neem jou uit inleiding tot Green Belt om Black Belt, jy sal moet opdok oor die prys van die eksamen. Aan die positiewe kant, die pakket word aangebied teen 'n mededingende prys wat dit in ag neem.
Pyzdek Institute Lean Six Sigma (rang: #3)


ALGEHELE GRADERING: ★★★★★

Proprietary Techniques of DMAIC: Ontwikkel om die DMAIC beginsel van Six Sigma verder te help, die Pyzdek Instituut breek elke aspek van DMAIC (definieer, meet, analiseer, verbeter, beheer) in kleiner, Doelgerigte stappe. Dit maak projek voltooiing meer geneig en help elimineer die tradisionele slaggate van Six Sigma praktisyns.

Projekgebaseerde Sertifisering: Die Pyzdek Instituut bied 'n unieke projek-gebaseerde sertifisering wat wyd erken word onder maatskappye wat Lean Six Sigma Black Belten as die beste diens, en dikwels net, manier om te sertifiseer. Vir diegene wat werkloos is, Pyzdek werk met nie-winsgewende organisasies om te bemeester vlak projek certificaties verskaf vir diegene wat in die Black Belt kursusse.

1 Jaar Minitab lisensie: One of the best tools for implementing 6 Sigma methodologies is Minitab, 'n analitiese instrument met ongelooflike interaktiewe funksies. En op die inskrywing in óf die Green Belt of die Black Belt Lean Six Sigma kursus, jy kry 'n een jaar lisensie om Minitab. While almost essential for Lean Six Sigma, Minitab is 'n baie nuttige instrument vir ander ondernemings sowel.

betaling Plan: While Pyzdek offers it's Lean Six Sigma Certification courses at competitive prices, dit besef die Green Belt en die Black Belt kursusse is nie presies goedkoop. Aan diegene wat dalk 'n bietjie gegord vir kontant te help, Pyzdek bied 'n betaling plan opsie vir die Geel, groen, en Black Belt kursusse. Die betaling planne wissel afhangende van watter kursus jy kies en sal voldoen aan 'n 12 maand siklus.
ExpertRating Lean Six Sigma (rang: #4)

ALGEHELE GRADERING: ★★★★★

kombinasie pakket: The ExpertRating courses for Lean Six Sigma are some of the most affordable courses you can find from a reputable company. Maar een van die beste dinge oor ExpertRating is die vermoë om pakkette te kombineer. Jy kan bundel in Project Management Sertifisering met al die verskillende vlakke van LSS sertifisering.

sertifisering: Unlike most of the competition, ExpertRating offers certification with their course. This eliminates another cost and makes an already attractive pricing scheme even better. The certification exam is provided once you complete the online course. You have a year after signing up to complete the course before taking the exam.

Back to Your Desk: Selecting your own syllabus, completing exam questions, getting assignments and grades, this course makes you feel like you're back in school. This is how many people learn best, as it helps to map out a course for your brain to follow during studying.

Better without Lean: ExpertRating has an excellent Six Sigma Certification course, wat ongelukkig outshines hul Lean Six Sigma kursusse. Die metodes van LSS is anders as gewone Six Sigma en mededingers het meer fokus spandeer op hierdie gebied van differensiasie as ExpertRating. Steeds, vir die prys van slegs $99.99 vir 'n swart gordel, Dit is te verwagte.
Becker Lean Six Sigma Kursus (rang: #5)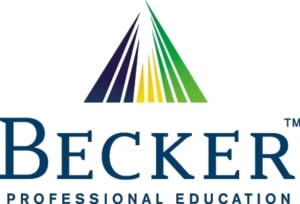 ALGEHELE GRADERING: ★★★★★

aangeteken sessies: Alle sessies is aangeteken en geplaas in Dropbox. Hierdie bykomende funksies verhoog die sukses van die implementering van hierdie opleiding in die arbeidsmag, as you'll be able to review any of the instructional videos over the course of the program. If you can't make a session, jy kan maklik rus te weet jy sal in staat wees om later toegang tot die inhoud.

Practical Tools: Becker utilizes practical tools for instruction that are immediately applicable to any project. This is a valuable tool for the small business that seeks to gain immediate benefit for project management from this course. Die gereedskap wat jy gebruik in hierdie program is dieselfde wat jy gebruik in die uitvoering van die LSS metodologieë in die werkplek.

Design: The design of the course leaves much to be desired. The cookie-cutter element is glaringly offensive. Becker neem beslis 'n one size fits all benadering tot hul gebruikerskoppelvlak en lei tot 'n lastige ervaring.
Best Online Lean Six Sigma Courses – Compare Prices
Lean Six Sigma Kursusse
Prys

Pyzdek Instituut

Black Belt: $2,750
Green Belt: $1,925
geel Belt: $1,925
White Belt: $99

MSI Certified

Black Belt: $299

Simplilearn

Green Belt Self-tempo: $399
Green Belt Online Klaskamer: $999
Black Belt Self-tempo: $399
LSS Expert Masters: $1199

ExpertRating

Green Belt: $99
Black Belt: $99

Becker Lean 6 Sigma

Yellow: $395
Green Belt: $1595
Black Belt: $3595
Lean Six Sigma Online Opleiding Kursusse