A Certified Associate in Project Management (CAPM) certification is a valuable entry-level requirement for aspiring project managers. To take the exam and earn the CAPM certification, students are required to have 23 hours of project management training.
But where do you even start?
Master of Project Academy's CAPM certification course will both prepare students for the CAPM exam and provide the 23 hours of training required for a certification. Take a look at our review to learn what makes this such a great option for many students!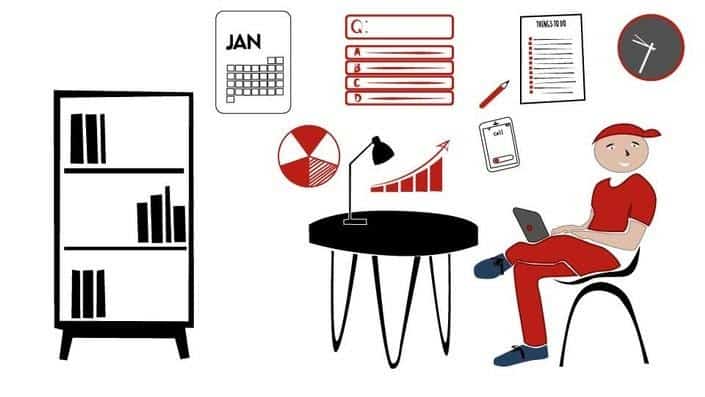 ---
Overview of Master of Project Academy
Master of Project Academy is a company focused on CAPM and PMP certification and training. It started as lectures given to undergraduate and MBA students but later grew to be an online course teaching thousands of students to be project managers. The CAPM training course is taught by Resit Gulec, the CEO and founder of Master of Project Academy. He has 10 years of project management experience under his belt, making him uniquely qualified to teach PM students. 
Master of Project Academy's mission is to make premium training affordable and accessible at a professional's own pace and place. Their training courses operate on a philosophy of no policies, no hierarchy, and no fixed schedules; students can learn their own way and on their own schedule. Ultimately, this company prides itself on core values of feedback, professionalism, and self-scheduled learning. 
But that's not all they pride themselves on; 99.6% of all Project of Academy students earn their certification on their first attempt. 
Here's what makes Master of Project Academy's certification course so effective:
3 completely online and self paced courses

Online peer discussion forms

250+ hours of lecture content

1,750+ CAPM exam practice questions

Earn 23 hours of project manager training

24/7 assistance from an expert support team

30 day money back guarantee!
---
What's Included With Master of Project Academy
Online Course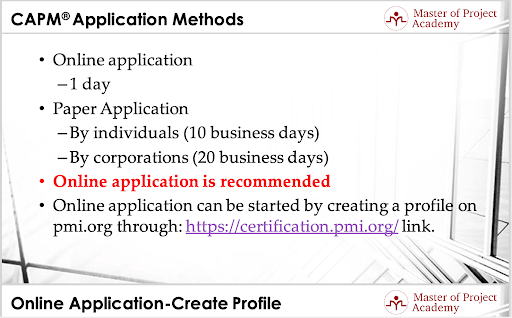 Master of Project Academy prides itself on a robust online certification course and teaches students all the skills they need to be effective project managers. The course is based on online video lectures broken up in sections, so students can easily find the material they need when they need it. Furthermore, each section comes with handouts to go along with each lecture; consequently, students can always have study material on hand even after the course is concluded. After each section there are small quizzes to ensure students have an understanding of the material. This lets students confidently move on from content they understand and track specific knowledge areas that are in need of review. 
One major reason to consider using the Master of Project Academy's course is that it doesn't just prepare students to take and pass the CAPM exam— it also walks students through the exam application process. This is just one way that Master of Project is dedicated to providing students with all they need.
But that's not all that's offered; each section comes with downloadable handouts and study materials that are yours to keep!
Support
Just because Master of Project Academy is designed to be self-paced, it doesn't mean you have to earn your certification alone:
Every lecture includes a robust moderated discussion board. Through this forum, students can easily connect with their peers and study together or reach out to their instructor for support. Students with questions will get help within 24 hours; by simply leaving a question in the discussion area, expert instructors are already notified. Answered questions will remain in the discussion section of the lecture, so anyone else with your question later can get it answered!
Study Materials
From mock exams to math lectures, Master of Project Academy offers a wide range of study materials. This prep course uses real-world examples of CAPM formulas to explain math concepts. By covering concepts such as critical path method and earned value management, the exercises and lectures included here are helpful to any project manager. Additionally, solutions to these exercises are explained by an instructor in a separate video lecture. 
In addition to lecture material, practice exams are some of the best tools to ensure that students will pass the exam on their first try. Exam simulations, cheat sheets, and other study materials ensure students are able to pass on their first try. Master of Project Academy states that once you score over 70% on one of many practice exams, you can confidently take a CAPM exam. With over 7 practice exams to try and plenty of lecture material, Master of Project Academy ensures you'll have the resources you need to earn your certification!
---
Master of Project Academy Pricing
Master of Project Academy offers monthly, yearly, or lifetime subscriptions for each bundle. These are available at different price points and include a variety of study materials. Be sure to review each bundle to make sure you get the course you need!
Keep reading for a more detailed description of each CAPM prep course package:
Keep in mind that there are 23 training hours required to earn your certifications. Check out our handy table to see which offer might be right for you!
 

Monthly

Subscription

Annual Subscription

Lifetime

Access

Contact Hours

Free CAPM Training

Free

Free

Free

1

CAPM Exams and Maths Lectures

$27

$87

$147

21

CAPM Certification Course

$62

$327

$570

23

CAPM Training Bundle

$73

$370

$627

23

All Courses Bundle

$197

$970

$1997

23+
---
Pros & Cons
So what's the good and what's the bad with Master of Project Academy?
Pro – Free Content:

If you aren't sure that Master of Project Academy is the right course for you and want a sample of the kind of courses on offer, they offer a free hour long online course with some sample study materials. 
Pro – Bonus Content:

There are plenty of study materials available no matter which bundle you choose. From mock exams to cheat sheets, Master of Project Academy includes plenty of content. 

Pro – Pay As You Go:

The variety of price points available to students ensures there is an option for every kind of aspiring project manager. The quicker a student earns their certification, the less they have to pay!

Con – Contact Hours:

While there are plenty of options in the CAPM bundles, not all of them will provide students with enough hours to earn their certificate. Students should be careful to look carefully at each option before making a purchase.
---
Frequently Asked Questions
How do I communicate with Master of Project Academy's instructors?
Simply leave your question in the discussion section and an instructor will respond within 24 hours. If you opt to receive emails, you'll automatically receive an email when your question has been answered. 
How long will it take for me to earn my CAPM certificate with Master of Project Academy?
Master of Project CAPM Review is an entirely self-paced course— it starts and finishes based on your own time. Some students can earn their certification within a month, but for others it could take six months. 
What if I don't like Master of Project Academy's prep course?
Master of Project Academy offers a 30 day money back guarantee if the course isn't right for you! Simply email [email protected] within 30 days of enrollment and they can refund your payment. 
---
Is Master of Project Academy CAPM Training the course for you?
If you want to earn your CAPM certification on your first attempt,

this is the course for you.

If you're a first time project manager,

this is the course for you.

If you're an experienced project manager looking to develop your skills,

this is the course for you.

If you learn at your own pace,

this is the course for you.

If you prefer to learn face to face,

this isn't the course for you.
Finally, if you are considering your PMP certification, be sure to check out our Master of Project Academy PMP review.
---
Final Recommendation
All together, Master of Project Academy offers great options for those seeking to earn their CAPM certificate at their own pace. This kind of flexibility makes it an excellent option for career-minded students to learn while they work. A variety of bundles at different price points means there are plenty of options for students to learn their own way. Additionally, plenty of study materials and instructor support is designed to provide students all they need to pass the exam on their first exam. 
For all these reasons, Master of Project Academy is a valuable option for aspiring project managers!
TAKE ME TO MASTER OF PROJECT CAPM REVIEW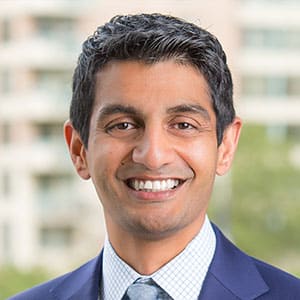 Amit Patel is the founder and chief writer for Crush the PM Exam. A lifelong student, Patel's desire for career growth led him to research the many different certifications and career opportunities in the world of project management. Armed with this knowledge, Patel's new passion is for sharing what he's learned with his fellow students so they can achieve their dream careers.