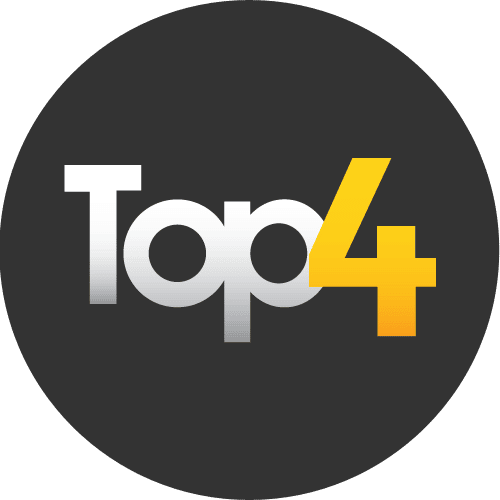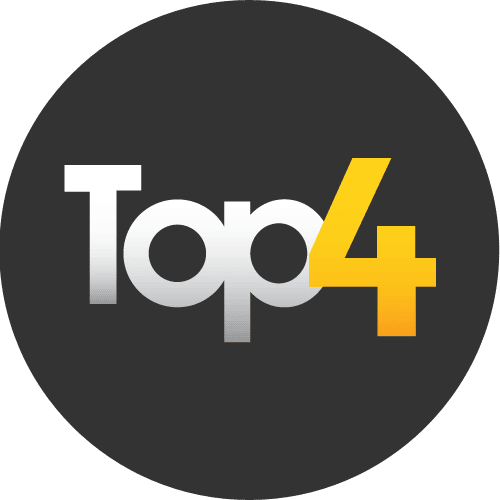 Dit is belangrik om die regte keuse PMI-ACP eksamen prep ras want dit kan maak of breek jou vermoë om jou toets te slaag en word 'n Agile Certified praktisyn. Jy sal spandeer baie ure studeer, dus is dit noodsaaklik om die kursus wat die beste pas by jou leerstyl en agtergrond te vind.
So hier is die goeie nuus: Ons het nagevors en hersien elke groot aanlyn PMI ACP natuurlik op die mark, sodat jy nie hoef te! Die onderstaande vergelyking tabel sal jou help om te bepaal watter studiemateriaal beste pas by jou behoeftes.
Klik hieronder om die top navorsingsuniversiteite 4 Beste Agile Certified praktisyn (PMI-ACP) Exam Review Courses & Online Study Materials of 2018
CRUSH RANKING
#1
#2
#3
#4
PMI-ACP COURSES
ALGEHELE GRADERING
★★★★

★

★★★★

★

★★★

★★

WEBTUISTE
PRYS

No Discounts

GELD-TERUGWAARBORG

90 Dag geld-terug waarborg

3 Dag geld-terug waarborg

Ja – Must Take Exam Within 14 Days of Course

Geen

praktyke vrae

360 Vrae

25 vasvrae

240

120

FULL praktyk eksamens

1

6

2

2

VIDEO ONDERRIG

37 Ure

26 Ure

21 Ure

23 APPROVED CONTACT HOURS

Voortgang Bewaking

Gratis KURSUS DEMO

COURSE MOBILE ACCESS

Android

Android

STUDENT SUPPORT

Student Forum en e-pos Support

Foon, Live Chat, en e-pos Support

Instrukteur E Support

Ask the Expert" Email Support

KURSUS TOEGANG

Unlimited

1 Jaar

1 Jaar

180 dae

BEGIN
Agile PrepCast PMI-ACP (rang: #1)
ALGEHELE GRADERING: ★★★★★

mobiele Kursus: Laai die video's op jou smartphone, tablet, rekenaar, laptop om te studeer vir die PMI-ACP eksamen as jy pendel of reis. Die podcast / videocast kursus sluit 70 PMI-ACP video eksamen lesse (35 ure totale). Jy kan óf aflaai en horlosie, of stroom die lesse via iTunes ('n iPod, iMac of iPad is nie nodig as die kursus is geskik vir persoonlike rekenaars, iOS Android). 'N Lys van compatible toestelle is beskikbaar op hul webwerf.

Sluit 37 Kontak Ure: 21 kontak ure nodig om te sit vir die PMI-ACP eksamen, en 37 kontakure gebou reg in die Agile PrepCast Video Workshop, so jy hoef nie na 'n ander manier om dit te voltooi voordat jy jou eksamen te neem vind. Die kursus kwalifiseer ook vir 37 Kategorie A PDUs in die geval dat jy reeds PMP gesertifiseerde.

Lae koste: As jy op 'n begroting, jy sal die laer koste van hierdie kursus waardeer. vir $179, studente kry onbeperkte toegang tot 'n hoë gehalte video casts, 'n praktyk eksamen, die aanlyn forum, en kontakure of PDUs. Projekbestuur beurse te betaal vir PMI-ACP sertifisering is ook beskikbaar vir jou. Sien die PMPrepcast webwerf vir besonderhede en in aanmerking te kom vereistes.

Geld terug waarborg: You have 90 days to decide whether this course is a good match for your needs. Die algemene terugbetaling beleid is beskikbaar op die PMPrepcast webwerf, en sluit 'n volle terugbetaling indien jy in aanmerking. Vir gemak, jy kan Paypal gebruik om die kursus te koop, en groep afslag is beskikbaar vir 5 lisensies of meer.
bottom Line: Agile Prepcast appeals to prospective students with its generous trial offer and low cost. Then it meets their educational needs by providing 37 contact hours in a highly portable study package.
Simplilearn PMI-ACP (rang: #2)


ALGEHELE GRADERING: ★★★★★

In-diepte opleiding: As die grootste sertifisering opleidingsverskaffer in die wêreld, Simplilearn bied kursusse wat goed georganiseerde en dek die nodige materiaal. Die PMI-ACP aanlyn leerprogram sluit 26 ure van onderrig wat al ses ratse domeine in detail te dek, 47 gereedskap en tegnieke (50% van die eksamen), en 41 kennisareas en vaardighede (50% van die eksamen).

Meer praktyk eksamens: Simplilearn's course is ahead of the competition when it comes to the number of practice tests included in the price. Die 6 PMI-ACP Simulation Exams are rated highly by users for being as challenging or even harder than the actual exam.

Low Price for a lot of Content: The entry-level online self learning course costs $200 for 1 year course or $280 for 2 years of complete access. The price includes nearly 26 hours of content, 21 PDUs, 16 examples from real-world industry, 1 case study, Tips and Tricks videos, 25 hoofstuk-end vasvrae, en 6 Simulation Exams in total.
Beperk Money Back Guarantee: Although there is a money back guarantee, you only have three days to contact Simplilearn by email to request a full refund. Jy kan nie meer as toegang verkry het 50% van die kursus as jy wil graag 'n terugbetaling te kry. Sien asseblief die Simplilearn webwerf vir meer inligting.
bottom Line: Studente mag 'n moeilike tyd hê om hul geld terug as hulle 'n probleem met SimpliLearn teëkom. Maar, die produk self bied soveel inhoud op so 'n lae prys wat dit 'n seldsame verskynsel sal wees.
GreyCampus PMI-ACP (rang: #3)

ALGEHELE GRADERING: ★★★★★

Instrukteur-geleide opleiding:
Students who sign up for the GreyCampus Live Online Training or Traditional Classroom packages will receive two to three days of training led by an instructor. This hands-on approach is a very effective way to explain complicated concepts and address problem areas for students who need some extra motivation.

Return Policy:
In the event that a student is not satisfied with the quality of their educational course, GreyCampus offers a generous refund policy. For Live Online Training and Traditional Classroom packages, dissatisfied students can obtain a refund if they contact support within 24 hours of their session. Online Self Learning students have a bit more leeway with a 3-day grace period.

Gesimuleerde Eksamens:
One of the best ways to increase a student's chances of passing the PMI-ACP is to provide a replica that is as accurate to the real thing as possible. Fortunately for students who enroll in GreyCampus' prep course, they will be given not one but
two
simulated exams to help them be better prepared. As a result of this, students who take this course feel much more confident in their abilities to pass, even when it's their first try.
Limited Compatibility:
Many students who have other responsibilities that vie for their time may find it difficult to put aside dedicated study time for the PMI-ACP. While other prep courses address this issue by providing mobile apps to allow for studying on the go, GreyCampus offers no such amenities.
bottom Line: GreyCampus' training programs with live instructor assistance are terrific for preparing students to pass the PMI-ACP certification exam. Ongelukkig, they offer limited support for mobile devices.
Becker PMI ACP Review (rang: #4)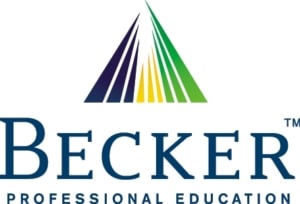 ALGEHELE GRADERING: ★★★★★

Flexible and Interactive Course: Becker's PMI-ACP convenient course includes video lessons, several hundred practice questions, 2 aanlyn praktyk eksamens, the "Ask the Expert" feature, and case studies to help you differentiate between various Agile methodologies.

Decent Instructors and Materials: Instructors are experienced Agile practitioners and the course includes Agile Basics and Agile Application modules. Best practices and case studies help students differentiate among Agile methodologies. The course also covers team leadership and Agile project skills.
Assumes Prior Experience and Education: Becker's course was designed for students who already have a background and experience in project management. If you are looking for a basic introductory course, every other option on our list is better.
Lae nommer van Practice Questions en inhoud in Algemene: Becker bied 'n omvattende hersiening, maar net. Die inhoud is beslis slim en ontbreek in diepte en breedte. Tesame met die verstommende lae aantal praktyk vrae, dit is moeilik om te raai Becker glad.
bottom Line: Die instrukteurs en leermateriaal wat deur Becker se PMI-ACP prep kursus is van 'n hoë gehalte. Ongelukkig, die werklike materiaal is ietwat beperk en sal voor projekbestuur kennis vereis.