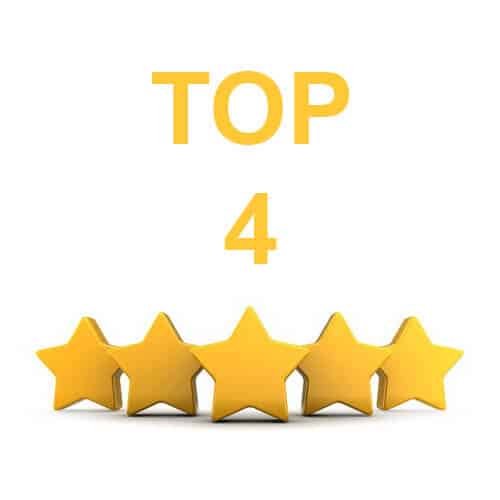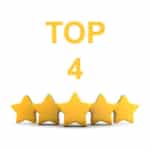 Finding a PMP tečaj certificiranje usposabljanja is an important decision you'll make on your journey to pass the Project Management Professional exam.
Mnogi učenci naučijo bolje v tradicionalnem okolju učilnica tipa namesto iz samo tempu prep tečaj. We have researched and reviewed the best PMP certification classes online to help you better compare them.
The comparison chart below will help you decide which PMP certification study materials best fit your needs.
(also, if you feel like a PMP course that is strictly online and on-demand would be better for you, check out our recommendation here)
Best Live-Online PMP Certification Prep Courses
Brain Sensei PMP Certification Review(Mesto: #1)


SKUPNA OCENA: ★★★★★
Brain Sensei Course – PREDNOSTI

Interaktivni Lekcije z pripovedovanje zgodbe: Unlike competing PMP review courses, Brain Sensei will draw you into a story of a female Samurai who overcomes project planning challenges in Feudal Japan. Stories have been used to share knowledge and teach lessons since the dawn of humankind. Studies have also found that when you receive information in the form of a story, it's easier to absorb and recall information.

Your Own Personal Sensei (Instructor): Brain Sensei razume, da sam študij s slide kaže, ni zelo privlačen. That's why they give you your own personal animated sensei! He acts as your teacher throughout the course, offering any additional help or questions you may run into.

35 Kontaktne ure Vključeno: Since Brain Sensei is a Registered Education Provider (REP) with the Project Management Institute (Mala in srednja podjetja), you will receive the 35 hour requirements for the PMP exam. This course is a great way to maximize your study time without having to pay extra for a course that will let you gain contact hours.

Course Design: While other courses have flashy technology and an innovative website layout, this course is pretty basic and lacking in terms of design. This may be preferred since it is a direct and to-the-point way of learning. There won't be any distractions that take your focus away from studying.
Spodnja črta: What sets this course apart from every single other PMP online study program on the market is their gamified narrative structure. Students even have a virtual instructor in the form of a cartoon Sensei!
GreyCampus PMP Course (Mesto: #2)

COURSE RATING: ★★★★★

One-on-One Time with an Instructor: Instructors have 10+ years' experience in Project Management, and are active PMP certificate holders, so you know you will be getting great instruction when you get your individual coaching time. You also get 24/7 customer support and access to a 30-day instructor helpline if you are in between live PMP class sessions.

1 Full Year of Access: GreyCampus gives you access to their PMP Certification program materials for 12 months, which is several months more than most competitors. You'll have more than enough time to learn and practice the material before the exam. Note that you only get 30 days to take advantage of the instructor helpline, so be sure to schedule your PMP certification exam prep to maximize the use of that feature.

100% Denar nazaj garancije: GreyCampus offers a 100% money back guarantee if you do not pass the Project Management Professional exam the first time you take it. You must take the PMP certification exam within 14 days of completing the course completion, finish the entire course, pay all enrollment fees, and pass 2 of the Mock Tests in the GreyCampus portal with a score of at least 75% to qualify.

Mobile App: GreyCampus has a mobile app for Android users with some free content as well as access to 13 izpiti območje znanje in več kot 200 flashcards. This is a nice extra because you will want to study in between your live PMP classes whenever you have time in order to get the most out of the course. Na žalost, ne obstaja aplikacija za iOS naprave.
Spodnja črta: All of the instructors associate with GreyCampus are highly experienced and their Android mobile app is convenient for students on the go. They also offer a full year of access to their material.
Simplilearn PMP Certification (Mesto: #3)


COURSE RATING: ★★★★★

Excellent Resources: In addition to online PMP classes with an instructor, you will get five full-length PMP Simulation Exams, 83 Poglavje-end kvizi, in 4 PMP exam simulations to practice exam-like questions. The live online course includes full access to all of the online PMP materials available in the Self-Learning course, so you can keep studying even when you are not in class.

Free Material:
Simplilearn offers multiple extras with each PMP course offering. Čeprav se ti razlikujejo, special offers often include a free course (kot naprimer
PMI je Agile Certified Practitioner
course and Microsoft Project 2013), a free 200-question PMP Simulation test, and a User Forum with free advice and support.

86 PDUs and 35 PMI Kontaktne ure: Dobiš 86 PDUs with the Simplilearn PMP preparation course; this is in addition to the 35 contact hour requirement for taking the PMP exam. To je precej več PDUs kot večina konkurentov ponujajo. Ko ste končali zahtevano število ur na spletni strani Simplilearn je, vam bo izdana 35 govorilne ure potrdilo brez dodatnih stroškov.

Denar nazaj garancije: Simplilearn offers a 100% Denar nazaj garancije, so if you don't pass using their course you get a full refund! This shows just how confident they are that their course will help you get your PMP certification. using their course risk-free. For their 4-day PMP Bootcamp, Pristojbina ponovnega pregleda plača Simplilearn in preostali znesek se povrne, če se ne opravijo izpit.
Spodnja črta: Although SimpliLearn's PMP training course is of a tremendously high quality, they offer a very generous trial offer and an affordable asking price. Students will also receive several contact hours and PDU's.
PMstudy PMP Prep Course (Mesto: #4)

COURSE RATING: ★★★★★

Minimalna Prep Delo: You can complete minimal prep-work to get 40 PMI Contact Hours to apply for the PMP Exam before your class starts. Za razliko od tekmecev, PMstudy recommends you attend the live class sessions without doing any PMP certification preparation. This model works best if you take their PMP Training course immediately before the exam. V idealnih razmerah, vam bo 4-dnevnih tečajev, narediti domačo nalogo, and take the exam on the 5th day.

Brezplačno 30 PDUs for Continuing Education: Če se prijavite za živo spletni tečaj, vaša cena vključuje 30 PMI PDUS, which satisfies continuing education requirements for the first year for certified Project Management Professionals. To je poleg 40 PMI Contact Hours you will need in order to sit for the PMP exam.

More Expensive: Možnosti PMstudy prihajajo na zajetne ceno. Na $1,899, žive virtualni stroški seveda bistveno več od večine konkurentov' PMP classes. Their impressive success rate (98.7% of students pass the PMP exam) and the Money Back Guarantee may make the cost worth it for you.
Spodnja črta: PMStudy offers a user-friendly and hassle-free PMP certification course that even includes a generous 30 units of CPE. Vendar, all of these enticing features come at an intimidatingly high price.
Best PMP Certification Training Courses of 2019 – Top 4!
| PMP Certification Courses | Course Format | Cena |
| --- | --- | --- |
| Brain Sensei PMP Review | 6 Weeks of Evening PMP Classes, or a 5-Day PMP Bootcamp | $894 |
| SimpliLearn PMP Pregled | 4, 8, in 10 Day PMP Course Options | $999 |
| Grey Campus PMP Course | 10 Weekdays or 4-Day Weekend Class | $1299 |
| PM Study PMP Prep | 4-Day PMP Class | $1899-$1999 |
PMP certificiranje Izobraževanje