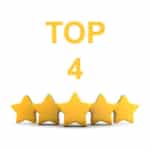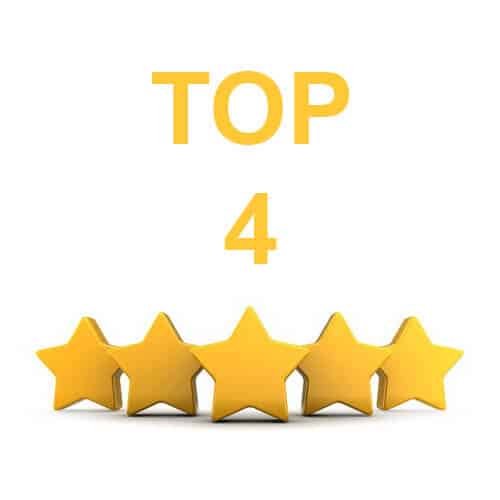 Finding a PMP Certification Training Course is an important decision you'll make on your journey to pass the Project Management Professional exam.
Many students learn better in a traditional classroom-type setting rather than from a self-paced prep course. We have researched and reviewed the best PMP certification classes online to help you better compare them.
The comparison chart below will help you decide which PMP certification study materials best fit your needs.
Best Project Management Certification Courses Online


What are the best PMP training courses ?

Best Online PMP Prep Courses of 2018 – Quick Comparison Guide

| | | |
| --- | --- | --- |
| PMP Prep Courses | Practice Questions | Course Pricing |
| PM PrepCast | 1,800 | $299 |
| faiai Sensei | i luga 900 | $800 |
| PMTraining | 1,000 | $599 |
| Wiley PMP | i luga 400 | $495 |
| SimpliLearn PMP | 83 | $499 |
| Becker PMP | 1,000 | $699 |
Best Project Management Certification Courses Online
PMP CERTIFICATION COURSES
RANKINGS
#1
#2
#3
#4
OVERALL
faatulagaga

★★★★★

★★★★

★

★★★★

★

★★★

★★

COMPANY
PMTraining PMP Course
Simplilearn PMP Course
Grey Campus PMP
PMstudy PMP Certification
PRICE
$894
$999

$699


Show Coupon
$699

$629


Show Coupon
$1899-$1999
Faamaoniga TUPE-TUA
Pass or Free Re-Enrollment & Instructor Assistance
Pay for 3 Retakes oo atu i le Tau o le Course, paleni toe faafoi.
Tufa po o luga o Faamaoniga Toe-Tupe
Pay for 3 Retakes oo atu i le Tau o le Course, paleni toe faafoi.
AUAI FESILI
1,000+
83 Mataupu Iuga suega
13 suega
1,000
Suega AUAI ATOATOA-Umi
20+ Suega faatauemu Condensed
5
3
4
Auala o faatonuga
35 Contact itula o Faatonuga Online-Ola & I manaoga Puʻeina o le Vasega
32 Itula o Faatonuga Online-Ola
32 Itula o Faatonuga Online-Ola
32 Itula o Faatonuga Online-Ola
VASEGA faatulagaga
6 Vaiaso o Afiafi Vasega PMP (faalua i le vaiaso), po o se 5-Aso Bootcamp
4, 8, ma 10 Aso Filifiliga Course
10 aso o le vaiaso, po o se 4 Aso faaiuga o le vaiaso PMP Vasega
4-Aso PMP Course
Suʻega FESOASOANI FAAMAUINA
35 faamaonia PMI
faafesootai ITULA
Alualu i Luma e Siaki
FLASHCARDS
VASEGA feaveai polokalama
Android
Android
Android ma iOS
DEMO saoloto o
COURSE MATERIALS
Question Bank & PMP Exam Demo
Free Course & Test Demos
TAMAITIITI LAGOLAGO
Instructor Email and a 1-on-1 Q&A Session
telefoni, Live Chat, and Email Support
Instructor Email Support
Instructor Email Support
AVANOA Mea INITANETI
180 aso
180 aso
60 aso
1 Year
auiliiliga ATILI
Faitau Review Full
Faitau Review Full
Faitau Review Full
Faitau Review Full
amata
amata nei
amata nei
amata nei
amata nei
PMTraining PMP Certification (Rank: #1)

COURSE RATING: ★★★★★

Interactive Course Options: PMTraining's PMP certification online course boasts a number of interactive features that provide a customized learning experience. You can interact with you instructor and peers online and get one-on-one access to instructors during scheduled Q&A sessions, which make the course feel more like traditional classroom setting.

Pass Guarantee: PMTraining's pass guarantee for all Project Management certification classes online means that you can keep taking the course for free until you pass. PMTraining advertises that 97% of students who take one of their live courses pass the PMP exam on the first try. If you fulfill all course requirements and fail the exam, you can take the same course again for free, and your course access is extended indefinitely.

35 Contact Hours Included: The live PMTraining course includes 35 PMI contact hours and PDU credits, which meet the requirements for your PMP certification. You'll get twice the bang for your buck by completing your Project Management Professional certification hours while you study – all from the convenience of your home or office while interacting with your instructor and peers in this PMP course.
Line pito i lalo: With a substantial curriculum filled with interactive materials and over 30 contact hours, it should come as no surprise that PMTraining has an unprecedented 97% pass rate.
Simplilearn PMP Certification (Rank: #2)


COURSE RATING: ★★★★★

Excellent Resources: In addition to online PMP classes with an instructor, you will get five full-length PMP Simulation Exams, 83 Chapter-end quizzes, ma 4 PMP exam simulations to practice exam-like questions. The live online course includes full access to all of the online PMP materials available in the Self-Learning course, so you can keep studying even when you are not in class.

Free Material:
Simplilearn offers multiple extras with each PMP course offering. Although these vary, special offers often include a free course (such as
PMI's Agile Certified Practitioner
course and Microsoft Project 2013), a free 200-question PMP Simulation test, and a User Forum with free advice and support.

86 PDUs and 35 PMI Contact Hours: You get 86 PDUs with the Simplilearn PMP preparation course; this is in addition to the 35 contact hour requirement for taking the PMP exam. That is considerably more PDUs than most competitors offer. After you have completed the requisite number of hours on Simplilearn's website, you will be issued the 35 contact hours certificate at no additional cost.

Tupe Faamaoniga Toe: Simplilearn offers a 100% Tupe Faamaoniga Toe, so if you don't pass using their course you get a full refund! This shows just how confident they are that their course will help you get your PMP certification. using their course risk-free. For their 4-day PMP Bootcamp, the re-examination fee is paid by Simplilearn and the remaining amount is refunded if you do not pass the exam.
Line pito i lalo: Although SimpliLearn's PMP training course is of a tremendously high quality, they offer a very generous trial offer and an affordable asking price. Students will also receive several contact hours and PDU's.
GreyCampus PMP Course (Rank: #3)

COURSE RATING: ★★★★★

One-on-One Time with an Instructor: Instructors have 10+ years' experience in Project Management, and are active PMP certificate holders, so you know you will be getting great instruction when you get your individual coaching time. You also get 24/7 customer support and access to a 30-day instructor helpline if you are in between live PMP class sessions.

1 Full Year of Access: GreyCampus gives you access to their PMP Certification program materials for 12 months, which is several months more than most competitors. You'll have more than enough time to learn and practice the material before the exam. Note that you only get 30 days to take advantage of the instructor helpline, so be sure to schedule your PMP certification exam prep to maximize the use of that feature.

100% Tupe Faamaoniga Toe: GreyCampus offers a 100% money back guarantee if you do not pass the Project Management Professional exam the first time you take it. You must take the PMP certification exam within 14 days of completing the course completion, finish the entire course, pay all enrollment fees, and pass 2 of the Mock Tests in the GreyCampus portal with a score of at least 75% to qualify.

Mobile App: GreyCampus has a mobile app for Android users with some free content as well as access to 13 knowledge area exams and more than 200 flashcards. This is a nice extra because you will want to study in between your live PMP classes whenever you have time in order to get the most out of the course. leaga 'ua, there is no app for iOS devices.
Line pito i lalo: All of the instructors associate with GreyCampus are highly experienced and their Android mobile app is convenient for students on the go. They also offer a full year of access to their material.
PMstudy PMP Prep Course (Rank: #4)

COURSE RATING: ★★★★★

Minimal Prep Work: You can complete minimal prep-work to get 40 PMI Contact Hours to apply for the PMP Exam before your class starts. Unlike competitors, PMstudy recommends you attend the live class sessions without doing any PMP certification preparation. This model works best if you take their PMP Training course immediately before the exam. Ideally, you will take a 4-day class, do the homework, and take the exam on the 5th day.

Free 30 PDUs for Continuing Education: If you sign up for a live online course, your cost includes 30 PMI PDUS, which satisfies continuing education requirements for the first year for certified Project Management Professionals. This is in addition to the 40 PMI Contact Hours you will need in order to sit for the PMP exam.

More Expensive: PMstudy's options come at a hefty price. At $1,899, the live virtual course costs significantly more than most competitors' PMP classes. Their impressive success rate (98.7% of students pass the PMP exam) and the Money Back Guarantee may make the cost worth it for you.
Line pito i lalo: PMStudy offers a user-friendly and hassle-free PMP certification course that even includes a generous 30 units of CPE. Ae peitai, all of these enticing features come at an intimidatingly high price.
Best PMP Certification Training Courses of 2018 – tumutumu 4!
| PMP Certification Courses | Course Faatulagaina | tau |
| --- | --- | --- |
| PM Training PMP Course | 6 Vaiaso o Afiafi Vasega PMP, or a 5-Day PMP Bootcamp | $894 |
| SimpliLearn PMP Review | 4, 8, ma 10 Day PMP Course Options | $999 |
| Grey Campus PMP Course | 10 Weekdays or 4-Day Weekend Class | $1299 |
| PM Study PMP Prep | 4-Day PMP Class | $1899-$1999 |
Best PMP Certification Training Courses