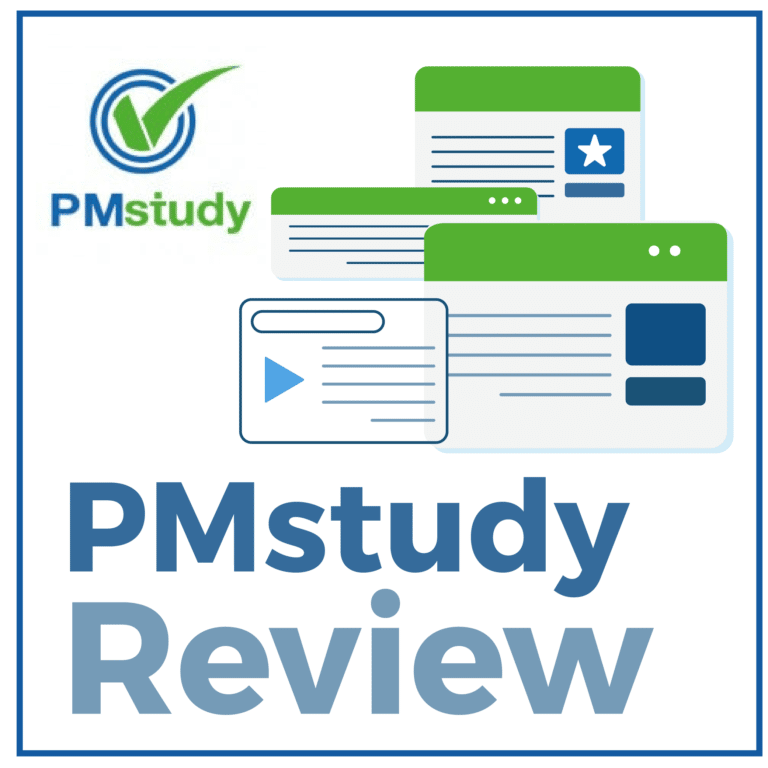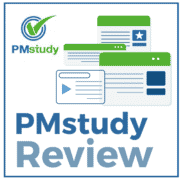 faatulagaga: ★★★★★
PMstudy's wide variety of learning options include a choice of in-class and online project management courses that allow students to choose a prep option that fits their time, faʻatatau, ma fiafia i le tagata lava ia.
Faiga faapaaga ma le silia 100 kamupani tetele, sili tofi ma vasega i lo 150 nofoaga, ma le toeitiiti 100 accredited PM trainers make PMstudy one of the largest companies in the field. Their money back guarantee also makes their courses an attractive option.
tulaga e lelei
1. Minimal Prep Work
One of the most appealing elements of this course is that very little prep work is required for the live class options. Students complete minimal prep-work to get 40 PMI Contact Hours to apply for the PMP Exam before their course begins. Unlike competitors, PMstudy recommends students attend the live class sessions without doing prep work first. This model works best if you take the course immediately before the PMP exam. le tulaga e tatau, o le a outou ave se vasega 4 o Aso e, faia le meaaoga, and take the exam on the 5th day of that week (or as soon as possible after you have finished the course).
2. Fully Recognized Courses & Qualified Instructors
As a fully recognized institution and PMI Approved Registered Education Provider, PMstudy offers valid PDUs. Their staff includes more than 90 accredited and experienced project management trainers in a variety of locations and countries for maximum accessibility and convenience.
PMstudy offers a full money back guarantee if you take the live or platinum course and take the test within 30 days of completing the course. The company either pays your fee to retake the test or offers you a full refund for your course if you don't pass the first time. Please see the PMstudy website for details and requirements.
4. 40 Contact Hours Included in Some Courses
The Free and Silver PMP Online Course options only include 10 PDU contact hours, but the Gold, Platinum, and Classroom options include 40 PDUs with the course. Afai e te saini atu mo se ala initoneti ola, outou tau e aofia ai 30 PMI PDUs, which satisfies continuing education requirements for the first year for certified PMPs. (e faaopoopo lenei i le 40 PMI Contact Hours you get with the course).
5. Downloadable Content for Offline Study
For those who want to study offline, ofoina PMstudy taiala suesue sii mai ma galuega faamatalaga faatasi ma le potuaoga ma mataupu luga o le initoneti. o le tele lenei mo i latou o taimi e te le maua ai le avanoa ua saunia e le initaneti. Faitau le sii mai mea seia oo ina e mafai ona e fesootai atu i le initaneti toe faateleina ai lou faaaogaina o le suesue i le taimi.
6. Polokalama Komepiuta Mobile Free
O se polokalama feaveai mo le iOS ma e mafai Android o le vasega e maua mea suesuega, vitio, tautalaga, flashcards, ma sili atu le saʻo mai le latou telefoni ma le faatauina mai o so o se polokalame PMstudy. The app includes chapter information and lectures, which you can use while reading or studying the PMBOK guide as well. When you use your online course login credentials on your smartphone, the course is automatically synced among devices.
7. Comprehensive Course Materials
With 1,000+ faiga fesili, sili atu 12 chapters of video lessons and lectures, online and classroom course options, and flashcards, PMstudy provides everything you need to study for the PMP exam. The classroom option also includes 60-day access to the online prep course, which contains more than 4 hours of video and all of the flashcards, practice exams, and chapter tests.
leaga
1. Free Course Option is Limited
While PMstudy advertises a free PMP prep course, the course is a very limited version of their online classroom option and has a maximum 3-day access period. With only one practice exam, just a few videos, and limited access to everything else, it's more of a free trial than a free course.
2. Price and Limited Money Back Guarantee
PMstudy's options come at a hefty price. At $1,899, the live virtual course costs significantly more than most competitors' live courses. I le male, PMstudy's money back guarantee is only applicable if you take one of their more expensive courses, such as the platinum online class or the virtual classroom option; the guarantee does not apply to the more affordable prep options. On the other hand, the PMstudy advertises that they have a 99% pass rate, so most clients don't need a money back guarantee.
PMstudy has several versatile study options, a generous rescheduling policy, and a variety of access levels to customize the length of your course based on the amount of time you have. Although these courses may not be the best option for those who need a large amount of study material at a bargain price, PMstudy is a good fit for students who want to brush up on the basic concepts without delving into the material in too much depth.
The in-person Boot Camp prep course is a great option for those looking for a quick and thorough review just before taking the exam. Available in more than 150 aai, o le a le Tolauapiga seevae maua outou sauni vave ma lelei mo le suega. Ae foi ona maua avanoa i luga o le initoneti i le mea e suesue, ae ina ia mafai ona e suesue ae e te lei ave le ala ina ia mautinoa ua e malamalama lelei i mea faavae. Alternatively, ave le 4-Aso Course Ola tafailagi Ola o loo i ai le mea lava lea e tasi tulaga maualuga ma aoaoga o tomai faapitoa.
O se tasi o le kamupani pito i tele i totonu o le alamanuia prep suega PMP, tu PMstudy mai o se filifiliga moni prep accredited lena e sili atu nai lo 100 kamupani paaga, and more than 90 accredited PM trainers. The large number of practice questions, simulated exams and qualified instructors are some of their biggest advantages. Ae peitai, for almost $2,000 they don't really offer students the amount of value they are charging so I would suggest comparing them to their competition before making any decisions.
Aotelega o le Vaega Course
1,000+ Faataitai Fesili
4 Simulated Exams
More than 58 Video Lectures
Downloadable Study Material
Chapter Quizzes
Accredited Course
PMI Contact Hours Included/May Be Added
Flash Cards
Polokalama Komepiuta Mobile Free
tau
Free Online Course
Cost: saʻoloto
e aofia ai: 3-Day Access to 1 Simulated Practice Test with 200 fesili, Two Chapters of Video Lectures, Two Chapters of Study Material, Mobile App, ma 10 PMI itula Contact.
Silver Online Course
Cost: $25+
e aofia ai: 12-Day Access to Course, 1 Simulated Practice Tests (Option to Purchase 1-3 Additional Tests for $25 each or $60 for All 4 Tests), 2 Chapters of Video Lectures, 2 Chapters of Study Material, Mobile App, ma 10 PMI itula Contact.
Gold Online Course
Cost: $89.95+
e aofia ai: All 4 Simulated Practice Tests, All 12 Chapters of Video, All 12 Chapters of Study Material, Mobile App, 30 Aso o Avanoa, and Option to Add 40 PMI Contact Hours for $50. Additional Access and 40 Contact Hours Available for a Separate Fee.
Platinum Online Course
Cost: $499.95+
e aofia ai: All 4 Simulated Practice Tests, All 12 Chapters of Video, All 12 Chapters of Study Material, Mobile App, 180 Aso o Avanoa, 40 PMI itula Contact, and Money Back Guarantee.
Live Virtual Classroom Course
Cost: $1,999
e aofia ai: 4-Day Virtual Classroom Training, Tool to Calculate Work Experience, 60-Day Access to All Online PMP Exam Prep Course Materials, 40 PMI Approved Contact Hours, 30 PMI PDUs for Continuing Education Requirements, Comprehensive Classroom Study Materials, 800+ Practice Questions and 4 Full-Length Simulated Practice Tests, PMI Application Assistance, and Money Back Guarantee.
In-Classroom Course
Cost: Prices vary based on location. Typically, the 4-day Boot Camp costs $1,999.
e aofia ai: 4-Day Classroom Training, Tool to Calculate Work Experience, 60-Day Access to Online Exam Course and All Study Materials, 40 PMI itula Contact, 30 PMI PDUs to Satisfy Continuing Education Requirements for Certified PMPs, Mobile App, 58 Videos, 4 Full-Length Simulated Practice Tests, 1,000+ Faataitai Fesili, PMI Application Assistance, and Money Back Guarantee.
PMstudy Breakdown
| | |
| --- | --- |
| PMstudy Review | malosiaga |
| 1. | Minimal Prep Work |
| 2. | Fully Recognized Courses & Qualified Instructors |
| 3. | Tupe Faamaoniga Toe |
| 4. | Downloadable Content for Offline Study |
| 5. | Polokalama Komepiuta Mobile Free |