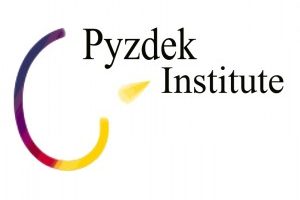 QUALIFICACIÓ: ★★★★★
L'Institut Pyzdek és un dels pioners en la formació Lean Six Sigma als Estats Units. El nom Pyzdek és gairebé sinònim de Lean Six Sigma. Sovint treballen amb les empreses dels empleats per certificar els candidats a través de projectes reals. This is especially helpful if you are already employed, seeking to increase your Quality and Process skills, along with your pay. The course is one of the hardest, but also one of the most recognized and competitive courses in the field. The program is fully accredited by the International Association for Six Sigma Certification (IASSC).
PROS
1. Proprietary Techniques of DMAIC
Developed to further assist the DMAIC principle of Six Sigma, the Pyzdek Institute breaks down each aspect of DMAIC (Define, Measure, Analyze, Improve, Control) into smaller, goal-oriented steps. This makes project completion more likely and helps eliminate the traditional pitfalls of Six Sigma practitioners.
The Pyzdek Institute offers a unique project-based certification that is widely recognized among companies that employ Lean Six Sigma Black Belts as the best, and often only, way to certify. If you are unemployed, Pyzdek works with nonprofit organizations to provide master level project certifications if you are in the Black Belt courses.
3. 1 Year Minitab License
Una de les millors eines per a la implementació de metodologies Sis Sigma és Minitab, una eina analítica amb sorprenents característiques interactives. And upon enrollment into either the Green Belt or the Black Belt Lean Six Sigma course, s'obté una llicència d'un any per Minitab. While almost essential for Lean Six Sigma, Minitab és una eina molt útil per a altres activitats, així.
4. pla de pagament
While Pyzdek offers it's Lean Six Sigma Certification courses at competitive prices, s'adona que el Cinturó Verd i els cursos Cinturó Negre no són precisament barats. If you are a little strapped for cash, Pyzdek offers a payment plan option for the Yellow, verd, and Black Belt courses. Els plans de pagament varien en funció del curs que triï i s'adheriran a una 12 cicle mes.
5. Fòrum en línia
Cadascun dels cursos de certificació, excepte el Lean Six Sigma Cinturó Blanc-venir amb accés a un fòrum en línia. Des d'aquest fòrum es pot comunicar amb altres estudiants, de tots els nivells, així com amb instructors. Això permet la comunicació instantània de qualsevol i totes les respostes que pugui necessitar o per a la instrucció addicional per als conceptes que poden ser difícils.
Ideal usuari
The Lean Six Sigma Certification courses are perfect if you need a hard deadline with live instruction. It's a blitzkrieg approach that will inundate you with Six Sigma methodologies over the course of two days. After which, you'll face a project based certification for either a company you work for or a nonprofit organization.
el meu suggeriment
Pyzdek literally wrote the book on Lean Six Sigma in the United States. De fet, you get an autographed copy of the textbook from Thomas Pyzdek when you sign up. It's of course accredited, and it's project based certification make it one of the most well-regarded Lean Six Sigma Certification courses available.
Resum de les característiques del curs
Instrucció en Viu Online

Fòrum de suport

Project Coaching

1 Year Minitab License

700+ Quiz Questions

Alineats a IASSC
Preus


| | | |
| --- | --- | --- |
| Nom | preus | descripció |
| cinturó blanc | Preu: $99 | Inclou: 4 online modules, certification, 68 quiz questions, 30 day subscription, 0.4 CEUs, 4 hour commitment |
| cinturó groc | Preu: $595 | Inclou: 42 online modules, certification, 300+ quiz questions, 180 day subscription, 4 CEUs, 40 hour commitment |
| Cinturó verd | Preu: $1,925 | Inclou: 50 online modules, certification, graded assignments, 1 year Minitab license, autographed textbook, project coaching, 500+ quiz questions, 365 day subscription, 10 CEUs, 100 hour commitment |
| Cinturó negre | Preu: $2,750 | Inclou: 50 online modules, certification, graded assignments, 1 year Minitab license, autographed textbook, project coaching, 500+ quiz questions, 365 day subscription, 18 CEUs, 180 hour commitment |
Pyzdek Lean Six Sigma Breakdown
| | |
| --- | --- |
| Pyzdek Institute Lean Six Sigma | fortaleses |
| 1. | Els focus específics de la indústria |
| 2. | Al seu propi ritme i Instrucció en viu |
| 3. | Fòrum de suport |
| 4. | Els projectes de la vida real |
| 5. | disseny modular |
Pyzdek Lean Six Sigma revisió