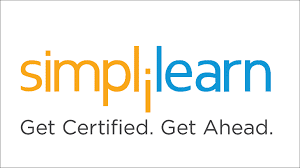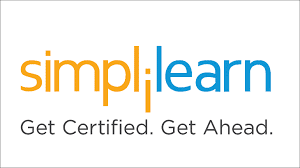 ຜະ​ລິດ​ຕະ: ★★★★★
Simplilearn ເອົາຊື່ສຽງທີ່ດີເລີດຂອງພວກເຂົາເພື່ອຮັບຜິດຊອບທີ່ມີທີ່ຫມັ້ນຄົງແນ່ນອນ Green Belt ໃນການຢັ້ງຢືນ Six Sigma. Simplilearn ໃບຢັ້ງຢືນການສຶກສາມືອາຊີບແມ່ນການຮັບຮອງແລະຮັບຮູ້ໂດຍບໍລິສັດທີ່ສໍາຄັນເຊັ່ນ: ທະນາຄານຂອງອາເມລິກາ, Samsung, ແລະ Microsoft. ໂຄງການການຝຶກອົບຮົມຂອງເຂົາເຈົ້າຮັບປະກັນທ່ານກໍາລັງກະກຽມສໍາລັບການສອບເສັງຢ່າງເຕັມສ່ວນ ASQ.
PROS
1. ASQ ກຸ່ມ
Simplilearn ໄດ້ສ້າງແນ່ນອນ Six Sigma ວ່າແມ່ນຢູ່ໃນການຈັດຕໍາແຫນ່ງທີ່ສົມບູນທີ່ມີ ASQ ອົງຄວາມຮູ້. ການຈັດຕໍາແຫນ່ງນີ້ຮັບປະກັນວ່າທ່ານກໍາລັງຮຽນຮູ້ວິທີ Six Sigma ເພື່ອປັບປຸງຄວາມສາມາດຂອງຂະບວນການຢ່າງແຂງຂັນໂດຍຫລຸດຜ່ອນບັນດາຕົວປ່ຽນແປງໄດ້ໃນການຜະລິດໃນຂະນະທີ່ adhering ກັບວິທີການ. ທ່ານສາມາດພັກຜ່ອນໄດ້ງ່າຍຮູ້ຍຶດຫມັ້ນນີ້ເພື່ອ ASQ ເຮັດໃຫ້ທ່ານຮັບຮອງວ່າພົກນ້ໍາຫນັກໃນຕະຫຼາດວຽກເຮັດງານທໍາໄດ້.
2. ສອນຕົນເອງສາມາດຄວບຄຸມ
ຫຼັກສູດ Simplilearn Six Sigma ສາມາດໃຊ້ໄດ້ສໍາລັບການ 180 ວັນຈາກການຊື້. ເມື່ອທ່ານພ້ອມທີ່ຈະດຶງຜົນກະທົບຕໍ່, ທ່ານໄດ້ພໍສົມຂອງທີ່ໃຊ້ເວລາທີ່ຈະບໍລິໂພກເນື້ອຫາຄຸນນະພາບສູງ. The course breaks down into six main lessons covering the DMAIC principles. Tackle them and you'll then have two months to take the exam from ASQ.
3. 64 ແບບທົດສອບ
With so much to cover in learning Six Sigma methodologies, it can be hard to self-assess your knowledge, but not with Simplilearn. The course is highly organized by industry experts and very efficiently covers the principles of DMAIC and how to implement Six Sigma. To help ensure you're on track and retaining what you learn, the course features 64 ການ​ທົດ​ສອບ, one for each of the chapters.
4 ການສອບເສັງຈໍາລອງ
Simplilearn includes four simulation exams as part of the course. These exams will help prepare you for the actual ASQ Six Sigma Exam. Each one has been carefully crafted to simulate the actual exam with as much accuracy as possible. This is especially helpful for those that suffer from testing anxiety.
5. ການອອກແບບ modular
Simplilearn features an amazing toolkit of modular design that breaks down the methodology from Six Sigma into modules that are easy to consume. Each module features the most up-to-date tools real world implementation. The lessons mirror the principles of waste reduction, a main component of Six Sigma.
ຜູ້​ໃຊ້​ທີ່​ເຫມາະ​ສົມ
The Simplilearn Six Sigma training course is ideally suited for those who don't need tons of structure from a live session but can handle a self-paced course. ການ 180 day period is plenty of time to fit this course into any schedule but short enough to give you a small sense of urgency.
Simplilearn has a reputation for putting together terrifically thought out professional educational training programs. Their Six Sigma course embodies this reputation with well thought out modules and ACQ aligned training. The price makes this an especially attractive course that will be a great introduction to Six Sigma.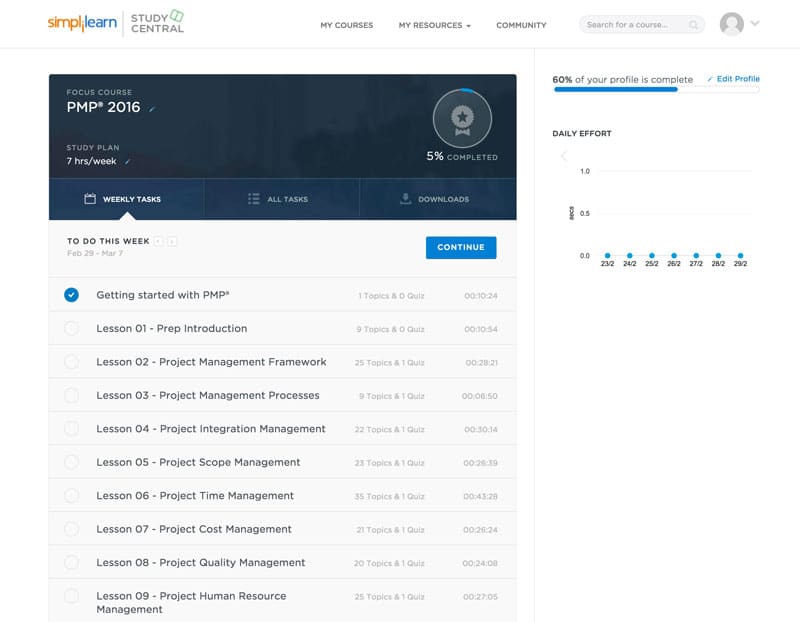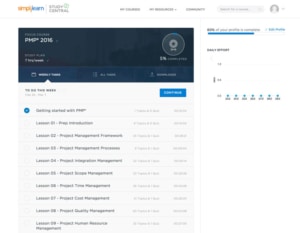 ສະ​ຫຼຸບ​ສັງ​ລວມ​ຂອງ​ຄຸນ​ນະ​ສົມ​ບັດ​ຂອງ​ລາຍ​ວິ​ຊາ
30 PDUs

64 End of Chapter Quizzes

40 Hours of Instructor-led Training

20 Hours of E-learning Content

7 E-books

4 Six Sigma Simulation Exams

ສອດຄ່ອງກັບ IASSC
ການ​ຕັ້ງ​ລາ​ຄາ
Green Belt Self-paced Training
ລາ​ຄາ: $299
ລວມ: 180 days of access to E-learning online content, four Six Sigma simulation tests, 64 end of chapter quizzes, support forum, ແລະ 7 e-books.
Lean ລະອຽດ Six Sigma
| | |
| --- | --- |
| Simplilearn Six Sigma | ຄວາມເຂັ້ມແຂງຂອງ |
| 1. | ASQ ກຸ່ມ |
| 2. | ສອນຕົນເອງສາມາດຄວບຄຸມ |
| 3. | 64 ແບບທົດສອບ |
| 4. | 4 ການສອບເສັງຈໍາລອງ |
| 5. | ການອອກແບບ modular |
Simplilearn Six Sigma Exam Prep