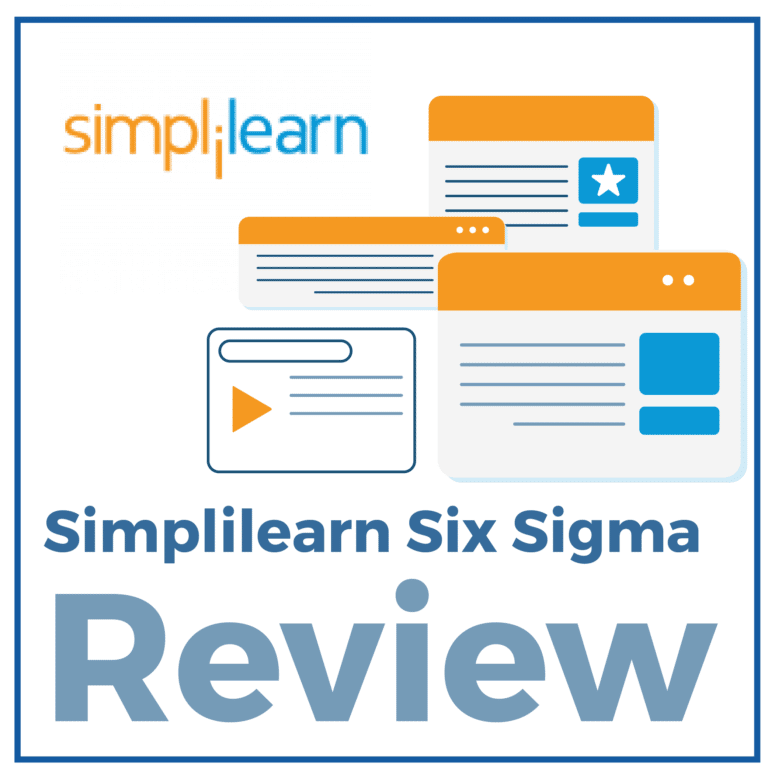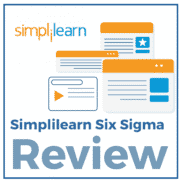 OCENA: ★★★★★
Simplilearn brings their excellent reputation to bear with a solid Green Belt course in Six Sigma certification. Simplilearn so strokovne izobraževalne certifikati akreditirane in velikih podjetij, kot so Bank of America priznana, Samsung, in Microsoft. Njihov program usposabljanja zagotavlja, da so v celoti pripravljeni na ASQ izpit.
PREDNOSTI
1. ASQ Aligned
Simplilearn has created a Six Sigma course that is in complete alignment with the ASQ Body of Knowledge. This alignment ensures that you're learning the Six Sigma way to improve the capability of a process through the minimization of variability in manufacturing while adhering to the methodologies. You can rest easy knowing this adherence to ASQ gives you a certification that carries weight in the job market.
2. Self-Paced Instruction
The Simplilearn Six Sigma course is available for 180 days from purchase. Once you're ready to pull the trigger, you've plenty of time to consume the high-quality content. The course breaks down into six main lessons covering the DMAIC principles. Tackle them and you'll then have two months to take the exam from ASQ.
3. 64 Quizzes
With so much to cover in learning Six Sigma methodologies, je lahko težko, da sami ocenijo svoje znanje, vendar ne z Simplilearn. Tečaj je s strokovnjaki iz industrije, dobro organizirana in zelo učinkovito zajema načela DMAIC in kako izvajati Six Sigma. Če želite zagotoviti, da ste na pravi poti in ohraniti tisto, kar učijo, lastnosti tečaj 64 kvizi, eden za vsakega od poglavij.
4 Simulacija izpiti
Simplilearn vključuje štiri simulacije izpite kot del tečaja. Ti izpiti bo pomagal pripraviti za dejanski ASQ Six Sigma izpit. Each one has been carefully crafted to simulate the actual exam with as much accuracy as possible. This is especially helpful for those that suffer from testing anxiety.
5. modularna zasnova
Simplilearn features an amazing toolkit of modular design that breaks down the methodology from Six Sigma into modules that are easy to consume. Each module features the most up-to-date tools real world implementation. The lessons mirror the principles of waste reduction, a main component of Six Sigma.
Idealno za uporabo
The Simplilearn Six Sigma training course is ideally suited for those who don't need tons of structure from a live session but can handle a self-paced course. The 180 day period is plenty of time to fit this course into any schedule but short enough to give you a small sense of urgency.
Simplilearn has a reputation for putting together terrifically thought out professional educational training programs. Their Six Sigma course embodies this reputation with well thought out modules and ACQ aligned training. The price makes this an especially attractive course that will be a great introduction to Six Sigma.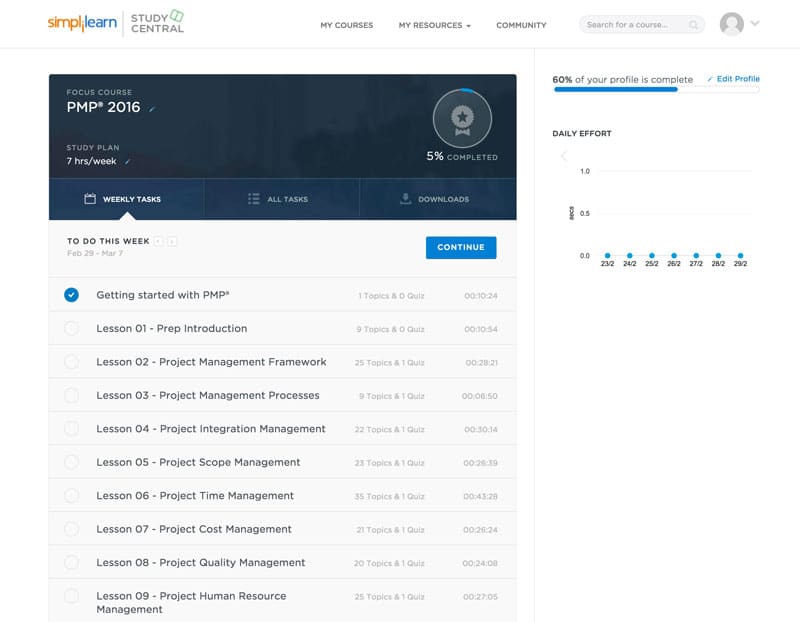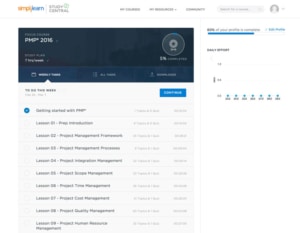 30 PDUs

64 End of Chapter Quizzes

40 Hours of Instructor-led Training

20 Hours of E-learning Content

7 E-books

4 Six Sigma Simulation Exams

Usklajena z IASSC
Cen
Green Belt Self-paced Training
Cena: $299
Vključuje: 180 days of access to E-learning online content, four Six Sigma simulation tests, 64 end of chapter quizzes, support forum, in 7 e-books.
Lean Six Sigma Breakdown
| | |
| --- | --- |
| Simplilearn Six Sigma | prednosti |
| 1. | ASQ Aligned |
| 2. | Self-Paced Instruction |
| 3. | 64 Quizzes |
| 4. | 4 Simulacija izpiti |
| 5. | modularna zasnova |