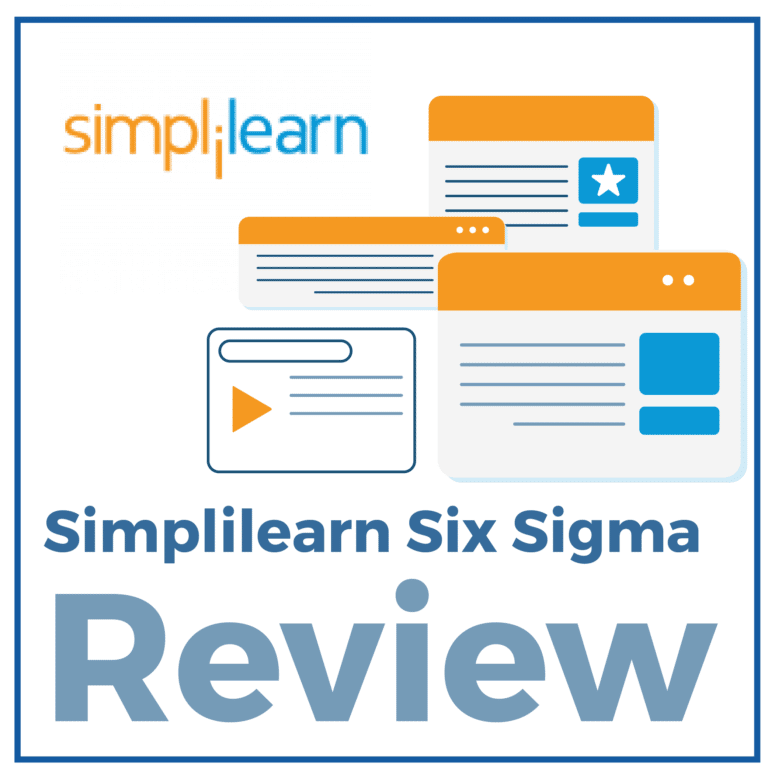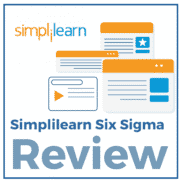 faatulagaga: ★★★★★
Simplilearn brings their excellent reputation to bear with a solid Green Belt course in Six Sigma certification. Simplilearn ua accredited ma iloa tusipasi faaleaoaoga faapitoa i le kamupani tetele e pei o le Faletupe o Amerika, Samsung, ma Microsoft. Latou polokalama o aoaoga mautinoa ua atoatoa outou saunia mo le suega ASQ.
tulaga e lelei
1. ASQ Aligned
Simplilearn has created a Six Sigma course that is in complete alignment with the ASQ Body of Knowledge. This alignment ensures that you're learning the Six Sigma way to improve the capability of a process through the minimization of variability in manufacturing while adhering to the methodologies. You can rest easy knowing this adherence to ASQ gives you a certification that carries weight in the job market.
2. Self-Paced Instruction
The Simplilearn Six Sigma course is available for 180 days from purchase. Once you're ready to pull the trigger, you've plenty of time to consume the high-quality content. The course breaks down into six main lessons covering the DMAIC principles. Tackle them and you'll then have two months to take the exam from ASQ.
3. 64 suega
With so much to cover in learning Six Sigma methodologies, it can be hard to self-assess your knowledge, but not with Simplilearn. The course is highly organized by industry experts and very efficiently covers the principles of DMAIC and how to implement Six Sigma. To help ensure you're on track and retaining what you learn, the course features 64 quizzes, one for each of the chapters.
4 faatupu suega
Simplilearn includes four simulation exams as part of the course. These exams will help prepare you for the actual ASQ Six Sigma Exam. Each one has been carefully crafted to simulate the actual exam with as much accuracy as possible. This is especially helpful for those that suffer from testing anxiety.
5. Design Modular
Simplilearn features an amazing toolkit of modular design that breaks down the methodology from Six Sigma into modules that are easy to consume. Taitasi module faaalia ai le sili atu-i-aso meafaigaluega faatinoga moni lalolagi. O lesona atagia le mataupu faavae o le faaitiitia otaota, se vaega autu o le ono Sigma.
tagata e faaaogāina lelei
O le Simplilearn ono Sigma aoaoga ala o fetaui lelei mo i latou e le manaomia tone o fausaga mai se sauniga o le ola ae e mafai ona taulimaina i se ala faatelevaveina le tagata lava ia. le 180 aso vaitaimi o le tele o le taimi e fetaui lenei ala i so o se faasologa ae puupuu lava e tuuina atu ia te oe se lagona itiiti o le faanatinati.
Simplilearn has a reputation for putting together terrifically thought out professional educational training programs. Their Six Sigma course embodies this reputation with well thought out modules and ACQ aligned training. The price makes this an especially attractive course that will be a great introduction to Six Sigma.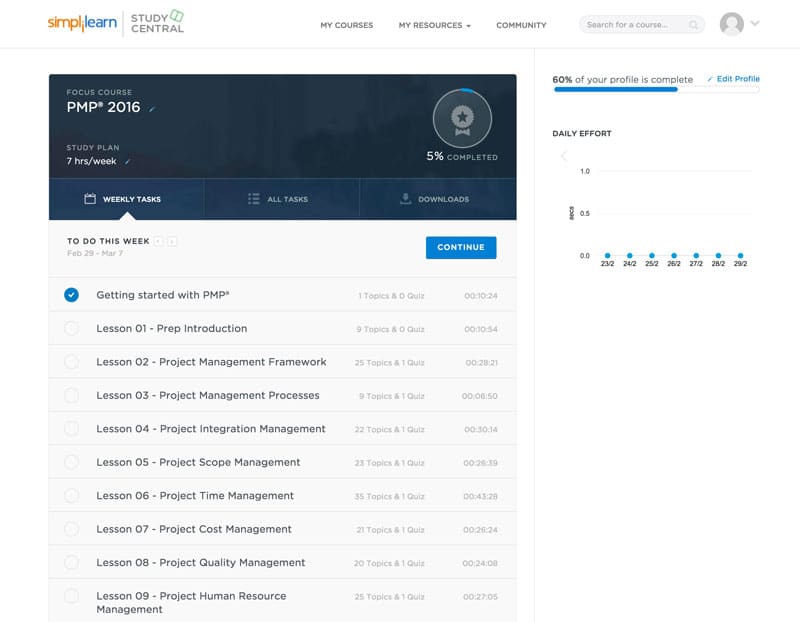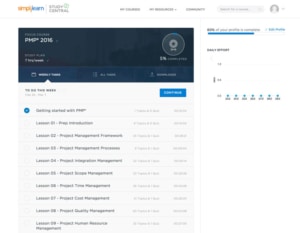 Aotelega o le Vaega Course
30 PDUs

64 Iʻuga o Mataupu suega

40 Itula o Aoaoga taitaiina-Instructor

20 Itula o Aano E-aoao

7 E-tusi

4 Ono Sigma suega faatupu

Ogatusa e IASSC
tau
Aoaoga Green fusi Self faatelevaveina
tau: $299
e aofia ai: 180 days of access to E-learning online content, four Six Sigma simulation tests, 64 end of chapter quizzes, support forum, ma 7 e-books.
Lean Six Sigma Breakdown
| | |
| --- | --- |
| Simplilearn Six Sigma | malosiaga |
| 1. | ASQ Aligned |
| 2. | Self-Paced Instruction |
| 3. | 64 suega |
| 4. | 4 faatupu suega |
| 5. | Design Modular |