10 Best Six Sigma Black Belt and Green Belt Career Salaries
Deciding whether or not a Six Sigma certification is worth it? To justify the time and effort needed, you need to conduct research on the potential full-time career options the certification will create. According to PayScale, generally speaking, a Six Sigma Black Belt salary in the United States is $98,000 annually on average, while a Six Sigma Green Belt salary is $82,000.
Keep in mind that those with prior experience related to process improvement, quality, or leadership may yield a higher salary than those listed in this article. Read on for a breakdown of ten common Six Sigma careers and respective salaries.
1. IT Project Manager Salary
A Six Sigma Black Belt certification will open up options in project management across several industries. However, the most common use of the certification is within information technology due to Six Sigma's mathematical and practical approach. IT project managers are tasked with executing projects that align with the organization's strategy around IT.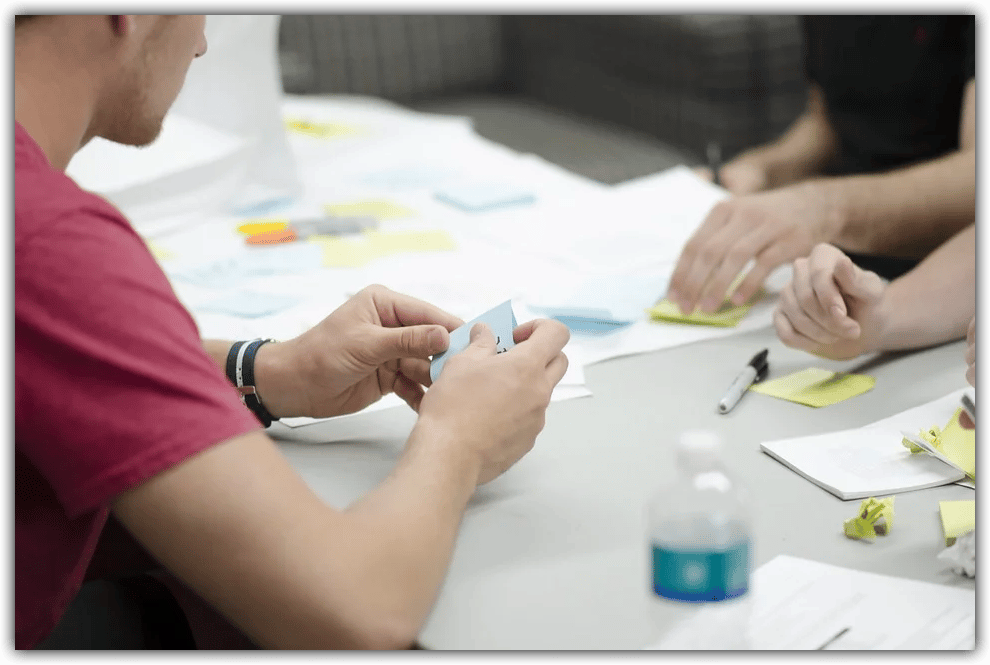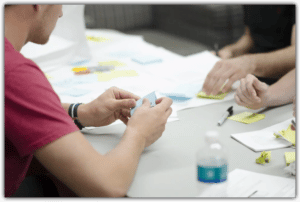 Typically, a technical background is preferred; by obtaining additional IT-related certifications, you'll have the necessary skills to succeed in the role. Essentially, with companies constantly upgrading and implementing new technological systems, IT project managers are highly sought after.
Glassdoor.com states that the average salary for this position is $87,940. In addition to prior years of experience, other factors that may affect salary include the company (locally-owned vs. international), location, and previous education. You'll likely receive a more competitive compensation package with well-known large companies (i.e. Cisco, Boeing) than you would with a mom-and-pop business.
2. Business Process Analyst Salary
Business Process Analysts focus on the efficiency of operational processes. They specialize in removing unnecessary tasks as well as implementing standardization for consistent results. Business Process Analysts are also responsible for setting up recurring quality audits; these ensure that not only are employees following the processes, but that the processes are still producing the desired product or result.
Ultimately, Business Process Analysts are essential to a company's efficiency. It's very common for an organization to follow duplicative or unnecessary processes, especially if there's an issue with communication. With this job title, you'll have the opportunity to work with several intersecting teams to thread together each department's processes so the organization runs as a cohesive unit.
In terms of salary, Indeed.com estimates the average salary to be $75,301. The Six Sigma Green Belt certification prepares you for this role by teaching you methods to help you reduce errors, improve quality, and design new processes.
3. Warehouse Operations Manager Salary
Warehouse Operations Managers are primarily concerned with meeting Key Performance Indicators (KPIs) and other specified metrics. Because their main objective is achieving KPIs, they need to also be skilled quality managers and masters of process improvement. They have the authority and responsibility to implement, evaluate, and enforce policies and procedures.
Warehouse Operations Managers may also be tasked with handling inventory control. According to CoreSight Research, poor inventory management cost retail companies $300 billion in 2018 due to markdowns. This means there's a lot of opportunities for improvement and cost-savings.
Having Six Sigma training sets you apart from other candidates as it helps to validate your ability to identify and improve processes while managing operations. Glassdoor.com sets the average salary at $71,791 per year.
4. Average Business Consultant Salary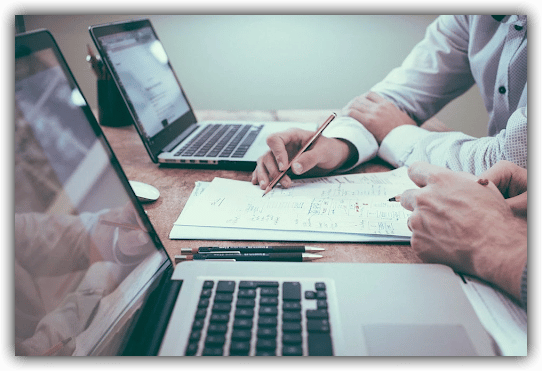 Business Consultants specialize in improving performance and efficiency by analyzing operations within organizations. Their job is to provide companies with solutions and help implement the recommendation. Consultants are also responsible for building and maintaining vendor relationships in order to support the execution of the work.
This role is similar to a Business Process Analyst— the difference being the scope of the issues. A Business Process Analyst focuses works with teams or departments to standardize and improve processes. On the other hand, a consultant is typically brought in for larger scale problems. Consultants provide guidance as to the overall strategy of the company and help leaders to decide what moves to make based on market research. Well-known consulting companies include the Boston Consulting Group, PricewaterhouseCoopers, McKinsey Company, and Deloitte.
PayScale determined that $73,361 is the median annual salary for this position, with the range being from $47,000 to $129,000. Furthermore, this position can also offer flexibility as a contract position if desired.
5. Quality Assurance Engineer Salary
Quality Assurance Engineers are responsible for analyzing a product's production lifecycle. They evaluate each phase of the process to ensure the end product meets the company's standards in an efficient manner. Their objectives are to error-proof operations to eliminate defects and to comply with government regulations.
This career is commonly in manufacturing, though it's applicable to many other fields. Some examples include reviewing technical drawings for an architecture firm or monitoring software during the development process. Essentially, most companies have departments for quality assurance because providing a quality service or product is the foundation of the organization's brand and public perception.
According to Glassdoor, the median salary is $65,935 per year based on over 9,000 contributors. With Six Sigma's methodology being centered around improving quality first, the certification is directly applicable to this role!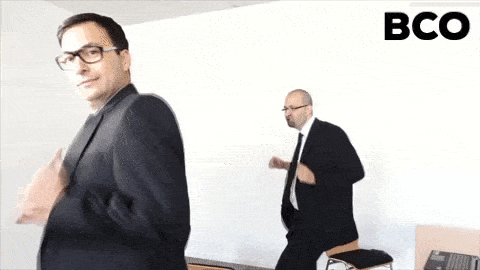 6. Continuous Improvement Manager Salary
Continuous Improvement Managers have several responsibilities. In addition to analyzing and mapping out processes, they're also tasked with developing operational strategies and monitoring the progress of any process improvement initiatives. Continuous Improvement Managers are also in a leadership position, which requires them to develop and lead process improvement events (i.e. kaizens) to engage and empower employees.
They act as internal consultants to the company by creating workflows, evaluating strategy and operations, and eliminating non-value-added activities. This role is looked to for business solutions, but also to inspire engagement for process and quality improvement throughout the company. Additional responsibilities may include conducting research and keeping up with the industry's latest trends and developments.
The average salary is $90,816, according to Indeed. This role is usually in an office, but it can also require you to have flexible hours to be able to observe operations, especially in warehousing and manufacturing. As a management position, a Black Belt or higher may be required.
7. Lean Six Sigma Specialist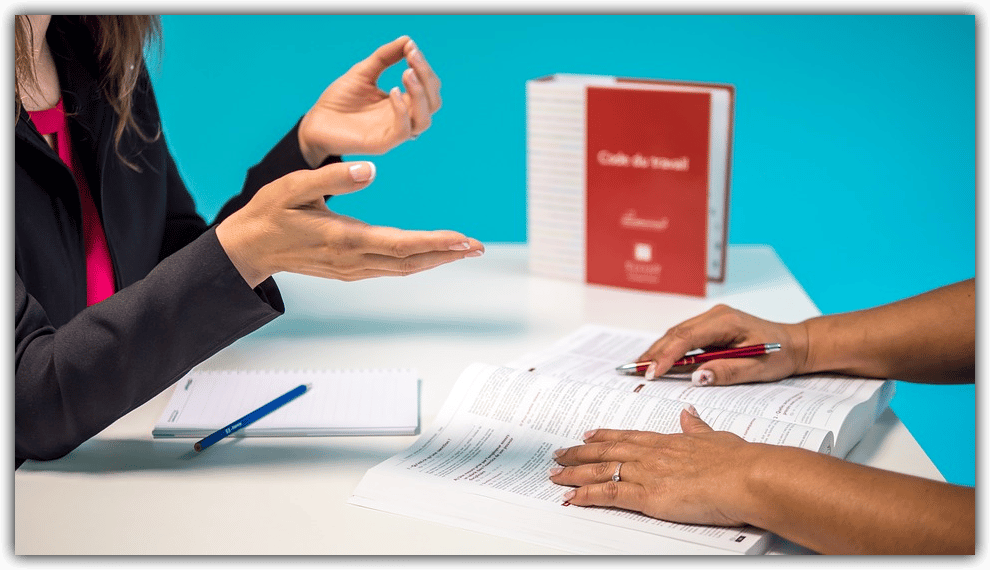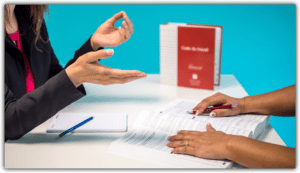 This role is similar to a Continuous Improvement Manager. However, the job functions differ in that a Lean Six Sigma Specialist isn't in a management role and focuses specifically on all things related to those two approaches— making them the subject matter expert. The Continuous Improvement Manager has the ability to act as more of a consultant for big-picture operations, making this an extremely appealing career path for Lean Six Sigma Green Belt and Black Belt holders.
Glassdoor puts the median salary for this role at $88,423 per year. However, this job may also require flexible hours in a plant or warehouse environment, depending on which shifts are implementing projects.
Directors oversee and manage a team of people. This can include delegating responsibilities, growth and development initiatives, mentoring, and managing department budgets. To land a position at this level, you'll probably be required to have several years of leadership experience, specifically with managing direct reports. A Six Sigma Master Black Belt certification could qualify you to manage various departments— including quality, process engineering, and project management.
As a director, you would be the spokesperson for your team and responsible for offering recommendations to higher leadership. This role is the bridge for communication between leaders of the company and the team members.
You're expected to be the subject matter expert in your department and have extensive knowledge of all projects and tasks your team is currently executing. This means that while Six Sigma gives you the necessary skills for process improvement, you also need to be knowledgeable about the department you're directing. Furthermore, you should be competent in different methodologies, resources, tools, and trends related to project management.
Glassdoor collected research on each of these director roles and found that Directors of Quality make $115,545 per year, Directors of Process Engineering earn $141,946 annually, and Directors of Project Management bring in $102,669 per year on average.
9. Salaries of Operational Excellence Leaders
Operational Excellence Leaders work to improve a company's culture and performance. They're challenged with promoting and creating a healthy workplace environment that results in long-term sustainable growth. A significant aspect to this role that contributes positively to an organization's culture is Six Sigma. However, in a broader sense, they focus on a company's overall goals and design actionable and measurable plans to achieve the specified metrics. Basically, Six Sigma is a resource that can be used to reach a desirable outcome.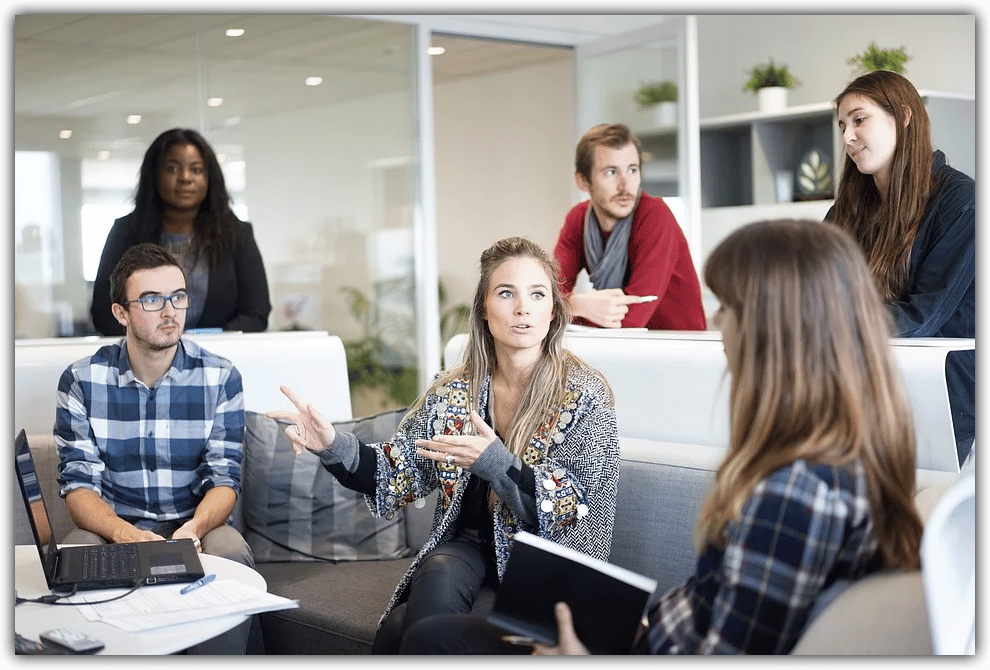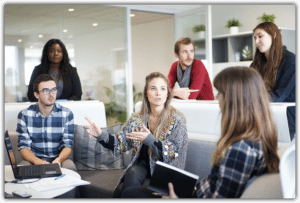 While you may or may not have direct reports in this role, you hold a position of influence as a leader. Ultimately, Operational Excellence is about changing the mindset of the workforce to one that's engaged, efficient, motivated, and empowered to help the company reach its goals. Organizations see the value in this position because, if successful, it can reduce turnover and create happier employees. This role reaches into the six figures at $101,018 annually, according to Glassdoor.
10. Program Manager Salary
Program Managers are in the same circle as project managers. As a program manager, you oversee multiple projects that are related to each other. Stakeholder, budget, resource, procurement, and schedule management are some responsibilities that come with the role. Program management is primarily focused on completing program deliverables satisfactorily.
Six Sigma complements project and program management by ensuring the processes involved in developing a product or executing the work is as efficient and value-added as possible. It also ensures that the end product or service is high-quality and standardized. Consequently, being certified in Six Sigma gives you a competitive edge in this field because you'll be able to please stakeholders and deliver a quality product or service on time and within budget and scope.
With Six Sigma, IT is a common industry to pursue as it matches well with the analytical approach. A Program Manager in the IT field earns $111,598 annually based off of data provided by PayScale.
With the lowest salary on this list being $65,935 and the highest salary hitting the six figures, a Six Sigma certification will easily pay for itself within months. It's time to open up your books and start studying so you can drastically increase your earnings!
COMPARE THE BEST SIX SIGMA PREP COURSES
Frequently Asked Questions about Six Sigma Salaries
How much do Six Sigma Black Belts make?
Although the estimated average salary for a Six Sigma Black Belt can vary, the general consensus is that you can make at least $90,000 a year with a position related to this credential. PayScale estimates that Six Sigma Black Belt project managers make $98,487 a year on average and Salary.com estimates a median salary of $119,400.
How long does it take to get Six Sigma Black Belt?
Since there's no single governing body that handles all Six Sigma certifications, there isn't one agreed-upon time period for earning a Green Belt or Black Belt. However, one of the most reputable organizations — the ASQ — requires around 3 years of relevant work experience. Based on that, it can be estimated that earning a Six Sigma Black Belt from start to finish will take between 2 to 4 years.
What does a Six Sigma Black Belt do?
Six Sigma is a methodology based around improving existing processes at large professional organizations. As a Six Sigma Black Belt, your role is to use your advanced knowledge of this methodology to ensure that projects are executed with these principles in mind. Your job duties may also involve working with Six Sigma Green Belts in a managing role.
Is a Six Sigma Black Belt worth it?
Absolutely! If you're a young professional who wants to earn a high salary, becoming a Six Sigma Black Belt is a fantastic choice. At the same time, large companies with complicated processes will also greatly benefit from hiring Black Belts due to their ability to save companies a lot of time and money.
Bryce Welker is a top-notch expert in business and education. As a dynamic speaker, expert blogger, and regular contributor to Forbes, Inc.com, Business.com, AccountingToday.com, and Entreprenuer.com, he has helped readers boost their careers with his extensive knowledge. With a track record of founding over 20 innovative test prep websites, Bryce has helped countless students and professionals pass their certification exams and achieve their dreams. Bryce Welker is the ultimate guide to help you succeed in your career or education.