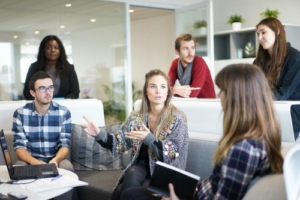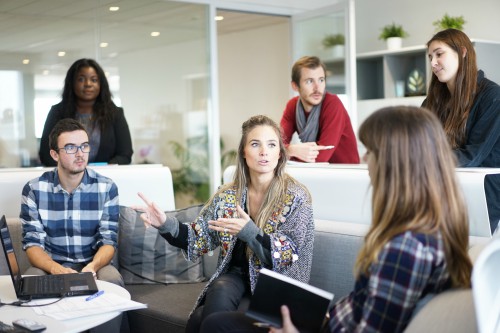 Mi scias, kion vi probable pensante-kiom povas konflikti iam esti bona? Kompreneble estas multe de problemoj kiuj venis kiam homoj aŭ ideoj kolizias kiu povas efiki produktiveco kaj laborejo kontento. sed, preskaŭ ĉiun sekvo povas esti evitita se la konflikto estas manipulita korekte. Fakte, se traktita adekvate, konflikto povas esti nekredeble efika por teamo kohero.
Projekto Managers bezonas konflikton por trovi ineficiencias kiuj bezonas esti ŝanĝita, kompreni ĉagrenoj kaj koncernojn malantaŭ argumentoj, generate new ideas, improve relationships, relieve stress, and much more. Let's look into how you can change the way you approach conflict in order to become the best project manager.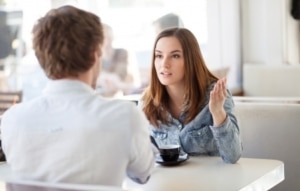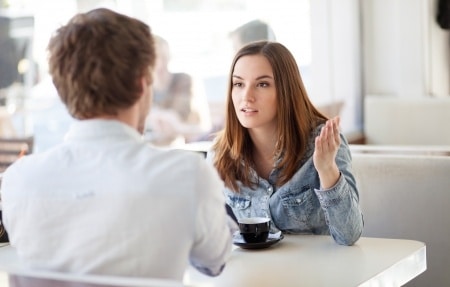 When multiple people are working toward a common goal together, there is going to be disagreements on how to get there. It's natural for conflict to arise when people communicate and share diverging viewpoints. Estus preocupante se estis neniu konfliktojn ĉar tio signifus vi kreis teamon kun unu vidpunkto, kiu ne permesas por ajna kresko aŭ ŝanĝo.
Se vi provas eviti la neeviteblan konflikton, via produktiveco estos signife reduktita. Ni pensu pri teamon forto kiel individua fizika forto. Se vi volas iĝi pli forta kaj pli en formo, Vi devas iri tra strecxa entrenamientos. En la momento, la malfacila laboro estas dolora. Sed iam ĝi estas super, you have built resilience and put yourself closer to your goal. If you're not sore, you should have done more, or whatever those fitness people say! This is also why well-trained project managers are essential to teams. With all of the studying and preparation required to obtain a Project Manager certification these managers will be ready to guide team members through conflict.
Conflict only works as a team builder if you condition your team to trust one another so that everyone can feel safe when vulnerable. It's also important to make sure that, in the heat of an argument, the goal is still to pursue the truth, not to win the debate. Conflict is uncomfortable for those in the actual disagreement and for everyone who has to watch. This doesn't mean you should prevent conflict from happening. Instead, you need to embrace it and handle it strategically.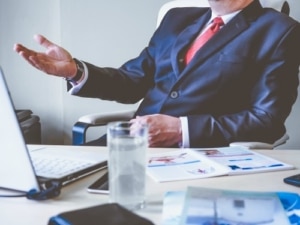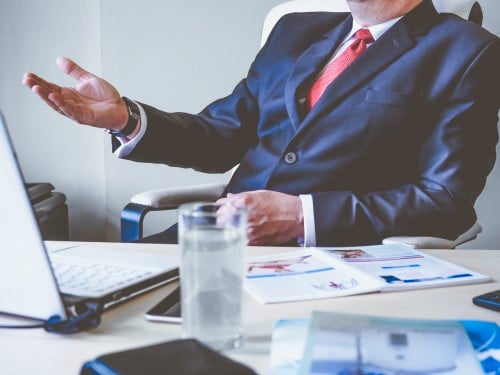 If you want a team that is more productive and can trust one another, you and those you manage need to be able to embrace positive conflict. But how exactly does one do that?
Your first step as a good project manager is to differentiate personal and professional conflicts. Personal conflicts comes from clashing personalities and values while professional conflicts are work related. These two can get mixed up when an argument arises, but the root of the conflict will always be either personal or professional. When professional conflict is free of personal conflict, it has the opportunity to be positive.
It's up to you, the project manager, to intervene when you see a tense argument between two difficult coworkers. You will need to identify the conflict and then set expectations. If needed, you must address the issue head on and make a plan that will help avoid this specific negative conflict again. It also crucial to enforce a zero-tolerance policy for bullying and harassment. If an argument hasn't reached this level of intensity, you can embrace it as a positive conflict.
With positive conflict, vi bezonos enfokusigi sur vojo akiri ĉiuj grupanoj al "gajni". Kiel projektestro, estas facile atribui venkinto kaj perdanto al argumento, sed la celo ĉi tie estas preni la personajn emociojn el gajnanta aŭ perdi kaj havas la fokuson sur la kompanio, ne la individua. Por tion fari, vi devas krei celojn de dividita grupo interesoj. Vi devas ligi agado celojn al teamo celoj anstataŭ individuaj celoj. ankaŭ, bonvenigas helpema kritiko dum ankaŭ private komentante netaŭgaj komentoj.
Ĉi generos teamon kiu ne estas timigita de konflikto kaj vidos ĝin kiel maniero iĝi pli bona teamo-teamo kiu nutras sekuran medion por ĉies malsamaj ideoj kiuj laboras por komuna celo.
Nun ke vi estas pli familiara kun la profitoj de sana konflikto, preni kion vi lernis tie kaj apliki ĝin en via rolo. If you are just beginning your journey to fariĝi projektestro, certigu vin elekti supro PMP prep kurson that understands and reinforces this idea of positive conflict. I recommend PM PrepCast because they have a unique, one-on-one coaching approach that helps drive home these project management principles.