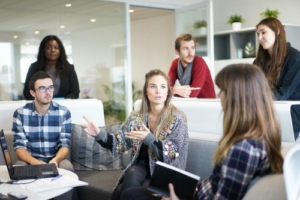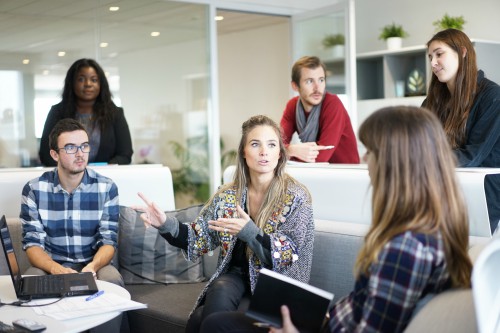 I know what you're probably thinking—how can conflict ever be good? Of course there are plenty of problems that come up when people or ideas clash that can impact productivity and workplace satisfaction. But, almost every consequence can be avoided if the conflict is handled correctly. Yn feite, if dealt with properly, conflict can be incredibly effective for team cohesion.
Project Managers need conflict in order to find inefficiencies that need to be changed, understand worries and concerns behind arguments, generate new ideas, improve relationships, relieve stress, and much more. Let's look into how you can change the way you approach conflict in order to become the best project manager.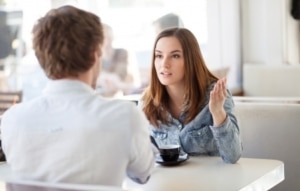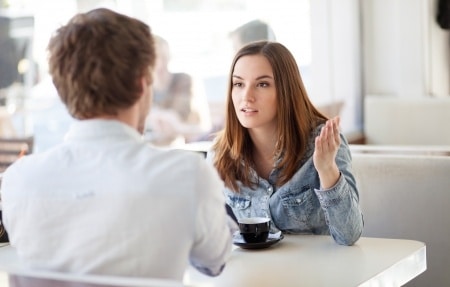 When multiple people are working toward a common goal together, there is going to be disagreements on how to get there. It is natuerlik foar konflikt te ûntstean as minsken kommunisearje en diele útienrinnende stânpunten. It soe wêze Spannend oft der wiene net alle konflikten, omdat dat betsjutte soe jo hawwe makke in ploech mei ien viewpoint, dy't net tastean foar eltse groei of feroaring.
As jo ​​besykje te kommen dat it ûnûntkombere konflikt, dyn produktiviteit wurdt gâns fermindere. Lit ús tinke oan team sterkte lykas yndividuele fysike krêft. As jo ​​wolle wurden sterker en mear yn foarm, jo hawwe to gean troch ynspannend workouts. In the moment, the hard work is painful. But once it's over, you have built resilience and put yourself closer to your goal. If you're not sore, you should have done more, or whatever those fitness people say! This is also why well-trained project managers are essential to teams. With all of the studying and preparation required to obtain a Project Manager certification these managers will be ready to guide team members through conflict.
Conflict only works as a team builder if you condition your team to trust one another so that everyone can feel safe when vulnerable. It's also important to make sure that, in the heat of an argument, the goal is still to pursue the truth, not to win the debate. Conflict is uncomfortable for those in the actual disagreement and for everyone who has to watch. This doesn't mean you should prevent conflict from happening. Ynstee, you need to embrace it and handle it strategically.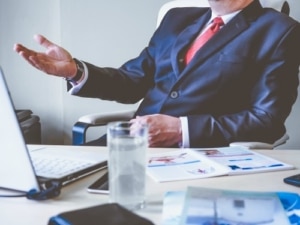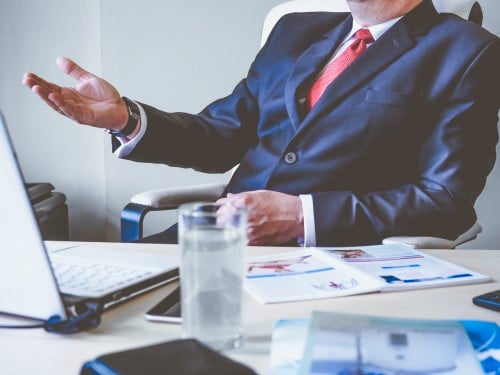 If you want a team that is more productive and can trust one another, you and those you manage need to be able to embrace positive conflict. But how exactly does one do that?
Your first step as a good project manager is to differentiate personal and professional conflicts. Personal conflicts comes from clashing personalities and values while professional conflicts are work related. These two can get mixed up when an argument arises, but the root of the conflict will always be either personal or professional. When professional conflict is free of personal conflict, it has the opportunity to be positive.
It's up to you, the project manager, to intervene when you see a tense argument between two difficult coworkers. You will need to identify the conflict and then set expectations. If needed, you must address the issue head on and make a plan that will help avoid this specific negative conflict again. It also crucial to enforce a zero-tolerance policy for bullying and harassment. If an argument hasn't reached this level of intensity, you can embrace it as a positive conflict.
With positive conflict, you will need to focus on a way to get all team members to "win." As project manager, it's easy to assign a winner and a loser to an argument, but the goal here is take the personal emotions out of winning or losing and have the focus be on the company, not the individual. In order to do so, you need to create goals from shared group interests. You need to tie performance goals to team goals instead of individual goals. Ek, welcome constructive criticism while also privately commenting on unhelpful comments.
This will generate a team that isn't intimidated by conflict and will see it as a way to become a better team—a team that fosters a safe environment for everyone's different ideas that work towards a common goal.
Now that you are more familiar with the benefits of healthy conflict, take what you have learned here and implement it in your role. If you are just beginning your journey to becoming a project manager, make sure you choose a top PMP prep course that understands and reinforces this idea of positive conflict. ik advisearje PM PrepCast omdat se ha in unyk, ien-op-ien coaching oanpak dy't helpt ride thús dizze projektmanagement útgongspunten.