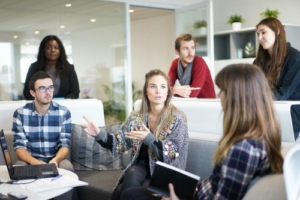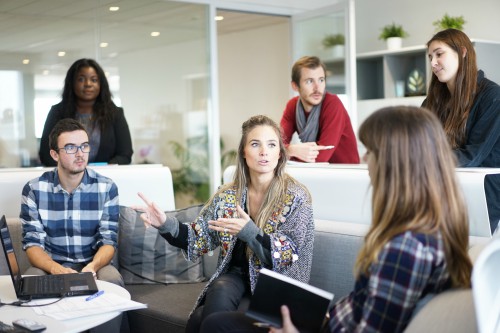 나는 당신이 아마 생각 - 어떻게하는지 이제까지 충돌 좋을 수있어? 물론 사람이나 아이디어가 생산성과 직장 만족도에 영향을 미칠 수 있습니다 충돌 할 때 발생하는 문제가 많이있다. 그러나, 충돌이 제대로 처리되면 거의 모든 결과는 피할 수있다. 사실로, 제대로 처리하는 경우, 충돌이 팀 응집력에 매우 효과적 일 수있다.
프로젝트 관리자는 변경해야하는 비 효율성을 찾기 위해 갈등 필요, 인수 뒤에 걱정과 우려를 이해, 새로운 아이디어를 생성, 관계를 개선, 스트레스 해소, 그리고 훨씬 더. 이제 당신이 최고의 프로젝트 관리자로 순서대로 충돌을 접근하는 방식을 변경하는 방법을 살펴 보자.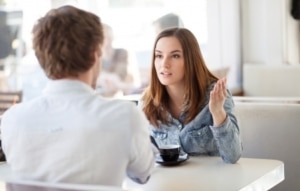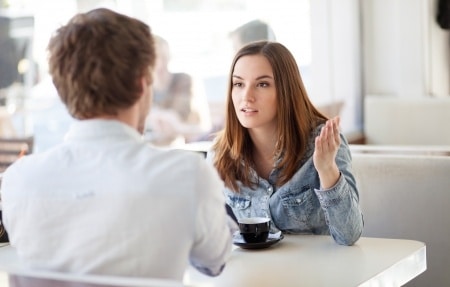 여러 사람이 함께 공동의 목표를 향해 작업하는 경우, 거기에 도착하는 방법에 대한 이견이있을 것입니다. 충돌이 사람들이 의사 소통을 할 때 발생 및 분기 관점을 공유하는 것이 당연. 즉, 하나의 관점으로 팀을 만든 의미 때문에 충돌이 없었다면이 우려 될 것이다, 이는 어떤 성장 또는 변화를 허용하지 않습니다.
당신은 피할 수없는 충돌을 피하려고하는 경우, 생산성이 크게 줄어들 것. 의 개별 물리적 강도와 같은 팀 강도를 생각하자. 당신은 모양보다 강력하고되고 싶은 경우, 당신은 격렬한 운동을 통과해야. 순간, 노력은 고통이다. 그러나 끝났어 한 번, 당신은 탄력성을 구축하고 목표에 더 가까이 자신을 뒀다. 당신은 아픈하지 않은 경우, 당신은 더 많은 일을해야, 또는 무엇이든 그 피트니스 사람들은 말한다! 이는 잘 훈련 된 프로젝트 관리자가 팀에 필수적인 이유도. 공부와의 모든으로 preparation required 프로젝트 관리자 인증을 획득하기 위해이 관리자는 갈등을 통해 팀 구성원을 안내 할 준비가되어있을.
Conflict only works as a team builder if you condition your team to trust one another so that everyone can feel safe when vulnerable. It's also important to make sure that, in the heat of an argument, the goal is still to pursue the truth, not to win the debate. Conflict is uncomfortable for those in the actual disagreement and for everyone who has to watch. This doesn't mean you should prevent conflict from happening. 대신, you need to embrace it and handle it strategically.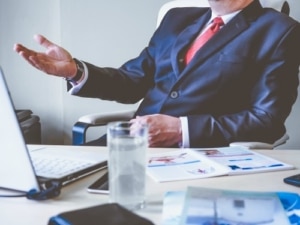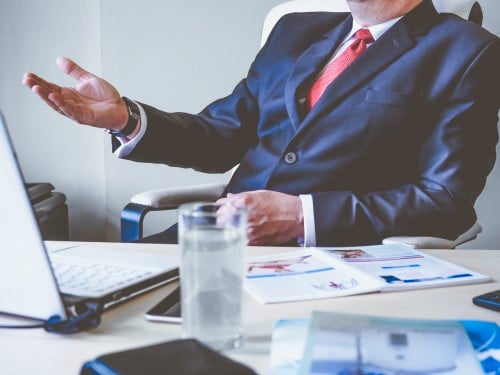 If you want a team that is more productive and can trust one another, you and those you manage need to be able to embrace positive conflict. But how exactly does one do that?
Your first step as a good project manager is to differentiate personal and professional conflicts. Personal conflicts comes from clashing personalities and values while professional conflicts are work related. These two can get mixed up when an argument arises, but the root of the conflict will always be either personal or professional. When professional conflict is free of personal conflict, it has the opportunity to be positive.
It's up to you, the project manager, to intervene when you see a tense argument between two difficult coworkers. You will need to identify the conflict and then set expectations. If needed, you must address the issue head on and make a plan that will help avoid this specific negative conflict again. It also crucial to enforce a zero-tolerance policy for bullying and harassment. If an argument hasn't reached this level of intensity, you can embrace it as a positive conflict.
With positive conflict, 모든 팀 구성원이 얻을 수있는 방법에 초점을 맞출 필요가있을 것이다 "승리."프로젝트 관리자로서, 이 인수에 승자와 패자를 할당하는 것은 쉽다, but the goal here is take the personal emotions out of winning or losing and have the focus be on the company, not the individual. In order to do so, you need to create goals from shared group interests. You need to tie performance goals to team goals instead of individual goals. 또한, welcome constructive criticism while also privately commenting on unhelpful comments.
This will generate a team that isn't intimidated by conflict and will see it as a way to become a better team—a team that fosters a safe environment for everyone's different ideas that work towards a common goal.
Now that you are more familiar with the benefits of healthy conflict, take what you have learned here and implement it in your role. If you are just beginning your journey to becoming a project manager, make sure you choose a top PMP prep course that understands and reinforces this idea of positive conflict. I recommend 오후 PrepCast because they have a unique, one-on-one coaching approach that helps drive home these project management principles.