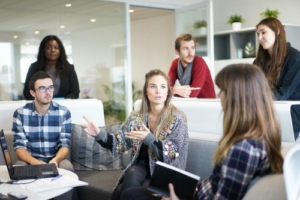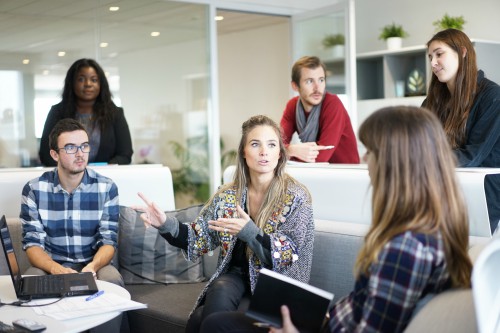 I know what you're probably thinking—how can conflict ever be good? Of course there are plenty of problems that come up when people or ideas clash that can impact productivity and workplace satisfaction. Ko, almost every consequence can be avoided if the conflict is handled correctly. I roto i te meka, if dealt with properly, conflict can be incredibly effective for team cohesion.
Project Managers need conflict in order to find inefficiencies that need to be changed, understand worries and concerns behind arguments, generate new ideas, improve relationships, relieve stress, and much more. Let's look into how you can change the way you approach conflict in order to become the best project manager.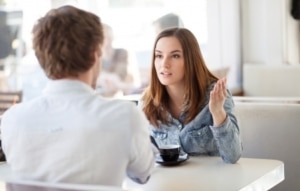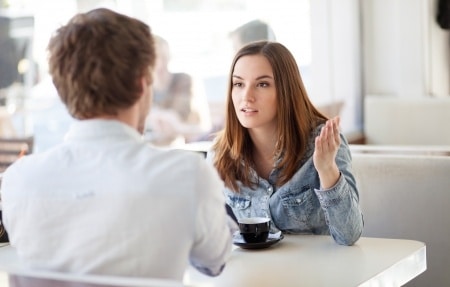 When multiple people are working toward a common goal together, there is going to be disagreements on how to get there. It's natural for conflict to arise when people communicate and share diverging viewpoints. It would be worrisome if there weren't any conflicts because that would mean you have created a team with one viewpoint, which doesn't allow for any growth or change.
If you try to avoid the inevitable conflict, your productivity will be significantly reduced. Let's think of team strength like individual physical strength. If you want to become stronger and more in shape, you have to go through strenuous workouts. In the moment, the hard work is painful. But once it's over, you have built resilience and put yourself closer to your goal. If you're not sore, you should have done more, or whatever those fitness people say! This is also why well-trained project managers are essential to teams. With all of the studying and preparation required ki te whiwhi i te tohu Kaiwhakahaere Kaupapa ka kia rite ki te ārahi i te mau melo kapa i roto i pakanga enei kaiwhakahaere.
Papā anake mahi rite te kaihanga kapa, ki te huru koe tou rōpū ki te whakawhirinaki tetahi tetahi kia taua te katoa ite haumaru taea, ka whakaraerae. Ko te hoki nui ki te kia e, i roto i te wera o te tautohe, Ko ki te whai i te pono tonu te whāinga, e kore ki te riro i te tautohetohe. he fiemālie Papā mo te hunga i roto i te tautohe tūturu me mo te tangata katoa e kua ki te mataara. This doesn't mean you should prevent conflict from happening. Engari, you need to embrace it and handle it strategically.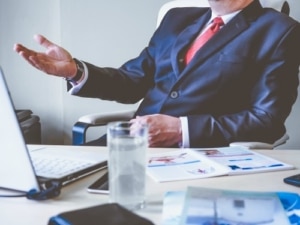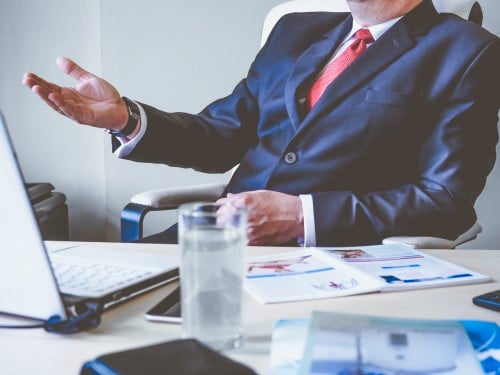 If you want a team that is more productive and can trust one another, you and those you manage need to be able to embrace positive conflict. But how exactly does one do that?
Your first step as a good project manager is to differentiate personal and professional conflicts. Personal conflicts comes from clashing personalities and values while professional conflicts are work related. These two can get mixed up when an argument arises, but the root of the conflict will always be either personal or professional. When professional conflict is free of personal conflict, it has the opportunity to be positive.
It's up to you, the project manager, ki te wawao, ka kite koe i te tautohe kukū i waenganui i rua hoa uaua. Ka Me koe ki te tautuhi i te pakanga, me te ka whakaturia tūmanako. Ki te hiahiatia, me te whakatutuki i koe te matenga take i runga i ka te hanga i tētahi mahere e ka tauturu i karo ano tenei pakanga kino motuhake. Reira tino hira hoki ki te uruhi i te kaupapa here kore-kātakí mo whakaweti me te inonotitanga. Ki te mea kua kore tae te tautohe i tenei taumata o te kaha, Ka taea e awhi koe i te reira rite te pakanga pai.
Ki te pakanga pai, you will need to focus on a way to get all team members to "win." As project manager, it's easy to assign a winner and a loser to an argument, but the goal here is take the personal emotions out of winning or losing and have the focus be on the company, not the individual. In order to do so, you need to create goals from shared group interests. You need to tie performance goals to team goals instead of individual goals. Also, welcome constructive criticism while also privately commenting on unhelpful comments.
This will generate a team that isn't intimidated by conflict and will see it as a way to become a better team—a team that fosters a safe environment for everyone's different ideas that work towards a common goal.
Now that you are more familiar with the benefits of healthy conflict, take what you have learned here and implement it in your role. If you are just beginning your journey to becoming a project manager, make sure you choose a top PMP prep course that understands and reinforces this idea of positive conflict. I recommend PM PrepCast because they have a unique, one-on-one coaching approach that helps drive home these project management principles.