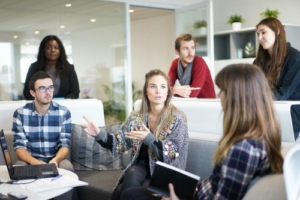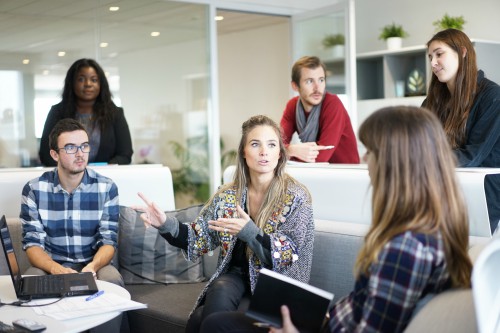 Vem, kaj ste verjetno razmišljal, kako lahko v nasprotju kdaj bilo dobro? Seveda obstaja veliko problemov, ki pridejo, ko ljudje ali ideje srečanju, ki lahko vpliva na produktivnost in zadovoljstvo na delovnem mestu. vendar, Skoraj se vsaka posledica je mogoče izogniti, če se konflikt ravna pravilno. Pravzaprav, če ravna pravilno, konflikt je lahko zelo učinkovit za skupinsko kohezijo.
Vodje projektov potrebujemo konflikt, da bi ugotovili, neučinkovitosti, ki jih je treba spremeniti, razumeti skrbi in pomislekov glede argumentov, generate new ideas, improve relationships, relieve stress, and much more. Let's look into how you can change the way you approach conflict in order to become the best project manager.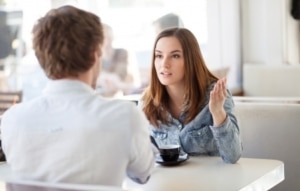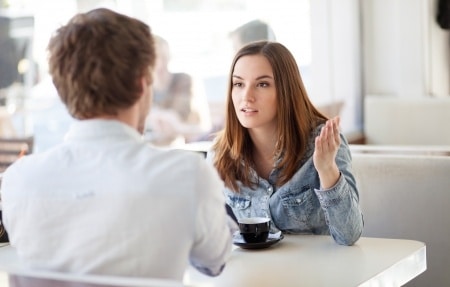 When multiple people are working toward a common goal together, there is going to be disagreements on how to get there. It's natural for conflict to arise when people communicate and share diverging viewpoints. It would be worrisome if there weren't any conflicts because that would mean you have created a team with one viewpoint, which doesn't allow for any growth or change.
If you try to avoid the inevitable conflict, your productivity will be significantly reduced. Let's think of team strength like individual physical strength. If you want to become stronger and more in shape, you have to go through strenuous workouts. In the moment, the hard work is painful. But once it's over, you have built resilience and put yourself closer to your goal. If you're not sore, you should have done more, or whatever those fitness people say! This is also why well-trained project managers are essential to teams. With all of the studying and preparation required to obtain a Project Manager certification these managers will be ready to guide team members through conflict.
Conflict only works as a team builder if you condition your team to trust one another so that everyone can feel safe when vulnerable. It's also important to make sure that, in the heat of an argument, the goal is still to pursue the truth, not to win the debate. Conflict is uncomfortable for those in the actual disagreement and for everyone who has to watch. This doesn't mean you should prevent conflict from happening. Instead, you need to embrace it and handle it strategically.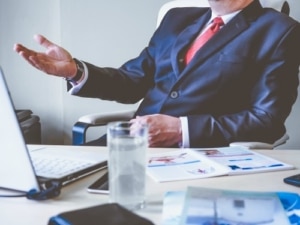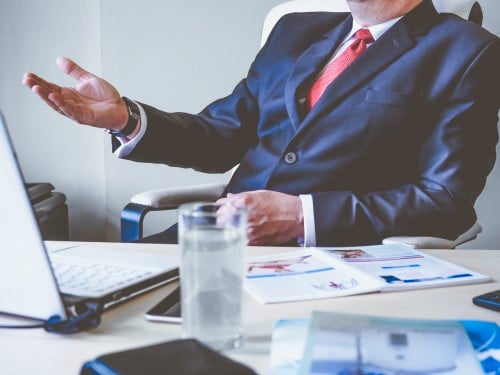 If you want a team that is more productive and can trust one another, you and those you manage need to be able to embrace positive conflict. But how exactly does one do that?
Your first step as a good project manager is to differentiate personal and professional conflicts. Personal conflicts comes from clashing personalities and values while professional conflicts are work related. These two can get mixed up when an argument arises, but the root of the conflict will always be either personal or professional. When professional conflict is free of personal conflict, it has the opportunity to be positive.
It's up to you, the project manager, to intervene when you see a tense argument between two difficult coworkers. You will need to identify the conflict and then set expectations. If needed, you must address the issue head on and make a plan that will help avoid this specific negative conflict again. It also crucial to enforce a zero-tolerance policy for bullying and harassment. If an argument hasn't reached this level of intensity, you can embrace it as a positive conflict.
With positive conflict, you will need to focus on a way to get all team members to "win." As project manager, it's easy to assign a winner and a loser to an argument, but the goal here is take the personal emotions out of winning or losing and have the focus be on the company, not the individual. In order to do so, morate ustvariti ciljev iz skupnih interesov skupine. Morate povezati uspešnosti ciljev ciljem skupine namesto posameznih ciljev. tudi, dobrodošli konstruktivno kritiko pa tudi zasebni komentiral nekoristne komentarje.
To bo ustvaril ekipo, ki se ne prestraši konflikta in ga bodo videli kot način, da postane boljša ekipa, ekipa, ki spodbuja varno okolje za vsakogar različnih idej, ki delujejo v smeri skupnega cilja.
Zdaj, ko ste bolj seznanjeni s prednostmi zdravega konflikta, take what you have learned here and implement it in your role. If you are just beginning your journey to becoming a project manager, make sure you choose a top PMP prep course that understands and reinforces this idea of positive conflict. I recommend PM PrepCast because they have a unique, one-on-one coaching approach that helps drive home these project management principles.