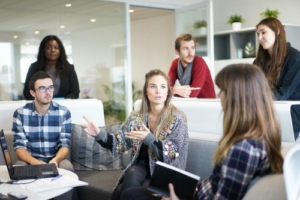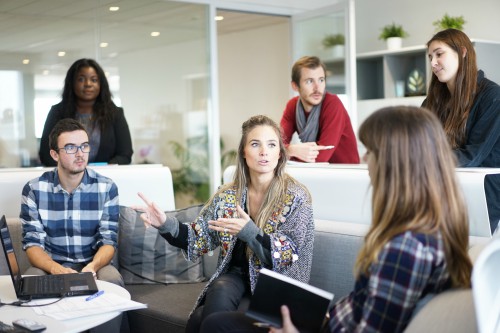 Ou te iloa mea o loo e atonu o le mafaufau-e mafai faapefea ona feteenai lava lelei? O le mea moni o loo i ai le tele o faafitauli e oo mai pe a tagata po o ni manatu pa'ō e mafai ona aafia ai fua ma le faamalieina fale faigaluega. ae, almost every consequence can be avoided if the conflict is handled correctly. In fact, if dealt with properly, conflict can be incredibly effective for team cohesion.
Project Managers need conflict in order to find inefficiencies that need to be changed, understand worries and concerns behind arguments, generate new ideas, improve relationships, relieve stress, and much more. Let's look into how you can change the way you approach conflict in order to become the best project manager.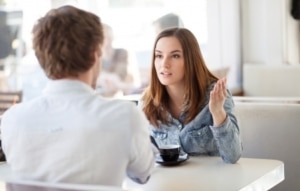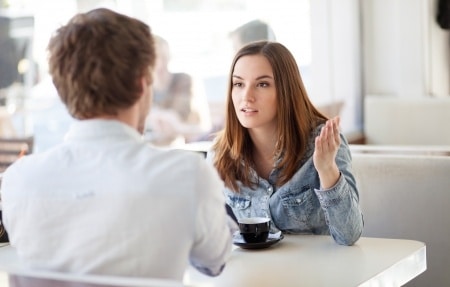 Ina ua tele tagata o loo galulue agai i se sini masani faatasi, ai o le a avea ma feeseeseaiga i le auala e oo ai iina. O se mea masani mo feteenaiga e tulai pe a fesootai tagata ma faasoa atu diverging manatu. O le a avea le popole pe afai sa leai so o se feteenaiga ona o le a le uiga ua e faia se au ma se tasi manatu, lea e le mafai ai mo so o se tuputupu ae po o se suiga.
Afai e te taumafai e aloese mai le feteenai maalofia, o le a matua faaitiitia lou fua. Let's think of team strength like individual physical strength. If you want to become stronger and more in shape, you have to go through strenuous workouts. In the moment, the hard work is painful. But once it's over, outou fausia le maufetuunaʻi ma tuu oe lava ia latalata atili atu i lau sini. Afai e te le tiga, e tatau ona e faia e sili atu, po o soo se tagata latou malosi fai! foi lenei aisea aoaoina lelei pule galuega e taua i au. Faatasi ai ma le suesueina o uma ma preparation required ia maua se tusi faamaonia Pule Poloketi o le a saunia nei pule e taitaiina ai tagata o le au e ala i feteenaiga.
e mafai ona lagona le saogalemu feteenaiga na galue o se tufuga au pe afai e te tulaga lou au e faalagolago tasi i le isi ina ia tagata uma ina ua vaivai. It's also important to make sure that, in the heat of an argument, the goal is still to pursue the truth, not to win the debate. se feteenaiga i le lelei mo i latou i le feeseeseaiga moni ma mo tagata uma o loo i ai e matamata i. E le faapea e tatau ona taofia ai feteenaiga mai le tupu. Nai lo, e tatau ona e taliaina ai ma taulimaina strategically.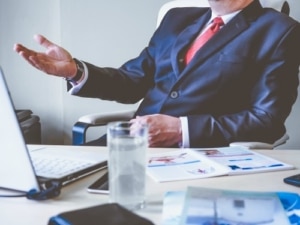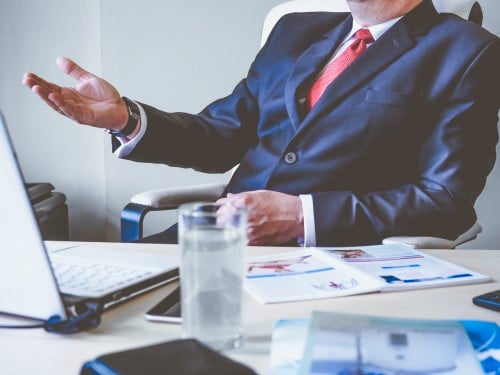 Afai e te manao i se au e sili atu ona aoga ma e mafai ona faatuatuaina le tasi le isi, oe ma i latou oe pulea e tatau ona mafai ona talia feteenaiga lelei. Ae e faapefea e se tonu faia lena?
Your first step as a good project manager is to differentiate personal and professional conflicts. Personal conflicts comes from clashing personalities and values while professional conflicts are work related. These two can get mixed up when an argument arises, but the root of the conflict will always be either personal or professional. When professional conflict is free of personal conflict, it has the opportunity to be positive.
It's up to you, the project manager, to intervene when you see a tense argument between two difficult coworkers. You will need to identify the conflict and then set expectations. If needed, you must address the issue head on and make a plan that will help avoid this specific negative conflict again. It also crucial to enforce a zero-tolerance policy for bullying and harassment. If an argument hasn't reached this level of intensity, you can embrace it as a positive conflict.
With positive conflict, you will need to focus on a way to get all team members to "win." As project manager, it's easy to assign a winner and a loser to an argument, but the goal here is take the personal emotions out of winning or losing and have the focus be on the company, not the individual. In order to do so, you need to create goals from shared group interests. You need to tie performance goals to team goals instead of individual goals. Also, welcome constructive criticism while also privately commenting on unhelpful comments.
This will generate a team that isn't intimidated by conflict and will see it as a way to become a better team—a team that fosters a safe environment for everyone's different ideas that work towards a common goal.
Now that you are more familiar with the benefits of healthy conflict, take what you have learned here and implement it in your role. If you are just beginning your journey to becoming a project manager, make sure you choose a top PMP prep course that understands and reinforces this idea of positive conflict. ou te fautuaina PM PrepCast ona ua latou a tulaga ese, tasi-i-o se tasi latou aoaoga auala e fesoasoani ai taavale i le fale nei mataupu faavae o le puleaina o galuega.