Probeer om die kies beste PMP Opleidingskursus kan 'n uitdaging wees. Daar is soveel inligting te verteer en 'n menigte van verskillende kursusse te kies. Ons het hierdie proses vir jou vereenvoudig sodat die keuringsproses is maklik.
Die verskil tussen suksesvol verby of versuim die PMP eksamen grootliks afhang van hoe goed jou studiemateriaal voor te berei jy. Met behulp van 'n PMP prep kursus wat nie ooreenstem met jou leerstyl kan veroorsaak dat jy om te score laer en selfs jou eksamen druip, costing you months of study time and additional exam fees. CRUSH is here to make sure that doesn't happen!
We have researched and reviewed every major online PMP training course on the market so you don't have to! Die onderstaande vergelyking tabel sal jou help om te bepaal watter studiemateriaal beste pas by jou behoeftes.
Klik hieronder om die top navorsingsuniversiteite 7 Best Project Management Professional (PMP) Certification Exam Training Courses & Online Study Materials of 2018
PMP Online
kursusse
RANKINGS
#1
#2
#3
#4
#5
#6
#7
ALGEHELE
AANSLAG

★★★★★

★★★★★

★★★★★

★★★★★

★★★★

★

★★★★

★

★★★

★★

MAATSKAPPY
brein Sensei
PM PrepCast
Sybex PMP®
PMTraining
Simplilearn PMP
BrainBOK PMP
Becker PMP
PRYS
$800

$499


Wys Coupon
$299

$239


Wys Coupon
$495

$445


Wys Coupon
$599

$339


Wys Coupon
$499

$349


Wys Coupon
$120
$699
GELD-TERUGWAARBORG
Ja
90 Dag geld-terug waarborg
Vennoot totdat jy verby Guarantee
Ja
Ja
Ja
Geen
praktyke vrae
Oor 1,000
1,800
650+
1,000
83 Hoofstuk-End Vasvrae
1,000
N / A
VOLLENGTE praktyk eksamens
4
9
2
20+
5
3
2
VIDEO ONDERRIG
Oor 50 Uur van interaktiewe lesse
50 Ure
14+ Ure
65 interaktiewe lesse
Honderde Kort Video Lessons
N / A
35 Ure
35 GOEDGEKEUR
kontakure
Voortgang Bewaking
Gratis KURSUS DEMO
MOBILE FRIENDLY
Slegs Android
STUDENT SUPPORT
Facebook Forum & e-pos Support
E-pos & Forum Support
E-pos & Forum Support
Foon, Live-Chat, en e-pos Support
Foon, Live-Chat, en e-pos Support
e-pos Support
Instrukteur E Support
Aanlyn-toegang TYDPERK
180 dae
90 dae
Toegang tot jy verby
90 dae
180 dae
180 dae
180 dae
MEER BESONDERHEDE
Lees die volledige resensie
Lees die volledige resensie
Lees die volledige resensie
Lees die volledige resensie
Lees die volledige resensie
Lees die volledige resensie
Lees die volledige resensie
BEGIN
BEGIN NOU
BEGIN NOU
BEGIN NOU
BEGIN NOU
BEGIN NOU
BEGIN NOU
BEGIN NOU
brein Sensei (rang: #1)


ALGEHELE GRADERING: ★★★★★
Brain Sensei Pros & Cons:

Interaktiewe lesse met Storievertelling: In teenstelling met mededingende PMP review kursusse, Brein Sensei sal jy trek in 'n storie van 'n vroulike Samurai wat oorwin projekbeplanning uitdagings in feodale Japan. Stories is gebruik om kennis te deel en leer lesse sedert die begin van die mensdom. Studies het ook bevind dat wanneer jy inligting ontvang in die vorm van 'n storie, is dit makliker om te absorbeer en onthou inligting.

Jou eie persoonlike Sensei (instrukteur): Brein Sensei verstaan ​​dat self-studeer met skyfievertonings is nie baie aantreklik. Dis hoekom hulle gee jou jou eie persoonlike geanimeerde sensei! Hy tree op as jou onderwyser deur die loop, offering any additional help or questions you may run into.

35 Kontak Ure Ingesluit: Since Brain Sensei is a Registered Education Provider (REP) with the Project Management Institute (MKB), you will receive the 35 hour requirements for the PMP exam. Hierdie kursus is 'n goeie manier om jou studietyd te maksimeer sonder om ekstra te betaal vir 'n kursus wat jou sal laat jy kry kontakure.

natuurlik Design: Terwyl ander kursusse het flitsende tegnologie en 'n innoverende webwerf uitleg, hierdie kursus is redelik basiese en ontbreek in terme van ontwerp. Dit kan verkies aangesien dit 'n direkte en to-the-punt manier van leer. Daar sal nie enige afleiding wat jou fokus weg te neem uit die bestudering.
bottom Line: What sets this course apart from every single other PMP online study program on the market is their gamified narrative structure. Students even have a virtual instructor in the form of a cartoon Sensei!
PM PrepCast PMP Course (rang: #2)

ALGEHELE GRADERING: ★★★★★
PM Prepcast Pros:

Een-tot-een-afrigting: Jy sal persoonlike afrigting te kry as jy afsonderlik aansoek doen vir die Uitvoerende natuurlik PM PrepCast of koop PMP Afrigting. Een-tot-een afrigting van 'n PMP deskundige sal jou lei deur die mees uitdagende dele van die program en gee jou elke geleentheid om jou vrae beantwoord deur 'n pro.

PMP Eksamen Simulator: Die eksamen simulator kan jy voor te berei vir die 4-uur PMP eksamen met baie realistiese vrae onder toets-agtige toestande. Uitvoerende pakket PM PrepCast se sluit tot nege gesimuleerde eksamen met 1,800 vrae. Jy kry 90 days of access to the PMP exam simulator from the day you take the first simulated exam.

Mobile Options: PM PrepCast is available for your phone, tablet, of rekenaar, sodat jy kan studeer op die toestel wat die meeste geskik is vir jou. Die video's is geskik vir gebruik met iTunes, ongeag van jou toestel (jy hoef nie 'n iPad gebruik, iPhone of iPod). In so min as 45 minutes you will have access to the entire workshop from your handheld device or tablet!

35 Kontak Ure Included: If you complete the The PM PrepCast course and pass the class's final exam, you can print the 35 Kontak Ure Sertifikaat, which is a prerequisite for the PMP exam. Take advantage of this bargain embedded in the course – getting the additional 35 Contact Hours in a separate course will cost you $150 of meer.
bottom Line: Students who enroll in PM Prepcast's PMP course will receive all of the tools and training needed to become a professional project manager. This includes coaching, contact hours, exam simulations, and even a handy mobile app.
Sybex PMP® Exam Review (rang: #3)
ALGEHELE GRADERING: ★★★★★
Sybex PMP® Pros & Cons:

Video Content: While other sites may have hours and hours of video content, the quality of Sybex's lectures is unmatched. Featuring project management guru Cynthia Snyder Dionisio, this is the Rolls Royce of video content. Not only has she written numerous books and worked on the committee to reshape the exam itself, but also she delivers succinct and unique insight to future test takers.

Choose Your Own Schedule: Sybex PMP® exam review prep course is designed for people who live in the real world – if you can do only one or two days a week, that's plenty! This customizable feature allows you to finish studying at your own pace. ook, you can choose which questions and topics that you want to cover in each lesson, or simply go with the standard layout.

Back To Your Desk: Kies jou eie leerplan, voltooiing van eksamenvrae, getting assignments and grades, this course makes you feel like you're back in school. This is how many people learn best, as it helps to map out a course for your brain to follow while studying

Flashy Appearance: If you're looking for an aesthetically pleasing and visually engaging course, this isn't the choice for you. While the information and videos are of the highest quality, this isn't a piece of internet art – it's a bare-bones design that will get you to the PMP promised land.
bottom Line: Wiley's video content is second-to-none, and the flexible scheduling provided by their online PMP course will be invaluable to time-pressed students. Just don't let their garish web design scare you off.
PMTraining PMP Review (rang: #4)

ALGEHELE GRADERING: ★★★★★
PMTraining Voor:

Interaktiewe kursus Options: Their Live Online Course and the On-Demand version of this course have various interactive features that provide a customized learning experience. You can interact with your instructor and peers in the Live Online Course and get one-on-one access to instructors during scheduled Q&A sessies, which make the course feel more like traditional classroom instruction.

Pass Guarantee: PMTraining's pass guarantee for all Live Online PMP classes means that you can keep taking the course for free until you pass. The company advertises that 97% Studente wat neem een ​​van hul lewe kursusse slaag die PMP eksamen op die eerste drie. If you fulfill all course requirements and fail to pass the exam, you can take the same course again for free along with unlimited access to their study materials.

MKB Certification Hours Included: Beide die live en on-demand PMTraining kursusse sluit 35 PMI kontak ure en PDU krediete, which meet the requirements for your PMP Exam and certification. You'll get twice the bang for your buck by completing your certification hours while you study – all from the convenience of your home or office.
bottom Line: The interactive features provided by this PMP course ensures that students are actively engaged in their studies as if they were in a real classroom. And in the rare case that they don't pass the first time, they can always try again for free.
Simplilearn PMP Review (rang: #5)

ALGEHELE GRADERING: ★★★★★
SimpliLearn PMP Pros:

Flexible Course Offerings: Met beide leef en self-studie leer opsies, you can choose whether you want to do a self-paced or instructor-guided course. Take the Online Self-Learning course for 30-180 days from anywhere in the world, or sign up for a live-online or in-person instructor-led course in your area.

gratis Materiaal:
Simplilearn offers multiple extras with each live course offering. Alhoewel hierdie verskil, spesiale aanbiedinge sluit dikwels 'n gratis kursus (soos
PMI se Agile Certified praktisyn
Natuurlik en Microsoft Project 2013), 'n gratis 200-vraag PMP Simulasie toets, en 'n gebruiker Forum met gratis advies en ondersteuning.

86 PDUs en 35 PMI Kontak Ure: Jy kry 86 PDUs met die Simplilearn PMP voorbereidende kursus; Dit is bykomend tot die 35 Kontak uur vereiste vir die neem van die PMP eksamen. Dit is aansienlik meer as die meeste mededingers PDUs bied. Nadat jy die nodige aantal ure op die webwerf Simplilearn se voltooi, jou uitgereik sal word die 35 kontak ure sertifikaat teen geen ekstra koste.

Geld terug waarborg: Simplilearn bied 'n 100% Geld terug waarborg, so as jy nie slaag met behulp van hul kursus kry jy 'n volle terugbetaling! Dit wys net hoe vol vertroue dat hulle is wat hulle natuurlik sal jou help om jou PMP sertifisering. Vir hul 4-dag PMP Boot Camp, die hereksamen fooi betaal word deur Simplilearn en die oorblywende bedrag terugbetaal as jy nie die eksamen te slaag.
bottom Line: SimpliLearn offers one of the most convenient user experiences with their versatile study packages and impressive free content. They also offer a plethora of contact hours and PDU's.
BrainBOK PMP Review (rang: #6)
ALGEHELE GRADERING: ★★★★★
BrainBok PMP Pros & Cons:

groot prys: For just $149, you can get the whole Premium Pro package for 180 dae, including access to 1,000+ vrae en 3 vollengte praktyk eksamens. As dit te veel geld, jy kan altyd begin met Premium inskrywing vir net $29.99 of die Premium Plus Inskrywing vir $59.99 of koop individuele praktyk eksamens of studie komponente afsonderlik!

ITTO Explorer Tool en uitstekende Flashcards: Wil jy meer hulp met insette, Gereedskap en tegnieke, en Uitsette (ITTO)? BrainBOK se ITTO Explorer sal julle bring op hoogte op elke proses Group en Kennisarea met hierdie dinamiese instrument. Met enige betaalde inskrywing sal jy ook kry 2,000 pre-gemaak flitskaarte wat jou sal help jy al die belangrikste materiaal te memoriseer en te leer gapings te vermy.

Geen Video Lesings of Live Onderrig: As lesings is jou gunsteling manier van leer van die materiaal, hierdie kursus kan nie vir jou. BrainBOK hou pryse laag, but you have to cover the material on your own without live or online lectures to explain the information.
bottom Line: Studente wat op soek is vir 'n hoë-gehalte video lesings sal teleurgesteld wees deur online PMP BrainBOK se loop. Maar, hul lae prys en duisende GRATIS flitskaarte is lekker comp funksies.
Becker PMP Review (rang: #7)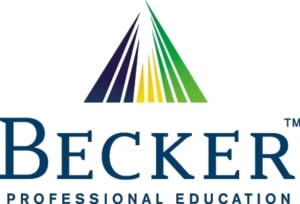 ALGEHELE GRADERING: ★★★★★
Becker PMP Pros & Cons:

Buigsaam en gerieflik Kursus: Becker se resensie natuurlik kan jy jou eie skedule en pas aan te gee. Opdragte kan voltooi word op jou eie tyd volgens jou spesifieke tyd beperkinge en verpligtinge. Toegang is beskikbaar vanaf enige plek met 'n internet konneksie.

Lae prys: As jy op 'n stywe begroting wat jy sal 'n lae pryse Becker se gehalte materiaal waardeer. The online PMP Exam Review Course costs just $699, and the PMI-ACP Exam Review Course is a great deal for only $499. Both courses include the necessary PDUs for certification, access to 2 praktyk eksamens, hundreds of practice questions and more.

Not for Beginners: Less comprehensive than other prep companies, which allow you to choose among various features and add-ons, Becker offers a no-frills review course and only 2 praktyk eksamens. Becker clearly states on its website that its courses are designed for students with prior experience and education in PMP.
bottom Line: Maak geen fout: hierdie Becker kursus is nie bedoel vir beginners. Maar, studente met 'n paar vorige kennis van projekbestuur kan baie leer uit hierdie gevorderde en bekostigbare PMP loop.
PM Campus PMP Review (rang: #8)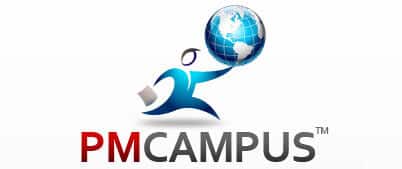 ALGEHELE GRADERING: ★★★★★
PM Campus Pros & Cons:

E-Afrigting beskikbaar: Opsies sluit in 'n hulptoonbank en "Vra 'n kundige" funksie, egter, Jy kan ook betaal vir bykomende, live E-afrigting aan jou prep kursus te vul. Dit is ideaal as jy wil om te identifiseer en te werk aan jou swak areas onder leiding van 'n ervare mentor, are struggling to remain motivated in an online course, or need additional help answering questions and practice problems.

Free Trial & Mock Exam: A free trial gives you access to the online Training Center and includes content from the Platinum PMP Prep Exam Bundle. There is also a free PMP mock exam with 200 praktyk vrae. The free trial allows you to try before you buy to make sure the course you choose is the best match for your situation.

Beperkte aantal Practice Questions: met slegs 600 practice questions and three full-length simulated exams, PMCampus lags behind its competitors. As the saying goes, practice makes perfect, and it is always better to practice many different questions to prepare for the actual exam.
bottom Line: Ongelukkig, PM Campus doesn't offer very many questions for students to answer in their PMP prep course. Fortunately, they do provide several options for reaching out to a counselor or instructor.