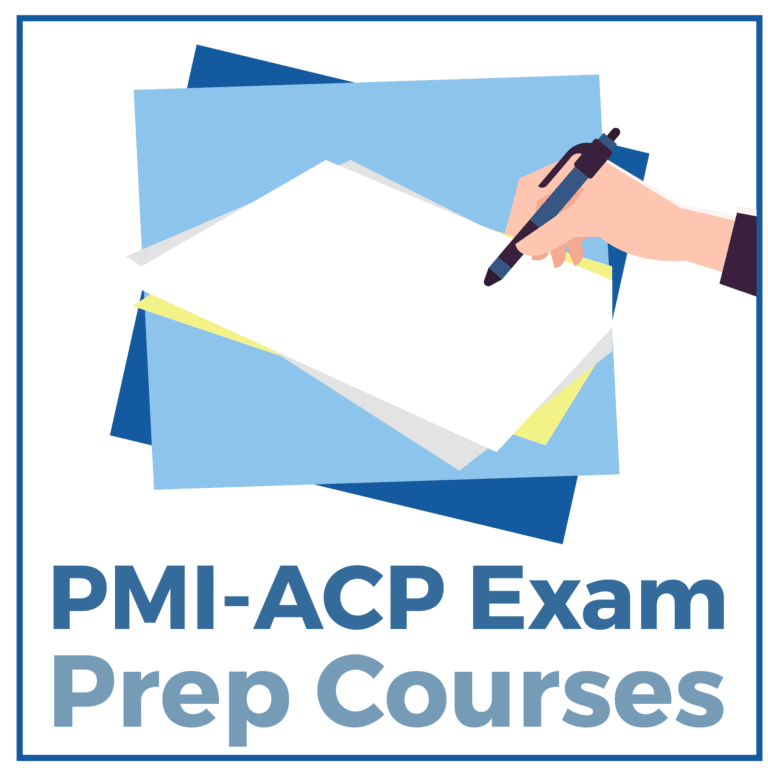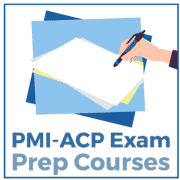 It's important to choose the right PMI-ACP exam prep course because it can make or break your ability to pass your test and become an Agile Certified Practitioner. You will be spending many hours studying, so it's crucial to find the course that best fits your learning style and background.
So here's the good news: we have researched and reviewed every major online PMI ACP course on the market so you don't have to! The comparison chart below will help you determine which study materials best fit your needs.
These A The Top 4 Best PMI ACP Exam Prep Courses & Online Study Materials in April 2021 :
How do you rate Agile PrepCast PMI-ACP Review?
---
Agile PrepCast PMI-ACP (Rank: #1)

OVERALL RATING: ★★★★★

Portable Course: Download the videos to your smartphone, tablet, computer, laptop to study for the PMI-ACP exam as you commute or travel. The podcast/videocast course includes 70 PMI-ACP video exam lessons (35 hours total). You can either download and watch, or stream the lessons via iTunes (an iPod, iMac or iPad is not required as the course is compatible with PCs, iOS Android). A list of compatible devices is available on their website.

Includes 37 Contact Hours: 21 contact hours are required to sit for the PMI-ACP exam, and 37 contact hours are built right into the Agile PrepCast Video Workshop, so you will not have to find another way to complete them before you take your exam. The course also qualifies for 37 Category A PDUs in case you are already PMP certified.

Low Cost: If you are on a budget, you will appreciate the lower cost of this course. For $179, students get unlimited access to high quality videocasts, a practice exam, the online forum, and contact hours or PDUs. Project management scholarships to pay for PMI-ACP certification are also available for you. See the PMPrepcast website for details and eligibility requirements.

Money Back Guarantee: You have 90 days to decide whether this course is a good match for your needs. The general refund policy is available on the PMPrepcast website, and includes a full refund if you are eligible. For added convenience, you can use Paypal to purchase the course, and group discounts are available for 5 licenses or more.
Bottom Line: Agile Prepcast appeals to prospective students with its generous trial offer and low cost. Then it meets their educational needs by providing 37 contact hours in a highly portable study package.
EduMind PMI-ACP (Rank: #2)

OVERALL RATING: ★★★★★

Classroom Vibes:

If you've been out of school for a while, it can be tough to adjust to online classrooms. Fortunately, EduMind makes the transition a lot easier; their live lectures and community forums allow you to interact with your teacher and fellow students just like a traditional classroom setting.

Instructors with Experience:
EduMind's courses are taught by instructors with experience managing complex military, healthcare, and construction projects. They also have a lot of experience in education, so they actually know how to apply personal experience to their PMI-ACP curriculum.

Timesaver:

Nothing feels worse than spending months studying for an exam, only to fail and need to retake it. If you want to save yourself a ton of stress, EduMind's 2-week crash course will help you pass the exam in half the time of other online review courses.

Limited Guarantee:

Unlike some sketchy online classes, this one has a return policy— you can get a full refund if you're unable to attend a registered course for any reason. However, the full refund only applies until 2 weeks before your course start date; after that, you'll still have to pay some of your enrollment fees if you want to withdraw.
Bottom Line: If you don't have the time or energy to attend a university class, EduMind has all of the benefits without any of the drawbacks. Sign up and you can be ready to pass the PMI-ACP exam in only a few weeks!
GreyCampus PMI-ACP Exam Prep (Rank: #3)

OVERALL RATING: ★★★★★

Instructor-Led Training:
Students who sign up for the GreyCampus Live Online Training or Traditional Classroom packages will receive two to three days of training led by an instructor. This hands-on approach is a very effective way to explain complicated concepts and address problem areas for students who need some extra motivation.

Return Policy:
In the event that a student is not satisfied with the quality of their educational course, GreyCampus offers a generous refund policy. For Live Online Training and Traditional Classroom packages, dissatisfied students can obtain a refund if they contact support within 24 hours of their session. Online Self Learning students have a bit more leeway with a 3-day grace period.

Simulated Exams:
One of the best ways to increase a student's chances of passing the PMI-ACP is to provide a replica that is as accurate to the real thing as possible. Fortunately for students who enroll in GreyCampus' prep course, they will be given not one but
two
simulated exams to help them be better prepared. As a result of this, students who take this course feel much more confident in their abilities to pass, even when it's their first try.

Limited Compatibility:
Many students who have other responsibilities that vie for their time may find it difficult to put aside dedicated study time for the PMI-ACP. While other prep courses address this issue by providing mobile apps to allow for studying on the go, GreyCampus offers no such amenities.
Bottom Line: GreyCampus' PMI ACP training programs with live instructor assistance are terrific for preparing students to pass the PMI-ACP certification exam. Unfortunately, they offer limited support for mobile devices.
Grey Campus PMI-ACP Review Discounts & Promo Codes
Certification Academy PMI-ACP Exam Prep (Rank: #4)

OVERALL RATING: ★★★★★

Pass Guarantee:
Certification Academy is committed to ensuring that you pass the exam on your first try. Their 98% success rate is why they're recognized globally. As a result, you're guaranteed to learn all the necessary project management concepts, principles, and techniques required to pass the PMI-ACP test on your first attempt.

Advanced Instruction:

Each Certification Academy instructor is an experienced trainer. Through their use of memorization techniques and other proven methods, you'll find yourself uniquely prepared for the PMI-ACP test in a way other courses struggle to match.

Classroom Experience:

Despite being online, each boot camp course mimics the classroom experience via live training with other students. Working with others helps keep you on task, whether in person or over a livestream.

Limited Time:

One downside to this course is how short it is; each boot camp only lasts 4 days. That's great for cramming or last minute studying, but anyone looking for long term training should check elsewhere.
Bottom Line: If you're confident in your practical knowledge but need help with applying that to the test, Certification Academy is the best option for you. Their proven techniques will help you pass on your first try— guaranteed.
CyberVista PMI-ACP Exam Prep (Rank: #5)

OVERALL RATING: ★★★★★

No Regrets:
If you enroll in CyberVista's PMI-ACP prep course, you don't have to worry about wasting your money. They have a
Certify Pass Guarantee
that ensures you'll be compensated in any situation where you fail to become certified after using their course to study for your exam.

Shows Their Work:

When practicing with one of CyberVista's customizable quizzes, you'll always receive a detailed explanation of the correct answer if you make the wrong selection. This ensures that you're never confused about what you did wrong and will help you refocus your study efforts.

Stress-Free Study:

The core goal of CyberVista's PMI-ACP review course is to provide you with a stress-free study experience. This means that you're free to approach the material at your own pace, on whatever device you want, and with a generous window of time.

Practice Tests:

The tests themselves aren't bad— in fact, they're one of CyberVista's strongest features. However, the fact that you need to pay for practice tests separately is disappointing and artificially inflates their full course price.
Bottom Line: If you pay for both the training course and practice tests, CyberVista is an extremely powerful learning tool that can have a positive impact on your career. But if things don't work out with them, you can at least get a full refund through their guarantee.
Simplilearn PMI-ACP Exam Prep (Rank: #6)

OVERALL RATING: ★★★★★

In-depth Training: As the largest certification PMI ACP training provider in the world, Simplilearn offers courses that are well-organized and cover the necessary material. The PMI-ACP online learning program includes 26 hours of instruction that cover all six agile domains in detail, 47 tools and techniques (50% of the exam), and 41 knowledge areas and skills (50% of the exam).

More Practice Exams: Simplilearn's course is ahead of the competition when it comes to the number of practice tests included in the price. The 6 PMI-ACP Simulation Exams are rated highly by users for being as challenging or even harder than the actual exam.

Low Price for a lot of Content: The entry-level online self learning course costs $200 for 1 year course or $280 for 2 years of complete access. The price includes nearly 26 hours of content, 21 PDUs, 16 examples from real-world industry, 1 case study, Tips and Tricks videos, 25 chapter-end quizzes, and 6 Simulation Exams in total.

Limited Money Back Guarantee: Although there is a money back guarantee, you only have three days to contact Simplilearn by email to request a full refund. You cannot have accessed more than 50% of the course if you would like to obtain a refund. Please see the Simplilearn website for details.
Bottom Line: Students may have a tough time getting their money back if they encounter a problem with SimpliLearn. However, the product itself offers enough content at a low enough price that this isn't likely to be an issue.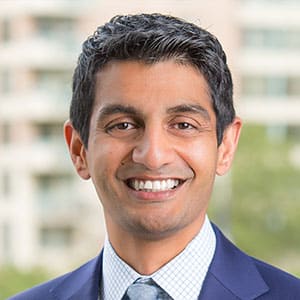 Amit Patel is the founder and chief writer for Crush the PM Exam. A lifelong student, Patel's desire for career growth led him to research the many different certifications and career opportunities in the world of project management. Armed with this knowledge, Patel's new passion is for sharing what he's learned with his fellow students so they can achieve their dream careers.