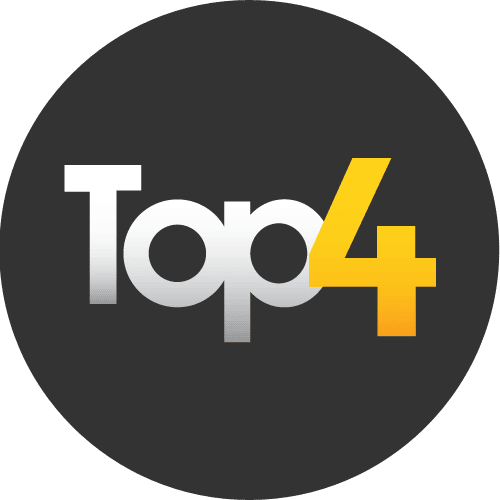 It's important to choose the right PMI-ACP exam prep course because it can make or break your ability to pass your test and become an Agile Certified Practitioner. You will be spending many hours studying, so it's crucial to find the course that best fits your learning style and background.
So here's the good news: we have researched and reviewed every major online PMI ACP course on the market so you don't have to! The comparison chart below will help you determine which study materials best fit your needs.
Click Below To Research the Top 4 Best Agile Certified Practitioner (PMI-ACP) Exam Review Courses & Online Study Materials of 2018
PMI-ACP
Courses
RANKINGS
#1
#2
#3
#4
#5
OVERALL
RATING

★★★★★

★★★★★

★★★★

★

★★★★

★

★★★

★★

WEBSITE
Agile PrepCast
PMTraining
Simplilearn
GreyCampus
Becker PMI-ACP
PRICE
$278

$230


Show Coupon
$599

$349


Show Coupon
$299

$209


Show Coupon
$399

$200


Show Coupon
No Discounts
MONEY-BACK GUARANTEE
90 Day Money-Back Guarantee
None
3 Day Money-Back Guarantee
Yes – Must Take Exam Within 14 Days of Course
None
PRACTICE QUESTIONS
360 Questions
1,000+
25 Quizzes
240
120
FULL PRACTICE EXAMS
1
1 (Can add 24 More for $50)
6
2
2
VIDEO INSTRUCTION
37 Hours
21 Hours
26 Hours
?
21 Hours
21 APPROVED
CONTACT HOURS
PROGRESS TRACKING
FREE COURSE DEMO
COURSE MOBILE ACCESS
Android
Android
STUDENT SUPPORT
Student Forum and Email Support
Phone, Live Chat, and Email Support
Phone, Live Chat, and Email Support
Instructor Email Support
"Ask the Expert" Email Support
COURSE ACCESS
Unlimited
90 Days
1 Year
1 Year
180 Days
GET STARTED
START NOW
START NOW
START NOW
START NOW
START NOW
Agile PrepCast PMI-ACP (Rank: #1)

OVERALL RATING: ★★★★★

Portable Course: Download the videos to your smartphone, tablet, computer, laptop to study for the PMI-ACP exam as you commute or travel. The podcast/videocast course includes 70 PMI-ACP video exam lessons (35 hours total). You can either download and watch, or stream the lessons via iTunes (an iPod, iMac or iPad is not required as the course is compatible with PCs, iOS Android). A list of compatible devices is available on their website.

Includes 37 Contact Hours: 21 contact hours are required to sit for the PMI-ACP exam, and 37 contact hours are built right into the Agile PrepCast Video Workshop, so you will not have to find another way to complete them before you take your exam. The course also qualifies for 37 Category A PDUs in case you are already PMP certified.

Low Cost: If you are on a budget, you will appreciate the lower cost of this course. For $179, students get unlimited access to high quality videocasts, a practice exam, the online forum, and contact hours or PDUs. Project management scholarships to pay for PMI-ACP certification are also available for you. See the PMPrepcast website for details and eligibility requirements.

Money Back Guarantee: You have 90 days to decide whether this course is a good match for your needs. The general refund policy is available on the PMPrepcast website, and includes a full refund if you are eligible. For added convenience, you can use Paypal to purchase the course, and group discounts are available for 5 licenses or more.
Bottom Line: Agile Prepcast appeals to prospective students with its generous trial offer and low cost. Then it meets their educational needs by providing 37 contact hours in a highly portable study package.
PM Training PMI-ACP (Rank: #2)

OVERALL RATING: ★★★★★

Quality Materials:
PMTraining's PMI-ACP Certification Bootcamp course includes high quality exam prep materials such as
comprehensive course video lectures and lessons
, quizzes, and access to an instructor. You have the option to buy
PMI-ACP practice exams separately at a reduced cost (includes 24 condensed

PMI-ACP mock exams and Thirteen Knowledge Area tests, a total of
1,000+ practice questions).

Contact Hours and PDUs Included: As in PMtraining's other courses, one of the great advantages of the PMI-ACP on-demand course is that it includes 21 PMI contact hours in addition to 21 PDU credits that will help you qualify and maintain your certification.

Free Demo: It's always best to try it before you buy it to make sure this is the right PMI-ACP prep course for you. The free demo on the PMtraining website walks you through the various features of the course, highlighting the 11 modules on Agile knowledge topics as well as tips and strategies to help you perform well on the PMI-ACP exam.

Efficient and Intensive Course: Past students praise this PMtraining course for giving them the option of studying only for a few weeks to pass the PMI-ACP exam. You'll receive access to the course for 90 days, but many students report having success on the exam after only a few weeks of intense studying with this self-paced program.
Bottom Line: PMTraining's Bootcamp study course is structured at a blistering pace, which can be a positive or a negative aspect depending on the student. Something that is definitely a positive, however, is the high amount of PDU's.
Simplilearn PMI-ACP (Rank: #3)

OVERALL RATING: ★★★★★

In-depth Training: As the largest certification training provider in the world, Simplilearn offers courses that are well-organized and cover the necessary material. The PMI-ACP online learning program includes 26 hours of instruction that cover all six agile domains in detail, 47 tools and techniques (50% of the exam), and 41 knowledge areas and skills (50% of the exam).

More Practice Exams: Simplilearn's course is ahead of the competition when it comes to the number of practice tests included in the price. The 6 PMI-ACP Simulation Exams are rated highly by users for being as challenging or even harder than the actual exam.

Low Price for a lot of Content: The entry-level online self learning course costs $200 for 1 year course or $280 for 2 years of complete access. The price includes nearly 26 hours of content, 21 PDUs, 16 examples from real-world industry, 1 case study, Tips and Tricks videos, 25 chapter-end quizzes, and 6 Simulation Exams in total.

Limited Money Back Guarantee: Although there is a money back guarantee, you only have three days to contact Simplilearn by email to request a full refund. You cannot have accessed more than 50% of the course if you would like to obtain a refund. Please see the Simplilearn website for details.
Bottom Line: Students may have a tough time getting their money back if they encounter a problem with SimpliLearn. However, the product itself offers so much content at such a low price that this will be a rare occurrence.
Simplilearn PMI-ACP (Rank: #4)

OVERALL RATING: ★★★★★

Instructor-Led Training:
Students who sign up for the GreyCampus Live Online Training or Traditional Classroom packages will receive two to three days of training led by an instructor. This hands-on approach is a very effective way to explain complicated concepts and address problem areas for students who need some extra motivation.

Return Policy:
In the event that a student is not satisfied with the quality of their educational course, GreyCampus offers a generous refund policy. For Live Online Training and Traditional Classroom packages, dissatisfied students can obtain a refund if they contact support within 24 hours of their session. Online Self Learning students have a bit more leeway with a 3-day grace period.

Simulated Exams:
One of the best ways to increase a student's chances of passing the PMI-ACP is to provide a replica that is as accurate to the real thing as possible. Fortunately for students who enroll in GreyCampus' prep course, they will be given not one but
two
simulated exams to help them be better prepared. As a result of this, students who take this course feel much more confident in their abilities to pass, even when it's their first try.

Limited Compatibility:
Many students who have other responsibilities that vie for their time may find it difficult to put aside dedicated study time for the PMI-ACP. While other prep courses address this issue by providing mobile apps to allow for studying on the go, GreyCampus offers no such amenities.
Bottom Line: GreyCampus' training programs with live instructor assistance are terrific for preparing students to pass the PMI-ACP certification exam. Unfortunately, they offer limited support for mobile devices.
Becker PMI ACP Review (Rank: #5)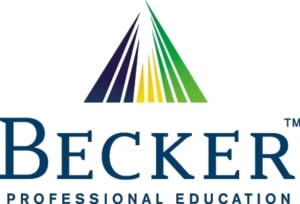 OVERALL RATING: ★★★★★

Flexible and Interactive Course: Becker's PMI-ACP convenient course includes video lessons, several hundred practice questions, 2 online practice exams, the "Ask the Expert" feature, and case studies to help you differentiate between various Agile methodologies.

Decent Instructors and Materials: Instructors are experienced Agile practitioners and the course includes Agile Basics and Agile Application modules. Best practices and case studies help students differentiate among Agile methodologies. The course also covers team leadership and Agile project skills.

Assumes Prior Experience and Education: Becker's course was designed for students who already have a background and experience in project management. If you are looking for a basic introductory course, every other option on our list is better.

Low Number of Practice Questions and Content in General: Becker provides a comprehensive review, but only just. The content is definitely slim and lacking in depth and breadth. Coupled with the astonishing low number of practice questions, it is hard to recommend Becker at all.
Bottom Line: The instructors and learning materials provided by Becker's PMI-ACP prep course are of a high quality. Unfortunately, the actual material is somewhat limited and will require prior project management knowledge.