PMP Online Training Courses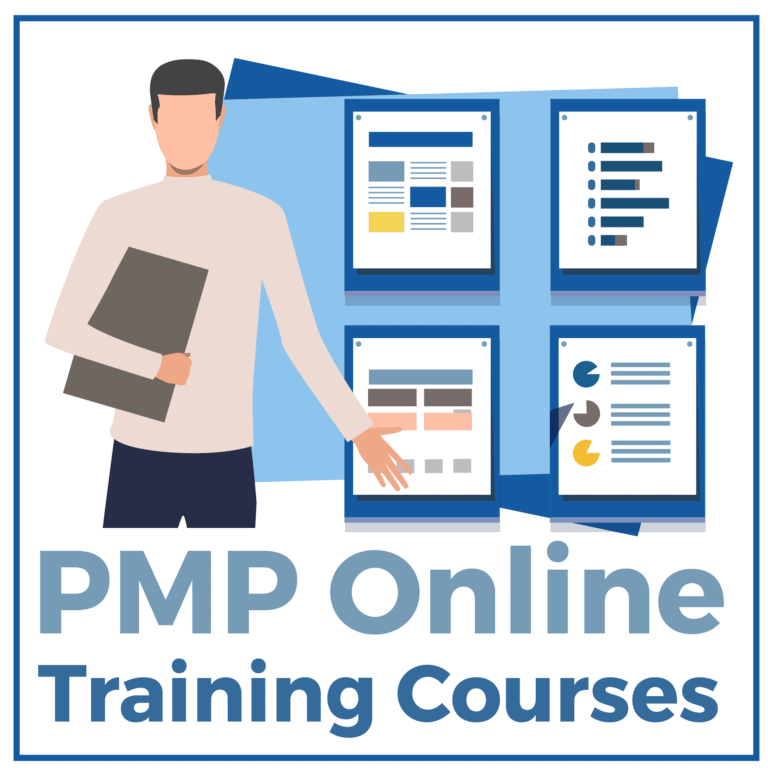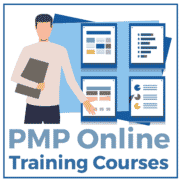 If you want to earn more money in your career, there are a few ways to do it. One of the easiest is obtaining a professional certification. This is especially true when it comes to project management positions. The BLS shows this to be a six-figure career, and these numbers just continue to rise, especially for those who invest in PMP online training courses.
So how can you start making more money? And what exactly is a PMP?
It's simple—become certified as a Project Management Professional (PMP)!
Project Management Professional (PMP) is a globally recognized professional certification offered by the Project Management Institute (PMI). It validates a professional's ability to manage projects efficiently, demonstrating their expertise in handling the various aspects of project management, including planning, execution, monitoring, controlling, and closing projects.
Trying to select the best PMP course can be a challenge. There is so much information to digest, and there are a multitude of different courses to choose from. Thankfully, our experts have simplified this process for you so that the selection process is easy. Let's dive in!
Here are the Top 7 Best Project Management Professional (PMP) Online Training Courses & Study Materials in December 2023:
ExamsPM Prep Course
Velociteach PMP Review Course
---


---
1. Brain Sensei PMP Review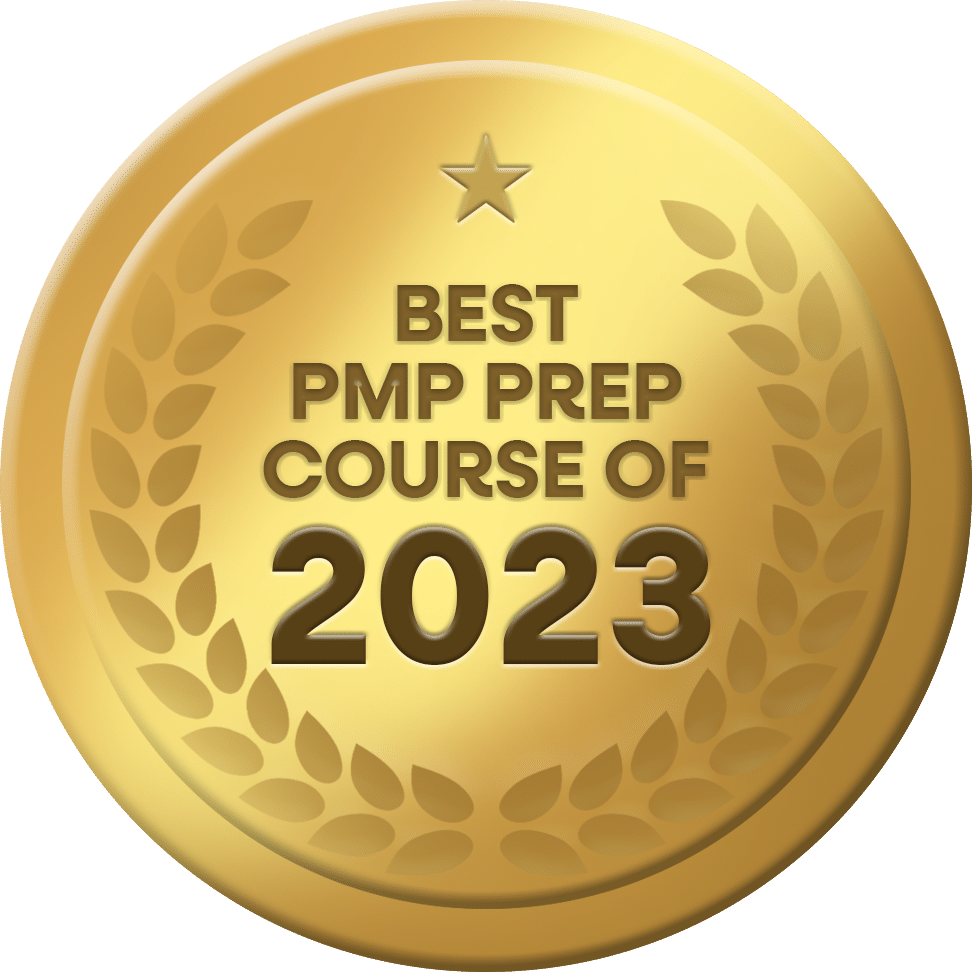 OVERALL RATING: ★★★★★
What To Expect
Brain Sensei is unlike any other project management test prep course on this list. They're different in the best possible way— especially if you have difficulty paying attention during online classes.
Instead of providing the same dry curriculum of lectures, textbooks, and practice quizzes, this course immerses you into a story that takes place in feudal Japan. Through an interactive storytelling experience, you'll quickly understand core project management concepts and how they apply to real-world situations.
You'll still take quizzes when working through each lesson; Brain Sensei has over 1,500 unique practice questions similar to the ones found on the actual exam. And with 35 contact hours in total, you'll be fully prepared to pass the PMP exam once you finish the story!
Brain Sensei PMP Certification Training Includes:
1,500+ Practice Questions and Unlimited Practice Exams

50+ Hours of Video Content

1-Year Access Period

Free Trial and Money-Back Guarantee
Brain Sensei Pros and Cons:
Interactive Lessons with Storytelling: Unlike competing PMP courses, Brain Sensei will draw you into a story of a female Samurai who overcomes project planning challenges in Feudal Japan. What this registered education provider prioritizes is the creation of a memorable learning experience. After all, when you receive information in the form of a story, it's easier to absorb and recall it at a later date.
Fresh Questions: The 1,500+ practice questions you answer through Brain Sensei's course are psychometrically validated. What does that mean? Put simply, it means they're constantly adapting to be closer to each student's educational needs; they're not just carbon copies of questions you see on the actual exams.
Your Own Personal Sensei (Instructor): Brain Sensei understands that self-studying with slide shows is not very engaging. That's why they give you your own personal animated sensei! He acts as your teacher throughout the online course, offering any additional help or questions you may run into. However, you can also get in touch with an actual instructor for feedback and assistance at any time.
35 Contact Hours Included: Since Brain Sensei is a Registered Education Provider (REP) with the Project Management Institute (PMI), you will receive the 35-hour requirements for the PMP exam. This course is a great way to maximize your study time without having to pay extra for a course that will let you gain contact hours.
Course Design: While other courses have flashy technology and an innovative website layout, this course is pretty basic and lacking in terms of design. This may be preferred since it is a direct and to-the-point way of learning. There won't be any distractions that take your focus away from studying.
Bottom Line: What sets this course apart from every single other PMP online study program on the market is their gamified narrative structure. Students even have a virtual instructor in the form of a cartoon Sensei!
Brain Sensei PMP Online Training Discounts and Promo Codes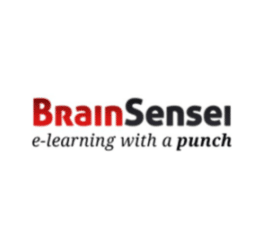 Take $50 Off Brain Sensei PMP Exam Prep Course
166 uses today
Expires in 4 days
Last Used: 3 hours ago
---
2. PM PrepCast PMP Review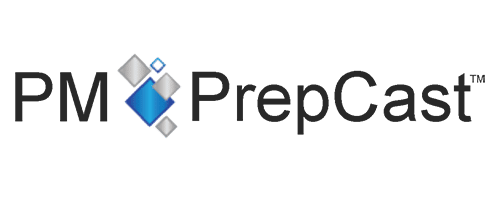 OVERALL RATING: ★★★★★
What To Expect
When signing up for PM Prepcast, you can expect to spend most of your time working through practice questions. That's because you get 90 days of access to their PM Exam Simulator, which is the best of its kind.
You'll have over 2,280 practice questions to work through that are based on essential project management methodologies. Not only will you learn everything contained in the latest version of the PMBOK, but you'll also become familiar with Agile and hybrid methodologies as well. This means you'll have an exceptional foundation after passing the PMP exam that you can use to start your career.
In addition to practice questions and exam simulations, PM Prepcast provides over 100 video lessons covering different project management topics in great detail. As you work through the material, you'll also have regular self-assessments to track your progress and overall preparedness for the real exam.
Whether you prefer to study at home or on the go, PM Prepcast is easily accessible. They also have a 30-day money-back guarantee, so you can get a refund if something goes wrong. But it's unlikely that you'll take them up on this offer since they've got an excellent support team that includes live feedback for Elite students.
PMP Exam Prep with Prepcast
Includes:
2,280+ Practice Questions and 5 Practice Exams

120+ Video Lessons

90-Day Access Period

Free Samples & Money-Back Guarantee
PM PrepCast Pros & Cons:
PM Exam Simulator: If you want to study with the largest library of PMP practice questions possible, look no further. PM Prepcast has more than double the typical number of practice questions in their test bank, and you can even purchase it separately for a reduced cost.
Comprehensive Curriculum: You can benefit from a study schedule that includes all the important concepts covered on the PMP exam when you enroll in PM Prepcast. However, the addition of Agile and Hybrid methodologies in their curriculum means you'll thrive in most professional settings once you start your career.
Flexible Learning Format: PM Prepcast offers a highly flexible learning format that caters to various learning styles and schedules. With its combination of video lessons, downloadable materials, and online resources, students can tailor their study approach to fit their individual needs. Whether you prefer to learn through visual presentations, reading, or interactive practice, PM Prepcast provides the versatility to accommodate your preferred method of study, making it easier to fit PMP exam preparation into a busy lifestyle.
Limited Access: So many practice questions, so little time. You'll need to clear your schedule and hit the books every day if you want to make it through all 2,289-plus practice questions in your PM Exam Simulator. If you don't have the ability to fit that into your schedule, you may prefer an accelerated course like EduMind instead.
Bottom Line: PM Prepcast is far and away the best option if you want to study with the most practice questions and exam simulations. There are several appealing features on top of these that justify enrolling in their Elite course!
---
3. Dooey PMP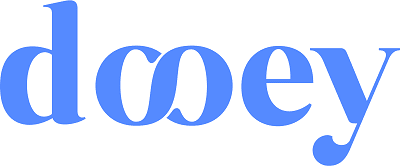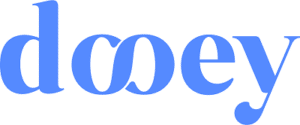 OVERALL RATING: ★★★★★
What To Expect
Dooey's PMP self-study program includes hundreds of practice questions that make up four simulated tests. Alongside digital materials from the PMI, these resources provide an accelerated crash course that should help you feel confident and knowledgeable without devoting too much time to your studies.
The Dooey Online PMP Training Course includes:
Self-Study 21 Training Hour Program

Practice Questions in 4 Simulated Tests

Curriculum Based On Real-Life Case Studies
Dooey PMP Pros & Cons:
Case In Point: Dooey's content is based on real case studies that directly apply to project management professionals in the present day. This means you'll quickly acclimate to the exam's content as well as your expected job duties once you become certified.
Time-sensitive: How much time do you have to prepare for the PMP exam? If you're trying to be prepared in a shorter time span, Dooey's self-study structure may be appealing. You can study as much (or as fast) as you want.
Comprehensive Simulated Exams: Dooey PMP includes multiple simulated exams that closely mimic the actual PMP exam format. These practice tests are designed to build exam readiness, allowing students to assess their knowledge, identify areas for improvement, and gain confidence in their test-taking abilities.
Support: Unfortunately, Dooey offers very little in terms of customer support— just an email address with no clear indication of a fast response time. For this reason, you may be stuck dealing with issues for longer than with Brain Sensei or another course higher on this list.
Bottom Line: Dooey is the real deal— don't underestimate the effectiveness of this course because it's much shorter than the others. It's a great way to prepare for a successful project management career in a short time period.
Dooey PMP Discounts & Promo Codes
---
5. Grey Campus PMP Review Course


OVERALL RATING: ★★★★★
Grey Campus includes:
13 Practice Quizzes and 3 Full-Length Practice Exams

Student Forum and Instructor Support Line

Money-Back Guarantee

Online 1-Day Demo
Grey Campus PMP Pros & Cons:
One-on-One Time with an Instructor: Instructors have 10+ years' experience in Project Management and are active PMP certificate holders, so you know you will be getting great instruction when you get your individual coaching time. You also get 24/7 customer support and access to a 30-day instructor helpline if you are in between live PMP class sessions.
Fantastic Support: GreyCampus has one of the best support teams you can find in a PMP exam review course. There are many avenues for you to seek assistance, whether you've experienced an issue with the course not working properly or you need to speak to an instructor to better understand a specific exam concept. Feel free to reach out via forum posts, email, phone, or their 24/7 Instructor Helpline.to qualify.
Access Period: Although you should have enough time to go through all of GreyCampus's study materials, the discrepancy in access periods for some of their study materials can trip you up if you're unaware. For example, their practice questions and exam simulations are all accessible for a full year; however, some other features have varying times.
Limited Course Interactivity: Grey Campus PMP's course format may lack the level of interactivity seen in some other PMP prep courses. While it offers comprehensive content, the delivery might not be as engaging for learners who prefer a more interactive, hands-on approach to studying, such as live problem-solving sessions or interactive learning tools.
Overwhelming Content Volume: The sheer volume of material provided by Grey Campus PMP can be overwhelming for some learners. With extensive resources and lengthy lectures, students may find it challenging to pinpoint the most crucial information and may feel overloaded, especially if they are balancing study with work or other commitments.
Bottom Line: All of the instructors associated with GreyCampus are highly experienced and you can contact them easily if you have any extra questions. This is a terrific option for instructor-led PMP prep!
---
5. Exams PMP Training Course


OVERALL RATING: ★★★★★
What To Expect
ExamsPM provides a fast learning schedule to help prepare you for the PMP exam. This is a bare-bones course and isn't for anyone who may need extra help.
Practice questions are the defining characteristic that sets this apart from the other choices on this list. With over 1,500 questions in their question bank, this is one of the largest libraries of exam-accurate questions you can get besides PMPrepcast, which has around 500 more questions. This way, you have plenty of content to help you become comfortable with the actual subjects and format of the PMP exam.
There's one more unique feature of ExamsPM: continuing education. Completing this course will net you additional PDUs outside of the initial contact hour requirement to sit for the exam. These can be applied to your continuing education requirements once you become PMP certified, giving you a big head start on license renewal.
ExamsPM Features:
1,500+ Practice Questions

6 Weeks of Online Training

35 Contact Hours + 30 PDUs

Detailed PMBOK Explanations
ExamsPM Pros & Cons:
Contact Hours: ExamsPM's training course has value beyond its ability to prepare you for the test. It also gives you a 35-contact hour certificate upon completion, one of the prerequisites for PMP certification. This comes at no extra cost, so you can save money while working towards your career.
Pay For Support: Although ExamsPM offers a highly efficient email support team, it is only for people who buy the exam simulator and online course bundle. Unfortunately, this means that their support is locked behind the full purchase price. Still, each tier is well worth the price of entry; however, it's disappointing to not have access to support in the lower tiers.
Outdated Content: Unfortunately, many users have reported outdated questions and content provided by ExamsPM. This is important since updated content plays a huge roll in passing the exams.
Navigational Challenges in Course Material: Some users have reported that navigating through the ExamsPM course materials can be somewhat cumbersome. This can lead to a less seamless learning experience, potentially hindering the efficient study process, especially for users who are not as tech-savvy or prefer a more straightforward, user-friendly interface.
Bottom Line: Despite providing the necessary 35-contact hours for PMP certification, ExamsPM faces significant drawbacks. The course content is reportedly outdated, and the lack of substantial instructor interaction could hinder learning. Additional costs for full support and navigational challenges in the course material further detract from its overall effectiveness, making it a less ideal choice for comprehensive PMP exam preparation.
---
6. Velociteach PMP Review Course

OVERALL RATING: ★★★★★
Velociteach Includes:
1,800 Practice Questions

40+ Hours of Lectures

4 Full-Length Practice Exams

100% Money-Back Gaurantee
Velociteach PMP Pros & Cons:
Comprehensive Exam Outlines: Velociteach really wants you to understand the PMP exam down to its core. In order to do so, they give you a series of exam outlines that break the test down into three key parts. Each key part is then further split into 10 areas of study. Essentially, each aspect of the exam can be tackled as a bite-sized session through lectures and exam outlines.
Audio/Video Lectures: In addition to their exams, Velociteach also comes with a series of audio and video lectures. Each lesson comes with a set of quizzes and practice sheets to ensure you really understand what's being taught to you; it's a great way to keep track of your study progress. In total, Velociteach courses come with 47 contact hours of video and audio instruction.
Limited Subscription Time: Currently, you can only sign up for a 1-month, 3-month, or 6-month access period for PMP review. Unless you're able to devote all of your time to studying, this just might not be enough for some people. Until Velociteach expands its access periods, you may end up needing to re-enroll once or twice.
Focused Approach: While Velociteach provides in-depth coverage of certain topics, it might not offer as broad a range of subjects as some other courses. This more focused approach could be a disadvantage for students who are looking for comprehensive coverage of all PMP exam areas.
Resource Availability: Some users have noted that the variety and volume of practice questions and resources provided by Velociteach are not as extensive as other leading PMP prep courses. This could limit the scope of practice and exposure to a wide range of exam-like questions.
Bottom Line: Velociteach has a lot to offer, but it's hard to recommend a course with such a limited access time. If you're a fast worker or are willing to pay a little extra for content, then this course is perfect for you. Otherwise, consider the other options on this list.
---
How We Picked The Best PMP Review Courses
There are tons of companies offering online review courses for project management certifications. So why did we pick these ones over all the rest?
Any project manager will tell you that attention to detail is extremely important to their profession. So it's important that any company offering to help you pass the PMP exam meets these detailed criteria:
They use the most recent edition of the PMI's

Project Management Body of Knowledge

(PMBOK) to structure their curriculum.

Their prep courses meet the

35 contact hour requirement

to sit for the PMP exam.

Their instructors are licensed PMPs with professional experience managing projects.

They have verified reviews from real people who have used their courses to pass their exams.
All of the courses we've listed above meet these mandatory requirements— but that's not the only reason that we picked them. All of these prep courses go above and beyond to provide the most effective educational resources for enrolled students, even if they approach PMP exam preparation in different ways.
---
How To Choose The Best PMP Training Course For You
No two students are alike; we all have different strengths, weaknesses, and preferences that determine the way in which we absorb information.
If you're unsure which of these courses is the best fit to help you pass the PMP exam, you can easily figure it out by identifying your personal learning style. When we recommend educational materials to students, we use Howard Gardner's theory of multiple intelligences as the basis.
Here are some examples of different learning styles. Check them out and see if you fit the description for any of them!
Spatial vs. Linguistic Intelligence
These two categories are also sometimes defined as visual and audible learning.
Someone with high spatial intelligence would be considered an excellent visual learner and find it easier to absorb knowledge when presented through diagrams, charts, and other visual representations of data. If you're a visual learner, you should pick a PMP review course with a lot of video lectures and slideshows.
On the other hand, linguistic intelligence is typically connected with audible learners, who find it easier to understand information that is spoken to them. Students with this form of intelligence can benefit from video lectures as well, although they may prefer to only listen to the audio without any visual accompaniment.
Both spatial and linguistic learners can benefit from textbooks that are well-written and have lots of detailed visual elements.
Interpersonal vs. Intrapersonal Intelligence
These two learning styles can be simplified as extroverted versus introverted.
A student with interpersonal intelligence will have an easier time learning in a collaborative environment with other students. If you prefer to learn in this kind of setting, look for a PMP review course with live classes and community features like an online forum.
Alternatively, intrapersonal intelligence is seen in students who prefer to learn on their own, with little to no input from others. PMP review courses with a lot of practice questions, study texts, and flashcards are a good choice if you're this kind of learner.
---
Frequently Asked Questions about the PMP Exam
Still unsure about the ins and outs of becoming a Project Management Professional? Here are some answers to commonly asked questions about the PMP exam:
What is PMP training?
The training process to become PMP certified involves learning about project management methodology. Stanford University defines this methodology as the incorporation of five phases: planning, executing, monitoring, controlling, and closing. 2
Is PMP training really worth it?
If you want to earn more money in a professional management position, yes! According to data gathered by the Project Management Institute (PMI), PMPs can earn 25% more than noncertified project managers in the USA. Additionally, your earning power can increase by an extra 30% over ten years of employment if you maintain this credential.3
What is the best online PMP training?
The best online resource for PMP review will depend on your individual preferences. BrainSensei is highly recommended because it has a unique design that helps you stay motivated when studying while still containing the relevant study material and meeting the full contact hour requirement.
How do you rate this PMP training course review?
Bryce Welker is a top-notch expert in business and education. As a dynamic speaker, expert blogger, and regular contributor to Forbes, Inc.com, Business.com, AccountingToday.com, and Entreprenuer.com, he has helped readers boost their careers with his extensive knowledge. With a track record of founding over 20 innovative test prep websites, Bryce has helped countless students and professionals pass their certification exams and achieve their dreams. Bryce Welker is the ultimate guide to help you succeed in your career or education.