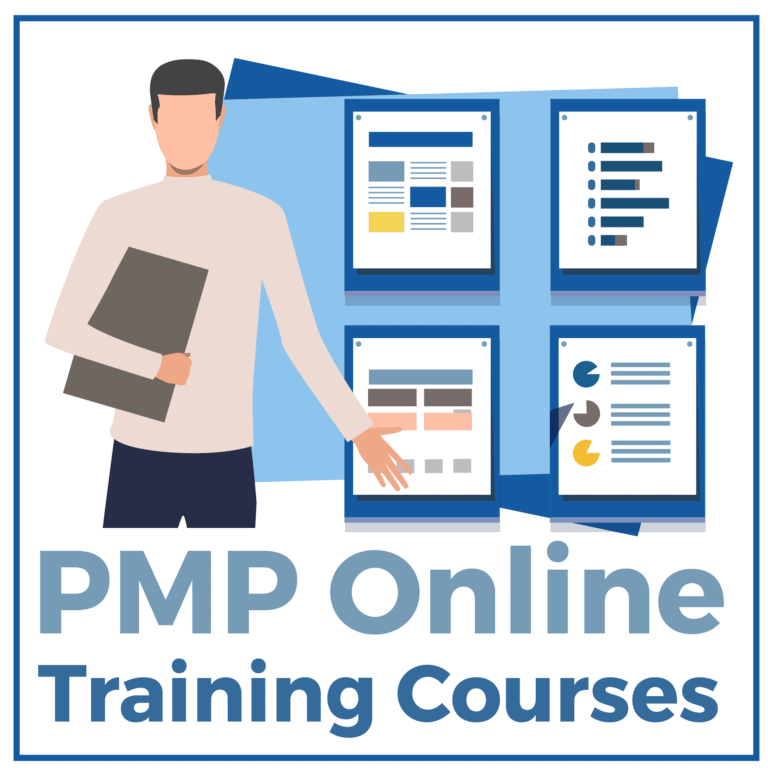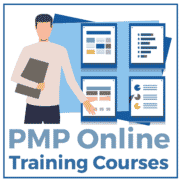 Trying to select the best PMP course can be a challenge. There is so much information to digest and a multitude of different courses to choose from. We have simplified this process for you so that the selection process is easy.
The difference between successfully passing or failing the PMP exam largely depends on how well your study materials prepare you. Using an online PMP training course that doesn't match your learning style can cause you to score lower and even fail your exam, costing you months of study time and additional exam fees. CRUSH is here to make sure that doesn't happen!
We have researched and reviewed every major online project management course on the market so you don't have to! The comparison chart below will help you determine which registered education provider's study materials best fit your needs.
Here are the Top 7 Best Project Management Professional (PMP) Online Training Courses & Study Materials in 2020 (October):
How do you rate Brain Sensei PMP Review?
---
Brain Sensei PMP Review (Rank: #1)


OVERALL RATING: ★★★★★
Brain Sensei Pros & Cons:

Interactive Lessons with Storytelling:Unlike competing PMP courses, Brain Sensei will draw you into a story of a female Samurai who overcomes project planning challenges in Feudal Japan. What this registered education provider prioritizes is the creation of a memorable learning experience. After all, when you receive information in the form of a story, it's easier to absorb and recall it at a later date.

Your Own Personal Sensei (Instructor): Brain Sensei understands that self-studying with slide shows is not very engaging. That's why they give you your own personal animated sensei! He acts as your teacher throughout the online course, offering any additional help or questions you may run into.

35 Contact Hours Included: Since Brain Sensei is a Registered Education Provider (REP) with the Project Management Institute (PMI), you will receive the 35 hour requirements for the PMP exam. This course is a great way to maximize your study time without having to pay extra for a course that will let you gain contact hours.

Course Design: While other courses have flashy technology and an innovative website layout, this course is pretty basic and lacking in terms of design. This may be preferred since it is a direct and to-the-point way of learning. There won't be any distractions that take your focus away from studying.
Bottom Line: What sets this course apart from every single other PMP online study program on the market is their gamified narrative structure. Students even have a virtual instructor in the form of a cartoon Sensei!
Brain Sensei PMP Online Training Discounts & Promo Codes
PM PrepCast PMP Course (Rank: #2)

OVERALL RATING: ★★★★★
PM Prepcast Pros:

One-on-One Coaching: You'll get personalized coaching if you sign up for the PM PrepCast Executive course or purchase PMP Coaching separately. One-on-one coaching from a PMP expert will guide you through the most challenging parts of the training course and give you every opportunity to get your questions answered by a pro.

PMP Exam Simulator: The exam simulator allows you to prepare for the 4-hour PMP exam with very realistic practice questions under test-like conditions. PM PrepCast's Executive package includes up to 8 simulated exams with 1,600 practice questions. You get 90 days of access to the PMP exam simulator from the day you take the first simulated exam.

Mobile Options: PM PrepCast is available for your phone, tablet, or computer, so you can study on the device that is most convenient for you. The videos have been optimized for use with iTunes, regardless of your device (you don't have to use an iPad, iPhone or iPod). In as little as 45 minutes you will have access to the entire workshop from your handheld device or tablet!

35 Contact Hours Included: If you complete the PM PrepCast course and pass the class's final exam, you can print the 35 Contact Hours Certificate, which is a prerequisite for the PMP exam. Take advantage of this bargain embedded in the course – getting the additional 35 Contact Hours in a separate course will cost you $150 or more.
Bottom Line: Students who enroll in PM Prepcast's PMP online training will receive all of the tools and training needed to become a professional project manager. This includes coaching, contact hours, exam simulations, and even a handy mobile app.
PM PrepCast PMP Review Discounts & Promo Codes
ExamsPM PMP Training Course (Rank: #3)
OVERALL RATING: ★★★★★
ExamsPM Pros & Cons:

Contact Hours:
ExamsPM
's training course has a value beyond its ability to prepare you for the test. It also gives you a 35-
contact hour
certificate upon completion: one of the prerequisites for
PMP certification
. This comes at no extra cost so you can save money while working towards your career. Furthermore, the course comes with thirty additional
PDUs
toward recertification. Consequently, thanks to that you can maintain your certification while working towards the PMP.

Free Content: Curious about what kind of content is on offer? Check out the free content that ExamsPM provides! Doing so will help you get familiar with the service before deciding if you want to pay for it. Their content includes a study guide, practice exams, a formula guide, and even a free course. Alternatively, few PMP services (or certification exam materials in general) are confident enough in their material to let you see so much of it before you pay!

Pay For Support:
Although
ExamsPM
offers a highly efficient email support team, it is only for people who buy the exam simulator and online course bundle. Unfortunately, this means that their support is locked behind a $579 purchase. Honestly, each tier is well worth the price of entry; however, it's disappointing to not have access to support in the lower tiers.
Bottom Line: ExamsPM is a competitive and high-quality course for project managers looking to pass the PMP. Everything about this course is designed to make the process easy and fast, and in just six weeks you'll be PMP certified. Definitely check ExamsPM out!
ExamsPM Discounts & Promo Codes
PM Master Prep (Rank: #4)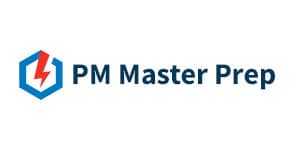 OVERALL RATING: ★★★★★
PM Master Prep Pros & Cons:

Unlimited Access:
The truth is a project manager never really stops learning. Even after you pass the PMP exam and become certified, you may need to come back to your study materials in order to refresh your memory on important terms and concepts. Fortunately, PM Master Prep's
Success Masterclass
offers lifetime access, so you'll always be able to consult this resource in the future.

Unique Case Studies:
PM Master Prep approaches their case studies in a different way from every other registered education provider on this list. In a similar vein to
BrainSensei
, these cases are combined into one long-form case story. The continuity makes it easier for online PMP candidates to stay engaged while learning important info to pass their certification exam.

No Memorization:
If you're sick of staying up all night staring at flashcards, PM Master Prep is right up your alley. This is the cure for the common PMP review course, distilling the essence of the exam and the actual experience of working as a project manager. Everything's still based on the PMBOK— they're just applied to the real world!

Limited Tech:
As an online prep course, PM Master Prep offers an average experience. It'll get the job done, but it's far from the most technologically advanced option available to PMP candidates. The addition of adaptive learning software or mobile device compatibility would help to bring this course into the future of online education.
Bottom Line: Truthfully, there isn't too much that really makes PM Master Prep stand out. However, it's still an extremely well-designed PMP prep course that will be a tremendous help to any student who enrolls in it. Better yet, they offer a substantial volume of practice questions and flashcards for a very reasonable price; that alone might make it worth your attention!
Grey Campus PMP Review Course (Rank: #5)
OVERALL RATING: ★★★★★
Grey Campus PMP Pros & Cons:

One-on-One Time with an Instructor: Instructors have 10+ years' experience in Project Management, and are active PMP certificate holders, so you know you will be getting great instruction when you get your individual coaching time. You also get 24/7 customer support and access to a 30-day instructor helpline if you are in between live PMP class sessions.

1 Full Year of Access: GreyCampus gives you access to their PMP Certification program materials for 12 months, which is several months more than most competitors. You'll have more than enough time to learn and practice the material before the exam. Note that you only get 30 days to take advantage of the instructor helpline, so be sure to schedule your PMP certification exam prep to maximize the use of that feature.

100% Money Back Guarantee: GreyCampus offers a 100% money back guarantee if you do not pass the Project Management Professional exam the first time you take it. You must take the PMP certification exam within 14 days of completing the course completion, finish the entire course, pay all enrollment fees, and pass 2 of the Mock Tests in the GreyCampus portal with a score of at least 75% to qualify.

Mobile App: GreyCampus has a mobile app for Android users with some free content as well as access to 13 knowledge area exams and more than 200 flashcards. This is a nice extra because you will want to study in between your live PMP classes whenever you have time in order to get the most out of the course. Unfortunately, there is no app for iOS devices.
Bottom Line: All of the instructors associate with GreyCampus are highly experienced and their Android mobile app is convenient for students on the go. They also offer a full year of access to their material.
CyberVista PMP Training Course (Rank: #6)

OVERALL RATING: ★★★★★
CyberVista PMP Pros & Cons:

Cloud Synchronization:

Thanks to the use of powerful cloud storage, you can access CyberVista's PMP review materials on different devices and seamlessly continue from your last stopping point. And since their course dashboard is designed to accommodate mobile devices, you won't have any issues using your smartphone or tablet for studying!

Discounted Package:
If you're already enrolled in a full PMP review course and just need a quick supplement, CyberVista offers an extremely affordable practice exam package. This is a great way to get some last-minute cram materials without having to pay any renewal fees if you're taking the PMP exam for a second time.

Limited Library:

It's nice that CyberVista's PMP review course is so inexpensive, but this comes at the cost of volume. Compared to most other prep courses, you'll have significantly fewer practice questions, video lecture hours, and other study materials if you choose this study package.
Bottom Line: While it's not quite good enough to crack the top five PMP courses, CyberVista is a fantastic resource for students who want a quick and affordable supplement to their study schedule— especially if they want some good last-minute cram materials they can access on their smartphone.
BrainBOK Online PMP Training (Rank: #7)
OVERALL RATING: ★★★★★
BrainBok PMP Pros & Cons:

Great Price: For just $149, you can get the whole PMP Pro package for 180 days, including access to 1,000+ questions and 3 full-length practice exams. If that is too much money, you can always start with Premium subscription for only $59.99 or the PMP Plus Subscription for $109.99 or buy individual practice exams or study components separately!

ITTO Explorer Tool and Excellent Flashcards: Need more help with Inputs, Tools and Techniques, and Outputs (ITTO)? BrainBOK's ITTO Explorer will bring you up to speed on each Process Group and Knowledge Area with this dynamic tool. With any paid subscription you will also get 2,000 pre-made flashcards that will help you memorize all the most important material and to avoid learning gaps.

No Video Lectures or Live Instruction: If lectures are your preferred way of learning the material, this course may not be for you. BrainBOK keeps prices low, but you have to cover the material on your own without live or online lectures to explain the information.
Bottom Line: Students who are looking for high-quality video lectures will be disappointed by BrainBOK's online PMP course. However, their low price tag and thousands of free flashcards are nice compensatory features.
PM Campus PMP Training Online (Rank: #7)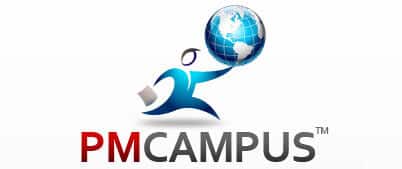 OVERALL RATING: ★★★★★
PM Campus Pros & Cons:

E-Coaching Available: Options include a help desk and "ask an expert" feature, however, you can also pay for additional, live E-coaching to augment your prep course. This is ideal if you want to identify and work on your weak areas under the guidance of an experienced tutor, are struggling to remain motivated in an online course, or need additional help answering questions and practice problems.

Free Trial & Mock Exam: A free trial gives you access to the online Training Center and includes content from the Platinum PMP Prep Exam Bundle. There is also a free PMP mock exam with 200 practice questions. The free trial allows you to try before you buy to make sure the course you choose is the best match for your situation.

Limited Number of Practice Questions: With only 600 practice questions and three full-length simulated exams, PMCampus lags behind other PMP course competitors. As the saying goes, practice makes perfect, and it is always better to practice many different questions to prepare for the actual exam.
Bottom Line: Unfortunately, PM Campus doesn't offer very many questions for students to answer in their PMP prep course. Fortunately, they do provide several options for reaching out to a counselor or instructor.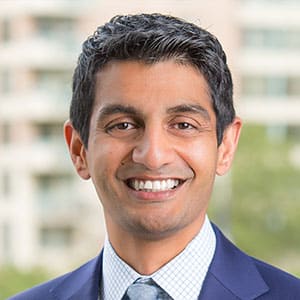 Amit Patel is the founder and chief writer for Crush the PM Exam. A lifelong student, Patel's desire for career growth led him to research the many different certifications and career opportunities in the world of project management. Armed with this knowledge, Patel's new passion is for sharing what he's learned with his fellow students so they can achieve their dream careers.