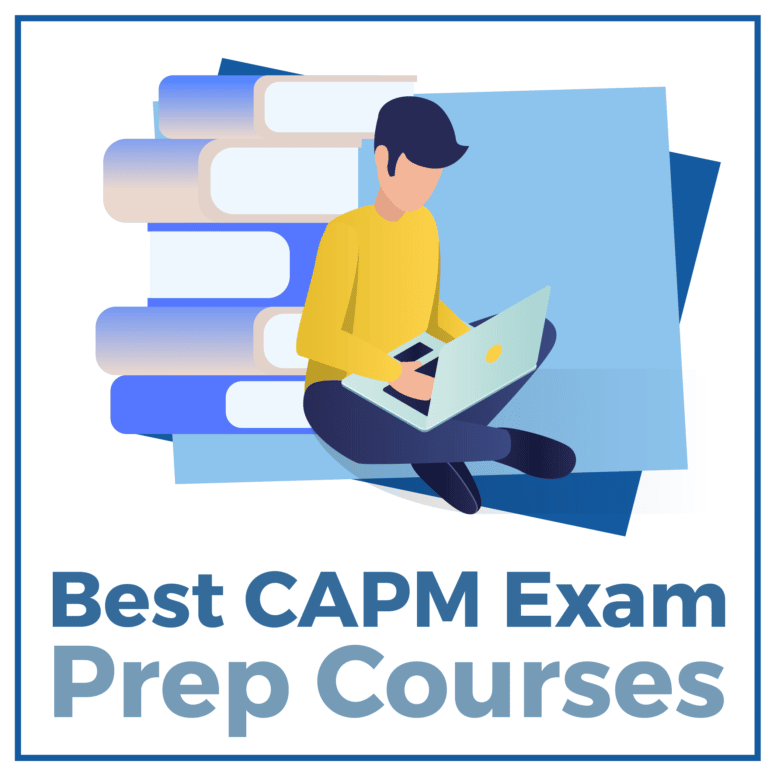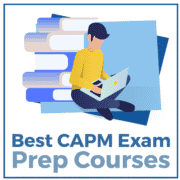 On your journey towards receiving your CAPM Certification it is important to select the right CAPM exam prep course. Browsing the web to find that perfect course can be frustrating. We are here to end that frustration with our simplified comparison charts and insightful market research to help you make the best decision possible. If you are going to be spending many hours studying, it's crucial to find the course that best fits your learning style and background so that your time is not wasted. So here's the good news, we have researched and reviewed every major online CAPM training course on the market so you don't have to! The comparison chart below will help you determine the study materials which best fit your needs.
---

---
Top 6 Best CAPM Training Course Comparisons
Simplilearn CAPM Course
How do you rate Brain Sensei CAPM Review?
---
Brain Sensei CAPM Exam Prep Course (Rank: #1)

OVERALL RATING: ★★★★★
Completely Different: The biggest draw for Brain Sensei's CAPM review course is that it's a completely different experience from any other online prep course currently available for the project management field. Having perfected their format with a PMP prep course, this company has applied a fascinating interactive storytelling technique to the CAPM exam, which must be experienced firsthand to fully appreciate. Fortunately, they offer a free trial that allows you to do exactly that!
Assessments and Supplements: Without the same dry format as many other CAPM prep courses, you might think that Brain Sensei can't provide you with the same level of education and help you pass your exams. However, you'd be wrong— while not having an identical online classroom experience, this course does still provide lots of useful learning tools. These include multiple assessment quizzes to track your progress, several full-length practice exams, and hundreds of unique practice questions.
Guaranteed to Help You Pass: Enrolling in Brain Sensei's prep course is the easiest and most entertaining way to meet your 23 contact hour requirement for the CAPM exam. Additionally, the content contained in this course is guaranteed to prepare you for a passing score with 100% certainty. This means that in the unfortunate event that you fail your exam despite using their material, you will be compensated appropriately by Brain Sensei.
Access Period: For the vast majority of students, the 6-month access period provided by this prep course should be more than enough to prepare them for the CAPM exam. However, there are some courses available to students that offer much longer access periods, with some even offering unlimited access for a one-time payment. Unfortunately, Brain Sensei is not one of these courses, so you may need to look elsewhere for further assistance once your initial 6 months are up.
Bottom Line: Brain Sensei's educational resources are entirely unique from anything else out there, but they're still backed by expert instructors and approved by the top project management organizations. Don't miss out on their one-of-a-kind learning platform!
GO TO BRAIN SENSEI CAPM REVIEW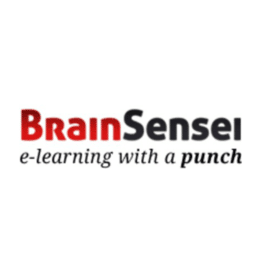 Get $50 OFF Brain Sensei CAPM
41 uses today
Last Used: 1 hours ago
PM PrepCast CAPM (Rank: #2)


OVERALL RATING: ★★★★★
Easy-to-Understand Content: The creators of PM PrepCast for the CAPM understand that the material can be complex and difficult to understand, that's why the course is in everyday English and not the overly-complicated language within the PMBOK Guide. The lessons are also based on student and expert feedback, so you know the 10 lessons have been designed to be the best way for students to learn tricky concepts.
Mobile Access: You can use the PM PrepCast for CAPM review course anywhere you go with the mobile "Personal CAPM Trainer." If you want to study on your drive to work, while you're walking your dog, during your lunch break at work, or anywhere else, you can as long as you have access to your tablet or smartphone.
23 Contact Hours: While using the PrepCast CAPM review course, you will also be completing your 23 contact hour requirement that is necessary in order for you to apply for the exam. Since it is a PMI Registered Education Provider, PrepCast has been used by thousands of students to satisfy this prerequisite and save money.
No Free Demo: The PrepCast CAPM review course has a lot of impressive features such as its large practice question bank and hours of video lessons, but it does not offer a free trial of the course. However, it does offer a 90 day money back guarantee if you end up not liking the course.
Bottom Line: The PMPrepcast CAPM study course is extremely user-friendly and designed with a focus on the modern student. They offer an easy to understand curriculum with full mobile compatibility.
PM Master Prep CAPM (Rank: #3)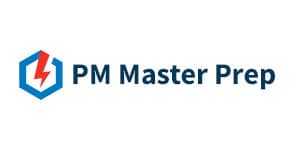 OVERALL RATING: ★★★★
Tons of Questions: When it comes to value for your money, you won't be disappointed with PM Master Prep's CAPM Super Simulator. That's because it contains over 1,000 practice questions that can be made into customized mock exams, perfect for drilling key project management concepts and ideas into your head for test day.
Unique Teaching Style: Are you tired of the same old study materials and online certification courses? If you're burned out from multiple prep classes and want to try something different, this is an excellent option. PM Master Prep founder Scott Payne designed his learning materials to cut through all the unnecessary fluff in order to distill the core concepts and important lessons provided by the PMBOK.
Try Before You Buy: Although the Test Demo of PM Master Prep's study materials are based around PMP content, it's still an excellent way to see what their CAPM prep course has to offer before you make a purchasing decision. Seeing how the mock exams and practice questions are organized will help you understand whether or not this is the ideal method for you to study for the exam without having to put down any of your own money.
Superfluous Course: Despite being a well-made course that covers the content of the CAPM exam, PM Master Prep gives the impression that this specific course is an afterthought when compared to their PMP study materials. Rather than focus entirely on creating a whole new platform for the unique challenges faced by CAPM students, they simply applied their PMP structure to the subject matter instead. This isn't a bad thing, since these two certification exams have a lot in common. However, it may still be cause for concern.
Bottom Line: PM Master Prep doesn't approach any of their subjects in a traditional way, whether it's the CAPM or PMP exam. To that end, this is a tremendous success and an excellent resource for students tired of the same old thing. However, they clearly have more focus on other certifications, so you might not receive an equivalent experience when compared to their other courses on offer.
GreyCampus CAPM (Rank: #4)

OVERALL RATING: ★★★★★
High Exam Pass Rate and Accreditation: Having trained more than 15,000 trained professionals and boasting a higher than a 97% pass rate on the CAPM exam, GreyCampus can be trusted to get the job done when it comes to passing the CAPM exam. The course is fully accredited by a number of organizations including the PMI.
1 Year access to the Course: You will have an entire year of access to the online course and all study materials. This is several months more than leading competitors (most CAPM courses range from 30-180 days), making it a great choice if you can only study small sections of the test at a time. Note that the instructor helpline feature is only available for 30 days, so you should plan accordingly.
Quality Materials: In addition to the on-demand audio video lectures, you will get a 23 Contact Hours Certificate, simulated exams, flashcards, tool kits, and a complete overview of the PMBoK5 and CAPM Certification exam. A complete program syllabus and agenda that lists all covered topics in the course is available on the GreyCampus website.
No App: Most students appreciate the convenience of studying with an app on their smartphone or tablet while traveling or commuting to work. Unfortunately, GreyCampus does not offer a mobile app to provide additional study options for the CAPM at this time.
Bottom Line: With the quality materials and full year of access included in their CAPM course, it should come as no surprise that GreyCampus has such an impressive student pass rate. It's just a shame that they don't have an app.
Grey Campus CAPM Review Discounts & Promo Codes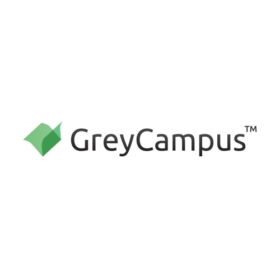 Grey Campus: ITIL Foundation elearning course for just $375
40 uses today
Expires in 4 days
Last Used: 1 hours ago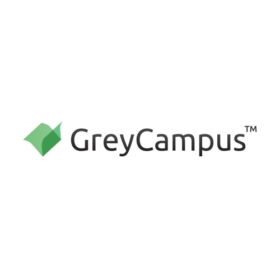 Save 10% on Grey Campus Live-Online and Live
39 uses today
Expires in 9 days
Last Used: 1 hours ago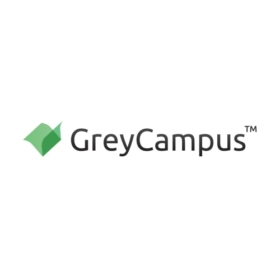 Save 50% on Grey Campus Self-Learning Courses
41 uses today
Expires in 1 day
Last Used: 1 hours ago
View More
Velociteach CAPM (Rank: #5)

OVERALL RATING: ★★★★★
Flexible Course Format: Velociteach appeals to students of all types. If you're a visual learner, then you'll really enjoy working with interactive process sheets and video content. On the other hand, if you have tough staying organized while working, Velociteach's Study Schedule will help keep you on task and learning at a comfortable pace.
Video Content: In addition to their practice tests, Velociteach also offers a series of video lectures. Because these are available on demand, certain features have been added to make them more convenient for you. Every video comes with a full transcript that you can follow along with. Plus, lessons can be started and stopped at will to make taking notes easier.
Media Center: All Velociteach courses come with access to a media center based on your course's subject matter. These include formula sheets, course takeaways, study guides, and much more. This is a valuable self study resource that pairs excellently with the lecture based course format.
Limited Trial: Velociteach does offer a free trial for their content, but you can only access it for one day. That simply isn't enough time to form an opinion in their course— a week would be much better at demonstrating their full educational potential.
Bottom Line: Velociteach offers a highly effective CAPM course at a very fair price. You'll be able to stay engaged and informed with their online coursework, no matter how you prefer to learn!
LEARN MORE ABOUT VELOCITEACH CAPM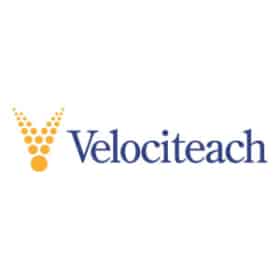 Save 15% off Velociteach PMP, CAPM, PMI-ACP Classes
37 uses today
Last Used: 8 hours ago
CyberVista CAPM (Rank: #6)

OVERALL RATING: ★★★★★
Performance Tracking: CyberVista's strongest selling point is the use of powerful technology to enhance their effective CAPM study materials. This means that you can keep tabs on your overall exam readiness as you progress through each of their video lectures and practice tests right in the course dashboard.
High Versatility: How do you like to study for your exam? If you want to focus on one or two topics, CyberVista allows you to craft custom practice quizzes for that purpose. But if you prefer to practice in a realistic exam environment, their platform allows you to do this as well.
Flash Cards: Although they're only available in digital format, the 975+ flashcards included with CyberVista CAPM review can be extremely helpful at improving your memory of core project management concepts. You can even take them with you on the go thanks to their full mobile compatibility.
Video Content: CyberVista makes an attempt to provide students with helpful educational video content. However, their CAPM prep course only includes just over four hours of lectures, which is far less than most other courses on the market.
Bottom Line: Give CyberVista CAPM Review a try if you like practicing with flashcards or customizable quizzes at home and on your mobile device. But if you just want some good video lectures, you'll be better off looking elsewhere.
LEARN MORE ABOUT CYBERVISTA CAPM
Simplilearn CAPM (Rank: #7)

OVERALL RATING: ★★★★★
Established Company with Proven Success: Simplilearn is the largest certification training provider in the world, with more than 2,000 certified and experienced trainers who have trained more than 400,000 professionals. Accredited by PMI, the CFA Institute and other industry leaders, Simplilearn's overall 98.6% pass rate for first time test-takers makes it an excellent choice.
Price & Refund Policy: For $399 you'll get 9 hours of quality e-Learning content, 23 PDUs, 2 CAPM simulation exams, 12 chapter-end quizzes, a downloadable e-book for 30 days. If you need more time. Simpli Learn also offers a 3-day money back guarantee if you decide their course is not a good fit.
Free Course Preview: Check the course website for an 18 minute preview of the CAPM course and watch the first three short lectures in the first lesson for free. This will give you a good idea about the setup of Simplilearn's course to determine if it is the right choice for you.
Fewer Videos and Less Instructional Content: Simplilearn is a budget option, so it offers considerably less content than many of its competitors. You'll only get 9 hours of online content and fewer practice questions compared to more than 20 hours and hundreds of practice questions included in courses offered by other leading training companies.
Bottom Line: With a free course preview and recommendations from PMI and the CPA institute, students can rest assured that SimpliLearn will provide the CAPM education they need to succeed.
Certification Academy CAPM (Rank: #8)

OVERALL RATING: ★★★★
Multiple Formats: All Certification Academy courses are offered both online and in person. That way you have more freedom when choosing how to prepare for the exam. All the content is the same; the only difference is whether you learn it through live lectures or webinars.
Extra Materials: In addition to the course, you'll also gain access to a set of bonus study materials. These include a study guide, a set of textbooks, and over 1,000 practice questions. Using these to supplement lecture content will go a long way towards increasing your chances of passing the CAPM exam.
Teaching Styles: Certification Academy believes that the best teaching styles are inclusive for the whole class. That's why each course emphasizes interactions and conversations between students and their teachers. Doing so creates a collaborative approach to studying that helps you learn while staying motivated.
Flashcards: Unfortunately, the boot camp structure of Certification Academy's course means it doesn't focus on long-term study techniques like flashcards. Although they still have plenty of material to offer, there are no flashcards included with any of their courses.
Bottom Line: Certification Academy's CAPM course is well worth your time. Their collaborative teaching style combined with the included materials ensures that you learn everything you need to know.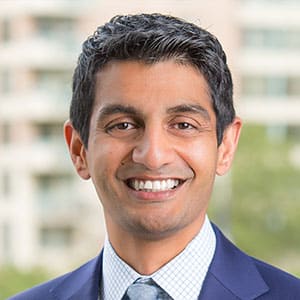 Amit Patel is the founder and chief writer for Crush the PM Exam. A lifelong student, Patel's desire for career growth led him to research the many different certifications and career opportunities in the world of project management. Armed with this knowledge, Patel's new passion is for sharing what he's learned with his fellow students so they can achieve their dream careers.