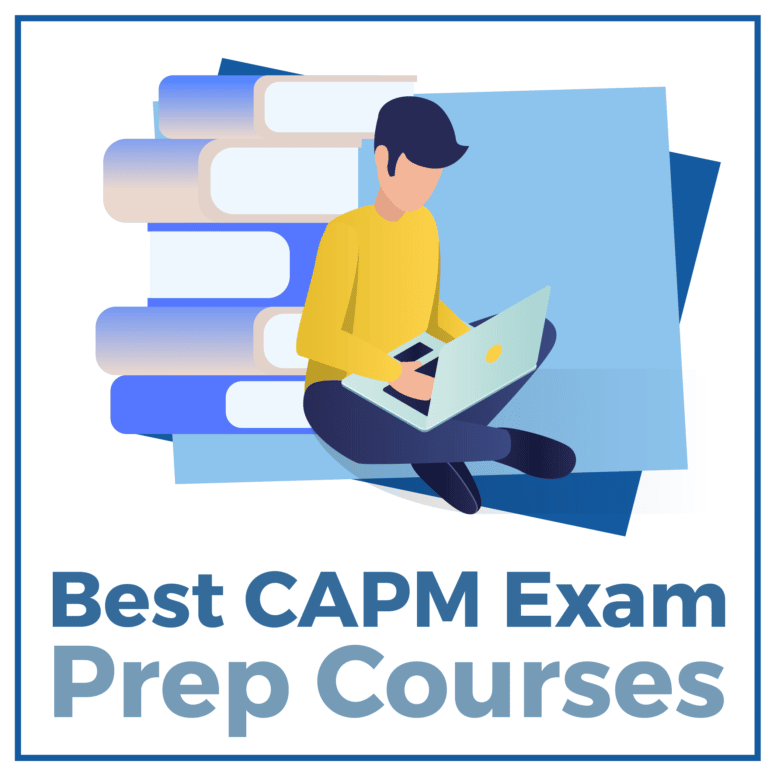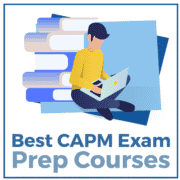 On your journey towards receiving your CAPM Certification, it is important to select the right CAPM exam prep course. Browsing the web to find that perfect course can be frustrating. We are here to end that frustration with our simplified comparison charts and insightful market research to help you make the best decision possible.
If you are going to be spending many hours studying, it's crucial to find the course that best fits your learning style and background so that your time is not wasted. So here's the good news, we have researched and reviewed every major online CAPM training course on the market, so you don't have to! The comparison chart below will help you determine the study materials which best fit your needs.
---

---
Top 6 Best CAPM Training Course Comparisons
Grey Campus CAPM Course
Velociteach CAPM Review Course
How do you rate Brain Sensei CAPM Review?
---
Brain Sensei CAPM Exam Prep Course (Rank: #1)

OVERALL RATING: ★★★★★
Completely Different: The biggest draw for Brain Sensei's CAPM review course is that it's a completely different experience from any other online prep course currently available for the project management field. Having perfected its format with a PMP prep course, this company has applied a fascinating interactive storytelling technique to the CAPM exam, which must be experienced firsthand to fully appreciate. Fortunately, they offer a free trial that allows you to do exactly that!
Assessments and Supplements: Without the same dry format as many other CAPM prep courses, you might think that Brain Sensei can't provide you with the same level of education and help you pass your exams. However, you'd be wrong— while not having an identical online classroom experience, this course does still provide lots of useful learning tools. These include multiple assessment quizzes to track your progress, several full-length practice exams, and hundreds of unique practice questions.
Guaranteed to Help You Pass: Enrolling in Brain Sensei's prep course is the easiest and most entertaining way to meet your 23 contact hour requirement for the CAPM exam. Additionally, the content contained in this course is guaranteed to prepare you for a passing score with 100% certainty. This means that in the unfortunate event that you fail your exam despite using their material, you will be compensated appropriately by Brain Sensei.
Access Period: For the vast majority of students, the 1-year access period provided by this prep course should be more than enough to prepare them for the CAPM exam. However, there are some courses available to students that offer much longer access periods, with some even offering unlimited access for a one-time payment. Unfortunately, Brain Sensei is not one of these courses, so you may need to look elsewhere for further assistance once your initial 6 months are up.
Bottom Line: Brain Sensei's educational resources are entirely unique from anything else out there, but they're still backed by expert instructors and approved by the top project management organizations. Don't miss out on their one-of-a-kind learning platform!
GO TO BRAIN SENSEI CAPM REVIEW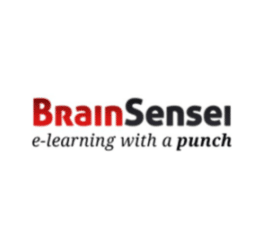 Brain Sensei Coupon: $50 Off CAPM Exam Prep Course
25 uses today
Last Used: 1 days ago
---
Dooey CAPM (Rank: #2)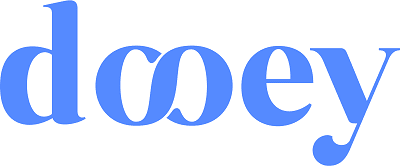 OVERALL RATING: ★★★★
Saves You Time: One of the great things about Dooey's CAPM course is that you don't have to spend several months working through it all. It's an online bootcamp, which means it covers all the relevant material at an accelerated pace. If you can set aside the time to study and keep up with it, this is the fastest way to effectively prepare for your test and start your career.
Practice Makes Perfect: Dooey includes 252 practice questions. Combined with more than 48 videos of quality CAPM lectures, ensuring you'll have plenty of practice and confidence when taking the full exam, since you can rehearse it several times first!
Certificate of Achievement: After completing Dooey's CAPM prep course, you'll earn a certificate of completion that can be an excellent addition to your resume. Although this isn't the same thing as being officially certified by the PMI — you'll still need to complete that step after finishing this course — the extra certificate demonstrates your competence to potential employers.
Limited Features: Since this is an online bootcamp, Dooey doesn't offer the same features as other CAPM review courses. If you're looking for flashcards, adaptive learning, or mobile access, this course won't have what you're looking for.
Bottom Line: If you want a fast-paced prep course at a great price, that will quickly prepare you for your project management career, Dooey is an excellent choice.
---
GreyCampus CAPM (Rank: #3)

OVERALL RATING: ★★★★★
High Exam Pass Rate and Accreditation: Having trained more than 15,000 trained professionals and boasting a higher than 97% pass rate on the CAPM exam, GreyCampus can be trusted to get the job done when it comes to passing the CAPM exam. The course is fully accredited by a number of organizations, including the PMI.
1-Year Access to the Course: You will have an entire year of access to the online course and all study materials. This is several months more than leading competitors (most CAPM courses range from 30-180 days), making it a great choice if you can only study small sections of the test at a time. Note that the instructor helpline feature is only available for 30 days, so you should plan accordingly.
Instructor-led live Bootcamp: Led by an expert, this intensive 3-day training provides in-depth knowledge and guidance. You'll receive a 23-contact hour certificate, along with a comprehensive study plan, 4 simulated exams, and practice questions to ensure you're fully prepared for the exam. With a full year of unlimited access to audio and video lectures, a live mock exam-solving session to clarify any doubts, and instructor mentorship and support throughout your entire preparation journey, our program is designed to maximize your success.
No App: Most students appreciate the convenience of studying with an app on their smartphone or tablet while traveling or commuting to work. Unfortunately, GreyCampus does not offer a mobile app to provide additional study options for the CAPM at this time.
Bottom Line: With the quality materials and full year of access included in their CAPM course, it should come as no surprise that GreyCampus has such an impressive student pass rate. It's just a shame that they don't have an app.
---
Velociteach CAPM (Rank: #4)

OVERALL RATING: ★★★★★
Flexible Course Format: Velociteach appeals to students of all types. If you're a visual learner, then you'll really enjoy working with interactive process sheets and video content. On the other hand, if you have tough staying organized while working, Velociteach's Study Schedule will help keep you on task and learning at a comfortable pace.
Video Content: In addition to their practice tests, Velociteach also offers a series of video lectures. Because these are available on demand, certain features have been added to make them more convenient for you. Every video comes with a full transcript that you can follow along with. Plus, lessons can be started and stopped at will to make taking notes easier.
Media Center: All Velociteach courses come with access to a media center based on your course's subject matter. These include formula sheets, course takeaways, study guides, and much more. This is a valuable self-study resource that pairs excellently with the lecture-based course format.
Limited Trial: Velociteach does offer a free trial for their content, but you can only access it for one day. That simply isn't enough time to form an opinion in their course— a week would be much better at demonstrating their full educational potential.
Bottom Line: Velociteach offers a highly effective CAPM course at a very fair price. You'll be able to stay engaged and informed with their online coursework, no matter how you prefer to learn!
---
Certification Academy CAPM (Rank: #5)

OVERALL RATING: ★★★★★
Multiple Formats: All Certification Academy courses are offered both online and in person. That way, you have more freedom when choosing how to prepare for the exam. All the content is the same; the only difference is whether you learn it through live lectures or webinars.
Extra Materials: In addition to the course, you'll also gain access to a set of bonus study materials. These include a study guide, a set of textbooks, and over 1,000 practice questions. Using these to supplement lecture content will go a long way toward increasing your chances of passing the CAPM exam.
Teaching Styles: Certification Academy believes that the best teaching styles are inclusive for the whole class. That's why each course emphasizes interactions and conversations between students and their teachers. Doing so creates a collaborative approach to studying that helps you learn while staying motivated.
Flashcards: Unfortunately, the boot camp structure of Certification Academy's course means it doesn't focus on long-term study techniques like flashcards. Although they still have plenty of material to offer, there are no flashcards included with any of their courses.
Bottom Line: Certification Academy's CAPM course is well worth your time. Their collaborative teaching style combined with the included materials ensures that you learn everything you need to know.
Bryce Welker is a top-notch expert in business and education. As a dynamic speaker, expert blogger, and regular contributor to Forbes, Inc.com, Business.com, AccountingToday.com, and Entreprenuer.com, he has helped readers boost their careers with his extensive knowledge. With a track record of founding over 20 innovative test prep websites, Bryce has helped countless students and professionals pass their certification exams and achieve their dreams. Bryce Welker is the ultimate guide to help you succeed in your career or education.