PMP Exam Cost: Everything You Need to Know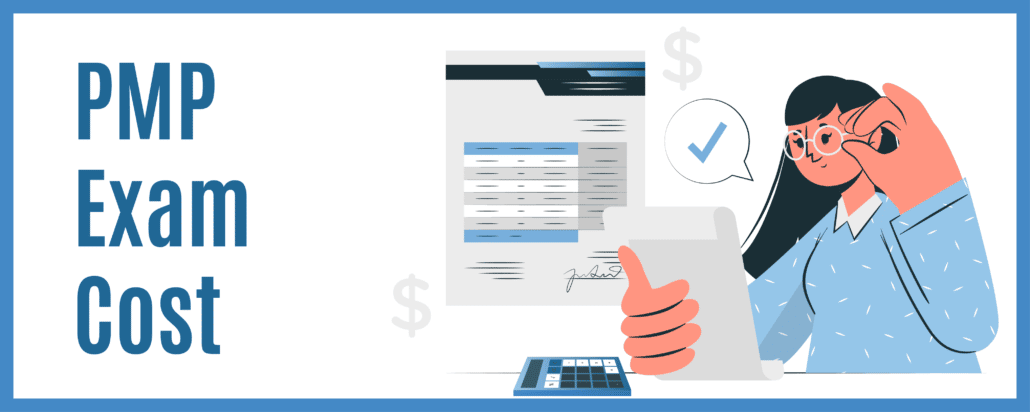 If you're interested in getting your PMP certification, you're probably wondering how much the exam will cost. Unfortunately, the answer isn't as straightforward as you might think since there are a few different factors that can affect the price.
In this article, we'll break down everything you need to know about the PMP exam cost so that you can budget accordingly. We'll even give you more details about the PMP certification exam itself.
Let's dive in!
What Is the PMP Exam?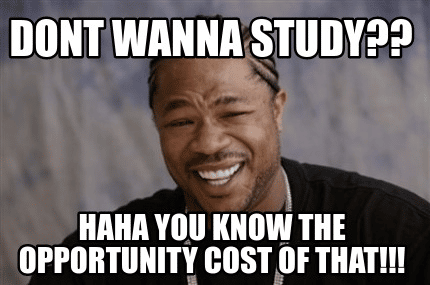 A PMP exam is a test taken to receive certification as a project management professional. It comprises 180 questions spread out over three domains (People, Process, and Business Environment). You need to score 141 out of 175 questions correctly to get a passing score.
But before you can take the PMP certification exam, you must first meet the PMP certification requirements of eligibility outlined by the Project Management Institute (PMI). These are based on the education and experience of the project manager wanting to take the exam.
Once you've met these requirements, you can register for the test and pay the associated PMP exam fee.
Just remember this.
Paying the PMP certification cost itself is just one part of the overall process—you'll also need to factor in the cost of study materials, PMP training courses, as well as any associated travel and lodging expenses.
---
Benefits of Having PMP Certification
When considering the cost of PMP certification fees, many project managers ask themselves, "Is it worth it?"
There are many benefits of having PMP certification.
One of the most important benefits is that it can help you advance your career. With a PMP certification, you can show potential employers that you have the knowledge and skills necessary to become a successful project manager. This can help you get hired for higher-paying and more challenging project management positions.
In addition, having PMP certification can also help you earn more money. Project managers who are certified typically earn 20% more than those who are not certified, according to the Project Management Institute.
Why is this?
This is because employers are willing to pay more for employees who have demonstrated their project management experience. Some are even willing to pay PMP certification training or cover the PMP certification fee.
Finally, having PMP certification can also help you stand out from the competition. With so many people vying for project management positions, going through the PMP certification process can give you an edge over other candidates.
If you are interested in pursuing a career in project management, obtaining your PMP certification is a great way to get started. By becoming PMP certified, you will be able to demonstrate your skills and knowledge to potential employers, earn more money, and stand out from the competition.
---
Understanding the Cost of a PMP Exam
The cost of the PMP exam is not cheap, but it is an investment that can pay off handsomely for an experienced project manager. The examination fee is $405 if you hold a Project Management Institute membership, but it's $555 for non-members.
In addition to the cost of the exam fee itself, there are also a number of other fees associated with becoming a PMP. These include the application fee, as well as the cost to retake the exam if you do not pass on your first attempt.
This brings us to a tough subject: failing the exam.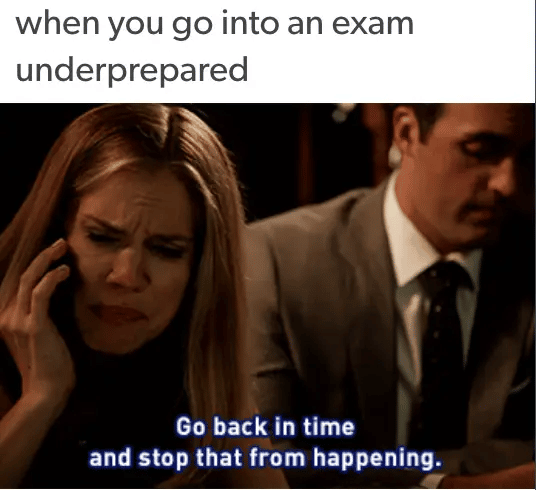 It's important to keep in mind that not all of those who take the PMP test pass the first time. This is why taking the project management certification process seriously is important.
You might be wondering:
What other things will I need to invest in to make sure I don't fail?
This really depends on how serious you are about becoming PMP certified. There are several study aids and other materials that you may need to purchase in order to prepare for the examination. The cost of these materials can vary depending on where you purchase them and how comprehensive you want your study aids to be.
You can also invest in a PMP certification course or take a PMP exam preparation program. But, of course, a PMP training fee will have to be paid.
The good news is that there are a number of ways to reduce the cost of the PMP exam fees. Many employers will reimburse their employees for the exam and study materials cost. Additionally, several scholarships and other financial assistance programs available to help offset the PMP exam fee.
While the cost of the PMP exam may seem like a lot of money upfront, it is important to remember that it is an investment in your career. The skills and knowledge you gain by becoming a PMP can help you land a better job, earn a higher salary, and advance your career.
---
How to Prepare for the PMP Exam
The PMP exam is challenging, and proper preparation is essential for success. However, taking this seriously means you'll only have to do it once.
Here are some tips to help you prepare for the PMP exam:
1. Understand the Exam Format
The PMP exam is comprised of multiple-choice questions and case studies. Familiarize yourself with the exam format so that you know what to expect on test day. You'll also want to make sure you're pursuing the right certification since there are different types.
2. Study the PMBOK
The PMBOK is the primary reference for the PMP exam. Make sure that you understand all of the concepts covered in the book and take lots of notes.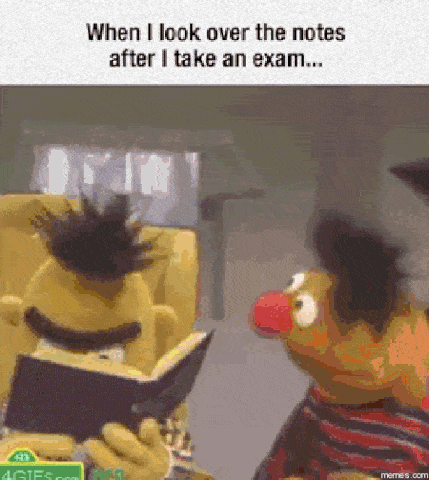 3. Take Practice Tests
Practice tests are a great way to gauge your knowledge and prepare for the exam. There are many practice tests available online and in bookstores. If you sign up for a PMP certification training course, they're usually included. Sometimes the PMP exam cost is covered as well.
4. Hire a Tutor
If you need extra help preparing for the PMP exam, consider hiring a tutor. A tutor can provide personalized attention and help you with specific areas you are struggling with.
5. Get Plenty of Rest
Avoid the urge to cram, and make sure that you get plenty of rest the night before the exam. You will need to be well-rested in order to do your best on the test.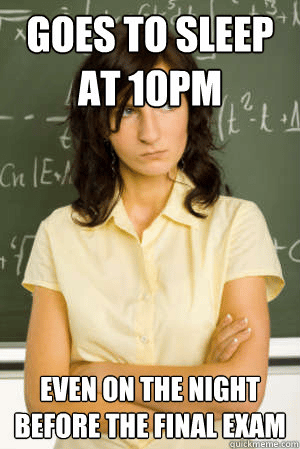 6. Dress Comfortably
Dress in comfortable clothing on the day of the exam. You will be sitting for a long time, and you want to be comfortable during the test.
7. Bring Snacks and Water
Bring snacks and water into the exam room with you. You will not be allowed to leave during the exam, so it is important to have everything that you need with you.
8. Stay Calm
It is important to stay calm during the exam. If you start to feel overwhelmed, take a few deep breaths and focus on the question at hand.
9. Get Project Management Training
Crush the PM Exam helps you to pick the best online PMP exam prep course that can help you prepare for the PMP exam. The review course covers all of the topics on the exam and provides practice questions and practice exams.
If you're ready to get the help you need to pass the PMP exam, check out our top recommended PMP certification training courses.
---
FAQs
How many questions are on the PMP exam?
There are 180 questions on the PMP exam. Of these, 150 are scored questions, and 30 are unscored questions. The unscored questions do not count towards your final score but are used to determine if new questions should be added to future versions of the exam.
How to pass the PMP exam?
There are a number of ways to prepare for the PMP exam, including attending a PMP Exam Prep Course, studying on your own using PMP Study Guides and Practice Exams, or hiring a private tutor.
 But the most tried and true method is with Crush the PM Exam. They offer a comprehensive course that takes you step-by-step through the entire PMP Exam process from start to finish, and their course material is updated regularly to ensure that it's always current with the latest chttps://crushthepmexam.com/how-to-get-into-project-management/hanges to the exam.
How to pass the PMP exam on your first try?
The best way to pass the PMP exam on your first try is to be prepared. You'll only want to cover the cost of the PMP certification exam once. This means knowing the material inside and out and being confident in your ability to apply it. The best way to achieve this level of preparedness is by taking a comprehensive PMP Exam Prep Course like the one offered by Crush the PM Exam.
How long is the PMP exam?
The PMP exam is four hours long. This includes a one-hour break after the first two hours of testing.
How much is the PMP exam?
The cost of the PMP exam is $555 for non-PMI members and $405 if you're a PMI member. Please note that you'll need to factor in any additional costs for study materials, exam prep online courses, etc.
---
Bryce Welker is a top-notch expert in business and education. As a dynamic speaker, expert blogger, and regular contributor to Forbes, Inc.com, Business.com, AccountingToday.com, and Entreprenuer.com, he has helped readers boost their careers with his extensive knowledge. With a track record of founding over 20 innovative test prep websites, Bryce has helped countless students and professionals pass their certification exams and achieve their dreams. Bryce Welker is the ultimate guide to help you succeed in your career or education.