Best PE Exam Review Courses
Earning your FE certification may feel like an end goal for some, but there's no reason to stop your education there. Instead, many recommend continuing and earning a Professional Engineer (PE) license.
Of course, doing so is easier said than done. According to the NCEES, each exam tends to have a pass rate between 50-60%. That's why it's important to increase your chances as much as possible by completing an online PE exam prep course.
These are the top 5 PE exam review courses in the business. Each of them far exceeds the quality of their competitors and appeals to a wide range of learning styles.
---
1. School of PE Review Courses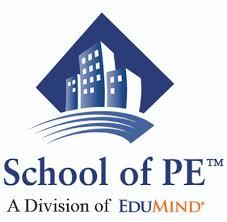 School of PE is the best course we've found. It's able to effectively teach the largest possible number of students the required breadth and discipline specific concepts for the PE exam through their well-designed lectures.
Course Details
School of PE relies heavily on lectures and textbooks to prepare you for the PE exam. Naturally, that means this course is structured similarly to a traditional classroom environment, including a structured study plan with plenty of options for instructor support.
At any time you can speak with a teacher or fellow student for clarification. Plus, your progress is very easy to track through the study hub. So long as you follow along with each lesson, you'll easily pass the exam.
Much like other courses, School of PE bases their price on which format you choose. On demand classes cost $1,390 and live online ones cost $1,790. In order to justify the increased cost, the live online course comes with an extra set of review guides for even more help preparing for your engineering PE exam.
School of PE Features
90+ Hours of Video Content
1,000+ Practice Questions
Interactive Study Hub with Tutoring
Exam Review Guides and Practice Tests
PROS AND CONS
Live or On Demand: You have the option to choose between a live or on demand course with School of PE. Both rely heavily on course lectures, but on-demand lectures come with additional notes and supplementary practice problems. By contrast, the live course allows you to interact with the teacher in a classroom format.
Discussion Forum: Everyone enrolled in a School of PE course gains access to a discussion forum where you can speak with other students. This allows you to interact with your classmates and receive answers to any questions you might have. This forum also works as a good study tool, since you can answer other people's questions. Teaching someone else is one of the most effective ways to remember something.
Study Hub: All course content can be found on one central study hub page. This student portal allows you to easily track your progress and performance throughout the course, and it will remember where you were during a lecture or lesson. That way you don't have to worry about restarting if you have to leave early— just resume from your stop point.
Bottom Line: School of PE's review courses are an excellent way to learn in a traditional classroom format. They're the best online resource if you prefer studying in this manner.
---
2. PPI2Pass PE Exam Prep Course

PPI2Pass builds guided study courses for students to complete. And if you stick to their in-depth study schedule, you're guaranteed to pass the exam and earn your PE licensure.
Course Details
This course is built around the PPI Learning Hub, which is a learning tool that creates a guided study course based on your performance. It adjusts as you work through each lesson to account for what learning styles work best and what subjects you need additional help to understand. Because of that, you don't have to worry about falling behind anyone else— just work through the program at a pace you're comfortable with.
There are currently 2 options for each of PPI2Pass's PE courses. The $2,195 live online course limits some of the adaptive course features and replaces them with help from instructors. If you prefer the adaptive course, you can also pay $1,795 for the on demand course bundle. Either of these is a solid choice for passing the exam, so feel free to choose whichever one is the best fit for your budget and learning style!
PPI2Pass Features
70+ Lectures
Class Notes
Reference Materials
PPI Learning Hub
Quiz Generator
PROS AND CONS
Learning Hub: Much like School of PE, this course comes with an adaptive learning hub. This platform guides you through the course and ensures that you're prepared for the PE test. It does so by gauging your initial abilities, creating a study plan, and helping you practice until you've mastered the engineering discipline of your choice.
Practice Exams: At certain milestones of the course, you'll be asked to complete a practice exam. These are a great tool to gauge your learning and see if you're ready for the PE exam. Additionally, a series of diagnostic exams at the start of the course tie into the adaptive learning system that makes this course so effective.
Live Content Differences: Due to the nature of a live classroom, PPI2Pass has to limit the adaptive learning parts of their live courses. But they make up for it by allowing you to interact with your teacher and classmates during each session. This lets you get the additional help that an adaptive course would have given you.
Bottom Line: PPI2Pass is great for anyone who wants a more guided experience when preparing for the PE exam.
---
3. Ultimate Civil PE Review

While the previously mentioned courses focus on self study and classrooms, Ultimate Civil PE Review relies on a personalized support system to help you pass. At any time during your study schedule, you can speak with instructors through email, tutoring sessions, or even a private Facebook group.
Aside from this, your schedule will be supplemented by lecture modules and video practice problems. There's a lot of material for you to work through that will help you understand how a professional responds to various engineering and surveying problems.
Payment for this course is based on how long you want access: one month costs $397, 6 months cost $697, and a year costs $997. You can also choose a monthly payment plan if you don't want to pay a large lump sum. No matter what you pay for, you'll gain access to the full course!
Ultimate Civil PE Review Features
10 Lecture Modules
150+ Video Practice Problems
7 Practice Exams
Bonus Cheat Sheets
Private Facebook Community
PROS AND CONS
Course Flexibility: The ability to adjust your schedule on the fly is a major component of this review course. Most students don't have a lot of free time or the most consistent schedule— so this course was designed to be able to fit into whatever free time you might have.
Constant Updates: Civil Engineering Academy is always working on improving their content library. Thanks to that, you'll regularly receive major content updates for no additional cost. This ensures that all information is up to date and maximizes your chances of passing the exam.
Exam Focus: This course focuses heavily on exams— almost to the detriment of other materials. It's true that practice is the best way for many students to prepare, but there's a decent possibility of burnout if you don't frequently use other types of study materials.
Bottom Line: We recommend this course to anyone who enjoys having easy access to help from their instructors. However, you can get similar benefits from School of PE alongside a larger volume of study material, so you should consider them first.
---
#4 Capstone Learning PE Exam Prep

Capstone is a bit limited in what they offer when compared to our top-rated engineering program. Currently, they only cover material for the Mechanical, Chemical, Civil, and Electrical PE exams. Despite that, they're able to offer a strong study course loaded with sample problems, tutor support, narrated instruction, and more. They believe that practice makes perfect, so they give you the tools to practice as much as you need!
It costs $699 to enroll in a Capstone PE review course, making it one of the most affordable options on this list. Further, each course covers both the depth and discipline-specific sections of the exam— that way, you don't have to worry about paying extra for the full studying experience.
Capstone Learning Features
30 Hours of Narrated Instruction
PE Tutor Support
250+ Sample Problems
Topic-Specific Reference Materials
USCS/SI Unit Conversion Module
PROS AND CONS
Unlimited Access: You'll be able to take this course as many times as you need to once you've paid for it. Capstone doesn't want to cut anyone off from the study materials that they need, so you can easily use these materials across multiple exam periods.
Multi-format Lectures: Lectures come in both video and audio formats. This way, students of different learning styles can still learn everything they need to know for the PE exam. Plus, this is a great way to mix up teaching styles and keep you engaged with the lessons.
Only 4 Disciplines: Capstone is currently limited to courses based on the Mechanical, Chemical, Civil, and Electrical PE exams. You're going to need to try a different course if your engineering focus falls outside of those areas.
Bottom Line: If you're interested in one of the 4 disciplines that Capstone covers, then this is worth your time. Otherwise, I'd recommend checking out School of PE or PPI2Pass instead.
---
#5 EET PE Review Course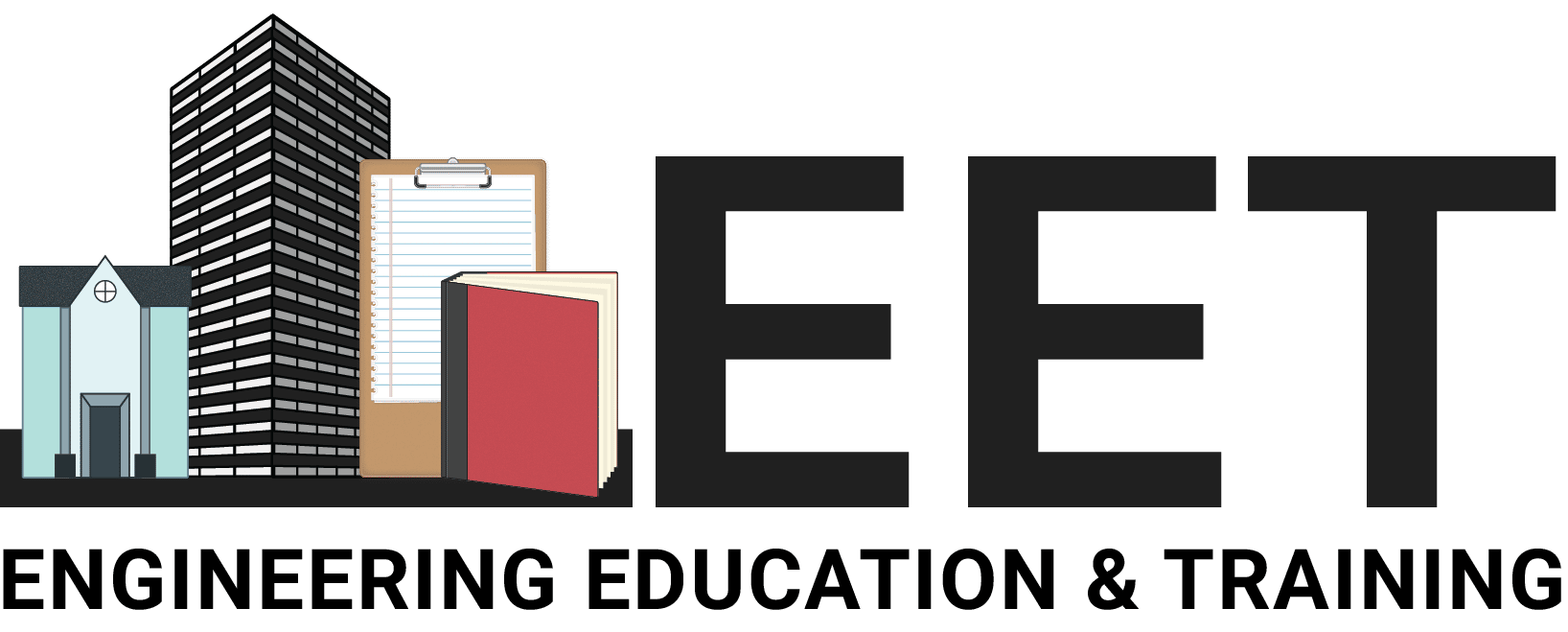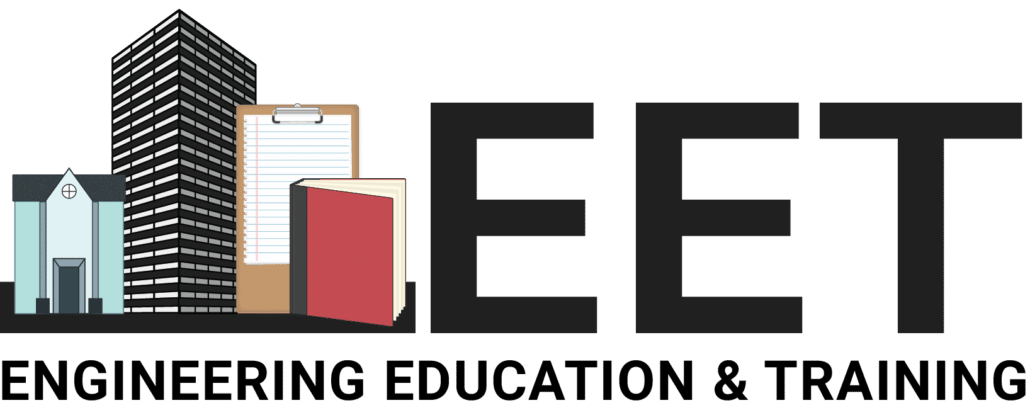 Engineering Education and Training (EET) relies heavily on practice exams to prepare you for the PE exam. Each of their lectures ends in a practice exam, and you'll have ready access to practice problems and quizzes. Basically, EET wants you to be an experienced test taker long before you sit for the PE exam— which is why they teach you test taking tips and help you learn the format on top of teaching you test concepts.
As with everything else on this list, prices depend on whether you're taking the course live or on demand. Live classes are $600, and on demand ones cost $550. Considering how close the prices are, I'd recommend taking the live class, since it offers a lot of extra content for just $50 more.
EET Features
50 Hours of Lectures
On Demand Recordings
Full Length Exams
Problem solving Workshops
Practice Problems and Quizzes
PROS AND CONS
Breadth and Depth Modules: EET's course is separated into 2 different modules focusing on the breadth and depth portions of the exam; this ensures that each part gets the focus that they deserve without encroaching on the time allotted for the other part.
Problem Solving Workshops: During each lesson you'll be asked to participate in a problem solving workshop. These allow instructors to interact with you directly and make sure that you've learned everything you need to know. It also allows them to walk you through engineering scenarios based on their professional experience.
Civil Engineering Only: Unfortunately, EET only offers a course based on civil engineering. Anyone interested in a different discipline will need to check elsewhere. Despite that, the focus on a single area does make the course more detailed and effective.
Bottom Line: EET is a good course if you're trying to save money. They're not as in-depth as School of PE or PPI2Pass, but they'll get the job done.
---
PE Exam FAQs
Q: Who can take the PE exam?
A: Typically, someone needs to pass the FE exam and gain 4 years of work experience. However, 14 states allow you to take the test before completing the work experience.
Q: What is the easiest PE exam?
A: According to the NCEES, the PE Fire Protection test has the highest pass rate at 88%. That means you can reasonably assume it's the easiest test to pass, although you should still study with an online review course!
Q: Does my PE exam expire?
A: No. As long as your exam results are verified as part of the application process, they will not expire.
Q: Is the PE harder than the FE exam?
A: No, the FE exam covers a broader range of topics and must be passed first before you can take the PE exam. Here's everything you need to know about the FE vs PE exam.
Bryce Welker is a regular contributor to Forbes, Inc.com, YEC.co and Business Insider. After graduating from San Diego State University he went on to earn his Certified Public Accountant license and created CrushTheCPAexam.com to share his knowledge and experience to help other accountants become CPAs too. As Seen On Forbes