What Is the PMP Exam? Everything You Need to Know to Pass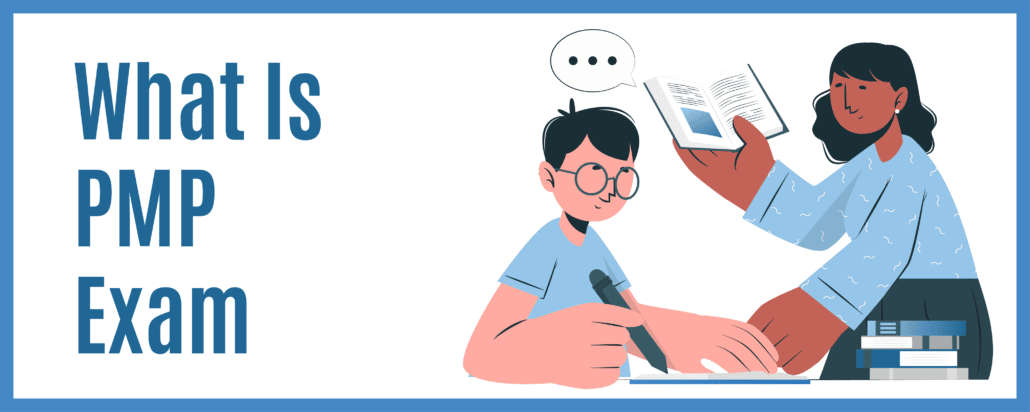 If you're asking, "What is the PMP exam?" then you're probably a project manager wanting to strengthen your skill set. The Project Management Institute (PMI) reports 10-year demand for project managers is growing faster than the demand for workers in other fields. This has created a talent gap that puts an experienced project manager in high demand.
But how do you stand out?
One of the best ways is through PMP certification.
In order to become a certified Project Management Professional, you must first pass the PMP exam. This four-hour exam is comprised of multiple-choice questions that test your knowledge of project management concepts and principles.
While the PMP certification exam covers a wide range of topics, most of the questions focus on four key areas. These areas highlight important project management training capabilities that separate average managers from star talent.
In this guide, we'll go over what the PMP exam is, what topics it covers, and how you can best prepare for it.
What Is the PMP Exam?
The PMP exam is a test project managers must take to earn their Project Management Professional (PMP) credential. The test proves PMP holders can lead and manage projects for any organization and in any industry.
The PMP exam is administered by the Project Management Institute (PMI) and consists of 180 multiple-choice questions. Test takers have four hours to complete the exam.
Not just anyone can take the exam. PMP certification requirements include the following to be eligible to take the PMP exam:
Candidates must have a four-year degree or equivalent
PMP applicants must have at least three years of project management experience.
Candidates must also complete 35 contact hours of project management education.
The PMP exam is computer-based. It's offered throughout the year at various testing centers worldwide.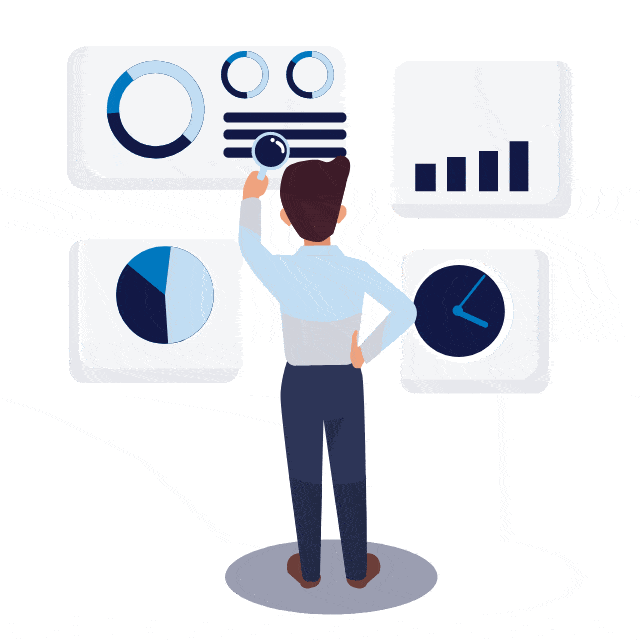 Why Get PMP Certified?
The Project Management Professional credential is the most important certification for project managers.
Why is this?
For one, it is recognized all over the world. This global recognition shows that project management personnel have the experience, education, and project management skills to lead projects in any city in any country.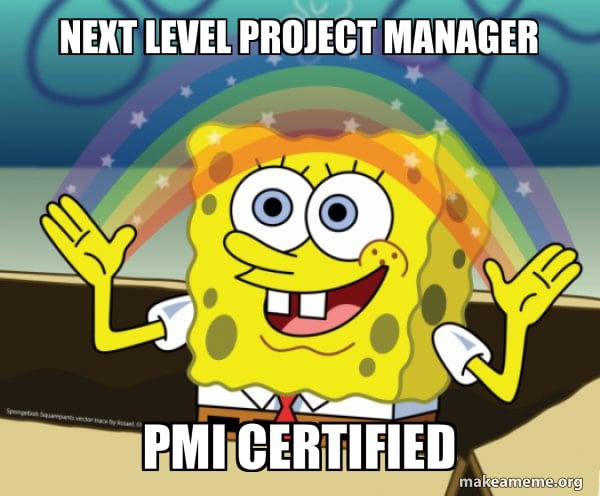 Twenty-five million new project management-oriented managers are needed to meet global talent demands by 2030. Those who have not just a high school diploma or associate's degree but an actual PMP certification will be leading the pack.
Earning your PMP credential will help you:
Stand out from other job candidates
Negotiate a raise or promotion
Network with other project management professionals
Gain confidence in your abilities
Make a difference in your organization
Another huge perk–you'll make a lot more money.
Current stats show that the median salary for certified project professionals is 16% higher globally. In addition, PMI-certified managers in the US make 32% more than others in the field.
What's on the PMP Exam?
One thing that project managers want to know before taking the PMP certification exam is what is going to be on it!
The PMP exam is comprised of both questions with multiple choices and tasks based on the Project Management Institute's PMBOK Guide.
There are four sections to the PMP certification exam: Initiating, Planning, Executing, and Monitoring & Controlling. Each section has a different weighting, and the total number of questions asked will vary depending on the section.
The Initiating process group makes up 13% of the exam, Planning is 23%, Executing is 30%, and Monitoring & Controlling is 34%.
You must answer all questions within the allotted time for each section, and you cannot go back to previous sections once you've moved on. This is why PMP exam prep is so important.
You'll need to score at least 61% overall to pass the exam. The passing score for each section is also different based on the weighting of that section.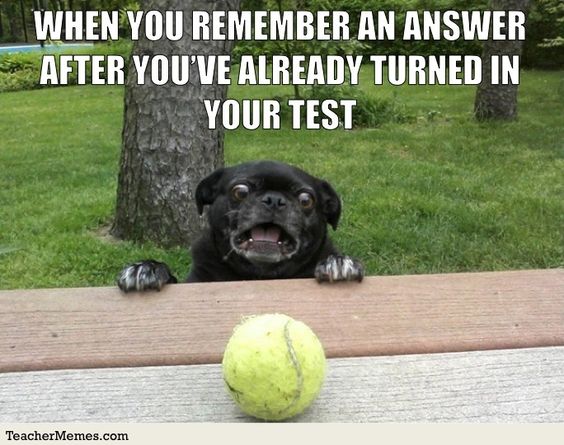 If you don't pass the exam, you can retake it after one month. You can retake the exam up to three times within a 12-month eligibility period.
You can take the exam at testing centers worldwide, or you can take the test online through a proctored service.
The PMP exam is not an easy test, but it is possible to pass with proper preparation. Many resources are available to help you study for the exam, including books, courses, study groups, and practice tests. For some test takers, it takes longer to become PMP certified if they don't use prep courses.
If you're serious about becoming a project manager, then passing the PMP exam on your first try is an essential step. You can achieve your goal and earn your PMP credential with the right preparation.
Let's talk about the best steps for doing this.
How to Make Sure You Pass the PMP Exam
You've been studying for the PMP exam and feel pretty good about it. But you want to make absolutely sure that you pass, right? Here are a few tips to help you out:
1. Make sure you understand the format of the exam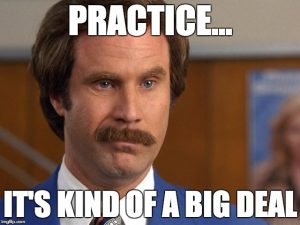 There are multiple-choice questions, as well as essay questions. You need to be able to answer both types of questions to pass.
This is where PMI members are at an advantage since they have better access to online courses and other exam-focused study materials.
2. Study, study, study!
The more you know about the material, the better off you'll be. Science-based study data from Pearson shows that to understand the material better, you should be taking practice tests during the studying process. Use all the resources available to you, including books, websites, study materials, and practice exams.
3. Get plenty of rest before the exam
You don't want to be exhausted when taking such an important test.
And if you're tempted to cram, remember this:
Research shows that sleep debt can cause memory problems, issues with mood, and poor decision-making. Try to set a sleep schedule since irregular sleep patterns can have the same adverse effects as not getting enough sleep.
4. Most importantly, don't give up!
If you don't pass the first time, keep studying and try again. Focus on increasing your chances with formal project management education and test prep.
Increase Your Chance of Passing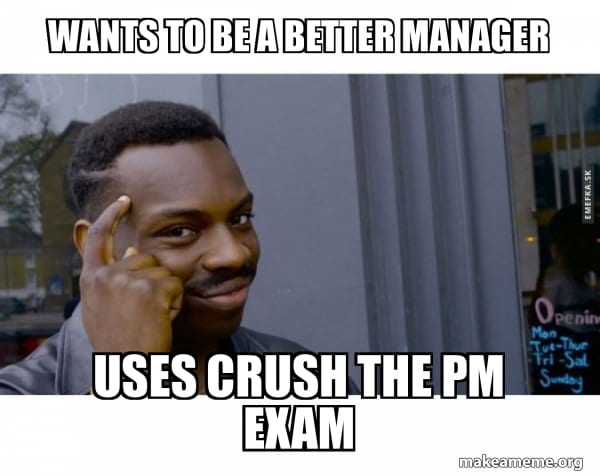 This brings us to some options.
If you're looking for a little extra help to make sure you pass the PMP exam, look to some of our partners. Their comprehensive courses include everything you need to know, from the basics of project management to more specific information about the PMP exam itself.
With numerous practice questions and detailed answer explanations, you'll be fully prepared to tackle anything that comes your way on test day.
You'll also be less stressed since researchers from the University of North Carolina have found that students who used study guides not only scored higher but also experienced significantly less stress than their peers.
So why wait? Sign up today and start working towards your goal of becoming a certified project manager!
---
FAQs
How much does the PMP exam cost?
The PMP exam fee is $405 for members of the Project Management Institute (PMI) and $555 for non-members. Exam fees are payable to PMI either by credit card or check.
How many questions are on the PMP exam?
There are a total of 180 multiple-choice questions on the PMP exam. Of these, 150 are scored questions, and 30 are unscored, pretest questions that are not identified. These unscored questions are randomly distributed throughout the exam and do not affect your score.
How long is the PMP exam?
The PMP exam is four hours long. However, if required, you are given an additional 60 minutes (for a total of five hours) to complete the exam. This extra time is for candidates who need special accommodations due to disabilities as defined by the Americans with Disabilities Act.
What is the passing score for the PMP exam?
The passing score for the PMP exam is 61%. This means that you must answer 106 out of the 175 scored questions correctly to pass the exam.
How often can I take the PMP exam?
If you do not pass the PMP exam, you may retake the exam after 30 days. There is no limit to the number of times you can take the exam, but you must wait at least 30 days between attempts.
What is the format of the PMP exam?
The PMP exam is a computer-based test (CBT). This means that you will answer the questions on a computer at an authorized testing center. The CBT format allows for immediate scoring of your results.
What are the topics covered on the PMP exam?
The PMP Exam Content Outline lists 10 knowledge areas and 49 processes that are covered on the exam. These knowledge areas and processes are further divided into five domains: Initiating, Planning, Executing, Monitoring and Controlling, and Closing.
How can I prepare for the PMP exam?
There are many ways to prepare for the PMP exam. But the most effective method is with project management study courses. The best courses are designed specifically to help you pass the PMP exam and receive PMP certification with project management training. They include hours of video instruction, over 1,000 practice questions, and full-length simulated exams.
Bryce Welker is a top-notch expert in business and education. As a dynamic speaker, expert blogger, and regular contributor to Forbes, Inc.com, Business.com, AccountingToday.com, and Entreprenuer.com, he has helped readers boost their careers with his extensive knowledge. With a track record of founding over 20 innovative test prep websites, Bryce has helped countless students and professionals pass their certification exams and achieve their dreams. Bryce Welker is the ultimate guide to help you succeed in your career or education.