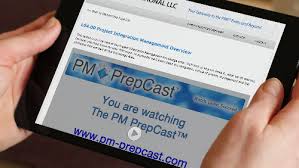 RATING: ★★★★★
Cornelius Fichtner's PM PrepCast course has helped more than ten thousand students pass the PMP exam and is one of the most popular prep choices for the test. This course stands out for its range of content options, strong foundation, variety of videos, and the PMP exam simulator.
PM PrepCast offers various comprehensive and versatile study materials including webinars, live classes, student forums, email courses, and personal coaching.
PROS
Whether you choose the PM PrepCast Executive course or purchase PMP Coaching separately, you can get live, one-on-one coaching with a PMP expert, who will guide you through challenging areas, ensure that you are studying correctly, and answer questions. During weekly 60-minute calls for a recommended 3-6 weeks, your personal PMP Exam coach will go over specific topics and your progress to get you ready for the exam. Group coaching is also available.
2. Video Sessions Run By Pros
More than 50 hours of video are available in the PM PrepCast. You can download this exam prep video workshop to your tablet or smart phone, and synchronize the lessons with those on your computer when you switch devices. Alternatively, consider the PM StudyCoach, which is a recorded, 10-week long course. You get 14 coaching sessions with course founder, Cornelius Fichtner, PMP, CSM. Fichtner, a PMP expert with more than 20 years of project management experience in various industries, enjoys considerable popularity with students who have used many of his techniques to pass the PMP exam.
An exam simulator allows you to simulate the 4-hour PMP exam in order to prepare for the environment, stress, and time constraints of the actual test. The PMP PrepCast Executive package includes up to nine simulated exams with 2,100+ simulated questions. Explanations are included for all questions, and you can retake the exams as often as you want. Smaller packages include fewer questions, and note that the basic package does not include the PrepCast Exam Simulator or prep questions (other than four printable sets of 15-questions.) More comprehensive courses include 90 days of access to the PMP Exam Simulator from the day you take the first simulated exam.
4. Comprehensive Study Materials
A variety of study materials are available, including study guides, recorded videos, podcasts, coaching, webinars, the Exam Simulator, online forums, email courses, the most recent PMBOK guide, formula study guides, and eBooks. Although not all features are included in each course, you are free to choose the prep course that best suits your needs.
All PM PrepCast courses include the required 35 contact hours needed to apply for the PMP exam and certification. Simply complete a PM PrepCast course and pass the course's final exam, and you'll be able to print the 35 Contact Hours Certificate. Getting your 35 hours through a separate program will cost you $150 or more, so why not take advantage of this embedded offer?
PM PrepCast can be accessed from your phone, tablet, or computer, so you can study on the device that is most convenient for you. The videos have been optimized for use with iTunes, regardless of your device (you don't have to use an iPad, iPhone or iPod). In as little as 45 minutes, you can download the material and have access to the entire workshop.
The 90-day money back guarantee promises that if you are not satisfied with PM Prepcast's product for any reason, you will receive a full refund. Note that the PM Exam Simulator comes with a conditional 15-day money back guarantee, and the PM StudyCoach comes with a 30-day money back guarantee. Please see the PM Prepcast website for details and requirements.
CONS
1. Lower Level Offerings are Limited
There is only 1 simulated practice exam with the PM PrepCast Standard course option. If you purchase the Elite course for slightly more, you can upgrade to nine simulated exams.
While many PMP prep courses now use digital exams and highly interactive online media, PM PrepCast does not. The large amount of print material makes the course a better fit for traditional learners.
PM PrepCast has a wealth of different features, most of which are included in the top-tier course offerings. The Exam Simulator is particularly useful in terms of preparing for and passing the exam and will be a good fit for you if you are looking for a lot of practice that can be completed under test conditions. If you prefer printable study materials and favor a more traditional learning style, PM PrepCast has various affordable options that cater to those needs.
PM PrepCast stands out as a high-quality exam preparation course developed by PM expert Cornelius Fichtner. The opportunity for live, one-on-one coaching and the impressive number practice exams (9 Simulated Practice Exams) make this company stand out from the crowd. Although the basic levels of the course are nothing special, the Elite and Executive offerings, and the blended learning option offer a rich, immersive program with more than 50 hours of lessons and over 2,100 practice questions in simulated exams.
The 90-Day money back guarantee makes this a risk-free option. Fichtner is so confident that you will succeed on the PMP exam by using this product that you can request a full refund if the course does not meet your expectations for any reason.
(if you still aren't sure if PM Prepcast would be a good fit for you, check out our other PMP course recommendations here)
---
Summary of Course Features
50 Hours of Webinars
Recorded Video Lessons
2,100+ Exam Questions and 6 Practice Exams
90-day Money Back Guarantee
Live Coaching Available
Podcasts & Recorded Videos
Downloadable Study Material & Printable Quizzes
Email Course Options
Updated PMBOK Guide
Formula Study Guide
eBook Bundles
Pricing
PrepCast Basic
Price: $229.99
Includes: 50+ Hours of Webinars, 35 Contact Hours Certificate, Online Forum, Email Course, and PMBOK Guide.
PrepCast Elite
Price: $299.99
Includes: 50+ Hours of Webinars, 35 Contact Hours Certificate, Online Forum, Email Course, PMBOK Guide, 90-Day Access to Exam Simulator, 9 Simulated Practice Exams, and Detailed Exam Review and Explanations.
Extras
Online Exam Simulator
Price: $149
Includes: 90 Days of Access to 1,800 Exam Questions on 9 Full-length Exams
Formulas
Price: $29.99
Includes: Explanations of PMP Formulas, Email Course, 105 Sample Questions
PM Study Coach
Price: $49.99
Includes: Video/Audio Lessons, PDF Workbooks, Email Course, 210 Sample Questions
---
PM PrepCast Breakdown
| | |
| --- | --- |
| PM PrepCast Review | Strengths |
| 1. | One-on-One Coaching |
| 2. | Video Sessions Run by Pros |
| 3. | PMP Exam Simulator & Practice Exams |
| 4. | Comprehensive Study Materials |
| 5. | Money-Back Guarantee |
PM Prepcast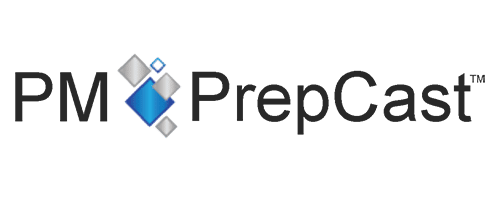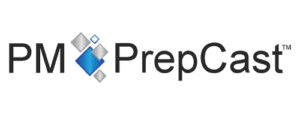 Website: Link
Physical Location: Orange, CA
Year Founded: 2008
Exams Covered: PMP, CAPM, PMI-ACP
Continuing Education: Yes
BBB Grade: None
Trustpilot Rating: 3.5
Social Media: Facebook, Twitter, Pinterest
Contact Page: Link
Bryce Welker is a top-notch expert in business and education. As a dynamic speaker, expert blogger, and regular contributor to Forbes, Inc.com, Business.com, AccountingToday.com, and Entreprenuer.com, he has helped readers boost their careers with his extensive knowledge. With a track record of founding over 20 innovative test prep websites, Bryce has helped countless students and professionals pass their certification exams and achieve their dreams. Bryce Welker is the ultimate guide to help you succeed in your career or education.