Best FE Exam Review Courses
If you've been scouring the internet for the best FE exam prep courses, you can give your fingers a rest.
We recognize the fact that earning your Fundamentals of Engineering (FE) certification is the last step before entering the professional engineering workforce (even if you eventually want to get your PE license).
However, passing the exam is easier said than done— so if you want to be among the 70% of students who pass, you'll need some help. Usually, this comes in the form of a Fe exam prep course, also known as a FE review course or test prep FE review.
Each of the five FE exam prep courses listed below has something unique to offer and will help you easily pass the exam. However, it's important to know what each course does before spending any money. After all, engineering exam preparation has to be personalized and really fit the learner for it to work.
So keep reading to find out which study course will be the best at helping you start your engineering career ASAP!
1. School of PE Fundamentals of Engineering Exam Review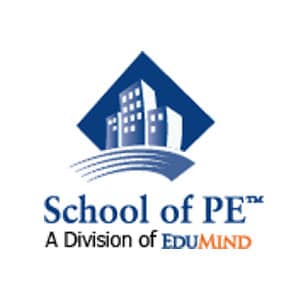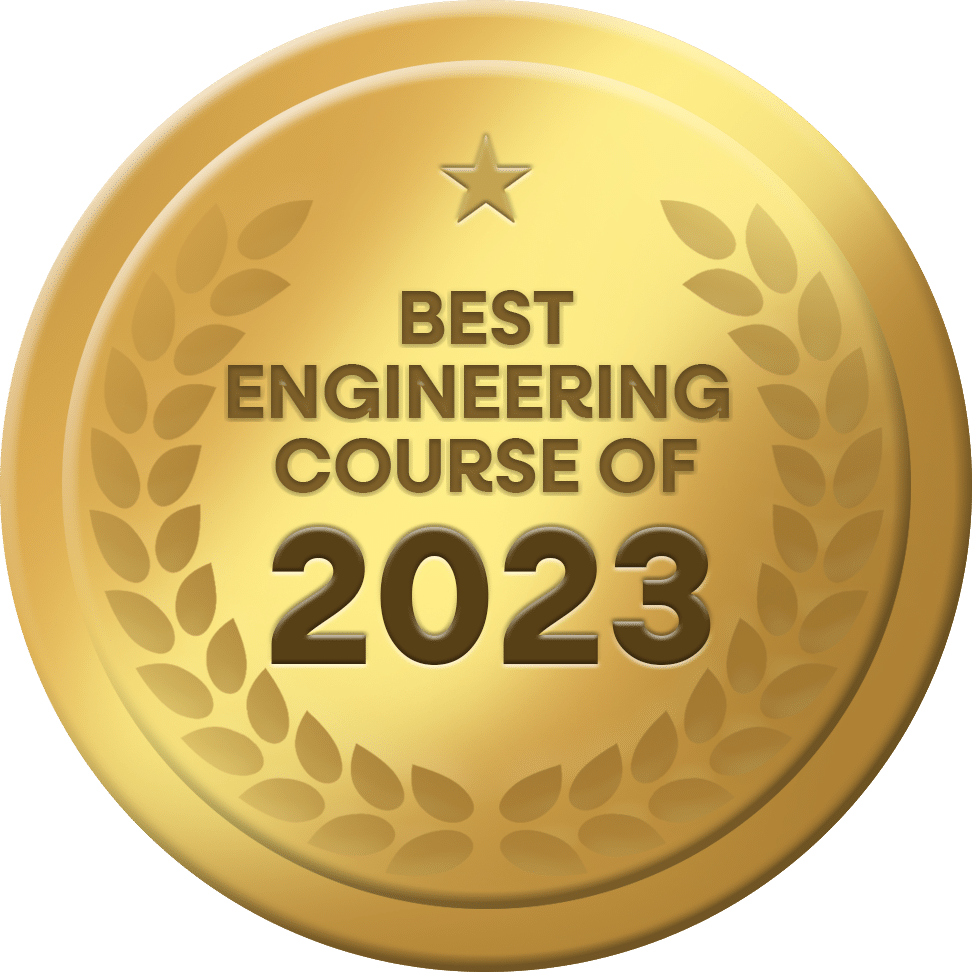 At the top of this list of best FE exam prep companies is School of PE. School of PE is able to provide content for students of all learning styles through a blend of live online and self-study content. So when it comes to an FE exam prep course, School of PE gives the best of both worlds.
Many students studying for FE exams are hesitant to go with School of PE for test prep because they assume that they only focus on PE exams or PE FE exam prep. Thankfully, this isn't the case, and School of PE shines with its FE exam review.
Course Details
School of PE focuses heavily on lecture and testing content to prepare for the FE exam. So, if you're a visual person, their FE prep video lectures will be a hit. These video lectures can be watched on demand or live with student interaction. Another perk, each is taught by a certified exam instructor and comes with a set of notes that help reinforce the concepts that you've learned as part of the lesson.
Another great thing about this FE exam prep review course is: You can take the knowledge learned through the video review and apply it to the workshop questions written by the same instructors. Based on your performance on these tests and quizzes, School of PE will adjust your study schedule to better suit your needs.
The price for this course varies based on whether you choose on demand or live online. The on-demand course is a monthly subscription of $290— but that price can be brought down by purchasing multi-month bundles. Alternatively, you could choose to enroll in the live online course for $1,290; it follows a set schedule and consists of about 80 hours of studying.
School of PE stands out as an exceptional choice due to its remarkable pass rates, surpassing the national average by a significant margin. A prime example of this is the January 2023 Civil FE exam, where a mere 62% of test-takers achieved success while an impressive 87% of School of PE students triumphed.
This exceptional track record showcases the effectiveness and superiority of School of PE's review courses, demonstrating their unparalleled commitment to ensuring your success in passing the exam. By choosing School of PE, you position yourself to be among the elite group of individuals who excel and surpass expectations, propelling your engineering career to new heights.
School of PE Features
80+ Hours of Video Lectures
Study Hub
Practice Portal Pro
Refresher Notes
Pass Guarantee
Workshop Practice Problems
24/7 Support
School of PE Pros & Cons:
Multiple Formats: School of PE allows you to take their live online courses as well as their on demand course offerings that let you work at your own pace. This mix of styles is what makes them one of the best FE exam prep courses on the market. So, if you're someone with a busy life and need to make your own study schedule, you can do that. Are you looking for a more guided FE exam prep experience? These FE prep courses will meet your needs as well.
Refresher Notes: Each lesson comes with a set of notes prepared by the instructor. These give personal insights into important aspects of the FE exam. Plus, they're an excellent tool for reinforcing what you've learned as you move further along in the study schedule.
Adaptive Study Plan: School of PE's on demand courses come with customized and adaptive study materials and plans. Each student will be asked to fill out a series of questions at the start of the course, and a study plan will be generated based on their answers. That plan will then be adjusted automatically based on your performance during the course.
Bottom Line: School of PE is an excellent course designed to be approachable for any student. They're also staffed by qualified instructors who contextualize the FE exam beyond the test and into your engineering career.
School of PE Coupon Codes & Discounts

---
2. PPI2Pass FE Exam Prep Courses

PPI2Pass prepares you for the FE exam through a series of practice tests and self study materials. By the end of this course, you'll be intimately familiar with the testing process, which will alleviate any pre-exam anxiety you may otherwise have.
Course Details
PPI2Pass courses open with a series of diagnostic exams designed to gauge your knowledge of NCEES exam topics. This data is then used to create a dynamic study schedule consisting of lectures, readings, and tests. Completing these materials fills in the gaps in your knowledge detected by the diagnostic test. You'll also be asked to complete practice exams after certain milestones in the course. Doing so allows instructors to gauge how well you're learning and what aspects of your schedule need to be shifted.
Pricing for PPI2Pass's FE exam prep course is dependent on how long you want access to it. A 3 month course costs $895, while the 5 and 12 month courses cost $1,275 and $2,075 each. These prices are fairly high, but you have the option of paying monthly through Affirm for 0% APR.
PPI2Pass Features
Video Lectures
Practice Problems Book
Diagnostic Exams
Review Manual Web Book
NCEES Reference Handbook
PPI2Pass Pros & Cons:
Print Materials: Unlike other courses, PPI2Pass gives you a wealth of print materials. These include reference handbooks, textbooks, a conversion sheet, and practice exams. Taking tests in a physical format makes it much easier to create an authentic testing environment without any distractions from electronic devices.
Experienced Teachers: Every aspect of this course has been designed by a team of professional engineers. They draw upon their personal and professional experience when creating lessons for you. As a result, each lesson offers a unique look into the day-to-day work of a licensed engineer.
Price: Unfortunately, all of this comes at a very high cost. Both the on demand and live courses cost over $2,000 for a full year of access. This price is lower if you're willing to accept a smaller access period— but that can force you to compress your study schedule and, in extreme cases, cause burnout.
Bottom Line: PPI2Pass is a great option for anyone who wants to master the content and format of the FE exam.
PPI2Pass Coupon Codes & Discounts
---
3. Civil Engineering Academy FE Test Prep Courses

Much like School of PE, Civil Engineering Academy focuses heavily on lecture-based content. However, they have a key difference in methodology.
Civil Engineering Academy values efficiency and saving time above all else. Their lectures are clear and concise, although they lack certain additional details that extra courses have. Doing so ensures that you're able to easily fit each lecture into your busy schedule. Plus, it limits the amount of time you need to spend studying before sitting for the FE examination.
As with PPI2Pass, Civil Engineering Academy charges monthly for access to their course. However, this is a much cheaper alternative: one month costs $297, 6 months cost $697, and 12 months cost $897. Each option grants access to everything this course has to offer, so you only have to pay for the length of time you feel is appropriate to prepare for the exam.
Civil Engineering Academy Features
300+ Video Practice Problems
14 Core Course Modules
Practical Exams
Certificate of Completion
NCEES Reference Handbook
Civil Engineering Academy Pros & Cons:
Engaging Course Lectures: Most of this course consists of a series of video lectures. Each of these delivers information in an engaging visual format. Plus, each lesson serves to break down difficult concepts into more easily understood parts. Thanks to that, it's easy to understand everything you need to know for the FE exam.
Video Practice Problems: This course includes over 300 practice problems, and each one comes with a video answer explanation that walks you through the problem-solving process step-by-step. Civil Engineering Academy wants you to understand the exam and its underlying concepts, not just memorize answers!
No Live Content: It's a little disappointing to be unable to interact with your teachers during lessons. You can ask them questions via email, but it doesn't quite have the same impact. If you want some extra help the included private Civil Engineering Academy Facebook group would be a good start.
Bottom Line: Civil Engineering Academy is a solid option for anyone who wants to prepare for the test quickly. But if you're interested in something a bit more in depth and don't mind devoting the necessary time, check out School of PE.
Go To Civil Engineering Academy FE Review
---
4. Capstone Learning's Fundamentals of Engineering Exam Review Course

Capstone is a firm believer in computer-based learning; their whole FE exam prep course takes advantage of modern technology to teach you what you need to know. Each practice exam you take will perfectly mimic the computer-based environment of the FE exam. Plus, each lecture has been designed to use the strengths of computer learning. At any time during a lesson, you can easily pull up handouts, ask questions, or access essential tools and formulas.
Capstone Learning's FE review course is fairly affordable compared to others on this list. It costs $699 to gain access to the full course. Alternatively, you could choose to just buy the problem sets or a sample exam for $299 and $70, respectively. That'll ensure that you gain the exam practice, you need if you aren't interested in the lectures.
Capstone Learning Features
Computer Based Learning
Tutor Support
Test Taking Strategies
Detailed Answer Explanations
Sample Exams
Capstone Pros & Cons:
Practice Exams: Capstone's practice exams mimic the real thing as closely as possible. Completing these will help you develop test-taking strategies as you grow comfortable with the test format. And if you set a time limit during exams, you can practice the time management that's required in the FE exam.
Collaborative Forum: At any time, you can speak with other engineers studying the same thing through a collaborative forum. Doing so will give you insight into test-taking strategies that help other people. Additionally, you can ask and answer questions there for some extra practice.
Civil Engineering Focused: Capstone provides content for most disciplines, but civil engineering is clearly their main focus. Their civil engineering exam content includes a full-blown prep course; other disciplines only have practice problems or a few lectures. Luckily, prices match the amount of content on offer, so everything other than civil engineering stays fairly cheap.
Bottom Line: Capstone Learning has created an environment that perfectly mimics the conditions of the FE exam. I'd recommend this course if you want to be as familiar with the test as possible before taking it.
---
5. Udemy FE Review Courses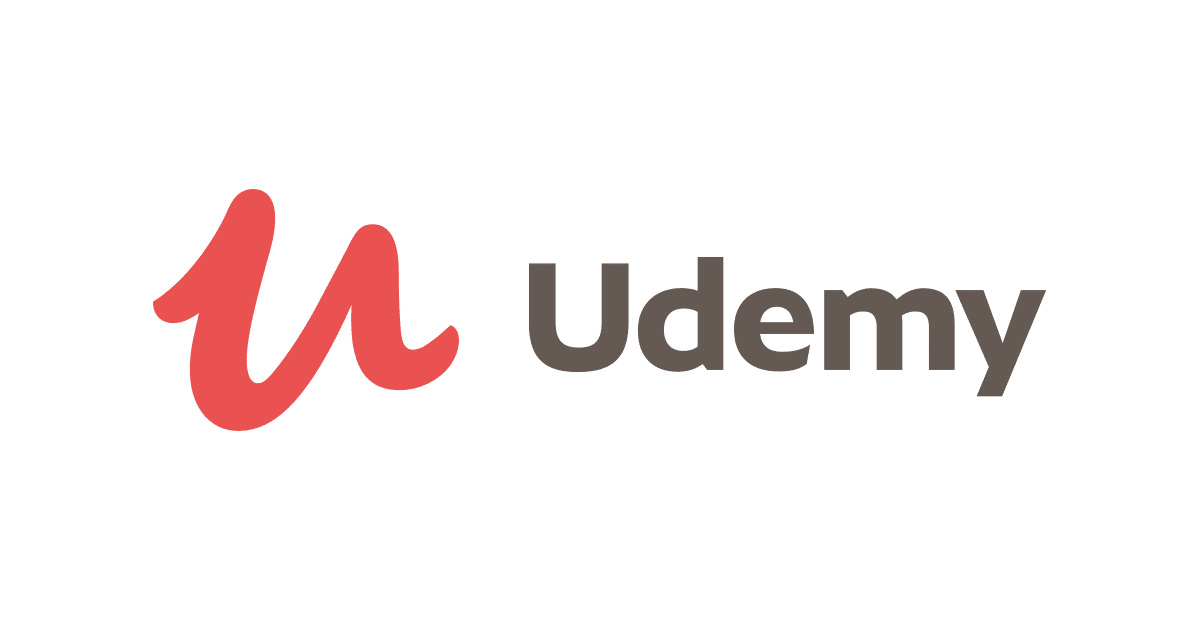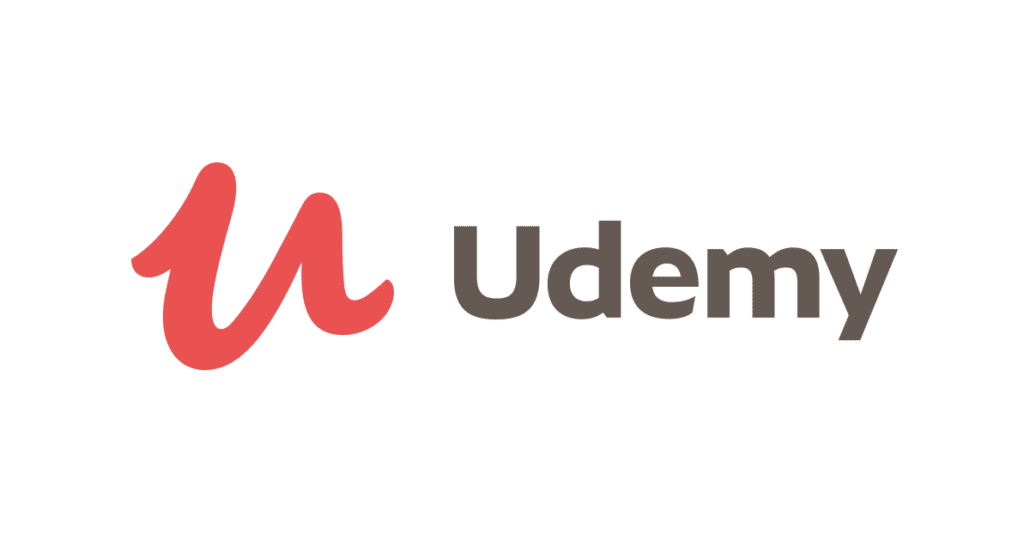 Udemy differs from the other companies on this list since it doesn't offer a full-blown prep course. Instead, they sell a set of practice exams that mimic the FE exam. Each one is mobile-friendly and self-paced, so you can take your time working through them. Consequently, that makes the tests very easy to fit into a defined study schedule. Doing so allows you to use them as supplemental materials for the rest of your studying.
If you want these tests, it only costs $149. Paying once grants you lifetime access to both the tests and their answer sheets. This might be enough to help you pass on your second attempt, but the courses listed above are better for helping you pass on the first try.
Udemy Features
3 Practice Tests
Mobile Friendly
Included Answer Sheets
Repeatable Exams
Udemy Pros & Cons:
Lifetime Access: All exams purchased from Udemy can be accessed for as long as you like. Thanks to that, these serve as excellent review materials every few months. You can easily check how well your studying is going based on how your scores change over time.
Mobile Friendly: Udemy's content can be easily accessed on any device. This is done so you can take your learning on the go. Simply complete a few questions whenever you have free time— this will keep your memory of important FE topics fresh at all times.
Exams Only: Udemy doesn't have a full-blown prep course; they only offer practice exams. These are great as supplemental materials, but might not prepare you for the FE exam on their own. Consider taking this with another prep course like School of PE.
Bottom Line: Udemy's tests work best when they're used in conjunction with other materials. Consider using these to supplement another course, such as School of PE or PPI2Pass.
---
FE Exam FAQs
Q: How many times can I take the FE exam?
A: According to the NCEES, you can attempt the exam 3 times a year. Obviously, it's better to only take the exam once and pass on your first try, which is why we recommend using one of our top-rated FE exam review courses to prepare for your exam date.
Q: Is the FE exam open note?
A: Sort of. Although you can't bring in any outside notes, every test taker is provided with a reference handbook for the exam. You can bring a calculator with you, although this will be checked by a proctor to ensure no cheating programs are included.
Q: How much does the FE exam cost?
A: It costs $175 to register for the FE exam. After you've done so, you may select a test date. However, some state licensing boards may require you to pay additional fees before you can start working as a professional engineer.
Q: Is the PE exam harder than the FE exam?
A: Since the FE exam covers a wider range of topics, most test takers consider the FE exam to be harder than the PE exam. You'll also need to take the FE exam and pass it before you can take the PE exam. Know everything about the FE and PE exams before you take them.
Q: What is the best FE prep course?
A: From School of PE to PPI2Pass to Excel Test Prep Course offerings, there are so many great FE course materials on the market. The best FE exam prep course will depend heavily on personal needs. However, School of PE offers excellent practice materials based on the FE reference handbook and topics you're sure to see on exam day.
Bryce Welker is a top-notch expert in business and education. As a dynamic speaker, expert blogger, and regular contributor to Forbes, Inc.com, Business.com, AccountingToday.com, and Entreprenuer.com, he has helped readers boost their careers with his extensive knowledge. With a track record of founding over 20 innovative test prep websites, Bryce has helped countless students and professionals pass their certification exams and achieve their dreams. Bryce Welker is the ultimate guide to help you succeed in your career or education.