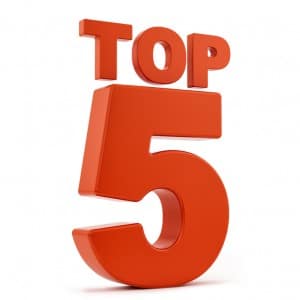 Choosing an online Six Sigma Certification program can be a challenge because there are more and more companies offering them than ever. We had our experts narrow it down to the top five companies and pour through each of their courses to simplify the process for you.
Six Sigma Certification can impact your salary cap in a major way, so mastery of the LSS methodologies is essential. CRUSH has broken down the top five online Six Sigma Training courses on the market to help you find the one that best fits your needs. The comparison chart below will help you make the right choice!
Online Six Sigma Training Course Comparisons
6 Sigma Online Courses


RANKINGS
#1
 #2
#3
#4
#5
OVERALL RATING

★★★★★

★★★★

★

★★★★

★

★★★★

★

★★★

★★

COMPANY
 MSI Certified Six Sigma
Simplilearn Six Sigma
Pyzdek Institute
ExpertRating
iCert Global
PRICE
Black Belt = $300
Green Belt = $200
Yellow Belt = $99
Green Belt: $299
Black Belt: $2,090
Green Belt: $1,925
Green Belt: $100
Black Belt: $100
Green Belt: $1,399
Black Belt: $1,399
MONEY-BACK GUARANTEE
 
 7 Days
30 Days
PRACTICE QUESTIONS
 400+
500+
700+
200+
600+
FULL LENGTH PRACTICE EXAMS
 
VIDEO INSTRUCTION
 
PDUs
 3
4
4
3
4
FREE COURSE DEMO
 
STUDENT SUPPORT
 Email & Forum Support
Email & Forum Support
Email & Forum Support
Email
Email & Forum Support
ONLINE ACCESS PERIOD
 30 Days
90 Days
365 Days
365 Days
90 Days
MORE DETAILS
 Read Full Review
Read Full Review
Read Full Review
Read Full Review
Read Full Review
GET STARTED
START NOW
START NOW
START NOW
START NOW
START NOW
MSI Certified Six Sigma Course (Rank: #1)


OVERALL RATING: ★★★★★

Free Demo: MSI Certified's Six Sigma course offers a free demo on their website so you can see if you like it before you buy anything. The fact that they offer free access to their study materials shows just how confident they are that their course will help you get your Six Sigma certification.

Certification: With only a few competitors offering certification, MSI stands with a small crowd for course and certification. The cost of certification is also included in the course, making the total cost of the MSI program very reasonable. They even mail you a copy of your certificate. And your transcripts will always be available for future employers.

Flexible: All of the training is online and structured in flexible manner, allowing you take the course at your own pace. You can speed through it if you have the time or map it out over the course of a year. The course expires one year after purchase, giving you plenty of time to complete the course.
Simplilearn Six Sigma Course (Rank: #2)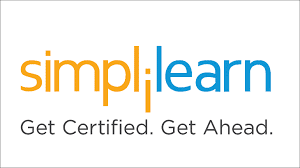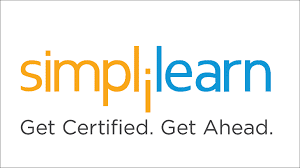 OVERALL RATING: ★★★★★

64 Quizzes: With so much to cover in learning Six Sigma methodologies, it can be hard to self-assess your knowledge, but not with Simplilearn. The course is highly organized by industry experts and very efficiently covers the principles of DMAIC and how to implement Six Sigma. To help ensure you're on track and retaining what you learn, the course features 64 quizzes, one for each of the chapters.

Simulation Exams: Simplilearn includes four simulation exams as part of the course. These exams will help prepare you for the actual ASQ Six Sigma Exam. Each one has been carefully crafted to simulate the actual exam with as much accuracy as possible. This is especially helpful for those that suffer from testing anxiety.

Modular Design: Simplilearn features an amazing toolkit of modular design that breaks down the methodology from Six Sigma into modules that are easy to consume. Each module features the most up-to-date tools real world implementation. The lessons mirror the principles of waste reduction, a main component of Six Sigma.

Exam Fee Not Included: Should you opt for the full Six Sigma training and Certification process, taking you from introduction to Green Belt to Black Belt, you'll have to fork over the price of the exam. On the bright side, the package is offered at a competitive rate that takes this into account.
Pyzdek Institue Six Sigma Course (Rank: #3)


OVERALL RATING: ★★★★★

Proprietary Techniques of DMAIC: Developed to further assist the DMAIC principle of Six Sigma, the Pyzdek Institute breaks down each aspect of DMAIC (Define, Measure, Analyze, Improve, Control) into smaller, goal-oriented steps. This makes project completion more likely and helps eliminate the traditional pitfalls of Six Sigma practitioners.

Project-Based Certification: The Pyzdek Institute offers a unique project-based certification that is widely recognized among companies that employ Six Sigma Black Belts as the best, and often only, way to certify. If you are unemployed, Pyzdek works with nonprofit organizations to provide master level project certifications in the Black Belt courses.

1 Year Minitab License: One of the best tools for implementing Six Sigma methodologies is Minitab, an analytical tool with amazing interactive features. And upon enrollment into either the Green Belt or the Black Belt Six Sigma course, you get a one year license to Minitab. While almost essential for Six Sigma, Minitab is a very useful tool for other endeavors as well.

Payment Plan: While Pyzdek offers it's Six Sigma Certification courses at competitive prices, it realizes the Green Belt and the Black Belt courses aren't exactly cheap. If you are perhaps a little strapped for cash, Pyzdek offers a payment plan option for the Yellow, Green, and Black Belt courses. The payment plans vary depending on which course you choose and will adhere to a 12 month cycle.
ExpertRating Six Sigma (Rank: #4)

OVERALL RATING: ★★★★★

Certification: ExpertRating offers certification with their course, making it a one-stop-shop when becoming certified in Six Sigma. You will have to pay for a hard copy, but only shipping and handling. Online transcripts are available at any time for proving your credentials. This makes the affordable pricing even better.

Combination Packages: Everything you need to take the course, study, and pass the exam is included in the up front price. There are no hidden fees. You won't need to purchase additional study guides or textbooks. Everything is provided, even the exam. You also have thirty days from the time of purchase to decide if you want to continue the course or get a refund.

Project Scenarios: When learning Six Sigma methodologies, it's crucial to learning how to implement them. Learning the philosophies and principles associated with them are time and money saving efficient ways of managing projects. But you must learn more than just the ideas behind Six Sigma. ExpertRating utilizes implementation to help achieve true learning through the use of several project scenarios. There's no better way to ensure you've learned a core concept than to put it into practice.

Limited Number of Practice Questions: With only 200 practice questions ExpertRating lags behind its competitors. It's as as a Six Sigma Certification course can be, which if you're confident in the methodologies, then this might not be a bad thing. But if you need more, you're better off with one of the other companies.
iCert Global Six Sigma (Rank: #5)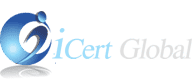 OVERALL RATING: ★★★★★

Minitab Implementation: Minitab is a powerful tool for analyzing research data and a great many companies that use Six Sigma methodologies utilize Minitab. iCert Global's Six Sigma Certification features levels I and II of Minitab implementation. This is one of the best features of their course because learning how to properly use Minitab is beneficial for any analytical process, not just Six Sigma.

3 Months Online Exam Simulator: After completion of the course, you have an amazingly long window of 3 months of exam simulation. Six Sigma methodologies are heavily data driven, requiring the acquisition of new modes of thinking and application. The simulator from iCert Global will help ensure you pass the first time.

Black Belt Mentoring: As part of the Six Sigma Black Belt Certification course, you'll participate in the mentoring program. This unique aspect to the iCert Global course really ensures you learn the core concepts as you'll have to serve as a mentor to someone taking the Green Belt Six Sigma Certification course. The best way to know if you've mastered something is if you can teach it to someone else.
 Best Online Six Sigma Certification Programs Compared
Six Sigma Training Courses
Price

Pyzdek Institute

Black Belt: $1,457
Green Belt: $2,090

MSI Six Sigma

Black Belt: $300

Simplilearn Six Sigma

Green Belt Self-Paced: $299

ExpertRating 6 Sigma

Green Belt: $100
Black Belt: $100

iCert Global Six Sigma

Green Belt: $1,399
Black Belt: $1,399
Best Online Six Sigma Certification Programs