Best Online Six Sigma Certification Programs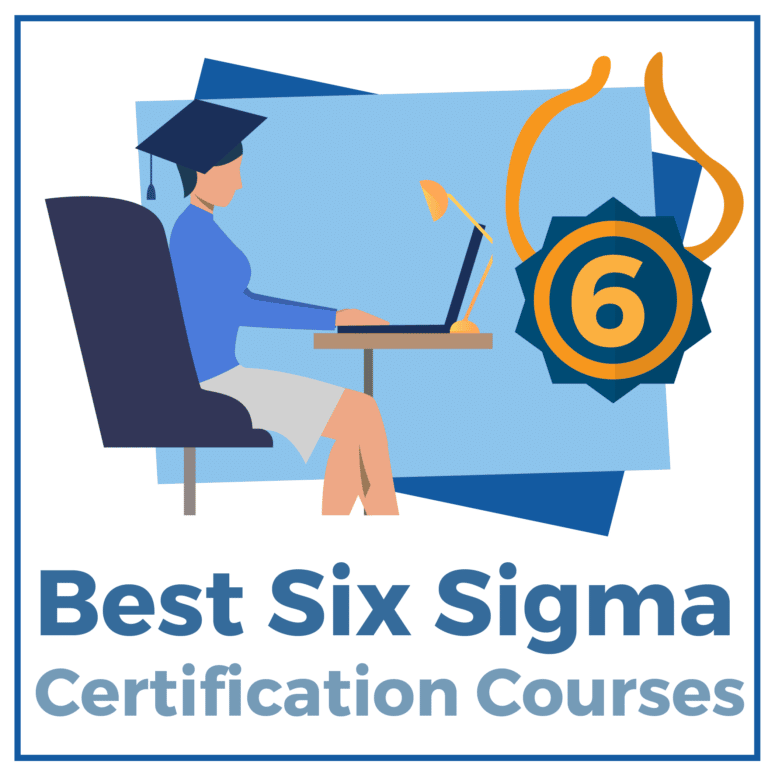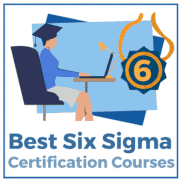 Choosing an online Six Sigma Certification program can be a challenge because there are more and more companies offering them than ever. We had our experts narrow it down to the top five companies and pour through each of their courses to simplify the process for you.
Six Sigma Certification can impact your salary cap in a major way, so mastery of the LSS methodologies is essential. CRUSH has broken down the top five online Six Sigma Training courses on the market to help you find the one that best fits your needs. The comparison chart below will help you make the right choice!
---

---
These are the Top 5 Best Six Sigma Online Certification Training Courses in October 2023:
---
How do you rate MSI Six Sigma Training?
---
MSI Certified Six Sigma Course (Rank: #1)


OVERALL RATING: ★★★★★
Free Demo: MSI Certified's Six Sigma course offers a free demo on their website so you can see if you like it before you buy anything. The fact that they offer free access to their study materials shows just how confident they are that their course will help you get your Six Sigma certification.
Certification: With only a few competitors offering certification, MSI stands with a small crowd for course and certification. The cost of certification is also included in the course, making the total cost of the MSI program very reasonable. They even mail you a copy of your certificate. And your transcripts will always be available for future employers.
Flexible: All of the training is online and structured in flexible manner, allowing you take the course at your own pace. You can speed through it if you have the time or map it out over the course of a year. The course expires one year after purchase, giving you plenty of time to complete the course.
Bottom Line: If the flexible nature of MSI's study material doesn't convince you to give it a shot, their generous free demo just might. They are also one of the rare few Six Sigma prep courses to offer certification at the end.
---
ExpertRating Six Sigma (Rank: #2)


OVERALL RATING: ★★★★★
Certification: ExpertRating offers certification with their course, making it a one-stop-shop when becoming certified in Six Sigma. You will have to pay for a hard copy, but only shipping and handling. Online transcripts are available at any time for proving your credentials. This makes the affordable pricing even better.
Combination Packages: Everything you need to take the course, study, and pass the exam is included in the up front price. There are no hidden fees. You won't need to purchase additional study guides or textbooks. Everything is provided, even the exam. You also have thirty days from the time of purchase to decide if you want to continue the course or get a refund.
Project Scenarios: When learning Six Sigma methodologies, it's crucial to learning how to implement them. Learning the philosophies and principles associated with them are time and money saving efficient ways of managing projects. But you must learn more than just the ideas behind Six Sigma. ExpertRating utilizes implementation to help achieve true learning through the use of several project scenarios. There's no better way to ensure you've learned a core concept than to put it into practice.
Limited Number of Practice Questions: With only 200 practice questions ExpertRating lags behind its competitors. It's as as a Six Sigma Certification course can be, which if you're confident in the methodologies, then this might not be a bad thing. But if you need more, you're better off with one of the other companies.
Bottom Line: One of the most convenient aspects of ExpertRating's Six Sigma course is the all-in-one enrollment fee that covers every aspect of the process. Unfortunately, they have a disappointing lack of practice questions.
---
Simplilearn Six Sigma Course (Rank: #3)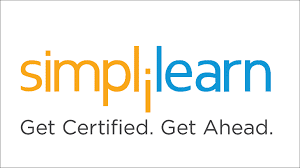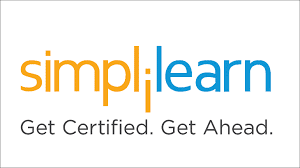 OVERALL RATING: ★★★★★
64 Quizzes: With so much to cover in learning Six Sigma methodologies, it can be hard to self-assess your knowledge, but not with Simplilearn. The course is highly organized by industry experts and very efficiently covers the principles of DMAIC and how to implement Six Sigma. To help ensure you're on track and retaining what you learn, the course features 64 quizzes, one for each of the chapters.
Simulation Exams: Simplilearn includes four simulation exams as part of the course. These exams will help prepare you for the actual ASQ Six Sigma Exam. Each one has been carefully crafted to simulate the actual exam with as much accuracy as possible. This is especially helpful for those that suffer from testing anxiety.
Modular Design: Simplilearn features an amazing toolkit of modular design that breaks down the methodology from Six Sigma into modules that are easy to consume. Each module features the most up-to-date tools real world implementation. The lessons mirror the principles of waste reduction, a main component of Six Sigma.
Exam Fee Not Included: Should you opt for the full Six Sigma training and Certification process, taking you from introduction to Green Belt to Black Belt, you'll have to fork over the price of the exam. On the bright side, the package is offered at a competitive rate that takes this into account.
Bottom Line: Simplilearn designed their course in a modular fashion, offering a simple but basic experience. With over 60 quizzes and a handful of simulation exams, this is an unimpressive yet effective study course.
---
Lean Sigma Corporation Six Sigma Training Course (Rank: #4)

OVERALL RATING: ★★★★★
PDU's: Providing more than enough Professional Development Units to meet the requirements for taking the Lean Six Sigma Black Belt exam, Lean Sigma Corporation even grants enough PDU's to meet most CPE requirements for established professionals.
Video Instruction: In order to effectively convey important information to their students so that they actually understand it, Lean Sigma Corporation divides their video content into 21 learning modules that are fully animated and professionally narrated.
Course Demo: We suggest students who are intimidated by this price should try the free course demo. This demo provides an example of Lean Sigma Corporation's eLearning module and should help students decide if it's the right course for their needs.
Bottom Line: Lean Sigma Corporation offers excellent video content and more than enough PDU's to make it one of the best Lean Six Sigma courses available to students. They even offer a demo in order to quell any anxiety from unsure students.
---
 iCert Global Six Sigma (Rank: #5)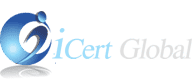 OVERALL RATING: ★★★★★
Minitab Implementation: Minitab is a powerful tool for analyzing research data and a great many companies that use Six Sigma methodologies utilize Minitab. iCert Global's Six Sigma Certification features levels I and II of Minitab implementation. This is one of the best features of their course because learning how to properly use Minitab is beneficial for any analytical process, not just Six Sigma.
3 Months Online Exam Simulator: After completion of the course, you have an amazingly long window of 3 months of exam simulation. Six Sigma methodologies are heavily data driven, requiring the acquisition of new modes of thinking and application. The simulator from iCert Global will help ensure you pass the first time.
Black Belt Mentoring: As part of the Six Sigma Black Belt Certification course, you'll participate in the mentoring program. This unique aspect to the iCert Global course really ensures you learn the core concepts as you'll have to serve as a mentor to someone taking the Green Belt Six Sigma Certification course. The best way to know if you've mastered something is if you can teach it to someone else.
Bottom Line: While some students may balk at the idea of having to pay for an educational course only to teach other people, many individuals have found iCert's mentoring program to be an effective learning tool.
---
Dooey Sigma Six (Rank: #6)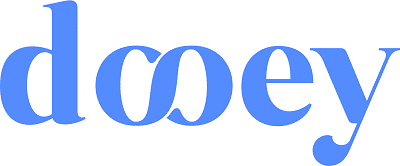 OVERALL RATING: ★★★★★
Excellent Customer Feedback: Although this is a relatively new program, the reviews for Dooey Six Sigma are five-star and highlight the fact that Dooey prioritizes customer satisfaction by offering personalized attention and support throughout the training process. Their dedicated customer service team is readily available to address any inquiries or concerns promptly and efficiently.
Great Refresher Course: Dooey is great for those who already have a certification but wish to improve their knowledge about the subject matter. The program assists in acquiring knowledge about the essential requirements for attaining the esteemed position of a Lean Six Sigma Black Belt, the process involved in becoming one, and the estimated timeframe for achieving this objective. This comprehensive manual provides users with ample insights to identify areas of improvement, determine the necessary tools to address them, and outlines the subsequent actions to be pursued.
Hands-On Teaching: Dooey employs a hands-on approach, providing ample opportunities for participants to apply their newly acquired skills through real-world case studies and projects, fostering practical proficiency. Dooey's commitment to ongoing support and continuous improvement sets them apart, as they prioritize the success of their participants by offering post-training resources, mentorship, and fostering a culture of continuous learning.
Bottom Line: Dooey Six Sigma is an ideal choice for individuals seeking top-notch service due to their customer-centric approach, providing personalized attention and efficient support throughout the training process.
More Info About Six Sigma
Still not sure what makes Six Sigma certification a good idea? Check out these comparisons to learn more about what makes it different from other project management certifications:
Lean vs. Six Sigma
Both Lean and Six Sigma are methods of creating efficiency in the workplace, but there's some debate over which one is more effective. That's because the two of them have very different approaches to solving the problem, although they're not incompatible in the same system.
Lean is the systematic process of eliminating waste and creating increased flow in a workplace's production process. Doing so maximizes the value of your products while minimizing your company's costs. In order to successfully utilize Lean, every tier in your organization needs to be on board. That's because everyone needs to be able to make decisions about the allocation of resources and usage of new processes. As a result, Lean has far less of a focus on manufacturing than Six Sigma does.
Six Sigma, on the other hand, works almost entirely on a manufacturing level. That's because its primary purpose is to use statistical analysis to reduce defects and variation in your production process. This is accomplished via 2 sets of 5 step approaches: DMAIC and DMADV.
DMAIC means Define, Measure, Analyze, Improve, and Control. Using this approach allows you to define the problem you want solved, find what's causing it in your process, change it, and then maintain that change in the future.
DMADV is very similar to DMAIC; in fact, they share the same first 3 steps. DMADV stands for Define, Measure, Analyze, Design, and Verify. The difference here is that this process is used to create new tools in order to solve production problems.
PMP vs. Six Sigma
Both PMP and Six Sigma certifications are useful tools for a company's success. However, the two of them focus on very different kinds of specialized strategies to get their work done. That's because Project Management ensures that projects are done on time and within budget in order to match company goals, while Six Sigma identifies defects and variations in a process.
A Project Manager's job is to boost the success rate of projects. They do so by setting a budget, keeping regular contact with company executives, and delegating team members into smaller segments of the task. If they can do all of these successfully, the project will be completed on time with a quality result.
On the other hand, Six Sigma experts need to know how to eliminate defects from a process. This is typically done by examining every phase of a process in extreme detail; only that can guarantee an increase in productivity. Otherwise, some issues might fall through the cracks and cause greater problems down the line.
The two certifications also have different licensing requirements:
Anyone with a PMP certification has proven that they can use all 42 project management tools at an expert level. They've proven themselves by passing the PMP exam that's proctored by professionals from PMI.

By contrast, Six Sigma workers learn the certification at different levels that are designated by colored belts. These are the white, yellow, green, black, and master black belts. Only black belts or higher are allowed to lead Six Sigma projects.
Bryce Welker is a top-notch expert in business and education. As a dynamic speaker, expert blogger, and regular contributor to Forbes, Inc.com, Business.com, AccountingToday.com, and Entreprenuer.com, he has helped readers boost their careers with his extensive knowledge. With a track record of founding over 20 innovative test prep websites, Bryce has helped countless students and professionals pass their certification exams and achieve their dreams. Bryce Welker is the ultimate guide to help you succeed in your career or education.