Becoming a project manager is no easy feat— It's got tough requirements and a difficult test.
But if you're reading this, you've probably already completed the exam and earned your Project Management Professional (PMP) certification. Now all that's left is to handle your continuing education requirements.
In order to maintain your certification, you need to complete 60 Professional Development Units (PDUs) in a 3 year cycle.1 You have a lot of options, but an online course is among the most effective ways to earn PDUs. I've looked at the most popular online PDU courses and ranked them below. Check it out!
---
#1 Master of Project Academy PDUs


Master of Project Academy is extremely effective and thorough across all of their online content. Additionally, their PMP renewal course enables you to earn 60 PDUs instead of the standard 30, so you'll be in great shape when it comes time for your certification renewal.
Course Details
Master of Project Academy courses focus heavily on video content. These are taught by instructors with years of field and teaching experience. That way, you can rest assured that everything you learn is accurate and applicable to your career.
You can see a sample of their video curriculum below:
Additionally, completing this course gives you twice the necessary amount of PDUs. Since these can carry over into your next 3-year renewal cycle, it's a worthwhile investment that prevents you from needing to claim PDUs in the near future.
If you're interested in this course, there are 3 different pricing plans: monthly, annually, or lifetime access. Right now it costs $197 a month, $297 a year, and $397 for lifetime access. If you plan on accessing this course for more than one month, the annual option is the best deal.
Here are some of the excellent features you get with Master of Project Academy's CPE program:
Online Class Training

Self-Paced Content

Project Management Course Bundles

24/7 Instructor Assistance

Supporting Documents

Cheat Sheets

60+ hours of Training

Course Completion Certificates
Pros and Cons
Pro – Self Paced:

All of their PDU content is self-paced. As a result, you have total control over when and where you earn each PDU, instead of being forced into a rigid study schedule.

Pro – Automatic Reporting:

Once you've completed your course, Master of Project Academy submits your PDUs directly to PMI. Doing so saves you the hassle and busywork of submitting it yourself, allowing you to resume your career as quickly and painlessly as possible.

Con – Monthly Pricing:

Currently, there's only one option to pay for your courses outright, and it's easily the most expensive. Instead, you're encouraged to pay monthly or annually for access. That's fine if you only intend to use the course for a little while, but it puts more pressure on you to finish as quickly as possible.
Bottom Line

Master of Project Academy is an excellent course for certification holders to complete their PDUs. It allows you to set your own pace and will provide more than enough credits to keep your certification for the several years.
TAKE ME TO MASTER OF PROJECT ACADEMY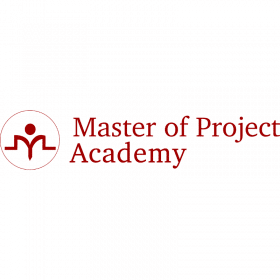 Sitewide Sale- 50% Off Master of Project Academy Courses
34 uses today
Last Used: 1 days ago
---
#2 Velociteach Professional Development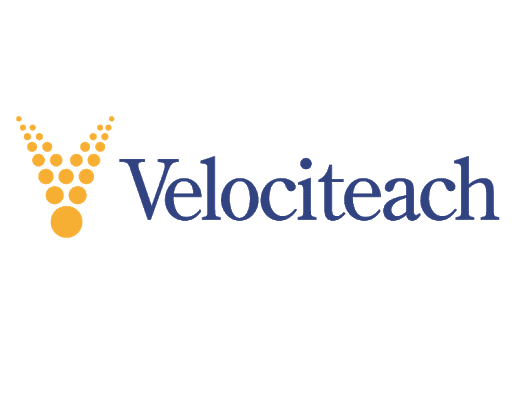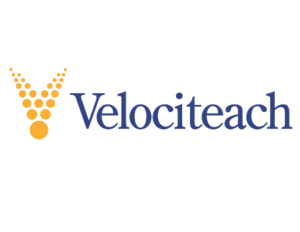 Velociteach is great primarily because of the volume of their content: 188 PDUs in total. Obviously, you don't need all of these— but it gives you the freedom to pick topics for your recertification cycle that best apply to your career.
Course Details
Velociteach uses a program called PDU Passport for their self-study materials. With it, you're able to pick and choose what topics you'd like to learn. Because of the high number of PDUs, you aren't forced to complete courses you aren't interested in; there's plenty to learn about each topic.
There are 2 purchase options for Velociteach's PDUs. You can pay for 6 months or 1 year of access; these cost $549 and $597 respectively. Paying annually is clearly the better deal since it only costs $50 more than the 6 month plan. Plus, you'll need the extra time if you intend to go beyond the minimum of 30 PDUs.
Velociteach's PDU Passport includes plenty of great features in order to increase your professional knowledge, such as:
Meets Each Category of the PMI Talent Triangle

Mobile Friendly Interface

188 PDUs

6 or 12 Month Access Period

24/7 Course Access

Certificate of Completion
Pros and Cons
Pro – Mobile Friendly:

All Velociteach content is available on any device. That way, you can study no matter where you are— simply pull out your phone and complete part of your course whenever you have free time.

Pro – Talent Triangle:

Velociteach's PDU Passport includes content from all three parts of the Talent Triangle. This includes Leadership, Technical, and Strategic PDUs. You can specialize your learning based on your specific niche, or you can mix and match to get a well-rounded education while meeting your continuing certification requirements.
Con – Online Only:

Unfortunately, Velociteach has no offline materials. Anyone with slow internet or limited access is going to have trouble completing this course. This can be concerning if you want to access content on your mobile device but you have a limited data plan.
Bottom Line

Velociteach is a solid option for any long term learning. If you're interested in earning PDUs for later years, then this is one of the best choices on offer.
---
#3 PDU Campus Professional Development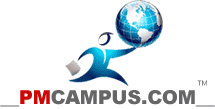 Much like the first two choices on this list, PDU Campus focuses heavily on self study material. However, they don't charge a monthly or annual fee for their courses. Instead, you have 90 days of access for each set of 10 PDUs.
Unfortunately, these courses lack some of the content that the other PMP companies provide, capping out at 60 PDUs instead of the 150+ available through Velociteach.
Prices vary based on how many PDUs you want at once. Courses with 10 PDUs tend to cost around $50 and courses with 60 usually cost $400. However, PDU Campus courses frequently go on sale for as much as 75% off. That means you can earn enough PDUs for 2 years for just $99 if you wait for a sale.
Although they don't quite compare to standards set by Master of Project, PDU Campus still has a lot of great features to offer, including:
Practice Quizzes

Mini Exam

Example Articles

Mobile Friendly

Up to 60 PDUs

Unlimited Access Period

24/7 Course Access

Certificate of Completion
Bottom Line

PDU Campus is an excellent option for anyone trying to save money on their PDUs. They may not have all the bells and whistles of our top picks— but they'll get the job done at an affordable price.
---
#4 Project Management Institute PDUs

Obviously, one of the best sources of continuing education PDUs is the organization in charge of PMP certification!
Since the Project Management Institute (PMI) are the ones who issue PMP certifications, it's natural that they would have everything you need to earn your PDUs. Unlike every other option on this list, PMI offers more than just self-study courses: You can enroll in instructor led courses, attend local chapter meetings, or even study some reading content.
They even offer ways to fulfill your "Giving Back" PDU requirements by contributing to their online resources, including their blog and wiki.
The best part about this is that a lot of these choices are free. However, it's important to remember that you won't get as many PDUs from free courses as you would from paid ones from Master of Project Academy or Velociteach. Still, it's a good resource for earning some extra credits.
Plus, each PDU is automatically reported— since it's coming from the people you report to in the first place. Due to their unique position, PMI is able to offer some additional features too, including:
Automatic Reporting

Member-Only Events

Attending/Creating Webinars

Credits for Writing an Article/Blog Post/Wiki Contribution
Bottom Line

Earning some PDUs from PMI is a good starting point. I wouldn't recommend trying to earn everything here, but getting even 10 PDUs through this site would lower the cost of finishing the rest of your certification renewal requirements.
---
Online PDU for PMP FAQs
Q: What are PDUs?
A: Professional Development Units measure your progress when maintaining your PMP certification. Completing these proves that you're putting in the work to keep your knowledge up to date. Each PDU represents about one hour of learning time.2
Q: Do PDUs apply to the next cycle?
A: If you earn over 30 PDUs the leftovers do a rollover into the next cycle. However, you'll still need to take some courses in the third year of any given cycle. As a result, you can only complete an extra 2 years worth of work ahead of time.
Q: What is the PMP renewal fee?
A: After completing your PDUs, you'll need to pay the PMP renewal fee. For PMI members this costs $60; everyone else needs to pay $150.3
Q: What happens if I don't get my PDUs?
A: If you fail to meet the continuing education requirements, your PMP license will expire.1 You'll have to pass the exam again if you want to regain your project manager certification.
Bryce Welker is a top-notch expert in business and education. As a dynamic speaker, expert blogger, and regular contributor to Forbes, Inc.com, Business.com, AccountingToday.com, and Entreprenuer.com, he has helped readers boost their careers with his extensive knowledge. With a track record of founding over 20 innovative test prep websites, Bryce has helped countless students and professionals pass their certification exams and achieve their dreams. Bryce Welker is the ultimate guide to help you succeed in your career or education.