Master of Project Academy PMP Review

RATING: ★★★★★
If you're someone who's worked with different teams, you've probably seen your share of Project Management experts. People always understand the importance of the role within a company but never quite understood how the people filling that position received their training, or how these people got their start as project managers in the first place.

Well, if you take the time to speak with these professionals, you'll find the answers are easily within reach:
Talk to any Project Management Professional (PMP or CAPM) on your team and they'll refer you to a few different online resources and general steps to certification (including the official PMI website).
If you're interested in getting your toe in the water, here's our Master of Project Academy review. In addition to their stellar paid courses, they also offer PMP test prep resources that are absolutely free!
Overview of Master of Project Academy
For the uninitiated, Master of Project Academy is the real deal. When researching PMP test prep and online training materials, you'll notice this site makes some pretty bold claims.

A 99.6% first time pass rate? The number 1 Project Management Online Training Provider? Well, yes, actually, and here's why:

Master of Project Academy's overall goal is to provide affordable and premium certification courses to blossoming Project Management Professionals. They've already helped over 150,000 people obtain their PMP Certification on the first attempt, giving them the results to back up that 99.6% claim.
Ultimately, this prep company's thorough paid courses as well as their slew of free content make them the ideal choice for Project Management certification prep for all experience levels and budgets.
Here's a snapshot of Master of Project Academy's Online PMP Certification Training:
Self-paced curriculum with a 99.6% first time pass rate

35 Contact Hours PMP Certification Training

6 Full Practice Tests

Access to 300+ lectures

Live Learning Options

35 Hours Certificate of Completion
What's Included With Master of Project Academy's Online PMP Training Review
Learn at Your Own Pace: 6 Full Practice Tests + Free Materials
In addition to allowing you to take their course work at your own pace, Master of Project Academy's Online PMP Training also grants you access to over 750 test prep questions. Taking the test prep to the next level, Master of Project Academy sweetens the deal further by providing downloadable, high quality test prep materials like flash cards and cheat sheets. They even break up their practice questions by knowledge area and rationale.
Online PMP Forum + 24/7 Support
In addition to downloadable PMP Test Prep assets, Master of Project Academy allows you to connect with other students via their online moderated peer forum. Participate in active discussions or bring your own questions to the table to get the conversation going.
And that's only half of it:

Those enrolled in Master of Project Academy's online courses also have access to their 24/7 support team. Do you have any questions concerning course criteria or need guidance in finding additional information on a particular topic? You can get the answers you need at literally any time of day with a team of PMP training experts standing by!
Learn Directly from An Elite PMP Instructor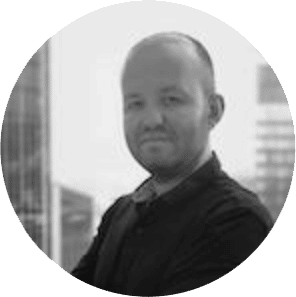 Looking through the various Project Management training courses available on Master of Project Academy's website, you'll notice a familiar name continues to appear: Resit Gulec.
Who is Resit Gulec and why does this stand out? Well, he's your instructor— oh, and the CEO of Master of Project Academy. Resit has an MBA from London School of Business and Finance and has hands-on experience in a variety of management fields. Hence, Master of Project Academy puts you in a position to learn directly from a proven Project Management Professional that has successfully managed multi-million dollar projects across several international markets.
Certificate of Completion
Upon finishing the course you'll receive a certificate of completion. But unlike other online Project Management Professional training courses, Master of Project Academy doesn't stop there; they also help you plan for the future by providing step-by-step guidance on how to apply for your PMP Exam.
The PMP Certification Training sets you up for a real career in a few different ways in addition to preparing you for your exam. For example, Master of Project Academy's curriculum takes every opportunity to apply theoretical concepts of Project Management with actual real world examples and case studies.
GO TO MASTER OF PROJECT ACADEMY!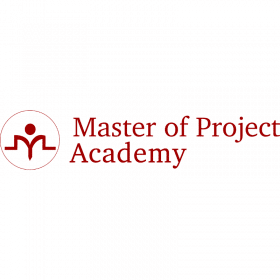 Sitewide Sale- 50% Off Master of Project Academy Courses
34 uses today
Last Used: 1 days ago
Master of Project Academy Pricing
Much like their selection of courses, the pricing for Master of Project Academy is highly versatile. All paid courses run on a sliding scale dependent upon how often you plan to actually use the materials at your disposal. The pricing models on offer are monthly, annually, or lifetime-based.

Where this pricing model truly shines is in its ability to appeal to all levels of need for those seeking project management training. This also means that depending on how quickly you can complete the coursework, you could potentially save a significant amount of money with just a month on Master of Project Academy vs. other providers.
Photo: Master of Project Academy offers visitors a chance at a discount; 40% off is definitely a plus!
Furthermore, there's no better price than zero; Master of Project Academy offers comprehensive free courses. Access to hours of coursework — as well as dozens of free lectures — are available to you at literally no cost, and you'll even receive a certificate of completion for each one!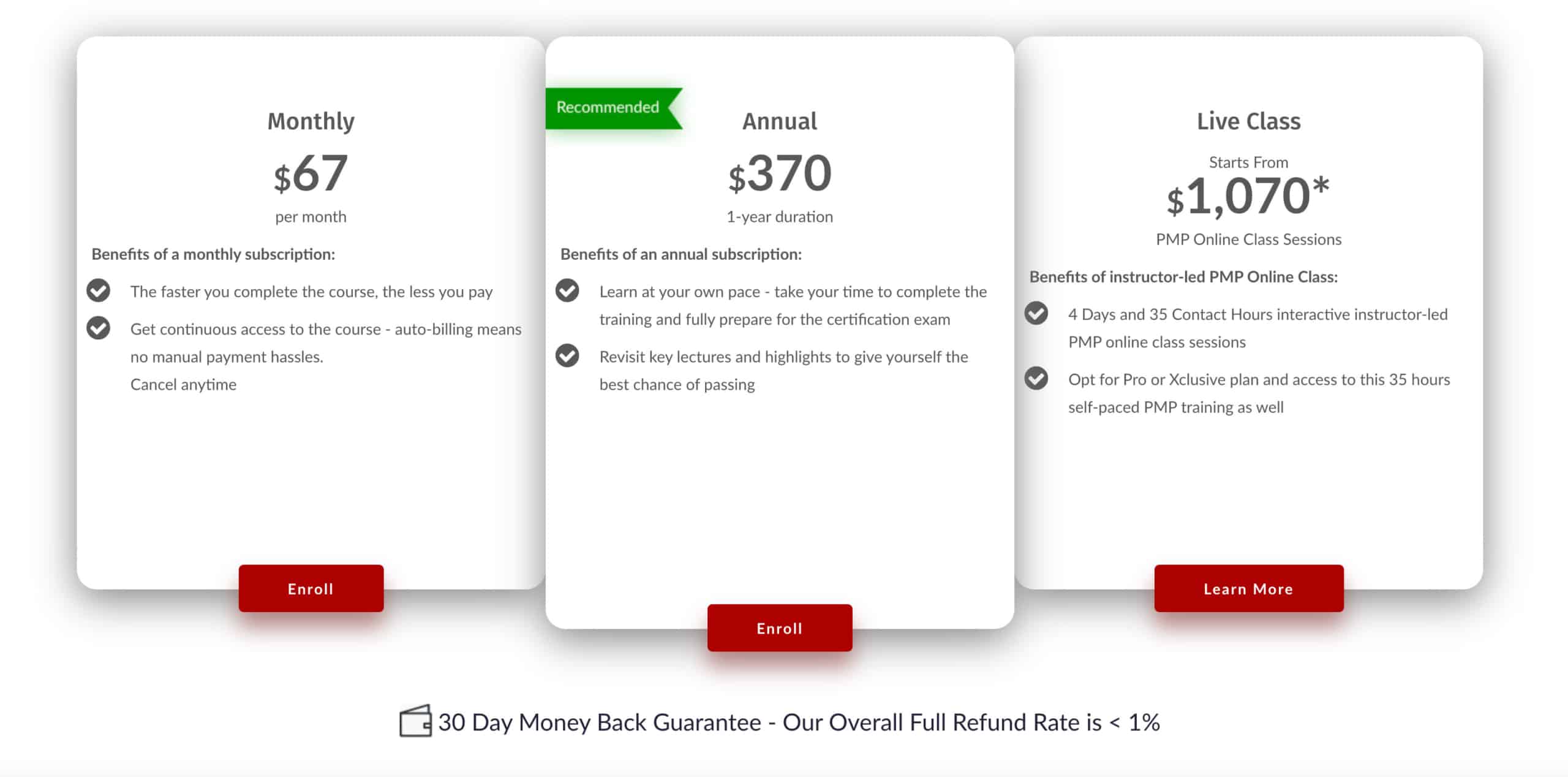 Pros & Cons
See below for some of the highlights and criticisms we came across with our time with Master of Project Academy:
Variety of Courses: Students enrolling in courses with Master of Project Academy have no shortage of options. Their expansive curriculum incorporates a cornucopia of topics from Project Management to IT Certification and Growth Hacking. Additionally, each course comes with its own set of materials and assets to help students really dig in and take full advantage of their enrollment fees.
Versatile Pricing Structure: Speaking of fees, Master of Project Academy offers an unprecedented amount of options in pricing for their PMP study materials. They include anything from monthly payments that beat out other providers, affordable annual fees for the learner who takes their time, and even lifetime enrollment for those eternally dedicated to Project Management.
And that's just the start:
The Project Management Bundle allows users to enroll simultaneously in 6 courses for the cost of 1. For those who learn quickly, you could potentially acquire all of your certificates of completion for these courses at a fraction of the cost. Throw in the fact that Master of Project Academy will give you discount codes of up to 50% simply for browsing their site, and you could potentially acquire a wealth of knowledge for pennies on the dollar!
High Level of Customization: The downloadable assets provided to students, online moderated forums, and abundance of lectures available (alongside dedicated 24/7 support) mean that you're covered no matter what. Regardless of your learning style or speed, you'll be able to find a way to make these courses work for you.
Course Naming: While the courses available were found to be comprehensive and effective at preparing students for their exams, it can take a bit of time to figure out exactly which course covers what exactly. The similarities in names of some courses and bundles can make it difficult to parse exactly what you need, especially if you're someone who's totally new to the table (i.e. what is "PMP Certification Training" vs. PMP "Online Class Virtual Training"? From these titles, would you immediately know which you would prefer to enroll in over the other?)
---
Frequently Asked Questions
Short on time? We have some of the most commonly asked questions for you conveniently answered below:
What is the first time pass rate for students who enroll in Master of Project Academy?
Master of Project Academy has an impressive 99.6% first time pass rate for students who pursue their PMP Certification. This statistic is based on 150,000+ students and their recorded results. Self-paced courses ensure you're prepared for your test when you're ready to take it.
💵 Does Master of Project Academy offer a money-back guarantee?
Yes! In the event that you are unable to continue with your coursework as originally planned or are dissatisfied with a course, students are able to take advantage of a no questions asked, 30-day money-back guarantee.
Additionally, the monthly payment plan options allow students to cancel their enrollment at any time.
Can I access Master of Project Academy's study materials offline?
Whether online or offline, you'll have the means to further your studies. Master of Project Academy offers downloadable study materials with all classes. These include PMP test prep materials like flash cards, cheat sheets, practice exams, and more. 
💲Does Master of Project Academy offer financial aid?
Unfortunately, Master of Project Academy does not offer financial aid on their paid enrollment courses. However, they do offer 15 courses that are absolutely free and still include a Certificate of Completion. Additionally, their site offers discount codes of up to 50% off in some cases.
🤔 Is Master of Project Academy legit?
Absolutely! While some of the graphics used on their website may appear amateurish, this is an entirely legitimate educational resource for aspiring project managers. They even have an A+ rating from the Better Business Bureau.
1️⃣ Which is the best PMP Exam Simulator?
Currently, the best PMP exam simulator available online can be found with PM Prepcast. Their Elite package provides you with 90-day access to their extremely powerful and robust PM Exam Simulator— in addition to many additional features that can help you study for and PASS the PMP exam.
---
Ideal Customer
Still unsure if Master of Project Academy is right for you? Consider the following:
If you're new to PMP training or need to acquire your PMP Certification,

this is the course for you.

If you have a busy schedule and need a curriculum that is designed to progress at your personal pace,

this is the course for you.

If you're looking to further your knowledge and want to enroll in a course directly taught by the CEO,

this is the course for you.

If you need flexible pricing options and a wide variety in the course options,

this is the program for you.

If you're the kind of student that likes to utilize flashcards and practice exams to prepare for the real thing,

this is the course for you.

If you are someone who prefers an in-person, classroom style of learning, this is

NOT the course for you.
Finally, if you are considering your CAPM certification as an initial measure, check out our Master of Project Academy CAPM review.
---
Final Recommendation
Master of Project Academy has a lot to offer its students. So much so, in fact, that this offering can seem overwhelming at first. However, taking just a little time to peruse the course work will reveal a refreshingly transparent and open resource for PMP training.
The highly customizable nature of their pricing structure and "learn at your own pace" approach lead to a very personalized feel for any student. The bundle practically gives you six courses for the price of one and each course has its own set of downloadable content and practice materials— it's truly a tempting offer.
It's also hard not to recommend Master of Project Academy over its competitors, especially with the pedigree of the CEO. Having an actual Project Management expert with a proven track-record, let alone the head of the company directly teaching courses, brings a level of authenticity not seen with other PMP Certification Prep providers. Who doesn't enjoy learning from the best?
Basically, no matter your skill level, price point, or amount of free time, Master of Project Academy has something to offer and help you DOMINATE your PMP certification exams.
GO TO MASTER OF PROJECT ACADEMY!
Bryce Welker is a top-notch expert in business and education. As a dynamic speaker, expert blogger, and regular contributor to Forbes, Inc.com, Business.com, AccountingToday.com, and Entreprenuer.com, he has helped readers boost their careers with his extensive knowledge. With a track record of founding over 20 innovative test prep websites, Bryce has helped countless students and professionals pass their certification exams and achieve their dreams. Bryce Welker is the ultimate guide to help you succeed in your career or education.