25 Most Frequently Asked Questions About PMPs
Do you have any nagging questions about Project Management Professional (PMP)  certifications, exams, and uses? Then you've come to the right place! Read on for the answers to some of the most frequently asked questions about PMP certification.
1. What is PMP certification?
A PMP certification is a professional certification overseen by the Project Management Institute (PMI.) According to PMI's Project Management Certification Handbook, the PMP certification "demonstrates to employers, clients and colleagues that a project manager possesses project management knowledge, experience and skills to bring projects to successful completion."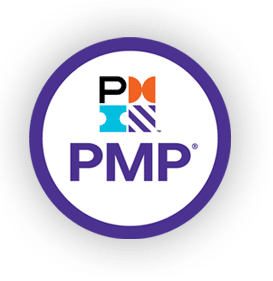 A PMP certification confirms the ability of the holder to perform in a project manager role while leading and directing projects. The certification is globally recognized with 884,518 active holders in 208 countries. It's widely considered the gold standard of project management certifications, especially in North America, Asia and the Middle East.
2. What does PMP stand for?
PMP stands for Project Management Professional. The PMP designation applies to an individual who has met all requirements, including passing a four-hour exam administered by the Project Management Institute (PMI)

designed to test the knowledge and skills of a project manager. With the PMP certification, you are globally recognized as a professional project manager who can lead and direct projects.  
According to PMI, the project management professional (PMP) is the most important industry-recognized certification for project managers. 
3. What does a PMP do?
A Project Management Professional (PMP) applies the knowledge, skills, tools and techniques taught and recognized in the Project Management Body of Knowledge (PMBOK) to managing a project in any industry, organization and location.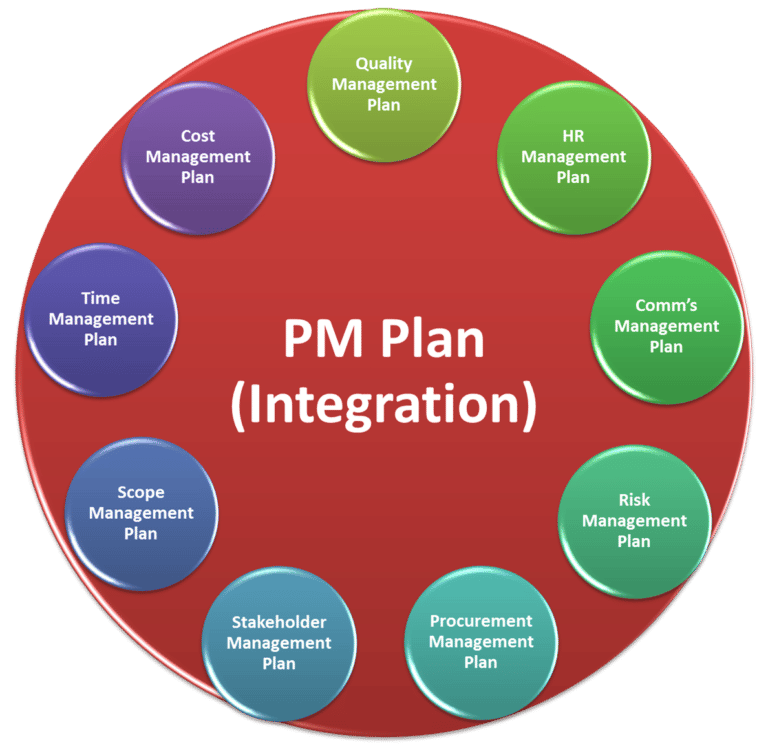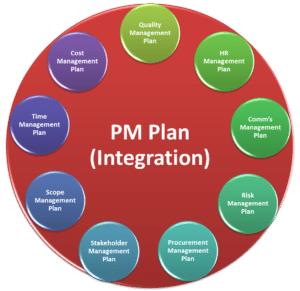 In this context, the PMI defines a project as being "temporary in that it has a defined beginning and end in time, and therefore defined scope and resources. And a project is unique in that it is not a routine operation, but a specific set of operations designed to accomplish a singular goal."
[uam_ad id="12194″]
4. How useful is a PMP certification?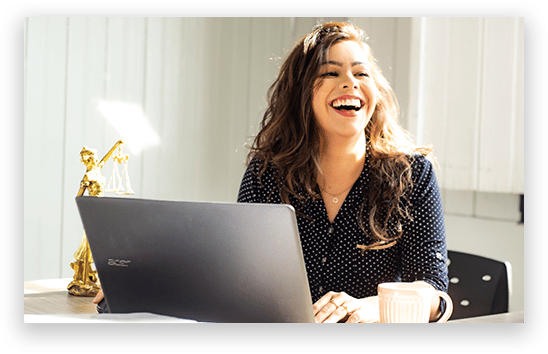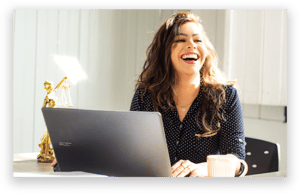 A PMP certification is incredibly useful when it comes to displaying your talent and capabilities in the realm of project management. In fact, the PMP certification has become an industry standard, with many project management jobs requiring an active PMP certificate from applicants. 
Therefore, a  PMP certification is useful to obtain a role on choice projects with top companies, as well as earn a higher salary. Furthermore, the 2017 Earning Power: Project Management Salary Survey conducted by the PMI found that PMPs earn 23% more on average, across 37 surveyed countries, than non-certified project managers. 
5. What is PMP certification worth?
It's reasonable for many prospective students to wonder what a PMP certification is worth; after all, the exam fee is more than $500, not including recertification costs and having to retake the exam if you should fail. There are also associated costs with prep courses, boot camps and more, making this a potentially hefty financial investment.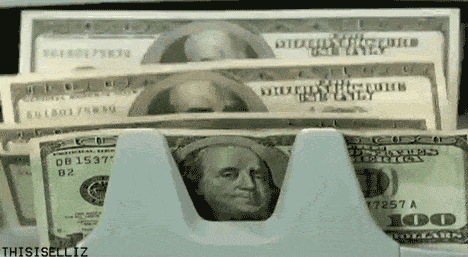 However, it can be argued that the the PMP certification is worth these costs based solely on that aforementioned 23% salary increase between PMP holders and non-PMP holders. Translated into dollars, this could be $10,000 or more annually that you can earn just by having the certification. Ultimately, it will be up to you whether on not these benefits outweigh the costs of pursuing certification.
6. Why become PMP certified?
PMP certification can be costly and the exam is considered difficult by many who attempt it. However, getting PMP certified has a ton of benefits. For one, it's the global industry standard for project management. Consequently, the PMP designation is recognized by industries in over 208 countries. Secondly, PMP certification is a requirement for most job listings, which means you could be missing out on the career opportunities of a lifetime if you don't get your certification.
Additionally, maintaining an active PMP certification connects you to over 800,000 professionals in an active project management community. And finally, PMP professionals are proven to obtain a higher salary on project management jobs than professionals without this certification. 
7. Will PMP certification help my career?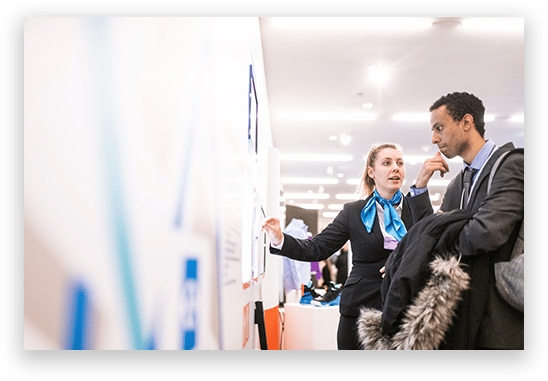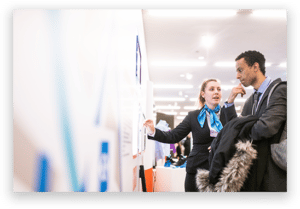 Earning your PMP certification is recommended for project management professionals who don't have the years of experience that top-level PMPs have collected. This isn't to say the PMP is the right certification for beginners; in fact, if you don't meet the PMP requirements for the exam, we recommend you start with the Certified Associate in Project Management (CAPM) and work your way up from there.
However, many serious industry players looking for qualified project managers are searching for PMPs. In actuality, this is often a requirement of the job! Therefore, passing the exam and earning your certification will get your application in front of hiring managers and onto serious project teams where you can make a difference.
8. What are the requirements for project management certification?
In order to be eligible to take the PMP exam, you'll have to meet some requirements set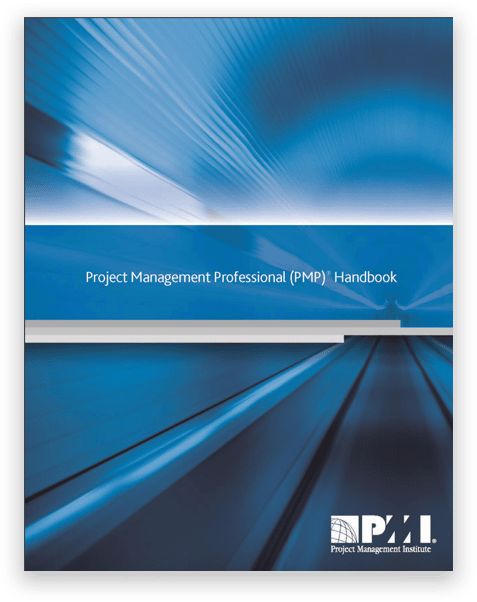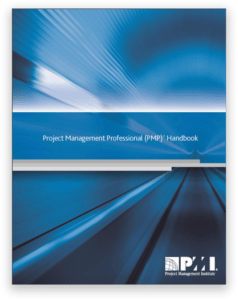 forth by the Project Management Institute (PMI). A short version can be found on their website, but the complete version listed below is detailed in the Project Management Professional Handbook. 
There are two sets of requirements that can be interchanged depending on your educational background. The first set is as follows:
Secondary degree (high school diploma, Associate's, or global equivalent)
5 years or 60 months of unique non-overlapping project management experience, with 7500 hours spent leading and directing a project
35 contact hours of formal education
However, if you have a Bachelor's degree, the requirements are a little different:
Four-year degree (Bachelor's or global equivalent)

3 years or 36 months of unique non-overlapping project management experience, with 4500 hours being spent leading or directing a project

35 contact hours of formal education
9. What is a PDU?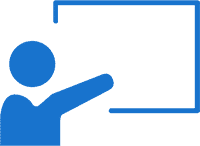 A PDU is a Professional Development Unit. Essentially, this refers to an ongoing educational credit for Project Management Professionals. After you pass your PMP exam (or other relevant project management-related certification) you'll need to earn a certain number of PDUs in the following three years in order to maintain your certification. This is to keep you in the habit of continuously developing your project management skills in addition to keeping up with new trends and methodology.
PDUs and continual education requirements are tracked in the Continuing Certification Requirements Program (CCR), which can be found online.
10. How do I earn PDUs?
PDUs are earned through two main methods of professional development: education and giving back to the profession. According to the Continuing Certification Requirements (CCR) Handbook, here's what these two methods look like:
Education PDUs

are learning opportunities that allow you to expand and enhance your technical, leadership, or strategic and business management skills. 

Giving back to the profession

involves activities that enable you to share and implement your knowledge and skills as a means to help build and contribute to the profession.
For the PMP certification, you'll need to collect 60 PDUs each CCR cycle (three years). A minimum of 35 education PDUs are required, with a maximum of 25 giving back PDUs allowed. Education is further broken down into specific requirements: 8 PDUs in technical project management education, 8 in leadership education, and 8 in strategic and business management skills. The remaining 11 can be collected from any part of the "Talent Triangle" for a total of 35.
As previously mentioned, you can earn a maximum of 25 PDUs giving back to the profession through volunteering, creating knowledge and working as a professional. Furthermore, it's important to note that you can only collect a maximum of 8 PDUs when seeking PDUs for working as a professional. Volunteering and creating knowledge do not have any such constraints. 
11. Do PDUs expire?
PDUs are acquired and tracked in the same Continuing Certification Requirements (CCR) program cycle. For PMPs, this cycle is three years after initial certification and every subsequent three years to retake the exam and maintain certification. Because of this, you can't use activities that you completed before you earn the PMI certification. However, you can rollover a few PDUs into the next cycle, according to the CCR Handbook.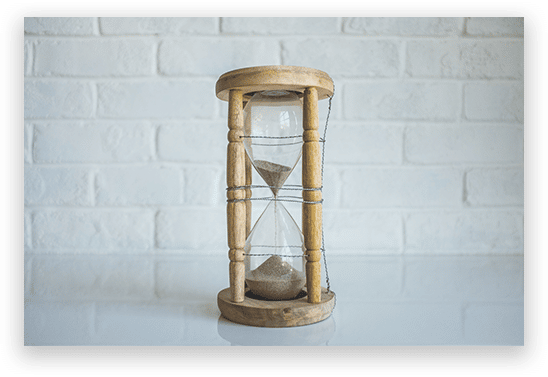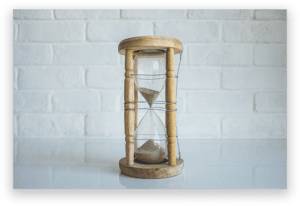 Confused? Here's how it works:
If you earn more than the required PDUs in your CCR cycle, you can apply a portion of these to your next cycle. However, this only includes PDUs that you earned in the final year of your cycle. Basically, a few PDUs that you earned in the last 12 months before your recertification can be applied to the next cycle. For several certifications, including the PMP, this has a maximum limit of 20 rollover PDUs allowed. Other certifications that are more skill-specific only allow 10 rollover PDUs. 
12. Where do I take the PMP Exam?
All PMI examinations, including the PMP exam, are administered using Center-Based Testing (CBT) or Online Proctored Testing (OPT). A complete listing of exam locations are available through Pearson VUE: simply search your location or address and a list of test centers in your area will be provided.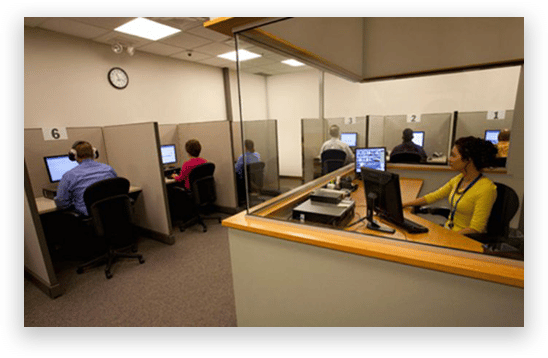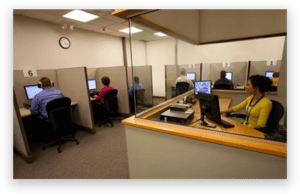 You'll have four hours to complete the exam, although it may not take you this long. Furthermore, it's important to know that there are no scheduled breaks. Although you can take a break if you need to, your exam clock will not be paused. 
13. Can I take the PMP exam without experience?
No. You'll need to meet the exam eligibility requirements, including minimum hours of project management experience, before your application is approved and you're able to schedule your exam. 
If you have no previous project management experience, it's recommended that you start by obtaining your Certified Associate in Project Management (CAPM) certification. This certification is seen as a step to earning your PMP, and will help you gain experience and exposure to project teams and professional project management experience. 
14. How hard is the PMP exam?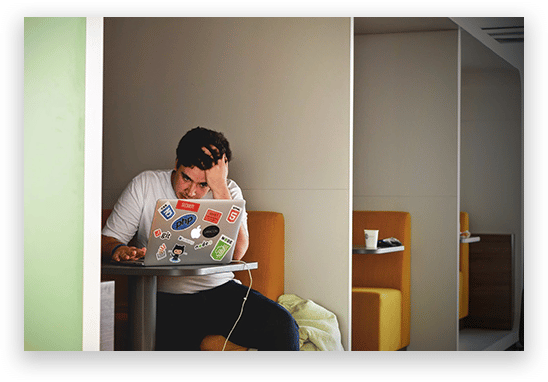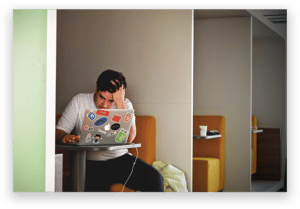 The PMP is recognized as being extremely difficult. In fact, there's an estimated 40-50% fail rate among first time test takers. Hence, it's recommended that you study for the test seriously and answer all the questions to the best of your ability.
The reason for this is that there is no specific number of questions that must be answered to get a passing grade. Each question is graded based on difficulty; therefore, if you get all the hard questions right but blow the easy ones, you can still pass. This means that reverse is also true, so be careful and make sure you understand the most difficult project management concepts!
Not all questions are scored on the PMP exam, since some are pre-test questions. However, there's no way to know which ones. Because of this, your best bet is to use quality study materials, take several practice exams, and get plenty of rest before the test date. 
15. How many questions are on the PMP exam?
There are 200 exam questions in total on the PMP exam. However, only 175 of these questions are scored, with 25 being considered pre-test questions. Remember: there's no way to distinguish which is which, so answer every question carefully!
The breakdown of content for questions on the PMP exam looks something like this:
People- 42%
Process- 50%
Business Environment- 8%
16. How often are PMP exams given?
PMP exams are administered daily all around the world. The frequency of PMP exams administered at your local testing center depends on their hours and volume. Once you receive your exam eligibility code (provided your application to sit for the PMP exam is approved), you'll be able to schedule your test date and time on Prometric.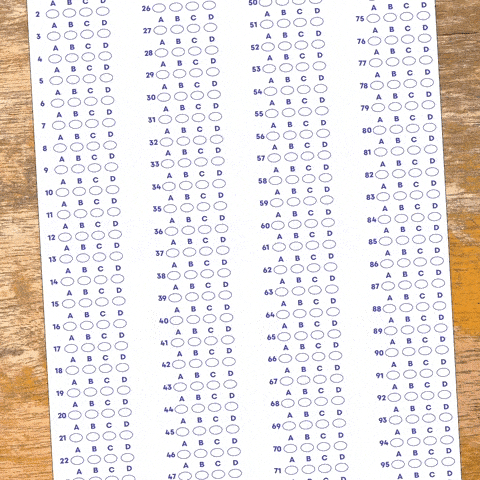 17. When are PMP exams offered?
PMP exams are offered at thousands of test centers around the country; the dates and times that you're able to take your PMP exam vary with each test center. Once PMI approves your application to sit for the exam, you'll be sent an eligibility code. Inputting this code and your geographic location on Prometric will show you available dates and times to take the exam at your local testing center. 
The PMP exam is periodically updated when a new version of the Project Management Body of Knowledge (PMBOK) is released. The Sixth Edition is the latest version released in September 2017, and the exam was last updated January 2, 2022 as of the time this article was written.
The PMBOK is usually updated every four to five years, with new versions of the exam soon following these changes. 
19. When is the 2022 PMP exam?
Contrary to popular belief, there are no set exam dates for the PMP exam. Once you've completed the steps of the application, your packet has been reviewed and approved, and you've paid the necessary costs, you'll be able to schedule your exam either online or at your nearest testing center at your convenience. However, it's important to note that you must sit for the exam within one year of your application being approved. 
20. Where is the PMP testing location?
There are thousands of PMP testing centers located across the world, and plenty to choose from in each state of the US. Once your application is approved and you receive your eligibility code, you'll be able to visit Prometric to view your closest testing centers. Prometric is a professional testing center service affiliated with PMI that offers hundreds of convenient locations. 
Frequency of examinations, availability, and hours will vary from test center to test center, so be sure to give yourself a fairly large window of time to schedule your exam, prep for it, and take it. After the date your application is approved, you'll have 12 months to sit for the exam; if you don't take the exam within that year, you'll have to reapply all over again. 
21. How is the PMP exam scored?
One of the elements of the PMP exam that makes it a bit harder than the average test is that there is no set passing score. Instead, the questions are weighted based on difficulty. Hence, if you fail all the hard questions but answer all the easy questions, you will still most likely fail the exam. 
The PMP Handbook explains that the passing score for exam takers is "determined by sound psychometric analysis…. Data that shows how candidates actually performed is cross referenced with the subject matter experts to ensure that the point of difficulty on each examination is healthy."
At the end of the exam, you will receive a report card indicating in which areas of knowledge you are Proficient, Moderately Proficient and Below Proficient. If you end up receiving a failing grade, this report card will be a useful resource for you when studying to retake the test.
22. Which is better, PMP or Six Sigma?
Both PMP and Six Sigma certifications are highly regarded in the project management community, and they're also quite similar; this is because both focus on processes. However, the main difference between the two is that PMP methodology focuses on processes that improve the project success rate. In contrast, Six Sigma uses processes to identify and eliminate defects or waste in the production or functioning process.
For this reason, Six Sigma is well-suited to tech, finance and manufacturing spheres, while PMP methods can be broadly applied to many industries.
It's also important to note that Six Sigma does not have one governing organization that standardizes teaching methods. Consequently, certificate holders from varying programs may have different levels of knowledge and preferences for applying their skills. 
23. Which is better, PMP or CAPM?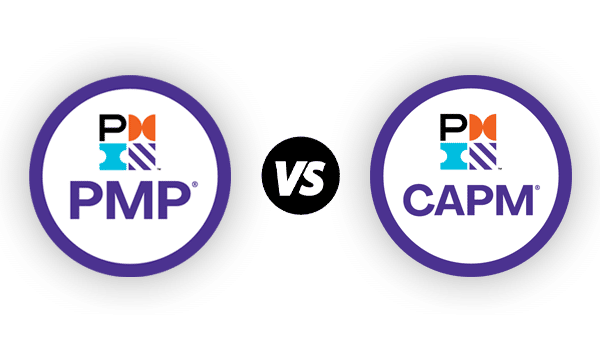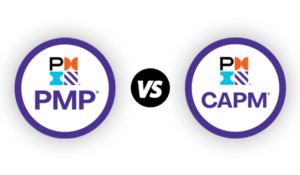 A dedicated Project Management Professional (PMP) increases their value to a company and showcases their skill by getting the appropriate certification for project management. The PMP is the gold standard; it is considered a better and more comprehensive certification than the CAPM because it requires more experience and qualifications to earn than a CAPM. However, the CAPM is a valuable stepping stone for new project managers, or those with less experience, in order to distinguish their skills and open the door to further opportunities to collect project management experience before pursuing their PMP.
Depending on your location and industry, either PMP or PRINCE2 certification may serve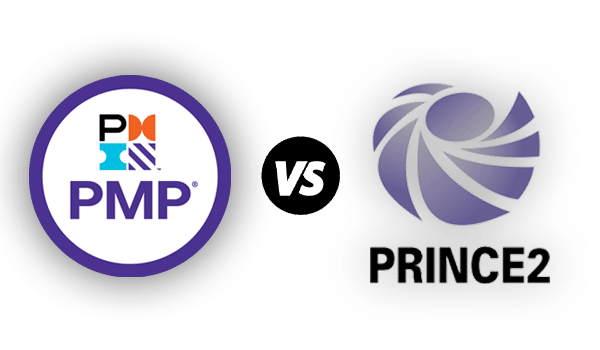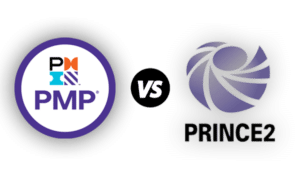 your career purposes differently. PMP is a general project management practice standard that encompasses a wide body of knowledge on project management, as well as processes for increasing success rates. It is widely recognized globally, but very specifically emphasized in the United States.
PRINCE2 is more commonly used in Europe and is a narrower methodology for project management than PMP. It is also based upon IT system processes and works best for IT organizations and projects. In contrast, PMP methods can be applied to nearly any industry with ease. 
25. Which is better, PMP or ScrumMaster?
Whether a PMP certification versus a CSM certification will work better for your career depends upon a few factors: 
What industry are you working in?

What is that standard for your chosen industry?

Where are you working?
The reasoning behind this is that CSM is a subset of Agile methodology and is used to simplify complex projects. Therefore, software development, digital technologies, and IT see a huge benefit from Scrum Masters and their chosen methods. In contrast, PMP aims to set a standard for project management across multiple industries and isn't just applied to tech.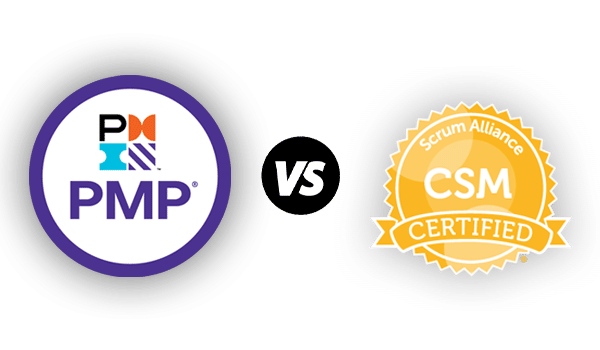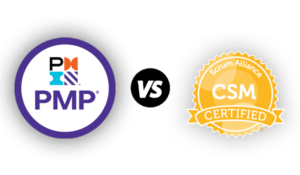 It's also important to note the standard certification in your chosen industry. If similar project managers working in your field are all getting CSM certifications, you probably don't want to skip it in favor of the PMP certification. Keeping in mind what your direct competitors are doing will help you become the best fit for the job. 
Finally, it's worth noting that PMP and CSM certifications are popular in different parts of the globe. For example, PMP is a standard certification recognized in North America, China, and the Middle East. CSM is an industry standard in South America, Europe, Russia and Australia. Depending on where you will work most often, one or the other may work best for you.
Hopefully this article answered any questions that were bugging you in regards to the PMP certification process. Did we miss any important questions? If so, feel free to ask them in the comments below.
Thanks for reading!
COMPARE THE BEST PMP REVIEW COURSES
Bryce Welker is a top-notch expert in business and education. As a dynamic speaker, expert blogger, and regular contributor to Forbes, Inc.com, Business.com, AccountingToday.com, and Entreprenuer.com, he has helped readers boost their careers with his extensive knowledge. With a track record of founding over 20 innovative test prep websites, Bryce has helped countless students and professionals pass their certification exams and achieve their dreams. Bryce Welker is the ultimate guide to help you succeed in your career or education.