CAPM Certification Requirements
You're our #1 priority.
100% of the time.

We believe everybody should be able to make online purchases with confidence. And while our website doesn't feature every test prep company or review course in the universe, we're proud that the advice we offer and the information we provide is accurate, truthful, objective - and entirely free.

So how do we actually make money? It's simple, our partners compensate us. While this may influence which products we review and write about, and where they show up on the site, it absolutely does not influence our recommendations or guidance, which are formed by hundreds of hours of research and analysis. Check out our partners here.

What's the bottom line? We're on your team and are passionate about helping you achieve your career goals, even if it means we don't make a dime.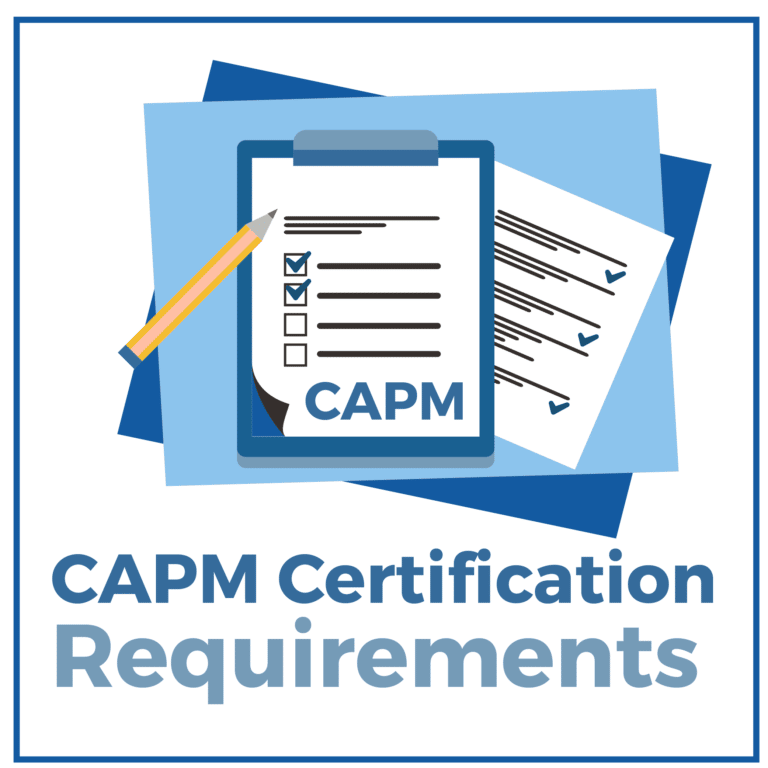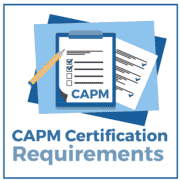 The CAPM or Certified Associate in Project Management offered by the Project Management Institute (PMI) is an ideal certification for beginning project managers because it allows them to highlight their ability to perform as a project manager without a great deal of experience. The following information explains what the CAPM certification is, why you might want it, and how to get it.
The Certified Associate in Project Management allows you to show potential employers that you are qualified to work as a project manager, even with little to no project management training. You can use either experience or a small amount of certified training to apply for the certification, which makes it a very good entry-level certification from one of the most prestigious certification bodies for project managers.
Although the CAPM is not the most prestigious certification in and of itself, it will help differentiate your experience on job applications, potentially giving you a better chance of landing a job that will help you gain experience working in the project management industry.
The CAPM has less requirements than other project management designations, because it is an entry-level certification. You can apply with either 1,500 hours of project management experience or 23 hours of project management education. You also need a secondary degree (high school diploma) or higher in order to qualify.
The CAPM exam reviews your education and experience, tests your competence, and requires that you continue to develop yourself as a project manager. The exam itself consists 150 questions including 15 unscored questions, which you have three hours to complete. Questions are frequently reviewed and updated based on changing project management practices, so you should be sure to study from the most recent handbook and PMBOK guide.
[uam_ad id="12194″]
How Hard is the CAPM Exam?
The CAPM exam is based around PMI's framework, which makes studying for it relatively simple. So long as you follow the right study material, and memorize enough information, passing the CAPM is doable. However, PMI does not publish their pass/fail rates, which makes it slightly more difficult to prepare for. If you are unsure of your ability to pass with just the PMBOK guide, a CAPM Exam prep course is a good way to ensure that you are familiar with all of the information you will be tested on.
According to PMI, the most important sections of the PMBOK guide to memorize are chapters 3, 4, 5, and 6, as these contain information that makes up approximately 50% of the exam, while another 7 chapters make up the additional 50%. Essentially, in order to pass, you will have to be familiar with PMI's guidebook, their framework, and all of the information in it.
The CAPM exam tests you on your knowledge of the of the PMI framework, including the nine knowledge areas and five process groups. The process groups include initiating, planning, executing, monitoring, controlling, and closing. The knowledge areas include:
Project Integration Management
Project Scope Management
Project Time Management
Project Cost Management
Project Quality Management
Project HR Management
Project Communication Management
Project Risk Management
Project Procurement Management
You will have three hours to complete the CAPM exam, or slightly over 1 minute per question. Because questions are graded based on their difficulty, you cannot tell the difference between scored and unscored questions, and you are also scored based on psychometric analysis, it is best to complete all questions quickly, and mark any difficult ones for review, which you can go back to after finishing the exam.
You can schedule the CAPM exam online or the phone, after which you will have 90 days to complete your examination. you can also choose to schedule your CAPM before completing your 23 hours of education, as you only need those hours before you actually take the test. You can request a cancelation or reschedule before 30 days, after which it will cost $70 to reschedule.
You should arrive at the CAPM test facility a minimum of 30 minutes in advance, with a copy of your initial acceptance notice, your copy of your CAPM code, and a copy of your identification in English. It is important to arrive a minimum of 30 minutes in advance of the exam.
The exam is 3 hours in length with no scheduled breaks, and you cannot bring electronics, water, food, or a coat into the room. If you bring a jacket or jewelry, you cannot take them off in the exam room, so you will have to sign in and back out again, forfeiting the time. There is an optional 15-minute survey before the exam, which you can choose to take.
CAPM uses a combination of difficulty based scoring and psychometric analysis to score. However, they do not release the minimum score required to pass. Because questions are scored based on their difficulty and there are 15 unmarked and unscored questions, it is important that you get as many difficult questions correct as possible, because your total correct question percentage might not affect whether you pass or fail.
The CAPM costs $225 for PMI members and $300 for non-members. PMI membership costs $129 per year. You will also have to factor in the cost of the PMBOK guide as well as any prep courses you choose to help you with passing the exam.
There are two main benefits to studying for the CAPM certification. The first is that you will be able to prove your knowledge and skill level to anyone looking for an entry level project manager, whether or not you have a degree. You'll also be studying and learning the basic framework for passing the more difficult PMP certification, which you will need when you want to move into a more senior position.
The CAPM allows you to get a number of project management related careers, but most are entry level. Because the CAPM is an entry-level certificate, it helps show employers that you are dedicated to your career and that you are familiar with the requirements of working as a project manager. Some career opportunities available to those holding this designation include:
Entry Level Salary: $39,000+ – As a general project manager you can work in a number of industries overseeing typically short term projects on a running basis, typically under a senior project manager, unless in a small company. You'll also manage communication, participate in client and stockholder meetings, manage budgeting, assign resources and allocate workers, and develop project plans.
Associate Project Manager
Entry Level Salary: $39,000+ – An associate project manager typically works under a project manager and interacts with both the manager and the team, usually to increase communication. Job roles typically include offering advice, finding solutions, and handling small management details that the PM is too busy for.
Operations Project Manager
Entry Level Salary: $42,000+ – As an operations project manager you usually work under a senior lead, and work with a small team of employees on multiple short to long-term projects, while overseeing quality, productivity, and planning, but following directives from more senior managers.
Engineering Project Manager
Entry Level Salary: $58,000+ – Requires engineering experience, but offers higher pay than general project management roles. Typically requires you to ensure conformity and best practices for safety regulations, prepare cost proposals and financial records, create customer strategy, and work on product development plans. With a CAPM, you may work with a senior manager.
Entry Level Salary: $41,000 – Evaluate business metrics, organize and meet customer information needs, communicate complex data, critically evaluate data and provide an analysis.
PMI is a globally recognized institute, and therefore, your CAPM certification is recognized almost universally. While the CAPM does not carry the weight or the prestige of the PMP, it is usually enough to get you into entry level positions that will help you gain project management experience to advance your career.
COMPARE THE BEST CAPM TRAINING COURSES!
Bryce Welker is a top-notch expert in business and education. As a dynamic speaker, expert blogger, and regular contributor to Forbes, Inc.com, Business.com, AccountingToday.com, and Entreprenuer.com, he has helped readers boost their careers with his extensive knowledge. With a track record of founding over 20 innovative test prep websites, Bryce has helped countless students and professionals pass their certification exams and achieve their dreams. Bryce Welker is the ultimate guide to help you succeed in your career or education.