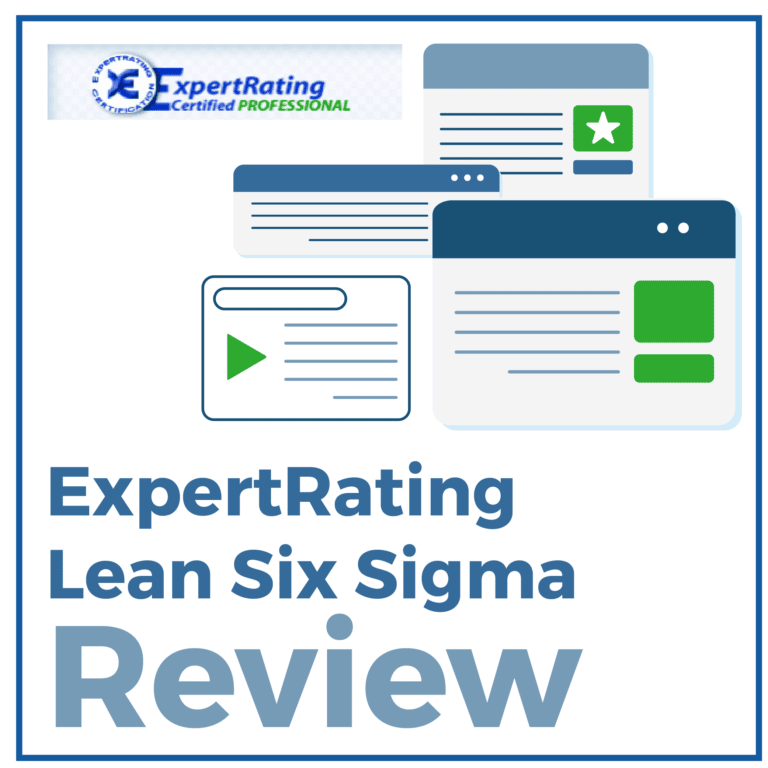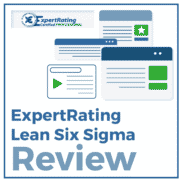 RATING: ★★★★★
ExpertRating has a good reputation as an ISO 9001:2008 company, certified by TÜV SÜD America, with clients such as Google, UPS, IKEA, and Deltek. ExpertRating offers LSS in both green and black belt levels and combo courses that include Project Management Certification. The courses all come with certification as well, making the already low price structure an even better deal. Over 2.7 million people have used ExpertRating Online Certification courses.
PROS
The ExpertRating courses for Lean Six Sigma are some of the most affordable courses you can find from a reputable company. But one of the best things about ExpertRating is the ability to combine packages. You can bundle in Project Management Certification with all of the different levels of LSS certification.
2. Certification
Unlike most of the competition, ExpertRating offers certification with their course. This eliminates another cost and makes an already attractive pricing scheme even better. The certification exam is provided once you complete the online course. You have a year after signing up to complete the course before taking the exam.
3. Non-Manufacturing Services
Many LSS courses specialize in manufacturing or healthcare services. The beauty of ExpertRating is that while they do offer implementation of  Lean methodologies for both manufacturing and healthcare, they also offer enterprise and non-manufacturing services. This helps make the ExpertRating's LSS program more inclusive.  
4. Green and Black Belts.
ExpertRating can help you achieve mastery of Lean Six Sigma with their black belt option but if you don't have any experience, the Green Belt Option is an inexpensive intro to the LSS methodology. Plenty of employers utilize LSS, offer in-house training and certification; having inexpensive accredited certification is helpful when starting an in-house program.
5. Project Scenarios
Lean Six Sigma methodologies are time and money saving efficient ways of managing projects. When learning these methodologies, it's crucial to learning how to implement them alongside learning the philosophies and principles associated with them. ExpertRating has created their course around the idea of implementation to cement learning through the use of several project scenarios. There's no better way to ensure you've learned a core concept than to put it into practice.
6. Aerobics Course
No, you're not going to be sweating while doing the ExpertRating LSS Aerobics Course. But it's designed to maximize your time by knocking out rote learning with a blitzkrieg style of attack. The goal is to get through the terminology and core concept definitions as quickly as possible so you can focus on implementing what you learn.
The ideal user for the ExpertRating Lean Six Sigma course is the person that needs the flexibility to choose how long they can divert time and attention to the course. The year long expiration date and structure of the course allows you to go as quickly as you want. You can knock it out in a month or take your time and parse the course out over the course of the year.
The inexpensive package offered by ExpertRating makes this a great option for those with little to no experience with Lean Six Sigma methodologies. Should you choose this course, you get the added benefit of certification; few courses offer a certified exam as part of the course.
Flexibility is coupled excellent instruction in how to implement LSS. The price is nearly unbeatable in the industry from a recognized industry leader. You can combine this course with other useful PM courses to really pad your resume with applicable and desired skillsets and certifications.
---
Summary of Course Features
Aerobics Course for Rote Mastery

Scenario Based Implementation Learning

Online Forum

Green Belt Course

Black Belt Course
Pricing
Green or Black Belt
Price: $99.99
Includes: Online platform with over 350 pages of resource learning; Business Process Management; Theory of Constraints with Synchronous Flow Manufacturing scenarios; online forum; Aerobics Course for Rote Mastery; Final Exam Certification.
---
ExpertRating Lean Six Sigma Breakdown
| | |
| --- | --- |
| ExpertRating Lean Six Sigma | Strengths |
| 1. | Combination Packages |
| 2. | Certification |
| 3. | Non-Manufacturing Services |
| 4. | Green and Black Belts |
| 5. | Project Scenarios |
| 6. | Aerobics Course |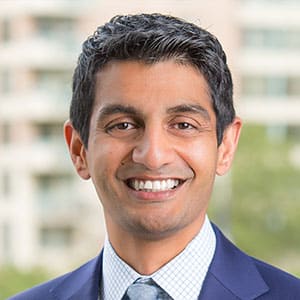 Amit Patel is the founder and chief writer for Crush the PM Exam. A lifelong student, Patel's desire for career growth led him to research the many different certifications and career opportunities in the world of project management. Armed with this knowledge, Patel's new passion is for sharing what he's learned with his fellow students so they can achieve their dream careers.