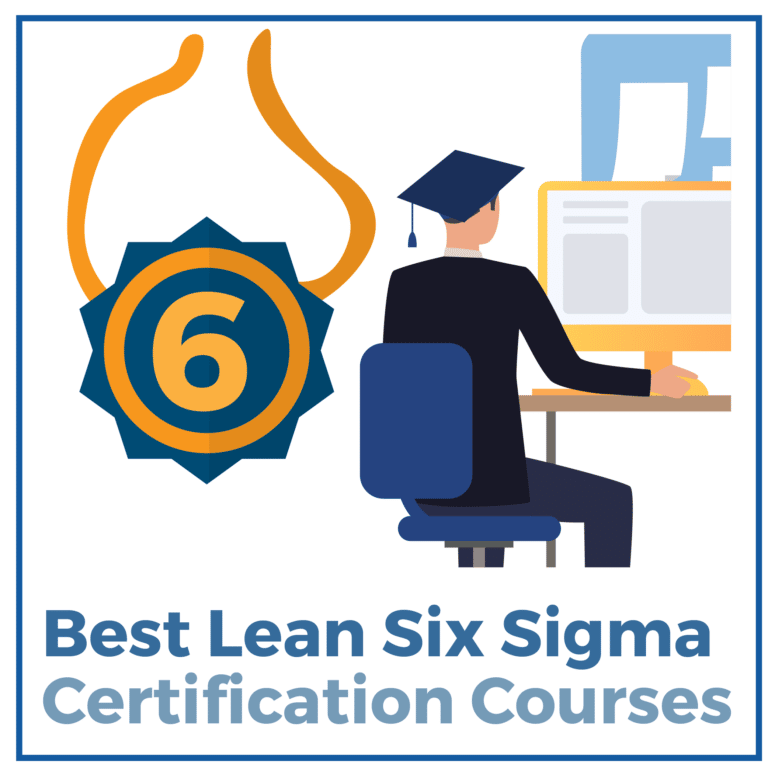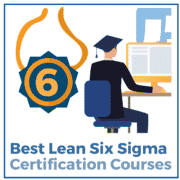 Finding the right Lean Six Sigma Certification training course online is a very important decision if you want to level up your career. With Lean Six Sigma gaining more and more popularity in project management and process quality, trying to select the best study materials can be a challenge. This is especially true given that there are more and more companies offering online certification courses for Lean Six Sigma.
The Lean Six Sigma Certification can impact your salary in a major way, so mastery of the LSS methodologies is essential. CRUSH has broken down the top five Lean 6 Sigma courses to help you select the best one for your needs. The chart below will help you quickly compare the top rated online courses side by side so you can see how the competition stacks up!
---

---
These are the Top 6 Online Lean Six Sigma Certification Courses in January 2022:
---
How do you rate Lean Sigma Corporation Six Sigma Training?
---
Lean Sigma Corporation Six Sigma Training Course (Rank: #1)

OVERALL RATING: ★★★★★
PDU's: Providing more than enough Professional Development Units to meet the requirements for taking the Lean Six Sigma Black Belt exam, Lean Sigma Corporation even grants enough PDU's to meet most CPE requirements for established professionals.
Video Instruction: In order to effectively convey important information to their students so that they actually understand it, Lean Sigma Corporation divides their video content into 21 learning modules that are fully animated and professionally narrated.
Course Demo: We suggest students who are intimidated by this price should try the free course demo. This demo provides an example of Lean Sigma Corporation's eLearning module and should help students decide if it's the right course for their needs.
Bottom Line: Lean Sigma Corporation offers excellent video content and more than enough PDU's to make it one of the best Lean Six Sigma courses available to students. They even offer a demo in order to quell any anxiety from unsure students.
Lean Sigma Corporation Review Discounts & Promo Codes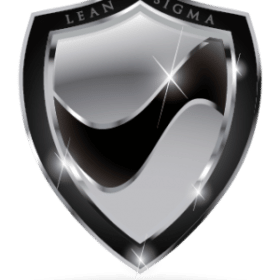 Lean Six Sigma Black Belt Training – $100 OFF your first payment!
7 uses today
Expires in 1 day
Last Used: 1 hours ago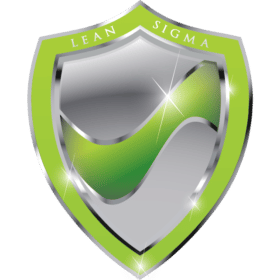 Lean Six Sigma Green Belt – $50 off your first payment!
3 uses today
Expires in 1 day
Last Used: 1 hours ago
---
Dooey Lean Six Sigma (Rank: #2)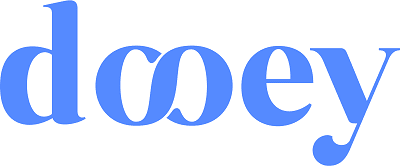 OVERALL RATING: ★★★★★
Start to Finish: One incredibly convenient feature included with both of Dooey's Lean Six Sigma courses is a certificate of completion once you finish. This means that you can go from an amateur to a certified professional once you complete this course— no extra steps are required!
Real Life Projects: Dooey's Green Belt Course comes with 4 real-life projects to help you understand the underlying concepts of Six Sigma process improvement. Using examples based on their own experiences like this is what makes this course so effective at teaching you the essentials for your future career.
Refund Policy: If you change your mind about signing up for one of Dooey's Lean Six Sigma prep courses, you can request a full refund within 2 days of your purchase. However, you probably won't need to use this feature since very few students change their minds about these courses!
Flashcards: Unfortunately, Dooey doesn't include one of the most popular study tools as part of their Six Sigma certification courses. If you want to improve your memory with digital or physical flashcards, you'll have to use a different course to do it.
Bottom Line: Dooey is an excellent choice if you're trying to start your career quickly, but make sure you can put aside all the time needed to work through this accelerated study schedule.
Dooey PMP Discounts & Promo Codes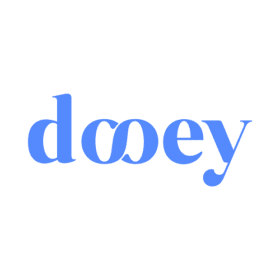 Save $100 off Dooey.org PMP/CAPM/PMI-ACP/Lean Six Sigma Review Courses!
8 uses today
Last Used: 1 hours ago
---
Grey Campus Lean Six Sigma Training Course (Rank: #3)

OVERALL RATING: ★★★★★
Ample Study Time: Regardless as to what GreyCampus package is chosen, students who enroll will be guaranteed a thorough lesson plan that spends a satisfactory amount of time going over the material. For the Lean Six Sigma Black Belt training, even the least expensive package offers over 200 hours of study time.
Private Tutoring: For the most part, students should be able to get what they need from one of the three-tiered packages GreyCampus offers for their Lean Six Sigma prep course. However, they also provide the option for small groups of students to reach out to them and arrange a private tutoring session instead.
Professional Accreditation: GreyCampus' Lean Six Sigma prep courses are all certified by the International Association of Six Sigma Certification for their ability to educate students on the methods of practicing this ideology at the professional level. This is a fact that should endow prospective students with confidence that their time and money will be well spent on this course.
Customer Support: Although the need is rare, there have been occasions where enrolled students needed to contact GreyCampus' support team to resolve an issue. In these cases, several online reviewers have stated that they had a horrible time attempting to resolve these issues with poor customer support.
Bottom Line: So long as enrolled students don't need to reach out to their support team, GreyCampus is an excellent fit. They offer an in-depth course with instructor assistance and over 200 hours of study time.
---
MSI Certified Lean Six Sigma Course (Rank: #4)

OVERALL RATING: ★★★★★
Open Note Exam: The exam for the MSI Six Sigma Lean Professional Certification is timed, but it's open note allowance makes sure you'll pass. This doesn't mean you'll have access to the online study materials, so you're not going to be looking up specifics answers, but you'll be able to use any notes you took from studying. This doesn't mean you won't have to learn the material, but it will help to eliminate any testing anxiety.
Free Training Materials: Everything you need to take the course, study, and pass the exam is included in the up front price. There are no hidden fees. You won't need to purchase additional study guides or textbooks. Everything is provided, even the exam. You also have thirty days from the time of purchase to decide if you want to continue the course or get a refund.
White Belt : MSI has a unique offering of a White Belt course that takes about 20 minutes to complete that will give you a glimpse of what their courses look like and how they feel. The best part about the White Belt course is that it's free. It ends with a 15-question certification exam. This is a perfect way to introduce the methodologies of LSS, especially if you think a current or prospective employer will offer in-house LSS training and certification.
Bottom Line: Students who are interested in maximizing their chances of passing the Lean Six Sigma exam while saving time will appreciate MSI's prep program that includes an open-note certification test.
---
Simplilearn Lean Six Sigma Certification Course (Rank: #5)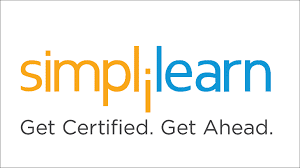 OVERALL RATING: ★★★★★
Industry Specific Focuses The beauty of the Lean Six Sigma Training courses from Simplilearn lies in the ability to focus your training to a specific industry. While the healthcare industry implementation uses the same methodologies of LSS as the IT industry, it will utilize different tool-kits for that implementation. Simplilearn provides you with the right tools for the right industry, rather than blanket generalities that might not fit your specific needs.
Real Life Projects Simplilearn puts your training to the ultimate test with real life projects that give you an unparalleled experience for utilizing Lean Six Sigma. Your real life projects can be part of a current organization or business, otherwise you'll be inserted into a live project as part of the LSS team.
Exam Fee Not Included: Should you opt for the full Lean Six Sigma training and Certification process, taking you from introduction to Green Belt to Black Belt, you'll have to fork over the price of the exam. On the bright side, the package is offered at a competitive rate that takes this into account.
Bottom Line: SimpliLearn designed their Lean Six Sigma prep course for the real world with a focus on specialized fields and scenarios. However, it just falls short of being a great study option.
---
ExpertRating Lean Six Sigma Prep Course (Rank: #6)

OVERALL RATING: ★★★★★
Combination Package: The ExpertRating courses for Lean Six Sigma are some of the most affordable courses you can find from a reputable company. But one of the best things about ExpertRating is the ability to combine packages. You can bundle in Project Management Certification with all of the different levels of LSS certification.
Certification: Unlike most of the competition, ExpertRating offers certification with their course. This eliminates another cost and makes an already attractive pricing scheme even better. The certification exam is provided once you complete the online course. You have a year after signing up to complete the course before taking the exam.
Back to Your Desk: Selecting your own syllabus, completing exam questions, getting assignments and grades, this course makes you feel like you're back in school. This is how many people learn best, as it helps to map out a course for your brain to follow during studying.
Better without Lean: ExpertRating has an excellent Six Sigma Certification course, that unfortunately outshines their Lean Six Sigma courses. The methodologies of LSS are different than regular Six Sigma and competitors have spent more focus on this area of differentiation than ExpertRating. Still, for the price of only $99.99 for a Black Belt, this is to be expected.
Bottom Line: With an approach that feels similar to a traditional classroom setting, ExpertRating offers a Lean Six Sigma review course that is affordable but lacks many of the software features and bells and whistles found elsewhere.
---
Pyzdek Institute Lean Six Sigma Review (Rank: #7)


OVERALL RATING: ★★★★★
Proprietary Techniques of DMAIC: Developed to further assist the DMAIC principle of Six Sigma, the Pyzdek Institute breaks down each aspect of DMAIC (Define, Measure, Analyze, Improve, Control) into smaller, goal-oriented steps. This makes project completion more likely and helps eliminate the traditional pitfalls of Six Sigma practitioners.
Project-Based Certification: The Pyzdek Institute offers a unique project-based certification that is widely recognized among companies that employ Lean Six Sigma Black Belts as the best, and often only, way to certify. For those that are unemployed, Pyzdek works with nonprofit organizations to provide master level project certifications for those in the Black Belt courses.
1 Year Minitab License: One of the best tools for implementing 6 Sigma methodologies is Minitab, an analytical tool with amazing interactive features. And upon enrollment into either the Green Belt or the Black Belt Lean Six Sigma course, you get a one year license to Minitab. While almost essential for Lean Six Sigma, Minitab is a very useful tool for other endeavors as well.
Payment Plan: While Pyzdek offers it's Lean Six Sigma Certification courses at competitive prices, it realizes the Green Belt and the Black Belt courses aren't exactly cheap. To help those that are perhaps a little strapped for cash, Pyzdek offers a payment plan option for the Yellow, Green, and Black Belt courses. The payment plans vary depending on which course you choose and will adhere to a 12 month cycle.
Bottom Line: Pyzdek approaches the Lean Six Sigma study process in a way that is fundamentally sound and drastically different from the majority of competing study programs, making them an excellent choice for students.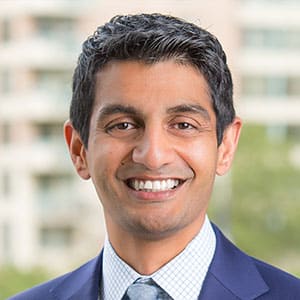 Amit Patel is the founder and chief writer for Crush the PM Exam. A lifelong student, Patel's desire for career growth led him to research the many different certifications and career opportunities in the world of project management. Armed with this knowledge, Patel's new passion is for sharing what he's learned with his fellow students so they can achieve their dream careers.