With Lean Six Sigma gaining more and more popularity in project management and process quality, trying to select the right LSS Certification course can be a challenge. This especially true given that there are more and more companies offering certification courses for Lean Six Sigma. We had our experts narrow it down to the top five companies and pour through each of their courses to simplify the process for you.
Lean Six Sigma Certification can impact your salary cap in a major way, so mastery of the LSS methodologies is essential. CRUSH has broken down the top five company offerings to help you pick the best one for your needs. The comparison chart below will help you determine which course is best for you.
Best Lean Six Sigma Certification Courses
Lean 6 Sigma Online
Courses
RANKINGS

#1

#2

#3

#4

#5

OVERALL RATING
 

★★★★★

★★★★

★

 ★★★★

★

 ★★★★

★

 ★★★

★★

COMPANY
Pyzdek Institute
MSI
Simplilearn
ExpertRating
Becker
PRICE
Black Belt: $2750
Green Belt: $1925
Yellow Belt: $595
White Belt: $99
 Black Belt: $299.95
Green Belt Self-Paced: $399
Green Belt Online Classroom: $999
Black Belt Self-Paced: $399
LSS Expert Masters: $1199
Green Belt: $99.99
Black Belt: $99.99
Yellow: $395
Green Belt: $1595
Black Belt: $3595
MONEY-BACK GUARANTEE
PRACTICE QUESTIONS

700+

 400+

700+

200+

400+

FULL LENGTH PRACTICE EXAMS
VIDEO INSTRUCTION
PDU's

4

 3

4

3
4
FREE COURSE DEMO
STUDENT SUPPORT

Phone, Email & Forum Support

 Email

Email & Forum Support

Email & Forum Support

Email & Forum Support
ONLINE ACCESS PERIOD

365 Days

 30 Days

90 Days

365 Days

30 Days

MORE DETAILS
Read Full Review
 Read Full Review
Read Full Review
Read Full Review
Read Full Review
GET STARTED
START NOW
START NOW
START NOW
START NOW
START NOW
Pyzdek Institute Lean Six Sigma (Rank: #1)


OVERALL RATING: ★★★★★
| | |
| --- | --- |
| | Proprietary Techniques of DMAIC: Developed to further assist the DMAIC principle of Six Sigma, the Pyzdek Institute breaks down each aspect of DMAIC (Define, Measure, Analyze, Improve, Control) into smaller, goal-oriented steps. This makes project completion more likely and helps eliminate the traditional pitfalls of Six Sigma practitioners. |
| | Project-Based Certification: The Pyzdek Institute offers a unique project-based certification that is widely recognized among companies that employ Lean Six Sigma Black Belts as the best, and often only, way to certify. For those that are unemployed, Pyzdek works with nonprofit organizations to provide master level project certifications for those in the Black Belt courses. |
| | 1 Year Minitab License: One of the best tools for implementing 6 Sigma methodologies is Minitab, an analytical tool with amazing interactive features. And upon enrollment into either the Green Belt or the Black Belt Lean Six Sigma course, you get a one year license to Minitab. While almost essential for Lean Six Sigma, Minitab is a very useful tool for other endeavors as well. |
| | Payment Plan: While Pyzdek offers it's Lean Six Sigma Certification courses at competitive prices, it realizes the Green Belt and the Black Belt courses aren't exactly cheap. To help those that are perhaps a little strapped for cash, Pyzdek offers a payment plan option for the Yellow, Green, and Black Belt courses. The payment plans vary depending on which course you choose and will adhere to a 12 month cycle. |
MSI Lean Six Sigma (Rank: #2)

OVERALL RATING: ★★★★★
| | |
| --- | --- |
| | Open Note Exam: The exam for the MSI Six Sigma Lean Professional Certification is timed, but it's open note allowance makes sure you'll pass. This doesn't mean you'll have access to the online study materials, so you're not going to be looking up specifics answers, but you'll be able to use any notes you took from studying. This doesn't mean you won't have to learn the material, but it will help to eliminate any testing anxiety. |
| | Free Training Materials: Everything you need to take the course, study, and pass the exam is included in the up front price. There are no hidden fees. You won't need to purchase additional study guides or textbooks. Everything is provided, even the exam. You also have thirty days from the time of purchase to decide if you want to continue the course or get a refund. |
| | White Belt : MSI has a unique offering of a White Belt course that takes about 20 minutes to complete that will give you a glimpse of what their courses look like and how they feel. The best part about the White Belt course is that it's free. It ends with a 15-question certification exam. This is a perfect way to introduce the methodologies of LSS, especially if you think a current or prospective employer will offer in-house LSS training and certification. |
| | Limited Number of Practice Questions: With only 200 practice questions MSI lags behind its competitors. It's as lean as a Lean Six Sigma Certification course can be, which if you're confident in the methodologies, then this might not be a bad thing. But if you need more, you're better off with one of the other companies. |
Simplilearn Lean Six Sigma (Rank: #3)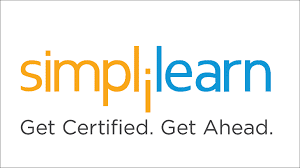 OVERALL RATING: ★★★★★
Industry Specific Focuses

The beauty of the Lean Six Sigma Training courses from Simplilearn lies in the ability to focus your training to a specific industry. While the healthcare industry implementation uses the same methodologies of LSS as the IT industry, it will utilize different tool-kits for that implementation. Simplilearn provides you with the right tools for the right industry, rather than blanket generalities that might not fit your specific needs.

Real Life Projects Simplilearn puts your training to the ultimate test with real life projects that give you an unparalleled experience for utilizing Lean Six Sigma. Your real life projects can be part of a current organization or business, otherwise you'll be inserted into a live project as part of the LSS team.
Exam Fee Not Included: Should you opt for the full Lean Six Sigma training and Certification process, taking you from introduction to Green Belt to Black Belt, you'll have to fork over the price of the exam. On the bright side, the package is offered at a competitive rate that takes this into account.
ExpertRating Lean Six Sigma (Rank: #4)

OVERALL RATING: ★★★★★
| | |
| --- | --- |
| | Combination Package: The ExpertRating courses for Lean Six Sigma are some of the most affordable courses you can find from a reputable company. But one of the best things about ExpertRating is the ability to combine packages. You can bundle in Project Management Certification with all of the different levels of LSS certification. |
| | Certification: Unlike most of the competition, ExpertRating offers certification with their course. This eliminates another cost and makes an already attractive pricing scheme even better. The certification exam is provided once you complete the online course. You have a year after signing up to complete the course before taking the exam. |
| | Back to Your Desk: Selecting your own syllabus, completing exam questions, getting assignments and grades, this course makes you feel like you're back in school. This is how many people learn best, as it helps to map out a course for your brain to follow during studying. |
| | Better without Lean: ExpertRating has an excellent Six Sigma Certification course, that unfortunately outshines their Lean Six Sigma courses. The methodologies of LSS are different than regular Six Sigma and competitors have spent more focus on this area of differentiation than ExpertRating. Still, for the price of only $99.99 for a Black Belt, this is to be expected. |
Becker Lean Six Sigma (Rank: #5)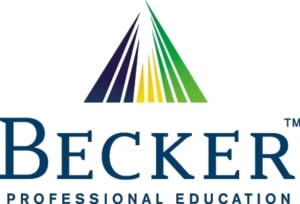 OVERALL RATING: ★★★★★
| | |
| --- | --- |
| | Recorded Sessions: All sessions are recorded and placed in Dropbox. This added functionality increases the success of implementing this training into the workforce, as you'll be able to review any of the instructional videos over the course of the program. If you can't make a session, you can rest easy knowing you'll be able to access the content later. |
| | Practical Tools: Becker utilizes practical tools for instruction that are immediately applicable to any project. This is a valuable tool for the small business that seeks to gain immediate benefit for project management from this course. The tools you'll use in this program are the same you'll use in implementing the LSS methodologies in the workplace. |
| | Design: The design of the course leaves much to be desired. The cookie-cutter element is glaringly offensive. Becker definitely takes a one size fits all approach to their user interface and results in a cumbersome experience. |
Best Online Lean Six Sigma Courses
Lean Six Sigma Courses
Price

Pyzdek Institute

Black Belt: $2750
Green Belt: $1925
Yellow Belt: $1925
White Belt: $99

MSI

Black Belt: $299.95

Simplilearn

Green Belt Self-Paced: $399
Green Belt Online Classroom: $999
Black Belt Self-Paced: $399
LSS Expert Masters: $1199

ExpertRating

Green Belt: $99.99
Black Belt: $99.99

Becker

Yellow: $395
Green Belt: $1595
Black Belt: $3595
Lean Six Sigma Online Training Courses