Six Sigma vs. PMP Certifications
By: Amanda Harley, Certified project manager and process engineer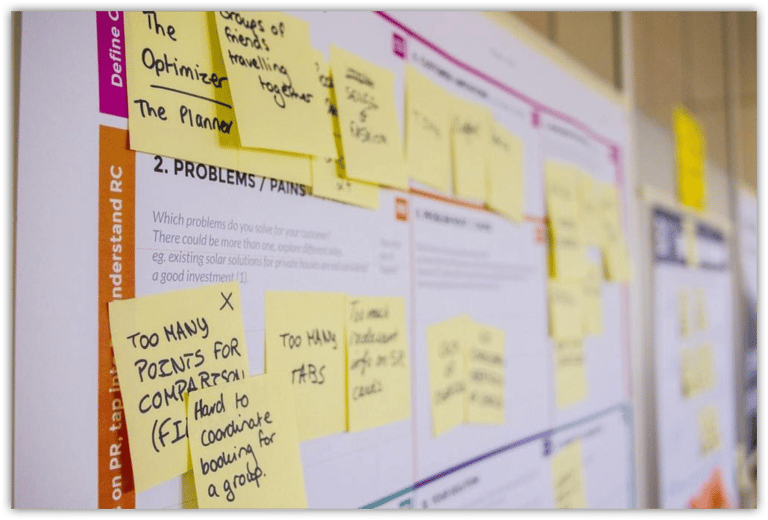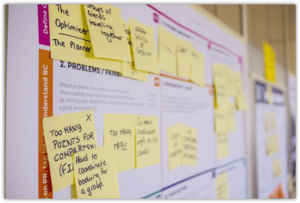 If you're looking to challenge yourself and advance your career, obtaining a certification is a surefire way to put yourself ahead of the pack. Two of the most widely-recognized ones are the Project Management Professional (PMP) certification and Six Sigma certification (there are multiple). However, you may struggle deciding which one is best for you or if even a dual certification will give you the best advantage.
Because Six Sigma and project management are known to be tied to a business' success rate, many employers today list one or both as job requirements. Furthermore, while both certifications are value-added, they can also be costly and require several months of preparation.
Let's do a full-on, complete, Six Sigma vs. PMP break down on each certification, and expand on the methodologies. By the end, you'll know which of the two (or both) will complement your career path and which option will give you a better return on your time and financial investment.
Project Management Professional (PMP) Certification
Project management uses various tools and resources to efficiently implement projects. A project manager's goal is to finish projects on time, within scope, and on budget: otherwise known as the triple constraint.
There are multiple methodologies used, including Waterfall, Agile, Scrum, Lean, and many more. Each have their pros and cons; whichever one you use largely depends on company culture.
The general phases of a project include:
Initiating:

Perform the intake of the current situation, determine the objective, create a charter, and identify the stakeholders and project team.

Planning:

Using the tools available, plan for risks, determine communication methods, make a high-level schedule.

Executing:

Perform the tasks to achieve the desired objective.

Monitoring and Controlling:

Monitor results and implement mechanisms to maintain outcomes.

Closing:

Finalize and approve all deliverables with stakeholders and close project.
The PMP is offered through a governing body called the Project Management Institute (PMI). They offer several certifications involving project and program management, with varying degrees of utility depending on where you are in your career.
COMPARE THE BEST PMP PREP COURSES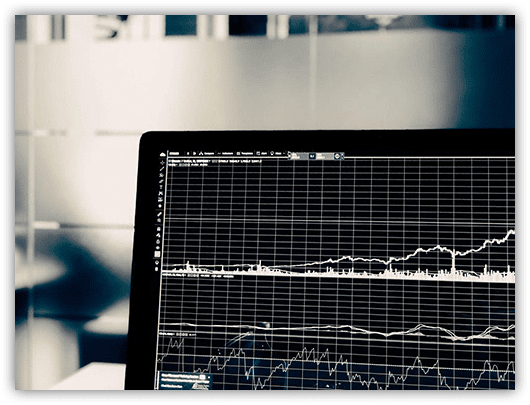 Originally developed by Bill Smith at Motorola in the early 1980s, Six Sigma is now globally acknowledged as the driving force of many competitive companies like General Electric, Ford Motor Company, and Boeing. This approach utilizes Total Quality Management (TQM), Just in Time (JIT), and Continuous Quality Improvement (CQI) to aid in process-improvement initiatives.
Where project management focuses on executing projects successfully, Six Sigma specializes in eliminating wasteful processes, cutting costs, increasing efficiency and productivity, and reducing mistakes. This methodology pinpoints process variation and its goal is to standardize tasks to reduce the chance of defects. The magical number in Six Sigma is 3.4 defects per million parts.
The common phases for this methodology [referred to as DMAIC (duh-may-ick)], include:
Define:

Identify the problem that needs to be solved and determine the objective and scope of the project.

Measure:

Collect data to understand the impact of the issue and current state.

Analyze:

Conduct a root-cause analysis with the data collected to understand the true reason the problem is occurring.

Improve:

Identify solutions to the issue and implement.

Control:

Monitor the impact of solutions and put processes in place to maintain results.
Six Sigma offers a tiered certification system of Yellow, Green, Black and Master Black belts. The Green, Black, and Master Black belts are the most highly sought after, since you're considered to be an expert once you reach Green belt status. However, there isn't a governing body since this is a mathematically-driven methodology. This means you can receive your certification from one of multiple sources.
COMPARE THE BEST SIX SIGMA PREP COURSES
There are a few similarities between these two certifications. Of course, both have received worldwide recognition due to their strategies focused on the creation of successful processes and giving businesses a competitive edge. Furthermore, these approaches are used globally, meaning there are international and domestic opportunities with either certification. Additionally, these skillsets are applicable across any industry because every company has opportunities for improvement.
Six Sigma initiatives are considered projects as they are unique and have a defined start and stop date. Because of this, both PMP and Six Sigma approaches complement each other. In fact, both methodologies play a key role in a thriving business model. Six Sigma is stronger in achieving better quality outcomes while Project Management Professionals strive to meet a deadline and manage risk. Utilizing a five-phase approach, both Six Sigma and project management primarily center around the end-user or customer.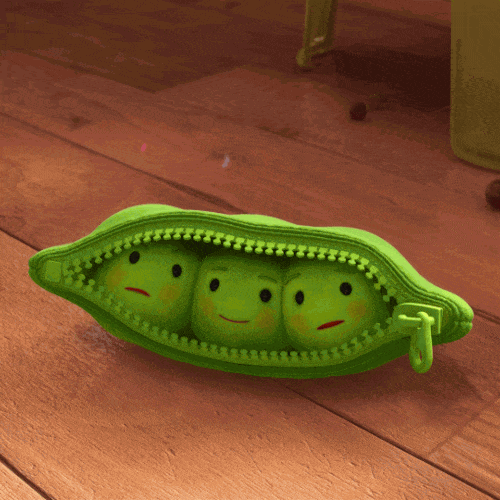 Projects need Six Sigma to ensure the quality of their new process isn't subpar and unsustainable over time. Hence, professionals certified in Six Sigma are specifically trained to identify and solve problems with a very analytical, black-and-white framework, which is critical to project success. Project managers face the struggle of managing people, but the proper application of Six Sigma would include absolute budget, hard deadlines, and set quality metrics.
On the flip side, Six Sigma needs project management to deliver an efficient solution rather than just collect and pore over data for months. Project managers create and adhere to schedules; many are skilled with change management, which comes with modifying a process or routine.
By using both, a company will have efficient and effective solutions implemented wherever there are opportunities. For individuals, each certification can expand career opportunities and increase earning potential as well as show your commitment to the role and career path to potential employers. Because they complement each other, many professionals choose to go after both certifications. Regardless, employers will find you a more attractive job candidate with either one or both certifications.
---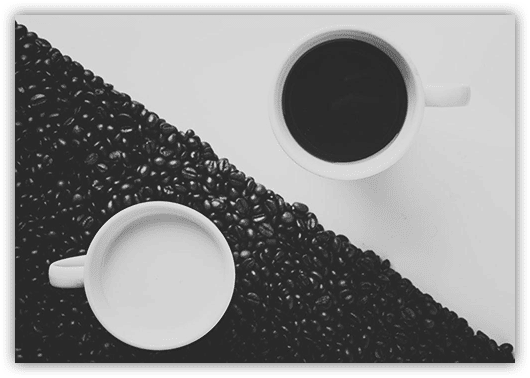 While Six Sigma and PMP certification complement each other, there are some fundamental differences that set them apart. The core goal of project management is project success and improving effectiveness. However, Six Sigma is a mathematically-driven methodology solely concerned with improving efficiency and eliminating defects.
Those who choose to study Six Sigma learn to use and apply data analysis to create a process that guarantees quality. Professionals look at numbers, facts, and figures to make decisions: a very objective and scientific way to solve a problem.
Project managers, on the other hand, are expected to lead and direct teams of varying levels of leadership and use project management tools and resources to plan and execute projects. The tricky part comes from the stakeholders of each project. Instead of using data, project managers are relying on input from the project team and stakeholders. Consequently, navigating the politics and understanding true motivations of others while sticking to the schedule and budget is the most difficult aspect of the job.
Still not sure which career path to pursue? Take a look at these fast facts below: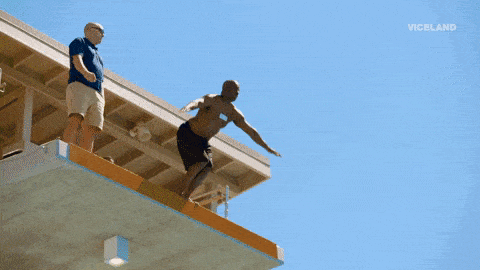 Project Management Professional (PMP) Certification Statistics
Those who hold a PMP certification earn on 23% more on average than non-certified project managers; additionally, 72% of PMO managers believe a certification is needed. PMP certification is offered by the Project Management Institute (PMI) and verifies that you are an expert with the tools and processes. As mentioned before, there are certifications for all levels of your project management career. However, the PMP is the most common. To be eligible for the exam, you must meet the following requirements:
Secondary degree with 7,500 hours leading/directing projects and 35 hours of project management education.
OR
Four-year degree with 3,500 hours leading/directing projects and 35 hours of project management education.
If you choose to pursue this certification, I recommend purchasing a membership with PMI ($139 for the first year and $129 each year afterward). The cost is offset by the discount you receive on the exam, which is four hours long and consists of 200 questions. 
Six Sigma Certification Statistics
According to GreyCampus, Six Sigma Black Belts earn between $93,000 and $167,000 per year on average. This certification acknowledges your expertise with the methodology and adds validity to your mathematical and analytical skills. While there are no specific governing bodies for these certifications, the American Society for Quality (ASQ) and the International Association for Six Sigma Certification (IASSC) are the most notable.
Ultimately, there are no standard requirements to achieve your certification; all companies can determine their own set of expectations. While IASSC states you only need to get 385 out 500 points on the exam ($295) to be awarded a Green belt status, ASQ lists the following:
"The Six Sigma Green Belt certification requires three years of work experience in one or more areas of the Six Sigma Green Belt Body of Knowledge.
Candidates must have worked in a full-time, paid role. Paid intern, co-op or any other course work cannot be applied toward the work experience requirement.
Operates in support of or under the supervision of a Six Sigma Black Belt.

Analyzes and solves quality problems.

Involved in quality improvement projects.

Participated in a project but has not led a project.

Has at least three years of work experience.

Has ability to demonstrate their knowledge of Six Sigma tools and processes"
How About a Project Management Dual Certification? 
If you decide to go for a dual certification, there are a few additional perks, including:
Improved hiring potential and eligibility for positions that require both credentials

Competitive advantage for positions that require only one of these credentials

Expanded professional networking opportunities through membership in PMI and organizations including the American Society for Quality (ASQ) and

 

International Society of Six Sigma Professionals

 

(ISSSP).

Greater career flexibility, enabling professionals in process improvement or project management to shift their career in either direction

Ability to add even more value to an organization through proficiency in both disciplines

Ability to train others in either methodology
Which Certification is Right for You?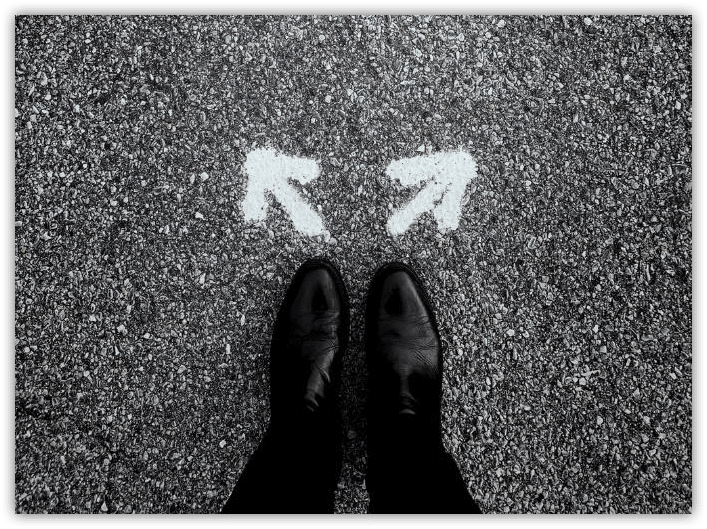 Deciding which certification to pursue requires you to do some self-reflection. What are your long-term career goals? Are you happier working with and leading others to implement and pre-determined project, or are you one that loves to find the opportunities and analyze them to find possible solutions? 
Either can supplement the other. When I was at this crossroad, I determined a primary certification based on my career goals. Once you do that, keep the secondary certification in mind to add an extra boost to your resume down the road. Regardless of the path you choose, there will be better opportunities awaiting you on the other side of that exam door.
Frequently Asked Questions
What is the difference between PMP and Six Sigma?
Project Management Professional (PMP) certification is administered by the Project Management Institute (PMI), while Six Sigma certification isn't administered by a single certification body. Both methodologies are based around project management, but Six Sigma is more specifically focused on improving efficiency while PMP is based on a wider range of project management principles.
Is it worth it to get Six Sigma certification?
Yes! Six Sigma is a popular methodology among large organizations; becoming certified at the Green Belt or Black Belt level can provide you with excellent career opportunities. According to data gathered by Salary.com, Green Belt holders earn an average annual salary of $104,100 and Black Belt holders earn $119,400.
Will Six Sigma increase salary?
If you go from having no certifications to earning a Six Sigma certification, you will gain new career opportunities that will increase your potential salary. The same can be said if you earn a Black Belt after previously having Green Belt certification, but results may vary if you already have other project management certifications.
Is getting a PMP worth it?
Absolutely! Becoming a Project Management Professional will open doors for you that can lead to extremely rewarding career opportunities. These careers can also come with very high annual salaries, with PayScale estimating the average annual PMP salary to be over $100,000.
Bryce Welker is a top-notch expert in business and education. As a dynamic speaker, expert blogger, and regular contributor to Forbes, Inc.com, Business.com, AccountingToday.com, and Entreprenuer.com, he has helped readers boost their careers with his extensive knowledge. With a track record of founding over 20 innovative test prep websites, Bryce has helped countless students and professionals pass their certification exams and achieve their dreams. Bryce Welker is the ultimate guide to help you succeed in your career or education.