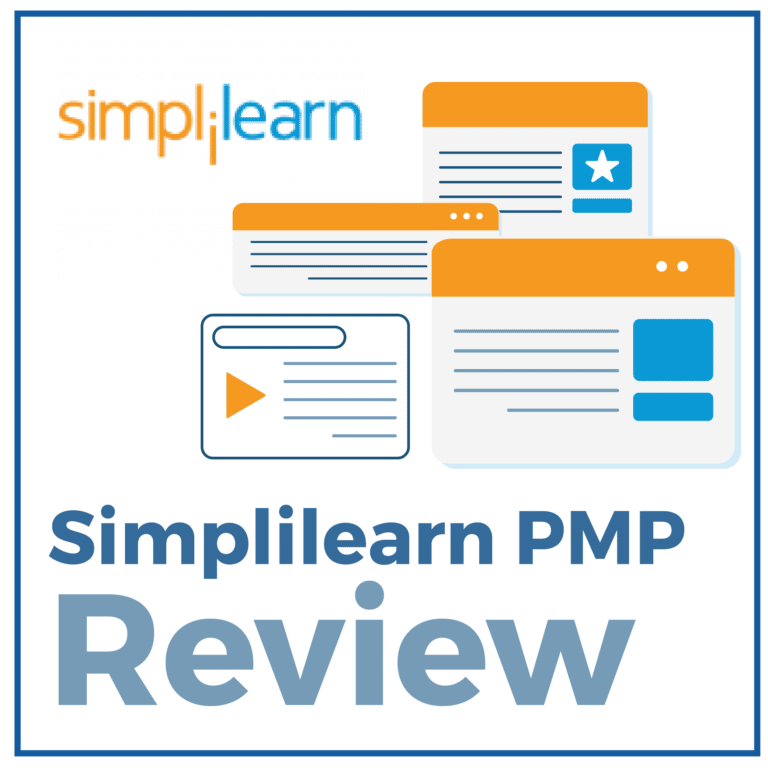 RATING: ★★★★★
Simplilearn is one of the largest online certification and prep course providers in the field, offering 100+ different courses and classes in more than 150 countries around the world. Their PMP preparatory course consistently ranks as one of the most popular options, with thousands of students enrolling each month.
Choose from in-person classroom instruction, a live-online instructor-led experience with other students, or the online Self-Learning option. A variety of available dates, times, and locations makes this program a good fit if you are a busy professional juggling work and other commitments with studying for the PMP exam.
1. Versatile Learning Options
With both live and self-study learning options available, you can choose which course best suits your schedule and learning style. Online Classroom options are available in 8-10 day batches, and can be attended during different times throughout the day, allowing you to choose a course option that fits into your schedule. Or you can enroll an in-person, 4-day PMP Bootcamp at a location near you. The Online Self Study option gives students access to more than 29 hours of quality video lectures and lessons for maximum convenience.
2. Number of Exams and Practice Questions
In addition to five full-length PMP Simulation Exams, you get 83 Chapter-end quizzes, and 4 PMP-ACP exam simulations, giving you many opportunities to practice exam-like questions. Watch the instructional lectures and/or videos (the Classroom Courses include full access to all of the online materials in the Self-Learning course) and try your hand at the practice questions on quizzes and exams until you have mastered the material.
Simplilearn offers multiple extras with each course, both for the Live and Self-Learning options. Although these vary, special offers often include free courses, such as PMI's Agile Certified Practitioner course (PMI-ACP) and Microsoft Project 2013, a free online practice test (access through the Simplilearn Forum), and a Forum for support and exam strategies, such as the Top 10 Ways of preparing for PMP Certification Exam.
4. 86 PDUs in Addition to 35 Contact Hours
One great perk is that you get 86 PDUs with the Simplilearn PMP preparatory course – that's in addition to the 35 contact hours that are a requirement for taking the PMP exam. That is considerably more PDUs than most competitors offer. After you have completed the requisite number of hours on Simplilearn's website, you will be issued the 35 contact hours certificate at no additional cost.
5. Mobile App Available
The Simplilearn mobile app for Android devices makes it easy to study on your tablet or phone by giving you access to all of the online content and videos. All you have to do is log into your account, and your progress will be synchronized among your different devices and computer.
CONS
1. No Access to Instructors with Self-Learning Course
Unlike many of its competitors, Simplilearn does not provide any form of instructor assistance or chat feature for the online, Self-Learning option. This is a disadvantage if you have a question about the material, because you have to send it through their general email support or rely on the Forum to get an answer, rather than asking a trained instructor directly.
2. Limited Money Back Guarantee
Simplilearn offers a very limited refund policy that varies from one course to the next. The online course must be canceled within 3 days of subscribing, and you must have accessed less than 50% of the course content. For the 4-day PMP Bootcamp with 100% money back, the re-examination fee is paid by Simplilearn and the remaining amount is refunded if you do not pass the exam. For live course options, if you cancel within 7 days, you will be charged a 10% administrative fee and refunded the rest of the amount. See the Simplilearn website for additional details.
For the Self-Learning Course, Simplilearn charges you according to how long you want to access the training. You can get access to the Self-Learning course for 30 days for $199 or 180 days for $299. If you choose the live classroom option, it is only available at specific times during the day, and the in-person option may or may not be available in a city near you.
Simplilearn caters to business professionals who are currently employed and looking for a course outside of regular working hours. With a variety of learning options that allow you to study when you have time, the course is ideal for you if you want to prepare for your PMP exam without taking time off from work.
Because Simplilearn has a lot of offerings in terms of PDUs and certifications, this course is perfect for you if you are trying to maintain a current certification (such as another PM certification) while you study for your PMP exam.
Online courses are available in 3 to 12 month periods, which is more than enough time to prepare for the PMP exam even if you have the busiest of schedules. The ability to merge your mobile and desktop account seamlessly makes it possible to study while traveling as well.
While the online Self-Study course offers no access to instructors, Simplilearn's instructor-driven courses will work well for you if you need the motivation that comes with a live course that has set lecture and study times.
Simplilearn has trained more than 400,000 students with its high-quality and well-organized prep program courses. All PMP prep courses include a well-organized dashboard, on-demand video lectures, practice questions, exams, access to an Android app, as well as the option of taking live online courses.
---
Summary of Course Features
4-day Classroom Bootcamp or 32 hours of Instructor-led Training
PMBOK included with 4-day Classroom Bootcamp
71 hours of learning with 10 Webinars
29 hours of quality e-Learning content
20 real world examples from various industries
15 Chapter-wise exam tips & brain dumps
5 PMP Simulation Exams
4 PMI-ACP Simulation Exams
6 Industry-based case studies
15 end of chapter reference slides for terms & acronyms
12 Tips and Tricks Videos
83 Chapter-end Quizzes
86 PDUs in addition to 35 Contact hours needed for PMP exam
Money Back Guarantee
Pricing
Online Self-Learning
Price: $199/$299 (30 days/180 days)
Includes: 29 hours of online videos and lectures, tips and tricks, study material, 5 PMP exams, 83 Chapter-End quizzes, 86 PDUs.
Online Classroom Training
Price: $899
Includes: 32 hours of instructor-led training and all Online Self Learning Content at no additional cost.
In-Person Physical Classroom Course
Price: $1799
Includes: 4-day in-class course in a city near you (where available). Includes all Online Self Learning Content at no additional cost.
---
Simplilearn PMP Online Course Review: Summary
| | |
| --- | --- |
| Simplilearn PMP Review | Strengths  |
| 1. | Versatile Learning Options |
| 2. | Number of Exams and Practice Questions |
| 3. | Free Perks |
| 4. | 86 PDUs in Addition to 35 Contact Hours |
| 5. | Mobile App Available |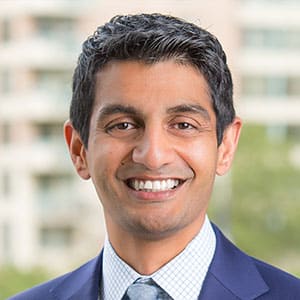 Amit Patel is the founder and chief writer for Crush the PM Exam. A lifelong student, Patel's desire for career growth led him to research the many different certifications and career opportunities in the world of project management. Armed with this knowledge, Patel's new passion is for sharing what he's learned with his fellow students so they can achieve their dream careers.