PRINCE2 vs. PMP Certification – Complete Comparison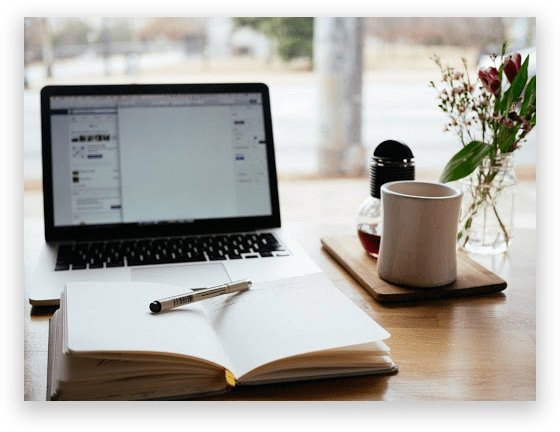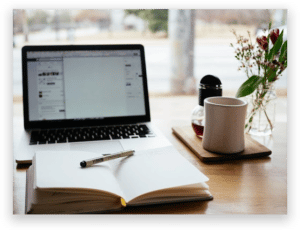 Over the last several years, project management has become more in-demand. The PMI Jobs Report shows the industry will only continue to expand with an increasing need for experienced project managers.
With several project management certifications on the market, it can be difficult to differentiate which ones are worth the effort. Fortunately, achieving one or more of these credentials can help further your career and add validity to your skillset with potential employers. According to the 2018 Pulse of the Profession PMI Report, 72% of PMO leaders feel a certification is very relevant for mid-career project managers.
Two of the most popular, globally-recognized certifications are Projects IN Controlled Environments (PRINCE2) and the Project Management Professional (PMP). This article features a Prince2 vs PMP "head to head", and will break down each option so you can determine which credential will add more value to your career.
Let's start off with the basics of each certification.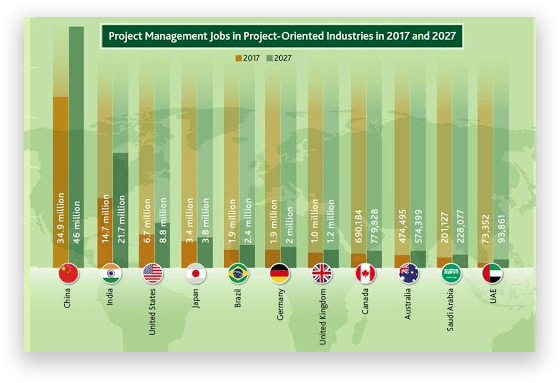 ---

PRINCE2 Certification
This certification focuses on a process-based methodology originally established by the Central Computer and Telecommunications Agency (CCTA) in 1989. It offers defined processes and templates to ensure successful project outcomes. While it's primarily used by the UK government, this project management methodology is commonly used for Information Technology projects around the world.
Essentially, this method centers around:
PRINCE2 is typically associated with IT projects. However, the framework can be applied across various project-oriented roles and project types. Options for PRINCE2 training include:
---
PMP Certification
The PMP certification is offered by the Project Management Institute (PMI), and it's considered a standard requirement for many jobs. One of the main resources for this certification is the Project Management Body of Knowledge (PMBOK), which focuses on the ten knowledge areas and the phases of the project. PMI's approach centers on the inputs, outputs, tools, and techniques available to a project manager, making the certification applicable for any methodology and industry. 
Depending on where you are in your career, PMI offers a variety of certifications ranging from entry-level to experienced project managers. However, the PMP is the most commonly sought after and most well-recognized out of the available options.
---
Prince2 vs. PMP – Dare to Compare
While the two differ in their approaches and terminology regarding project management, both certifications are based on their own body of knowledge (PMBOK for PMP and "Managing Successful Projects with PRINCE2" for PRINCE2), as well as proven best practices. 
When deciding between the two, you should consider the company/industry you are looking to work for as well as the geographical location. The PMP typically triumphs over PRINCE2 in the USA, Canada, the Middle East, and Australia. However, PRINCE2 is more prevalent in the UK, Europe, and Asia.
According to PayScale, a project manager with PMP certification will make $87,000 a year, while a PRINCE2 certification will earn you slightly less at $84,000 annually.
There are also specific benefits that come with each certification. For the PMP, the salary is typically higher and PMP certification holders receive better pay raises more frequently than non-certified professionals. It's also to your benefit to become a PMI member if you choose to pursue this certification. With that membership, you have access to job-hunting tools, knowledge resources, and networking opportunities via local chapters and online forums. 
Furthermore, the PMP is also a very well-known and trusted certification by potential employers worldwide. In general, this certification is geared toward providing a project manager with the knowledge and skills necessary to successfully execute a project. 
On the other hand, PRINCE2 also offers an extensive body of knowledge focused on analyzing a project from every aspect. You'll have access to several tools to identify and mitigate risks and ensure that the project is still viable. One of the main driving factors of PRINCE2 is the business case of a project which seeks to ensure the project is carrying out the organization's strategic initiatives. 
While the PMP is centered around knowledge of project management, PRINCE2 has a very structured framework that standardizes the project approach. One downfall of PMI's methodology is that there's a lot of ambiguity when it comes to the application of concepts. However, PRINCE2 removes any question of how to deploy techniques and procedures, file documents, and understand the roles and responsibilities associated with each project. 
With this being said, the two certifications actually complement each other. The PMP provides the knowledge base while PRINCE2 teaches the process and procedures. One may be more relevant to your career, but it's worth considering a dual certification.
---
Learn It to Earn It –  Prince2 and PMP Certification Requirments
To obtain these certifications, you'll need to know about the prerequisites and exams. For the PMP, you'll need either:
Secondary degree (high school diploma, associate's degree or the global equivalent)

7,500 hours leading and directing projects

35 hours of project management education
OR
A four-year degree

4,500 hours leading and directing projects

35 hours of project management education
If you meet these qualifications, you'll need to apply through PMI to take the exam by submitting proof of the requirements above.
PRINCE2 offers the Foundation and Practitioner levels for the certification. For the Foundation exam, there are no prerequisites, though they do recommend that you have some experience managing projects. For the Practitioner exam, they'll ask you for proof that you've passed one of the following:
PRINCE2 Foundation

Project Management Professional (PMP)®

Certified Associate in Project Management (CAPM)®

IPMA Level A (Certified Projects Director)

IPMA Level B® (Certified Senior Project Manager)

IPMA Level C® (Certified Project Manager)

IPMA Level D® (Certified Project Management Associate)
In terms of the exams, you should note that there are upcoming changes to the PMP exam starting December 16, 2019. PMI recently conducted research to identify the current trends and their impact on the profession. The updates seek to better evaluate a candidate's ability to apply project management principles on the job.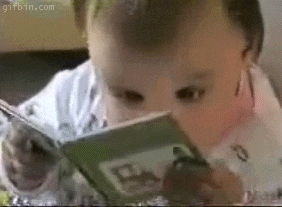 There will still be a total of 200 questions with four hours allotted to complete the test. Currently, the exam is broken down by the Initiation, Planning, Executing, Monitoring & Controlling, and Closing phases (check out the 2015 Exam Content Outline). As of December 16, 2019, the exam will be structured around People (42% of questions), Process (50% of questions), and Business Environment (8% of questions) instead. 
For more information, you can also take a look at the New Exam Content Outline. There isn't a specified overall passing rate. Each version of the test is assessed based on its level of difficulty and given a correlating passing rate. 
The PMP exam costs $555 without a PMI membership ($139). If you choose to become a PMI member, you'll receive a $150 discount on the test, which is more than the cost of the membership.
Once you obtain your PMP certification, it'll be valid for three years. To keep the certification from expiring, you'll need to earn 60 PDUs throughout those three years. 
Moving on to PRINCE2:
The PRINCE2 Foundation Exam consists of 60 multiple choice questions that must be answered in 60 minutes. You'll need to get 33 answers correct to make the 55% needed to pass. This certification doesn't expire. 
The PRINCE2 Practitioner exam also requires a 55% to pass but is comprised of 68 questions with a 2.5-hour time limit. You'll need to answer 38 questions correctly. While the Foundation exam covers general knowledge of the methodology, this test is scenario-based. The PRINCE2 Practitioner certification will be valid for three years, but then you'll have to pass the re-registration exam to keep the certification current.
Both PRINCE2 training and test bundles start at $830 each, depending on whether you choose to do a virtual or online course. You can also bundle the two with the training and both tests starting at $1550 (save $110). These prices are based on PRINCE2.com's prices. However, there are many other accredited courses available; you also have the option to self-study. For the test alone, the Prince2 certification costs $280 for the Foundations exam, and the Practitioner exam is $365.
---
Takeaway
Both certifications can add significant value to your career. Both are based on proven methods and best practices. Together, they offer the knowledge set and process and procedure toolkit that project managers need to excel. However, a major deciding factor is determining what's preferable in your geographic area. If possible, consider a dual certification to make yourself even more valuable globally.
COMPARE THE BEST PMP REVIEW COURSES
Bryce Welker is a top-notch expert in business and education. As a dynamic speaker, expert blogger, and regular contributor to Forbes, Inc.com, Business.com, AccountingToday.com, and Entreprenuer.com, he has helped readers boost their careers with his extensive knowledge. With a track record of founding over 20 innovative test prep websites, Bryce has helped countless students and professionals pass their certification exams and achieve their dreams. Bryce Welker is the ultimate guide to help you succeed in your career or education.