PMI-ACP vs CSM Certification: Which Is Better?
You're our #1 priority.
100% of the time.

We believe everybody should be able to make online purchases with confidence. And while our website doesn't feature every test prep company or review course in the universe, we're proud that the advice we offer and the information we provide is accurate, truthful, objective - and entirely free.

So how do we actually make money? It's simple, our partners compensate us. While this may influence which products we review and write about, and where they show up on the site, it absolutely does not influence our recommendations or guidance, which are formed by hundreds of hours of research and analysis. Check out our partners here.

What's the bottom line? We're on your team and are passionate about helping you achieve your career goals, even if it means we don't make a dime.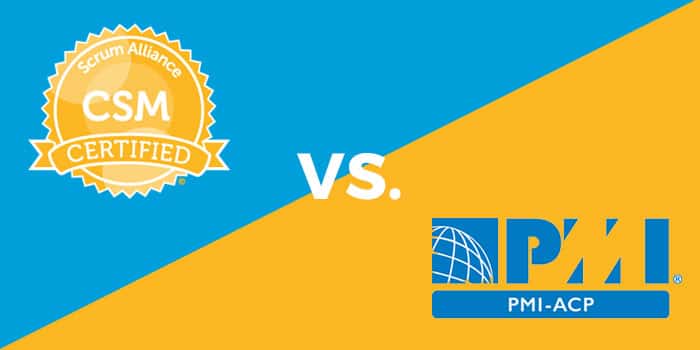 Agile Certification Comparison
One of the most common questions in regards to project management certification is which of the two main Agile certifications to consider. These certifications are the PMI Agile Certified Practitioner (PMI-ACP) and the Certified ScrumMaster (CSM).
Although each certification offers something slightly different, there are many reasons you may choose to do one over the other. Each of these two designations have specific values and benefits, and below we outline both of them.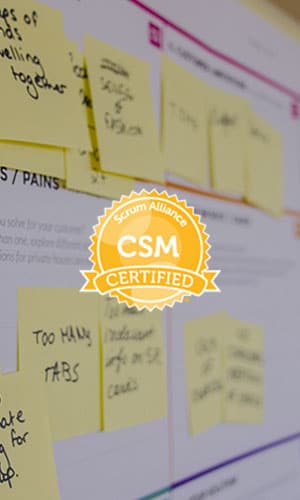 CSM Certification
Although not the only approach to Agile certification, Scrum is the most widely used method. In comparison, the PMI-ACP covers Agile from a more holistic approach.
The most beneficial part of attaining CSM is that there are limited amounts of people you can receive your CSM training from, which increases its value. A CSM course can only be delivered by a Certified Scrum Trainer (CST); becoming a trainer in CSM includes rigorous testing and requires considerable hands-on classroom and fieldwork experience. Attaining your CSM means you train with Scrum experts who have a deep understanding of Scrum and many years' experience working with Agile teams.
One key benefit of CSM certification is an affiliation with the Scrum Alliance, which is an organization purely dedicated to Scrum. Scrum Alliance members understand Agile and are a leading resource relating to all things Scrum. The courses for becoming a CSM are hands-on and must be taught in a person to person format. You cannot achieve CSM certification through online courses, which is a benefit for anyone working in the project management field.
PMI-ACP Certification
PMI has long been the traditional, plan-driven approach to project management. However, one of the downsides of the PMI-ACP was that many people overlooked it because it was from PMI. Over time, their recognition has changed since they now put Agile front and center in their events and publications.
To be eligible for the PMI-ACP exam, there is an expectation that you have worked many thousands of hours as a project manager, that you have worked with Agile methods and practices, or that you have experience working with Agile project teams. It's fair to say that eligibility for PMI-ACP certification requires extensive experience in the field. Having a PMI-ACP certification means you understand the numerous approaches to project management, you can explain the benefits of Agile, and you can determine when it is the right project approach.
You must complete 21 hours of Agile training via live classes or online training courses. The ACP education hours address concepts including Agile philosophy, principles, and techniques.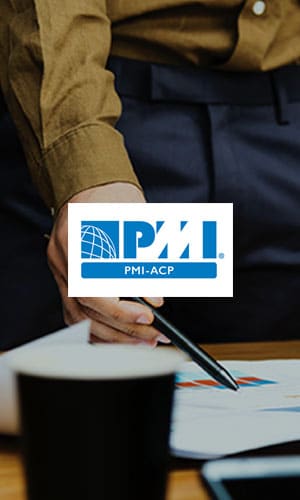 Agile Exam Differences
Here's a brief summary of the differences in both exams:
The PMI-ACP exam process is far more concentrated than the CSM exam. The PMI-ACP is also more in-depth and requires much more training to achieve certification. More detailed information about each exam can be seen below:
CSM Exam
The CSM exam is a mixture of 35 multiple-choice questions and true/false questions. To pass, you must get 24 out of 35 correct. As far as pricing goes, there is no separate exam fee: just the price you pay for the classes. You can take the exam online and you get two attempts to pass within 90 days of finishing the training. If you don't pass in the first two attempts, you can retake the test for an additional $25 for each attempt.
PMI-ACP Exam
The PMI-ACP certification is earned once you have completed the comprehensive training modules, which are notoriously laborious. PMI's testing process for PMI-ACP exam is not as tricky as the PMP certification exam but achieving a pass is still much more difficult than the CSM exam.
The application and eligibility process requires the compilation of details like project experience, contact information, and more. The PMI-ACP exam itself is a three-hour exam that consists of 120 multiple-choice questions. It must be taken at an approved exam site, and if you don't pass you must pay a substantial fee again.
For most people, PMI certification shows that anyone who has achieved it has taken their education seriously enough to make a substantial investment of time and money for this achievement. PMI's certification program has a long tradition and is very well-developed.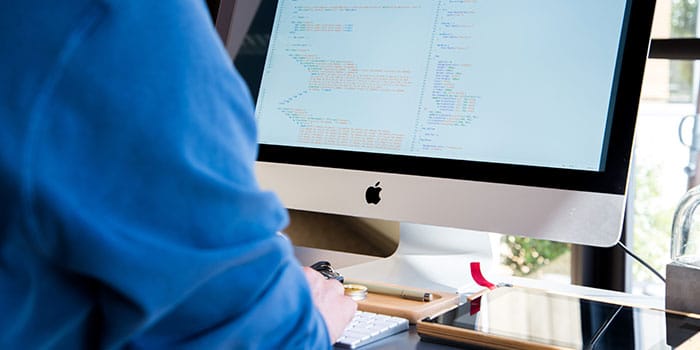 After You Are Certified
Maintaining your PMI-ACP certification necessitates 30 additional hours of Agile education within three years of passing the exam. This further education is geared toward maintaining your skills and knowledge and will unfortunately incur additional fees.
Maintaining your CSM requires merely paying a Scrum Alliance membership fee for the two years after completion. Even if you have not worked in project management or Agile after your certification, you can continue to use the designation. Because of this, the PMI-ACP holds more value over time as an accreditation than the CSM.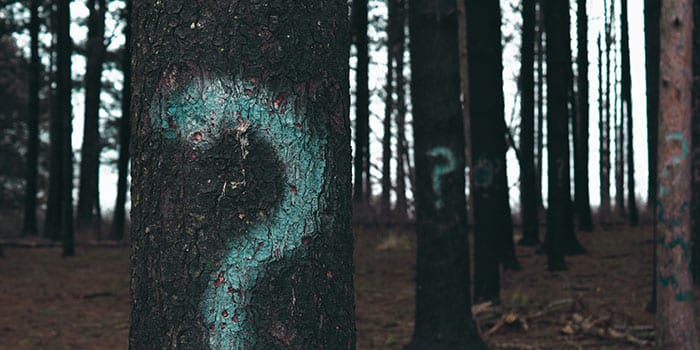 What's The Best Agile Certification?
So which certification is better: CSM of PMI-ACP?
Unfortunately, there isn't a clearly defined answer to this question. Some employers prefer PMI-ACP certification and won't settle for anything less. However, that is not to say that someone with CSM certification is any less qualified or viable for certain careers.
Depending on what your preferences are for work, your employer's choices, and how much time and money you can invest, either accreditation might be better for you. PMI-ACP certification means that you have achieved thousands of hours of in-field experience and invested many months of training to obtain the certification. However, CSM certification can provide comparable career opportunities for a fraction of the time and money.
Ultimately, both certifications have their benefits, so it's best to do all the research necessary before choosing the one for you.
COMPARE THE BEST PMI-ACP COURSES
Bryce Welker is a top-notch expert in business and education. As a dynamic speaker, expert blogger, and regular contributor to Forbes, Inc.com, Business.com, AccountingToday.com, and Entreprenuer.com, he has helped readers boost their careers with his extensive knowledge. With a track record of founding over 20 innovative test prep websites, Bryce has helped countless students and professionals pass their certification exams and achieve their dreams. Bryce Welker is the ultimate guide to help you succeed in your career or education.