How To Get Your PMP Certification
You're our #1 priority.
100% of the time.

We believe everybody should be able to make online purchases with confidence. And while our website doesn't feature every test prep company or review course in the universe, we're proud that the advice we offer and the information we provide is accurate, truthful, objective - and entirely free.

So how do we actually make money? It's simple, our partners compensate us. While this may influence which products we review and write about, and where they show up on the site, it absolutely does not influence our recommendations or guidance, which are formed by hundreds of hours of research and analysis. Check out our partners here.

What's the bottom line? We're on your team and are passionate about helping you achieve your career goals, even if it means we don't make a dime.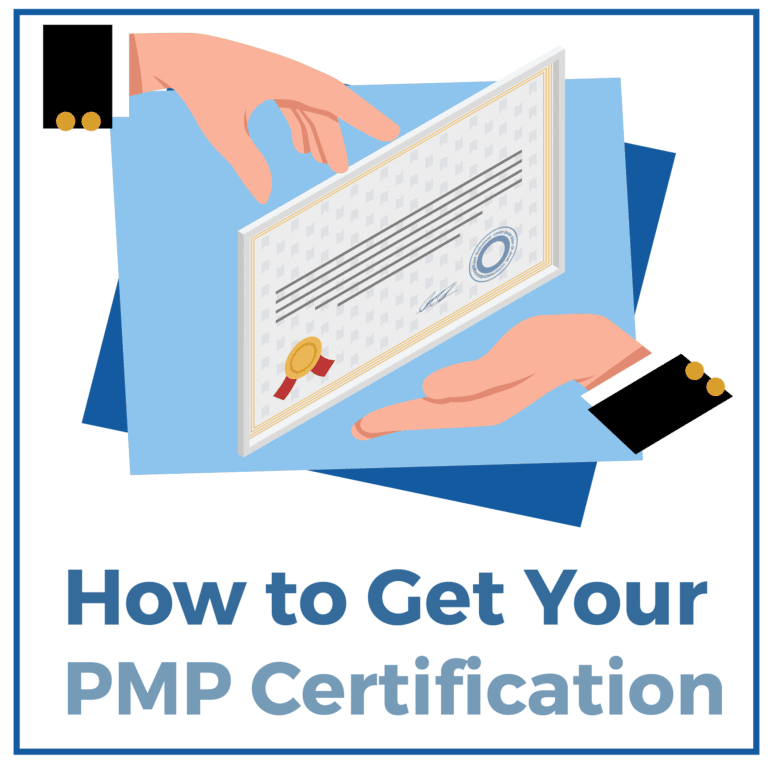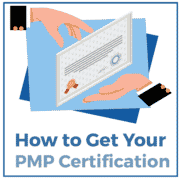 Professionals in the Project Management field consider PMP Certification to be one of the most prestigious certifications available for project managers globally. Most professional managers have considered earning this PMP credential as it is not only a show of dedication to a company, but it also furthers their career and demonstrates their commitment to the methodology.
Through dedication to your line of business and a Project Management Certification on your CV, you will quickly advance your rank in the corporate or construction world. Studies show that certified Project Managers earn 20% higher than those who are not certified. (Source: PMI)
The PMP certification has a significant role to play for professionals in certain industries who are looking for promotions or advancement through their organization.
The course material is very in-depth, and many people will find it very difficult to even approach this exam. However, approaching it like a project that you would be the manager of is the best way to pass it successfully.
This article outlines several steps for successfully tackling the Project Management Professional Certification Exam. Read more below:

Step One: Read the PMP Credentials Handbook
The Project Management Institute (PMI) is the body mandated with authority to give PMP certifications. They published a manual that explains every aspect of the PMP exam taking process as well as guidelines for obtaining certification as a project manager. It describes in detail the process of applying and sitting the PMP exam from start to finish. Additionally, it sheds light on the benefits of becoming a member of your local PMI chapter.
Interested in some of the perks of PMI membership? See below:
A PMI member will receive a free PDF version of the guide as well as a discount on the exam fee. This discount is more significant than the price of membership, making it a viable option and a net positive on your bank account. You will also have access to workshops as well as the opportunity to network with other like-minded Project Management Professionals.
---
Step Two: Check Eligibility
Just like any other certification test, there are eligibility requirements for the PMP exam, which means it can take awhile to become PMP certified. The process of checking whether you are qualified to take the PMP exam is quite simple and is comprised of two key conditions:
If you possess an associate degree, a high school diploma or the universal equivalent, you must have a minimum of 60 months field experience in project management with 7,500 hours of them spent directing a project team.

If you possess a Bachelor's Degree or its equivalent, you must have a minimum of 36 months of professional project management experience, with 4500 hours of them spent on directing and leading projects tasks.
An additional 35 contact hours during your training for Project Management Professional Certification is required. However, if you have more than eight years' experience, it is not essential.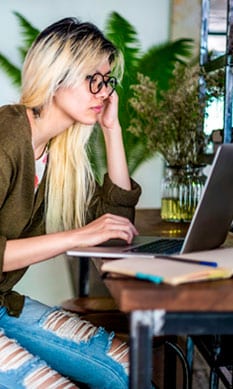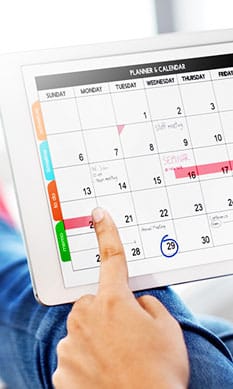 Step Three: Prepare a Study Plan
Studying can become quite difficult to manage, especially if you are working or have a family to take care of. Balancing between work, study and family requires serious planning. For working professionals, it is recommended that you dedicate five to six hours every week to studying.
Keep reading to find out why this needs to be a top priority:
Over the course of many months, there are likely to be many things that stop you from achieving the recommended amount of study time. However, averaged out across the period of time before you sit for the exam, that's the study length you should aim for.
If you are holding down a job, this should obviously remain your primary focus. However, when work and study schedules inevitably clash, allocate an extra few hours where you can as you get closer to the exam date to catch up. This can balance out any lost study time.
If you know you are going on vacation between the time you begin study and the time you sit for the exam, you need to plan ahead to make sure extra studying is conducted before you go away or as soon as you return.
The body of knowledge for project management contains a total of 3 domains that cover 35 separate tasks. The majority of the exam gauges your competence in managing people and processes, but there's also a small section covering business environments. Ultimately, it's recommended that you create an in-depth study plan over the course of time before the exam and stick to it. Treat your home study time as a class for the preparation for the PMP exam: don't allow any interruptions and remain focused to ensure the highest possibility of success.
---
Step Four: Get 35 Hours of Training in Project Management
The practical training element is the most crucial factor that will affect the success of the PMP certification exam. You can achieve the practical element of your PMP training by attending a physical classroom near where you live or a virtual classroom for remote access.
Candidates can also earn their 35 hours of contact through a faster boot camp-style prep course. These boot camps reinforce essential concepts and train candidates on how to think in the manner that PMI exam makers believe. These PMP boot camps expose candidates to numerous practice questions for proper preparations, reducing the cost of classroom training. These can generally cost $500 to $2000 depending on your location.
However, web-based education may the best study method for you. Here's why:
Since 2010, online education has shown rapid growth thanks to the increase in the technology sector and advancement in the internet. This increase has propelled the growth of Online Certification Trainings since 2012, which has consequently lowered the costs of PMP training in general. Online training is beneficial because you can pace the training, fit it into your schedule, and revisit the lectures as many times as you want before the date of the exam.
[uam_ad id="12194″]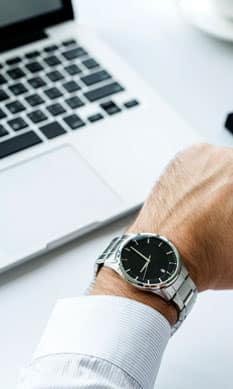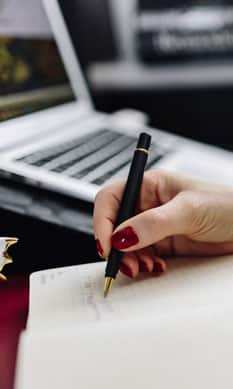 Step Five: Take Notes
In preparation for the PMP exam, taking notes while studying will help you to grasp the concepts faster and more efficiently. It's common to forget things that were taught at the beginning of a course; however, taking notes that are understandable is something you should constantly do throughout the course of your training.
Having quality course notes means you can revisit the points to recap what you may have forgotten. Taking notes will also help to summarize formulas and other relevant information. Create a study sheet that can be used to stimulate your memory over the points before the exam to ensure they remember every aspect.
Step Six: Practice Sufficiently
When you are comfortable with your level of knowledge of the exam content, you should take some practice exams. You can find many practice PMP Exams online that will allow you to work out where your weak points are and help you to improve on those areas. Doing this will improve your confidence and strengthen your readiness for the actual exam.
Step Seven: Apply for the PMP Certification Exam
Once you've completed PMP exam preparation, you need to apply for the exam. The best way to do so is online because it is quick and convenient. After submitting the profile for approval, the PMI may take around five days to check it. Once it is picked up for audit, the candidate will be required to provide any necessary materials to the PMI for exam authorization
Step Eight: Schedule the PMP Exam
After you are approved, the PMI will issue a confirmation code that you can use to schedule your exam online. Depending on your location, you may be expected to travel in order to sit for the exam; you will be given time to organize your schedule around your exam sitting date.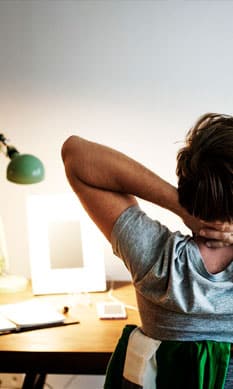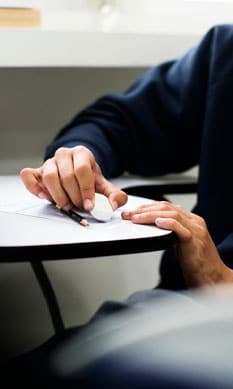 Step Nine: Take the Exam
At the time of your exam sitting, you should have committed to months of training, gained years of experience, and crammed as much information as possible into your brain.
Of all your previous experiences, this exam is all that matters now. Here's how to make it count:
There are a few aspects that you must consider in order to ensure a positive and successful experience. On the day before, consider taking some time out to relax and get a good night's sleep so you are fresh for the day of the exam. Just before the exam, take note of the short tutorial that is given explaining how to use the software and the computer.
The exam will take 4 hours with a total of 200 questions. You should spend roughly a minute on each question to ensure the answer is correct. However, it is recommended that you answer all the questions you are confident with first, and spend extra time on the ones you are not.
Some questions may offer a clue to the previous or following questions, so don't rush if you do not know the answer. Take your time to answer what you know, and link any of the questions you know the answer to, to any other questions you may not be certain of. Review each question and answer carefully, and you will have the best possible chance at success.
Remember: If you need advice on passing the PMP exam, we're here to help! Get in touch with our team today and we can provide guidance into the exam structure and assist you in to taking the first steps toward certification.
COMPARE THE BEST PMP PREP COURSES
Bryce Welker is a top-notch expert in business and education. As a dynamic speaker, expert blogger, and regular contributor to Forbes, Inc.com, Business.com, AccountingToday.com, and Entreprenuer.com, he has helped readers boost their careers with his extensive knowledge. With a track record of founding over 20 innovative test prep websites, Bryce has helped countless students and professionals pass their certification exams and achieve their dreams. Bryce Welker is the ultimate guide to help you succeed in your career or education.